The Best Sex Positions For Men and Women
The 10 Best Sex Positions (According to Both Sexes)
Curious what sex position your partner likes the best? Well, AskMen has rounded up the 10 best sex positions for both men and men. Keep scrolling to see if your favorite makes the list — and what new moves you might want to try tonight!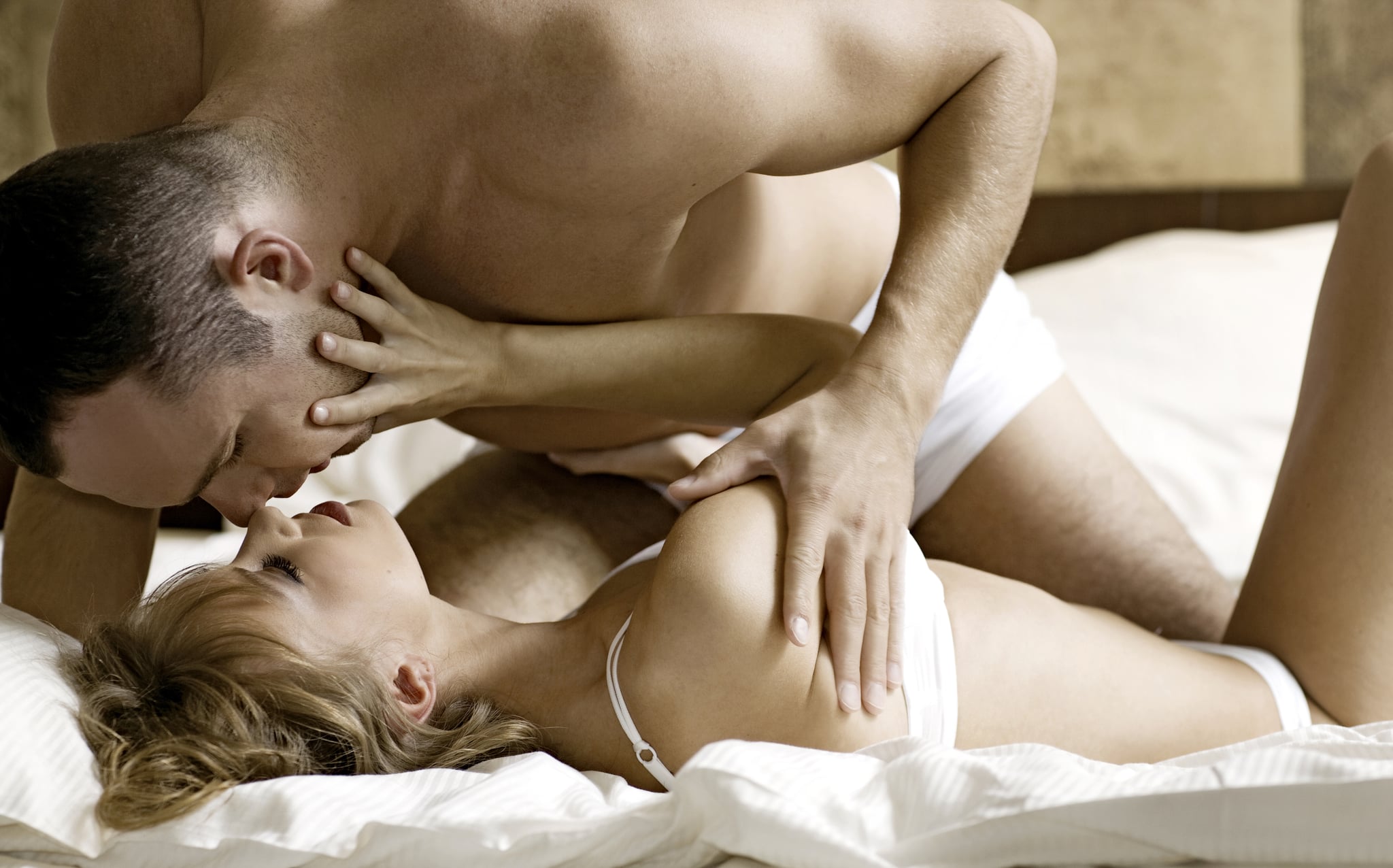 Different strokes for different folks, sure — but there are some positions that just get all of us more turned on than others. We were curious about what sex positions were the orgasm-guaranteed-best, so we asked you! Our casual survey (via Google Surveys) polled 381 men and women, and we tallied up the top 10 sex positions based on the number of votes for each.
We'd like to say we were surprised with the results — but your go-to moves are our favorites, too. See what experts have to say about the top 10 best sex positions — and what makes them so hot for you and, especially, for her.
10. Scissors
You're both barely moving, but you're touching all of the right spots — and building up lots of sweat between your legs. The friction and glide is enough to set either of you off.
What makes it hot for her: "Women like the feeling of abandon that usually accompanies this position," says sex therapist Vanessa Marin.
What makes it hot for him: "This is intimate for him because it allows him to penetrate deeper than most other positions and also lets him look at her body and fondle it. Men are turned on visually and this position allows for some serious visual stimulation," says sexologist and author of Sex in South Beach, Dr. Sonjia.
9. T-Position
You're thrusting at her as hard as you can from behind while she lays down at a 90-degree angle. It's very good for her, while you get to remain in control without having to really sit up at all. Win, win?
What makes it hot for her: "Women need to feel relaxed to experience optimal sexual pleasure, and this is a great position for relaxing while coming," says Dr. Sonjia. "In addition, he can go deep inside of her at a different angle than most other positions, and touching a woman in an unusual angle makes the man "special" in her mind, which makes her feel closer to him."
What makes it hot for him: "Many men find thrusting to be easier when they are laying on their sides. Some men last longer in this position because the penetration isn't particularly intense. Men can also use the woman's body for some additional leverage," says Marin.
8. Cradle
This position, that's perfect in a chair, lets your girl straddle you and ride you but remain chest to chest. It's still raw, but it's kind of sweet, too.
What makes it hot for her: "This is one of the most intimate positions for both men and women. They can coordinate their breathing so it is synch with each other, and few things are more intimate than that," says Dr. Sonjia. "They can also look into each other's eyes and kiss deeply during sex, which will inspire them to hug each other closer and feel as if they're fused into each other."
What makes it hot for him: "In this position, you have to focus more on grinding rather than thrusting, and the different stimulation can be an exciting change for both sexes," says Marin. "It's a great position for men to take a bit of a break and help prolong their orgasm. Or the clitoris can get stimulated by grinding up against the man's skin."
7. Spooning
It's the sex you have first thing in the morning or when you're in the mood for something lazy — and yet successful — at night. She's on her side, you're around her and you both just move until you finish . . . and fall asleep (even if it's just for 10 more minutes).
What makes it hot for her: "This is intimate for women because it makes her feel safe. Plus, she can simply push her rear against his thrust for a deeper connection," says Dr. Sonjia.
What makes it hot for him: "Spooning is incredibly intimate. It's the perfect cure for morning wood — just roll over, insert, feel connected, and cum," says Laurel House, dating coach and flirting expert. "He can't go as deep inside of her, but they both like that he can use his hands to squeeze her breasts, play with her nipples and finger her clit, plus he can kiss her neck and talk really dirty to her while he takes her from behind."
6. 69
While it's sometimes hard to concentrate when the heat gets turned up, this personal, up-close interaction has a way of getting both parties really amped up for intercourse. Once you really figure out the best position for this one — on top of one another or on your sides — it can be an intimate and orgasmic experience for both.
What makes it hot for her: "She loves to feel him throbbing in her mouth -- it turns her on," says House. "69 is more than the sensations you are actually feeling, it's also the gratification of tasting how much pleasure you are giving to your partner."
What makes it hot for him: "Anytime a man and woman agree on something that brings them both pleasure, they become closer, and feelings of intimacy deepen," says Dr. Sonjia. "In addition, tasting, smelling, and pleasing each other can be even more intimate than intercourse because tastes and smells can be powerful aphrodisiacs and these senses are not always stimulated during intercourse."
5. Ankles Above Her Head
Missionary gets a major — and deep — upgrade with this position. Men can apply more pressure, while women still feel connected in a cuddle-like position and also feeling all of their man.
What makes it hot for her: "This position creates very intense, deep stimulation for men and women alike. Women enjoy feeling completely dominated. It's a raw, animalistic position that can be very passionate," says Marin.
What makes it hot for him: "The angle of the woman's body allows men to thrust with more ease than in other positions," says Marin.
4. Reverse Cowgirl
She turns around and backs that ass up — and you forget to hold out until she finishes. Kidding (most of the time!) It's good penetration for both parties, and you can enjoy the view.
What makes it hot for her: "This can be a very liberating position for women because they don't have to suck in their stomach or worry about how they look, so they can really let loose," says Dr. Sonjia. "It also alters the traditional placement of the penis, and by rocking forward and back, she can feel him touching different spots inside of her."
What makes it hot for him: "This move reminds men how much they love their woman's body and for men, that's intimacy. Few sights are sexier than the curve of a woman's back and the hump of her backside," says Dr. Sonjia. "This position is a visual turn-on for men and allows him to easily squeeze her rear end or grab her hips from behind to guide her in just the way he likes."
3. Missionary
Many couples find missionary a big part of their position playhouse, especially after sleeping together for a long period of time. Mastering the art of the missionary orgasm can be a tough one, depending on size and friction, but once you nail it, both of you want to keep nailing this superpersonal, loving position.
What makes it hot for her: "She loves this because she can completely submit as he dives deep inside her. But instead of just laying there getting f*cked, if she engages her ass, pumping it up and down with each of his thrusts, she will increase the pleasure for both him and her," says House. "Or, she can pull her knees up to her sides, allowing him to get even deeper, making missionary potentially one of the most intimate positions."
What makes it hot for him: "Both sexes tend to enjoy this position for its intimacy and familiarity. Couples can go slow, make eye contact and spend a lot of time kissing," says Marin. "Men enjoy feeling the total control this position affords them, and many report that it feels the most natural and instinctual."
2. Doggy Style
It's dirty, it can be done in a lot of different ways (flat on her stomach, on all fours, with hands on the wall, you name it) and it provides great penetration. It's the oldest form of copulation and one of the easiest for insertion and . . . orgasming.
What makes it hot for her: "Doggy style is intimate for women because it puts her in a vulnerable position," says Dr. Sonjia. "She can't see what he's doing which means she's trusting her man to take charge and keep her safe and satisfied."
What makes it hot for him: "This is the ideal position for a man with a hook-shaped penis (curving slightly down) making the tip rub right along his woman's g-spot making it extremely orgasmic for her," says House. "Doggy style looks like something you'd see in porn — making it visually sexy, which amps up the physical pleasure. It also provides more friction for him. If she squeezes her legs together, the friction is intensified. She can help to increase his pleasure even more by reaching her arm beneath her and through his legs, stroking his balls while he pumps in and out."
1. Girl on Top
We can understand why this one was voted the best of 'em all: he gets the view, she gets the deepest penetration — all while maintaining eye contact, which makes the intimate connection even stronger. Best of all, it's great for guys who like to be handsy during sex (bouncing boobs, anyone?) and lets the lady rock the motion just how she likes it.
What makes it hot for her: "She has control of how deep, hard, and fast he is pumping in and out of her, keeping his tip pressing against her g-spot for as long as she wants, says House. "If he has a banana-shaped penis (curing slightly up) it's even better for her, pushing up against her g-spot the entire time."
What makes it hot for him: "Girl on top is intimate for a man, because he is allowing her to take charge and being somewhat vulnerable. Nonverbal communication is intimate, and in this position, he can communicate by looking into her eyes and by using his hands to explore her body," says Dr. Sonjia. "It's basically an 'I dare you' situation, where a seductive look inspires a new rhythm and bringing his finger to her clitoris can cause an orgasm while he watches her ooze with pleasure."
— Lindsay Tigar
Check out more great stories from Ask Men: