Bride's Thoughts on Her Wedding Day
5 Things Every Bride Thinks on Her Wedding Day
Weddings can be incredibly stressful, especially for the bride-to-be. Brides has pointed out the five things every bride thinks about on her big day. So, ladies, if you've ever had these thoughts, you're not alone.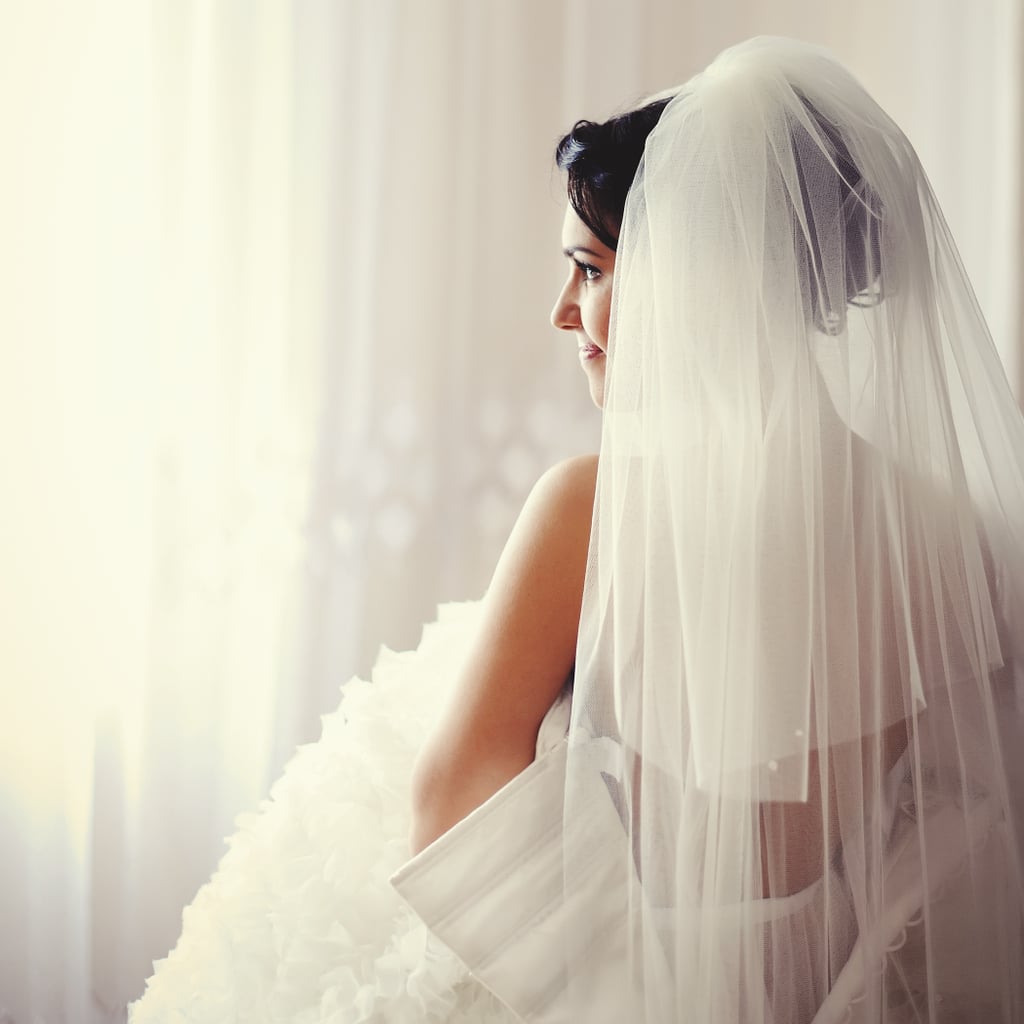 Your wedding day will surely be a roller coaster of emotions as unique as the big day you've planned. But there are some thoughts that every bride is sure to ponder. Here, real brides dish on what they thought on their wedding day.
What if I trip going down the aisle?
"I slipped on my shoes — these gorgeous peep-toe stilettos — and I froze," says one bride. "It occurred to me in that moment that there was a very good chance one of those beautiful heels was going to sink into the grass and I'd fall on my face in front of everyone."
I'm nervous.
"I loved my [then fiancé] very much, and I knew I was marrying the right man," says a bride. "But I still felt worried. I think if you didn't worry, you might be taking the whole marriage thing way too lightly."
I really hope nothing goes wrong.
"You want to be that bride who gets away with everything going just as planned," says another bride. "Ha! It's a fun thought to entertain, but it's not going to happen."
Is it time for the ceremony yet?
"I thought the morning would fly by because of all we had to do — the hair and makeup and pictures with the girls," says a bride. "But it crawled. I found myself checking the clock constantly and only five minutes would have passed. I was ready to get married and wanted time to just hurry up!"
What will my fiancé think when he finally sees me?
"My husband and I decided to do a first look, and I was both excited and nervous for him to turn around and see me," explains one bride. "I worried that he wouldn't like the dress I picked, or the way I did my hair. But I also secretly hoped he would like it so much he would cry!"
Check out more great articles from Brides: