Is a Cash Bar Acceptable at a Wedding?
Why It's Not OK to Have a Cash Bar at Your Wedding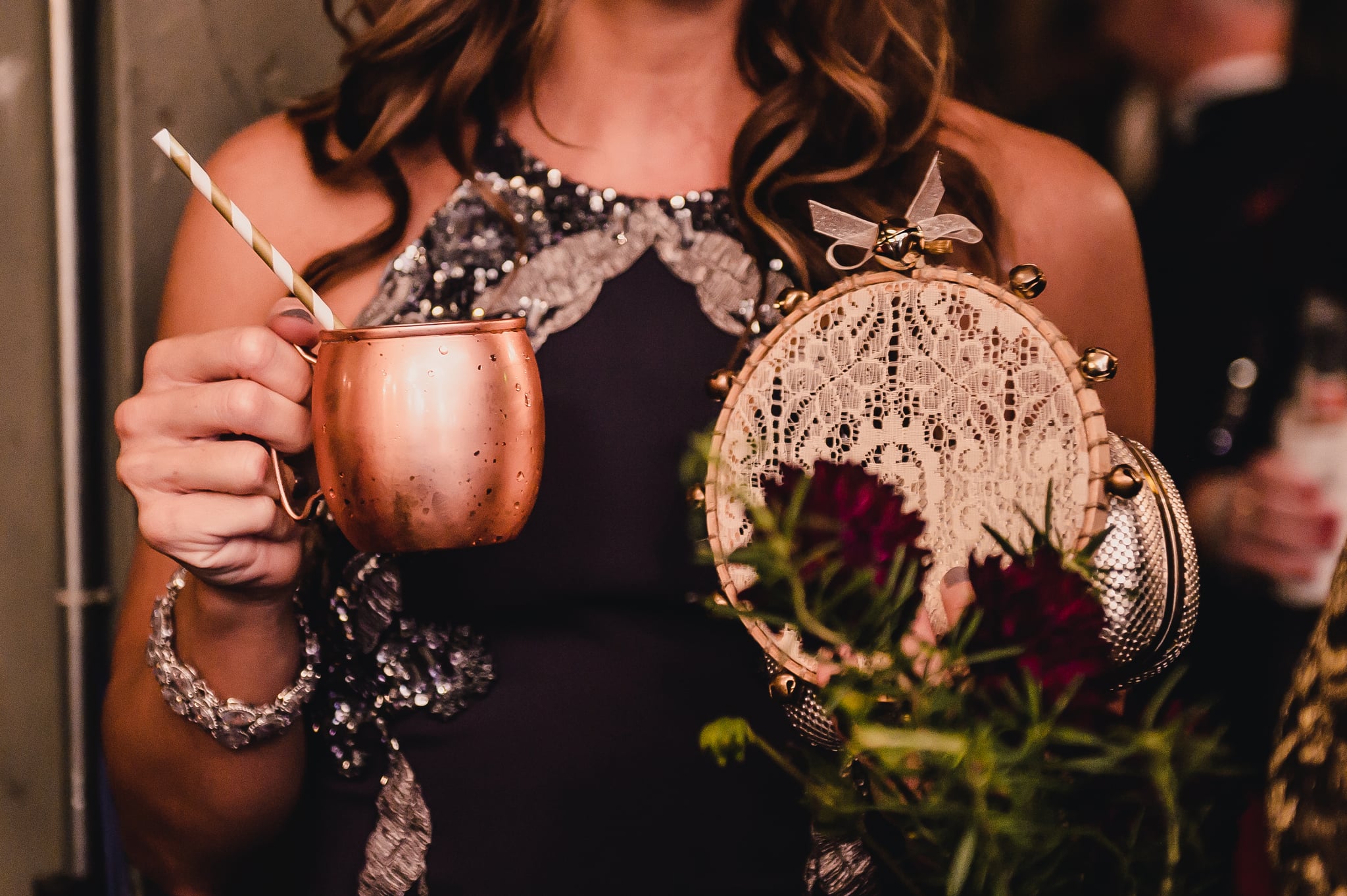 Image Source: Soda Fountain Photography
We get it, weddings are expensive. In 2016, the average cost of an American wedding was almost $30K! That's a big chunk of money for one day, sometimes even just a few hours. So the need to stick to a budget is totally understandable. But is it ever OK to cut costs by opting for a cash bar? The short (and long) answer is: no.
We reached out to two prominent wedding and event planners — the talented team at California-based event and styling production studio Bash, Please and Stacy Hillstead, owner of the creative event studio Maxwell + Gray out of Texas — for their takes on the issue. They make it clear that asking guests to pony up for their own drinks is a major faux pas and offered up alternatives to hosting an often-costly open bar.
The team at Bash, Please equates having a cash bar with "inviting friends to your house for a party and then asking them to pay you for drinks" (which most of us wouldn't think of doing!) and adds that "your wedding is a hosted event, not a night club. You are celebrating one of the most important decisions in your life with all your nearest and dearest. It's expected you will provide them with food and drink."
But what if there isn't room in your budget to host a full bar? There are other options that don't require guests to have to individually pay for their drinks, according to Stacy. "We'd much rather have a few wine or beer options than a full bar where guests are required to purchase their own." She also encourages couples to think beyond alcoholic beverages: "Providing elevated options like lavender mint lemonade or berry-infused water allow guests to feel like they're drinking something just as fun as a cocktail."
Bash, Please recommends that if a couple is worried about costs, they should "set a budget and talk to their bar service. One white wine, one red wine, and one beer with a couple of specialty cocktails is generous and thoughtful to provide."
No matter how nontraditional, unique, or low budget your wedding is, it's clear that there's no good reason your guests should have to stop at the ATM before they arrive at your reception. But, if you ultimately decide to buck etiquette, tradition, and the advice of seasoned industry professionals, the least you can do is make sure your guests are prepared; there's nothing worse than being surprised by a cash bar when you have an empty wallet (or no wallet at all!).
"It's a bit awkward either way, but guests will be much happier if they know in advance," says Stacy. She recommends "including it somewhere on the RSVP card or wedding website, stating something fun and honest like, 'While the drinks won't be free, the memories will be priceless. Please note reception will include cash bar.'" And while Bash, Please "would still recommend that some of the drinks be hosted even if the full bar isn't," they agree that it's important to "make it clear on the invite that it's a cash bar party."
Cheers!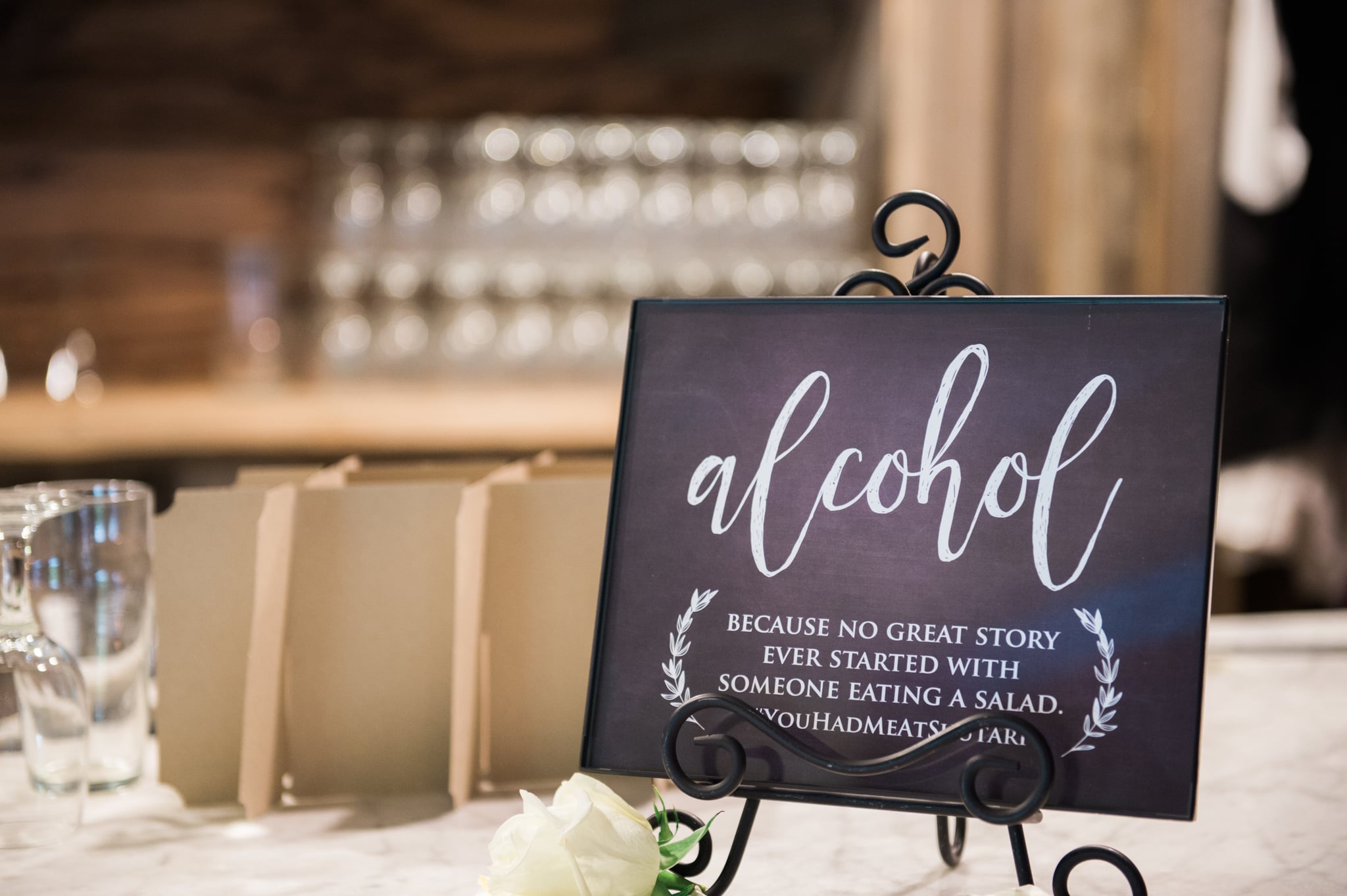 Image Source: Derek Chad Photography