Chlamydia Outbreak at High School
Chlamydia Outbreak at School Teaching Abstinence-Only Surprises No One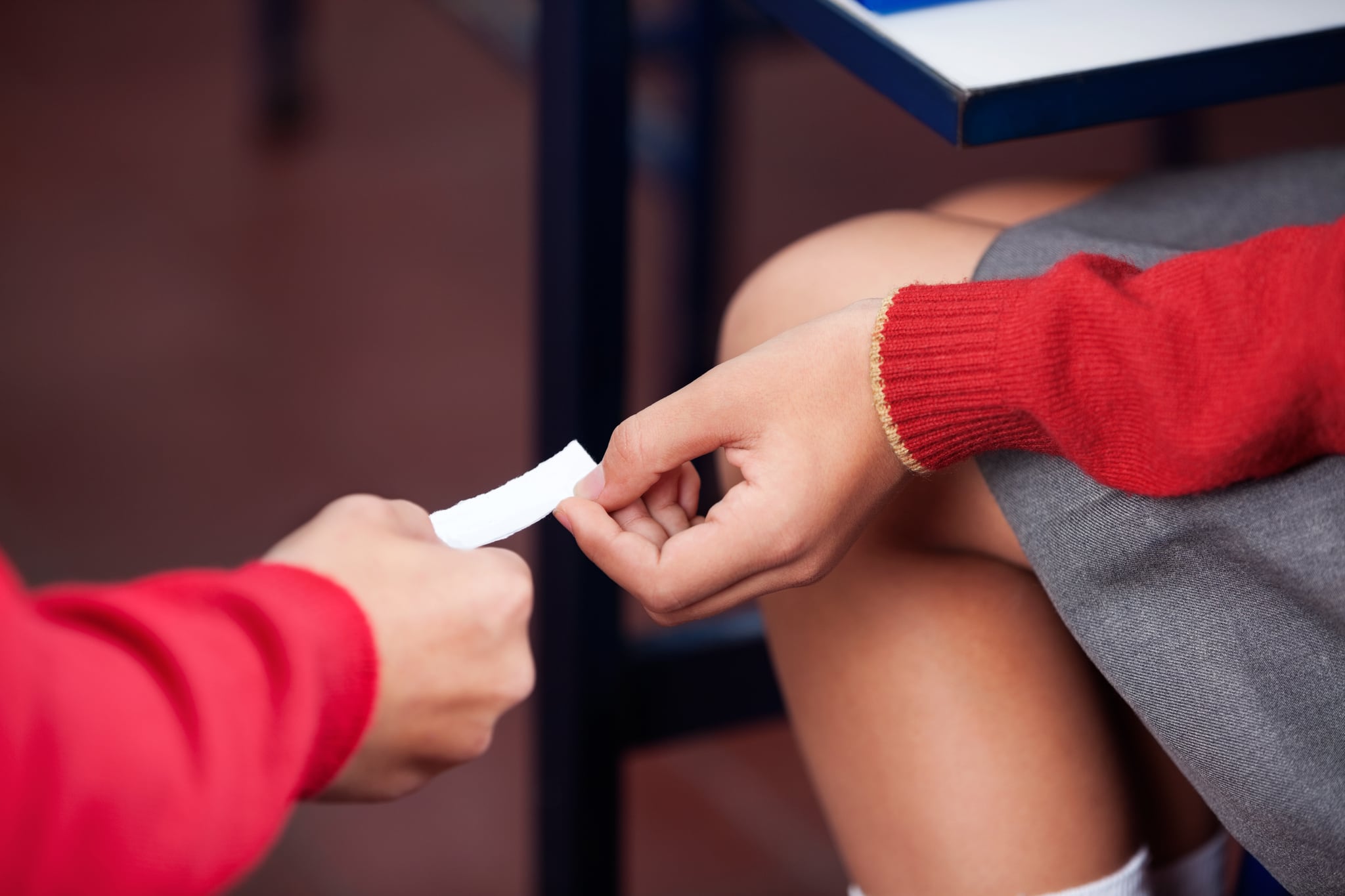 Source: Shutterstock
Jaws are NOT dropping anywhere, because in the least shocking ever portion of today's news, a school in Texas that teaches abstinence-only education has reported an outbreak of chlamydia among many of its high school students. The district was notified by the Texas Department of State Health Services about the cases; there are now reportedly 20 that the school knows of. Since there are only 300 kids in the school, that basically means that one in 15 students has the sexually transmitted infection. A letter was sent home with parents about the problem — a problem that could have potentially been avoided if the school educated students about sexual health and contraceptives.
According to Crane High School's student handbook, this is their policy on their sex ed curriculum (or lack thereof):
Currently, Crane ISD does not offer a curriculum in human sexuality. Should this topic be covered in the course of instruction in another class, the following guidelines are guidelines to which the district will adhere. State law requires that any instruction related to human sexuality, sexually transmitted diseases, or human immunodeficiency virus or acquired immune deficiency syndrome must:

Present abstinence from sexual activity as the preferred choice of behavior in relationship to all sexual activity for unmarried persons of school age;
Devote more attention to abstinence from sexual activity than to any other behavior;
Emphasize that abstinence is the only method that is 100 percent effective in preventing pregnancy, sexually transmitted diseases, and the emotional trauma associated either adolescent sexual activity;
Direct adolescents to a standard of behavior in which abstinence from sexual activity before marriage is the most effective way to prevent pregnancy and sexually transmitted diseases . . .
In addition, parents are allowed to opt their children out of any sex ed program, should one ever be implemented at the school. Countless statistics have proven that a comprehensive sexual-health education is more effective than abstinence-only, and can help teens "delay onset of sexual activity, reduce the frequency of sexual activity, reduce number of sexual partners, and increase condom and contraceptive use." Might be something this school system — and all schools that teach abstinence-only — should think about, because teenagers are having sex regardless of what their schools are teaching them, so why not teach them how to be safe? Chlamydia is easily cured, with proper treatment, but many other sexually transmitted infections are not. District officials are reportedly taking the issue very seriously, but hopefully this outbreak will lead to a reevaluation of the curriculum to prevent similar issues in the future.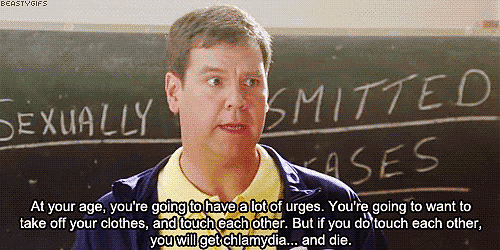 Source: Paramount Pictures