Country Breakup Songs
1 of the Hottest New Voices in Country Music, Jackie Lee, Shares His Favorite Breakup Songs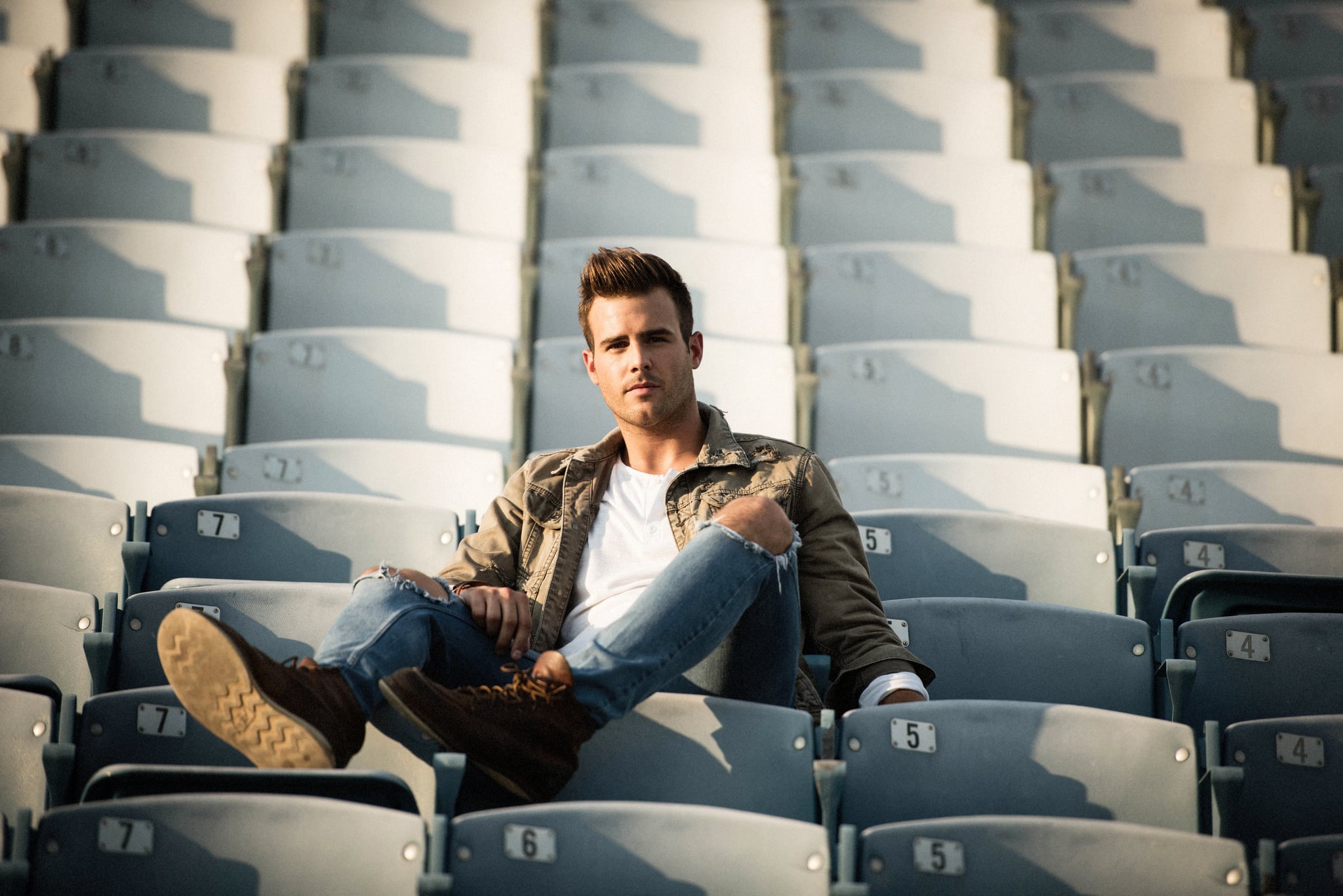 He may be in an adorable relationship with fellow country singer Taylor Dye, but up-and-comer Jackie Lee knows a good breakup song. His own hit single "Getting Over You" is an ubercatchy song about the end of a relationship, inspired by a text from the ex of one of the song's writers.
The song strikes a chord with anyone who has been through a breakup, and that relatability is important to Jackie when it comes to all his music. When I asked him what he hopes his fans take away from him and his music, he told me, "I want them to know that I live and breathe just like they do. I feel like sometimes artists maybe get a little high on their horse, and they think their crap don't stink. I'm a fricking normal person that has to put his pants on every single day just like everybody else, so what I go through is what you go through."
One of those shared experiences is living through a tough breakup with someone you love, and Jackie has compiled some of his favorite songs on that subject, along with his thoughts about each song. Listen to the playlist below:
1. "Settle For a Slowdown," Dierks Bentley
"When you'll settle for the glow of a headlight, then you know you're heartbroken."
2. "How Not To," Dan + Shay
"When you love someone so much that you don't even know how to carry on your life without them."
3. "What Hurts the Most," Rascal Flatts
"What hurts the most is wanting to live a life with someone and not being able to."
4. "I Never Go Around Mirrors," Keith Whitley
"When you're too sad to see yourself without her."
5. "He Stopped Loving Her Today," George Jones
"The ultimate breakup song."
6. "Tonight I Wanna Cry," Keith Urban
"Being so overwhelmed with memories and emotions definitely makes you want to cry sometimes."
7. "Here Comes Goodbye," Rascal Flatts
"You can always tell when goodbye is about to happen. That tossing in your stomach is always telling."
8. "I Can Still Make Cheyenne," George Strait
"Needing to give yourself to your career can cause a lot of tension in a relationship."
9. "What Might Have Been," Little Texas
"When you break up with someone you have loved, it's hard to not think about what might have been."
10. "Getting Over You," Jackie Lee
"'Getting Over You' came from a text message between two people that knew they should move on even though they didn't have a specific reason to. I feel like it's a unique breakup song because both hearts in the relationship are hurting the same."
Just remember: you'll need to download the free Spotify software or app to listen to our playlists!