Cynthia Nixon on HPV Vaccination
Cynthia Nixon Wants You to Get the HPV Vaccination
To vaccinate, or not to vaccinate? It's a polarizing question — with many people being either very for, or very against vaccinating themselves and their children. For National Immunization Awareness Month, actress and Planned Parenthood advocate Cynthia Nixon discusses human papillomavirus (HPV), the most common sexually transmitted disease in the US, and steps to prevent it in this following op-ed.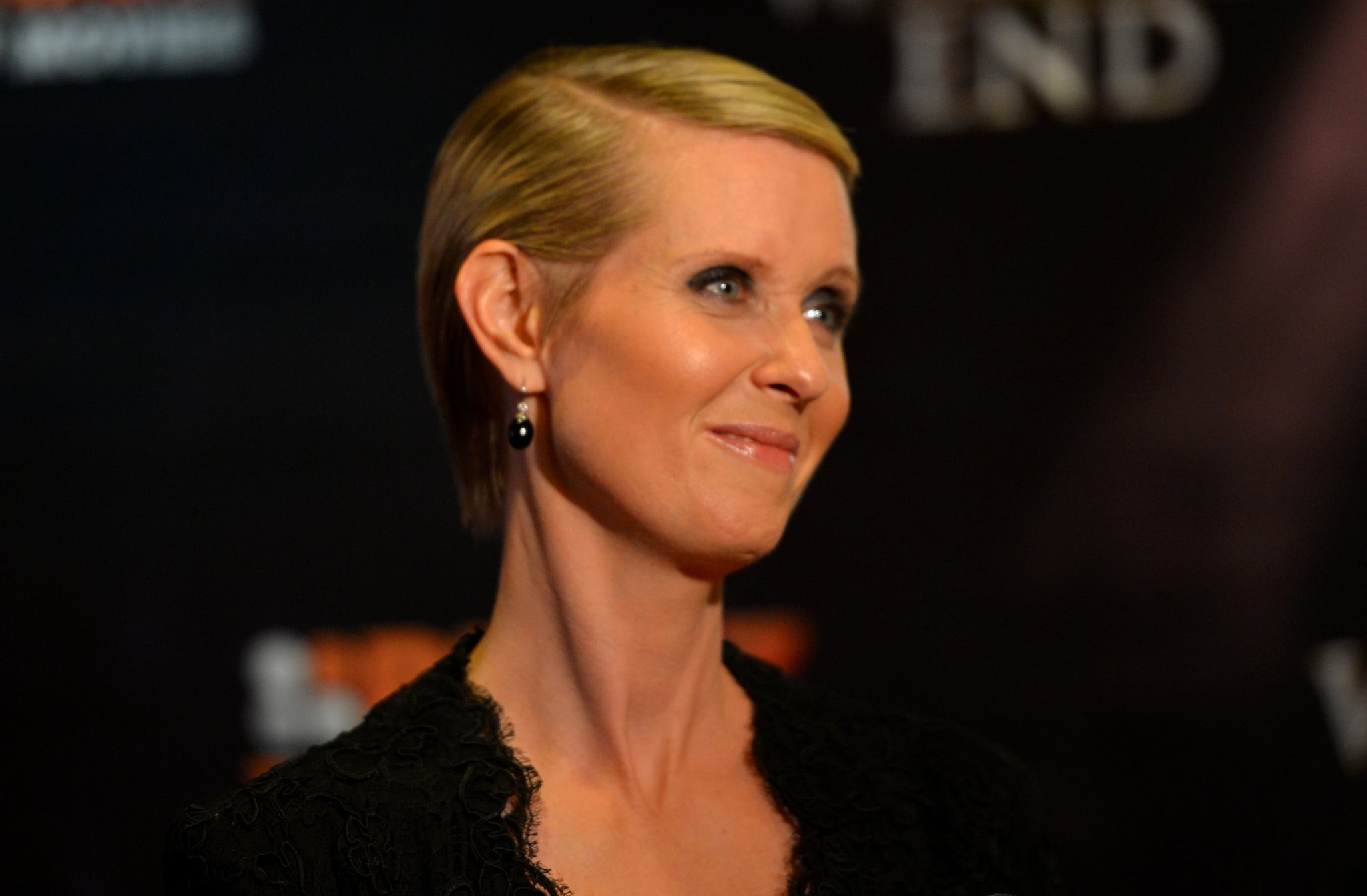 I have been fortunate to act in a wide range of roles — from the career-minded Miranda on Sex and the City to Eleanor Roosevelt in Warm Springs. But as I shift from television to film to the stage, there is one thing I never waver on: women's health care.
I am a longtime supporter of Planned Parenthood because I fervently believe that reproductive rights are a basic freedom. To me, it's clear that high-quality, affordable, accessible health care strengthens women and families. So when Planned Parenthood — the nation's leading women's health provider, advocate, and educator — encourages us to stay protected against HPV through vaccinations and regular checkups, I listen. As a survivor of breast cancer and the mother of three children, I am mindful of the need to stay healthy.
August is National Immunization Awareness Month, and it's the perfect time for young people to get the vaccine for HPV (human papillomavirus), the most common sexually transmitted infection in the United States. HPV is the major cause of cervical cancer in women as well as other cancers in men.
The good news is that cervical cancer is preventable. The first line of defense is to get your children vaccinated — the optimal time is beginning at age 11 or 12 — and the vaccine works best when people receive it before they start having sex and before the age of 26. The vaccine is safe and effective. It is recommended by the FDA, the Centers for Disease Control and Prevention, the American Cancer Society, the American Academy of Pediatrics, and Planned Parenthood. It is now also affordable thanks to the Affordable Care Act.
If you're a parent and your child or children are between the ages of 11 and 26, I urge you to schedule an appointment for them right away. If you yourself are under the age of 26, go schedule an appointment for yourself.
Perhaps you're concerned that getting your child vaccinated is a tacit way of giving him or her permission to have sex. But there's no need to worry. Research shows that young people who get the HPV vaccine are no more likely to have sex than those who have not been vaccinated.
At 21 women should begin getting regular Pap tests. While a Pap test does not diagnose HPV, it detects abnormal cervical cells (that are caused by HPV) before they transform into cancer.
In the entertainment world, I enjoy taking risks and taking on roles that are quite different from my own life experiences — whether I'm playing a grief-stricken mother in the upcoming Stockholm, Pennsylvania or appearing in the Broadway production of The Real Thing this Fall, playing the mother of the character I created on Broadway exactly 30 years ago. But when it comes to health care, no one should ever take risks. During National Immunization Awareness Month, make sure to protect yourself and your family so that you can enjoy many healthy moments together.
— Cynthia Nixon, actress