Dream Daddy Virtual Reality Game
There's Literally a Video Game About Hot Dads Dating Other Dads and People Are Hyped
Sorry, Sims 4 and Pokémon Go, but there's a new video game in town, and it's approximately 2,000 times more entertaining. Dream Daddy: A Dad Dating Simulator is the virtual reality game we never knew we needed in our lives — until now.
The title of the game pretty much says it all: players create their own dad-like character, and the whole point is to meet and fall in love with other hot dads in the neighborhood (aka your "Dream Daddy"). But in case you're itching for more details on this heaven-sent masterpiece of technology, below is a more in-depth description from Vernon Shaw and Leighton Gray, the game's cocreators, on the simulator's official website:
"Dream Daddy: A Dad Dating Simulator is a game where you play as a Dad and your goal is to meet and romance other hot Dads. You and your daughter have just moved into the sleepy seaside town of Maple Bay only to discover that everyone in your neighborhood is a single, dateable Dad! Will you go out with Teacher Dad? Goth Dad? Bad Dad? Or any of the other cool Dads in this game? With minigames, sidequests, and a variety of paths and endings, Dream Daddy: A Dad Dating Simulator is this year's most anticipated Dad-based game."
Who's your Dream Daddy? pic.twitter.com/O6kxK9s4xh

— Dream Daddy (@dreamdaddygame) June 18, 2017
Notable features from the official description include "seven dateable Dads" and "so many Dad puns. Like, to the point where it made us all uncomfortable." Oh man, we just simply can't handle the anticipation. Let's get a closer look at this game's user interface to see what we'll be workin' with, shall we?
You start the game by crafting your own Daddy from scratch. You pick everything from his body type and nose shape all the way down to his eyebrows and hair (and yes, man buns are obviously an option — because duh).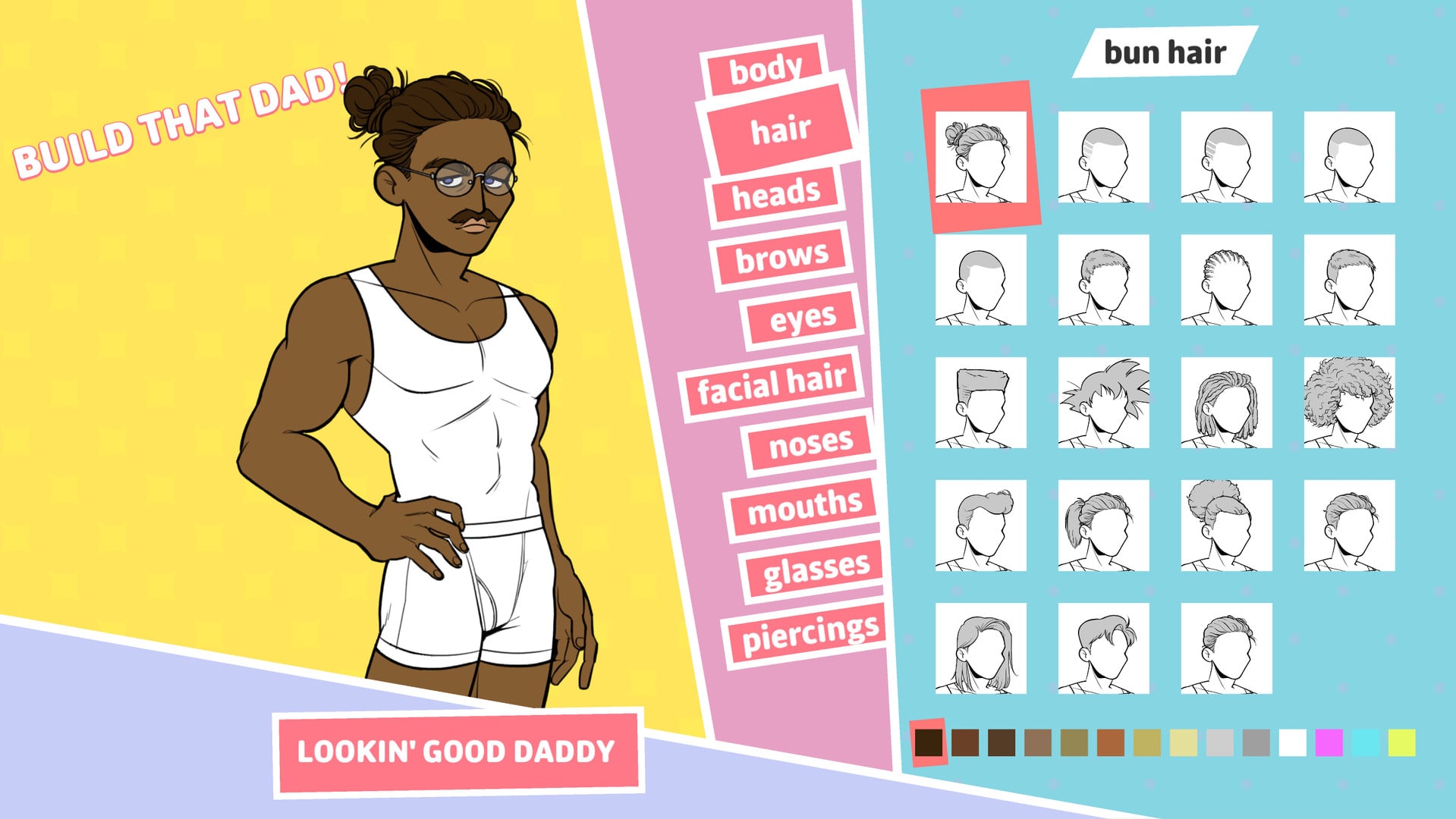 Image Source: store.steampowered.com
You can guide your Daddy through sketchy back alleys, where you'll encounter scruffy, semisketchy Daddies.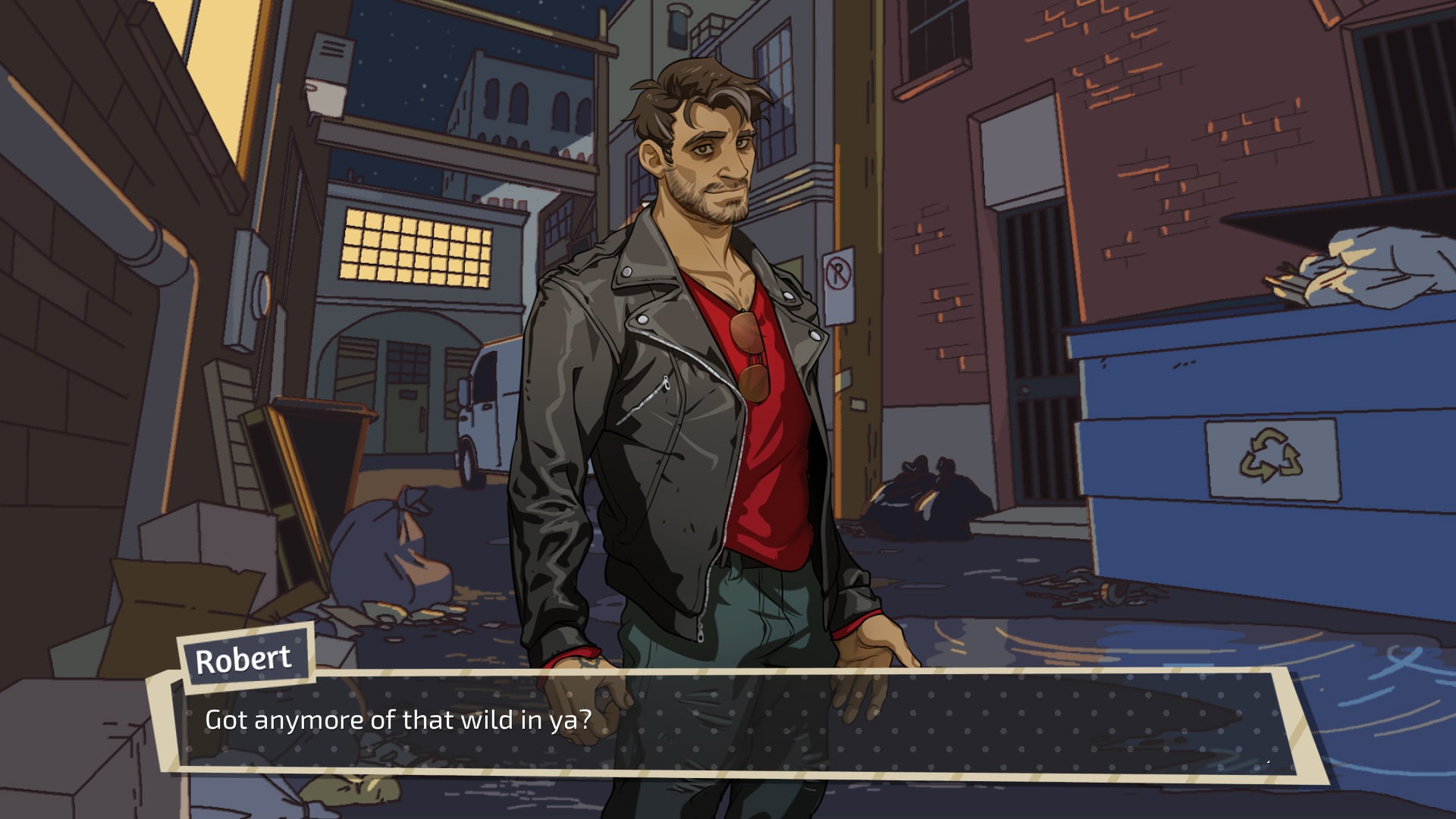 Image Source: store.steampowered.com
Or if scruffy Daddies aren't your cup of tea, then maybe this hipster coffee-shop hottie is what you're on the hunt for.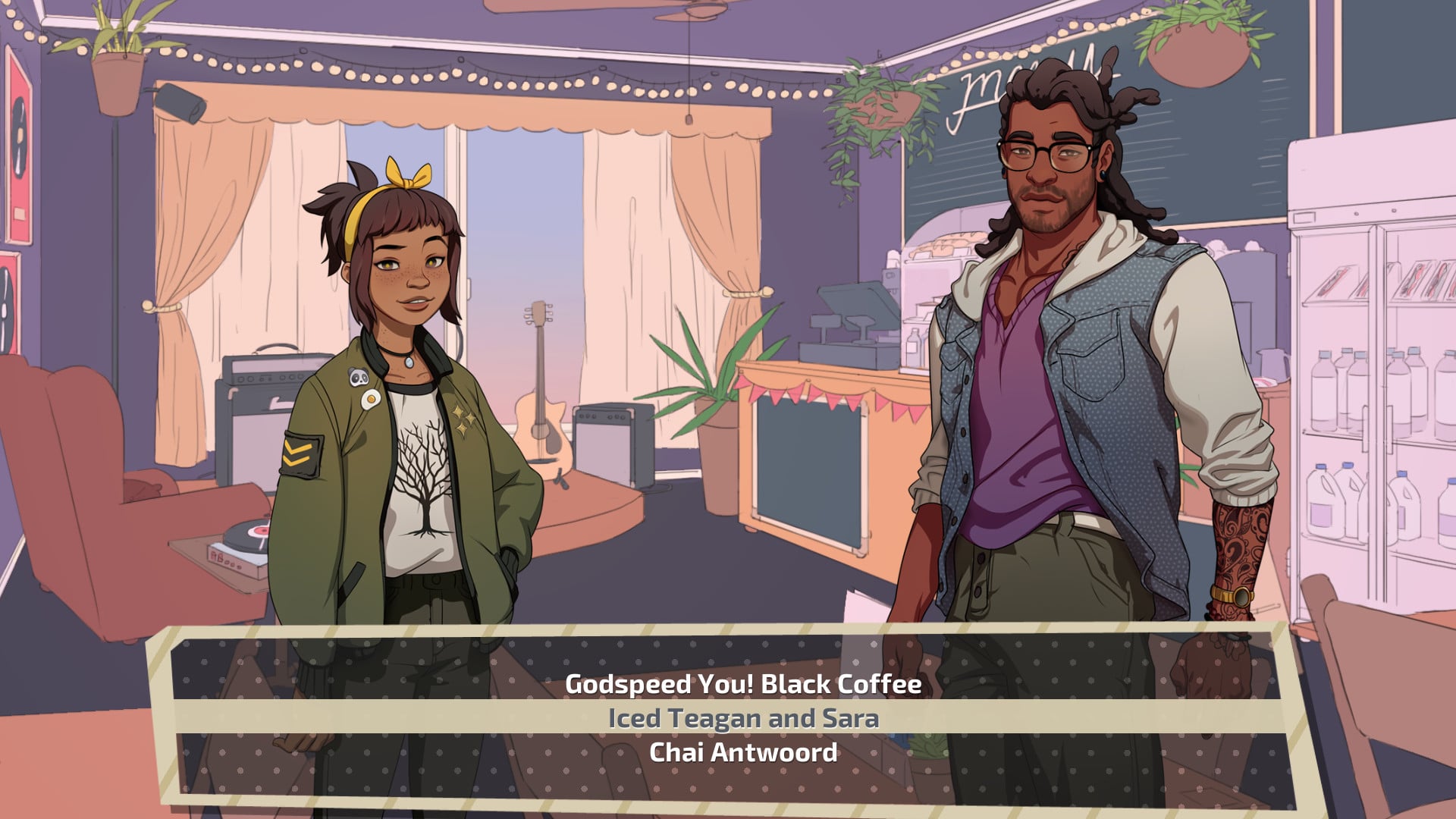 Image Source: store.steampowered.com
Oh, and let's not forget about dearest Hugo, the havarti-loving Daddy of our dreams.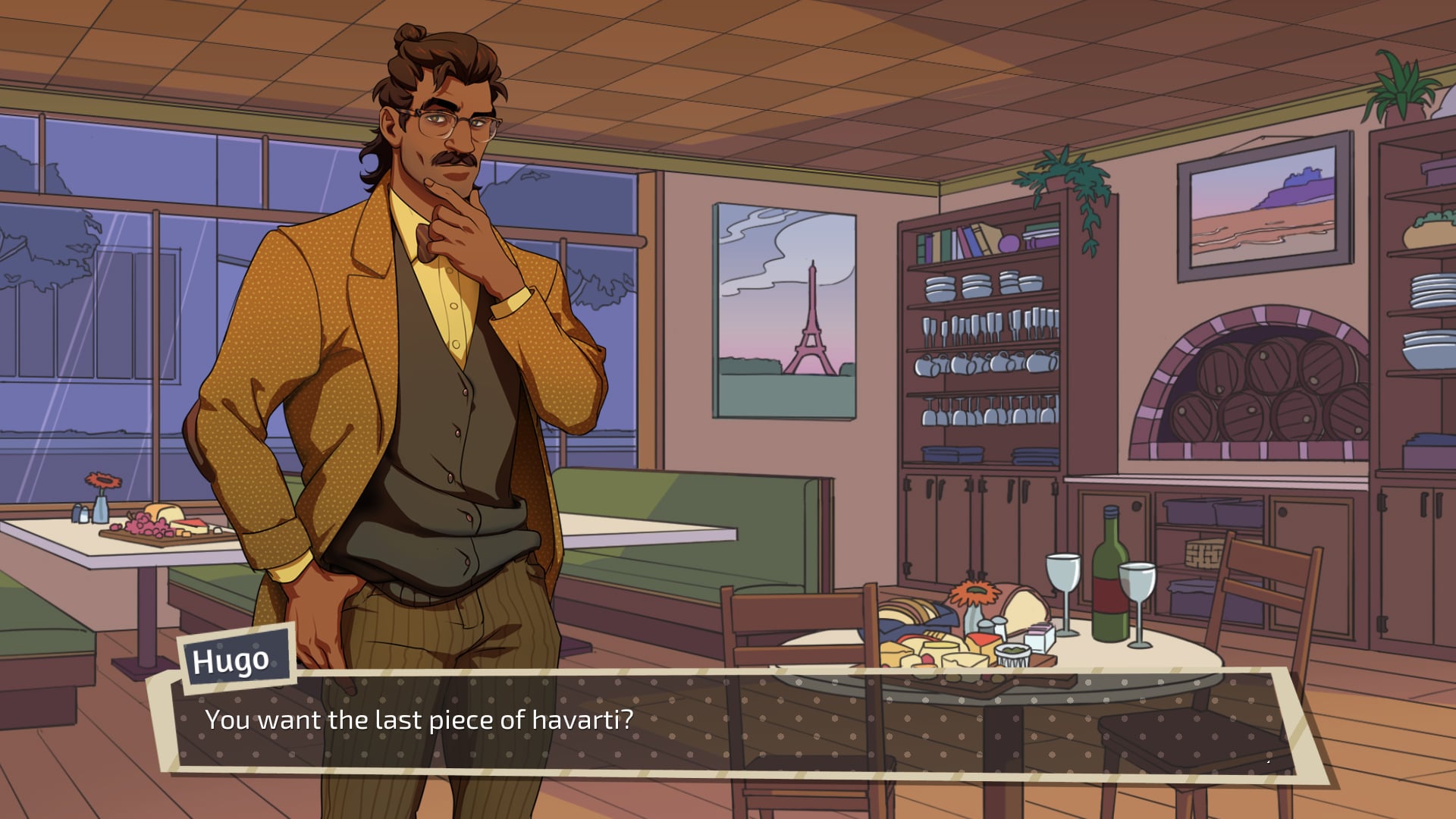 Image Source: store.steampowered.com
Overall, Dream Daddy looks pretty darn fantastic, and the internet seems to be pretty hyped in anticipation of the game's July 13 release.
Dream daddy is on my wishlist I can't wait to date a dad

— monét⁷🧈 (@THELOVERRM) June 18, 2017
this year's Pokemon Go has arrived. pic.twitter.com/4DIlFrLY0g

— Anthony Oliveira (@meakoopa) June 19, 2017
i just realized dream daddy is about dads dating dads and i like it even more now

— amandab✨ (@continuants) June 20, 2017
Some people are even going so far as to claim which Daddy they want to go after once they try the game.
i'd like to thank the entire team on @dreamdaddygame for this gift of a game. here are some of my fav dads, who i already love 👀 pic.twitter.com/8rgUY2XHjL

— MANCAMERON! (@boycameron) June 19, 2017
i already know who im dating first 👀 @dreamdaddygame pic.twitter.com/VtpBVfqbo7

— (:ᘌ ⌒゙)_ 三 (@cosumik) June 19, 2017
The general consensus? A lil' hot-dad-on-hot-dad action is a definite cause for celebration.
gg: here's our game. dream daddy
me: hahahaha nice
gg: you play as a dad, date other diverse dads of all backgrounds
me: pic.twitter.com/HxkXVKpb1h

— cleo (@kakyoink) June 18, 2017