Excerpts From The Professional by Kresley Cole
In the Mood For Spicy Reads? We've Got You Covered
Romance author Kresley Cole has gone erotic with her titillating The Game Maker series. We're sharing two sexy excerpts from the first book, The Professional — a hot one and an even hotter one — depending on how racy you want to go! Keep in mind: if you wouldn't want your co-workers spying you reading Fifty Shades of Grey, both excerpts should be considered NSFW. Here's a little bit about the book:
"Kresley Cole, New York Times bestselling author of the Immortals After Dark series is back and hotter than ever with a tale of the Russian Mafiya's world of decadence and wanton pleasure. Mafiya enforcer Sevastyan, tasked with Natalie's protection, is determined to keep her safe . . . and to teach the tantalizing red-head the meaning of possession."
Read the excerpts below, and for more information on the steamy series, visit XOXO After Dark.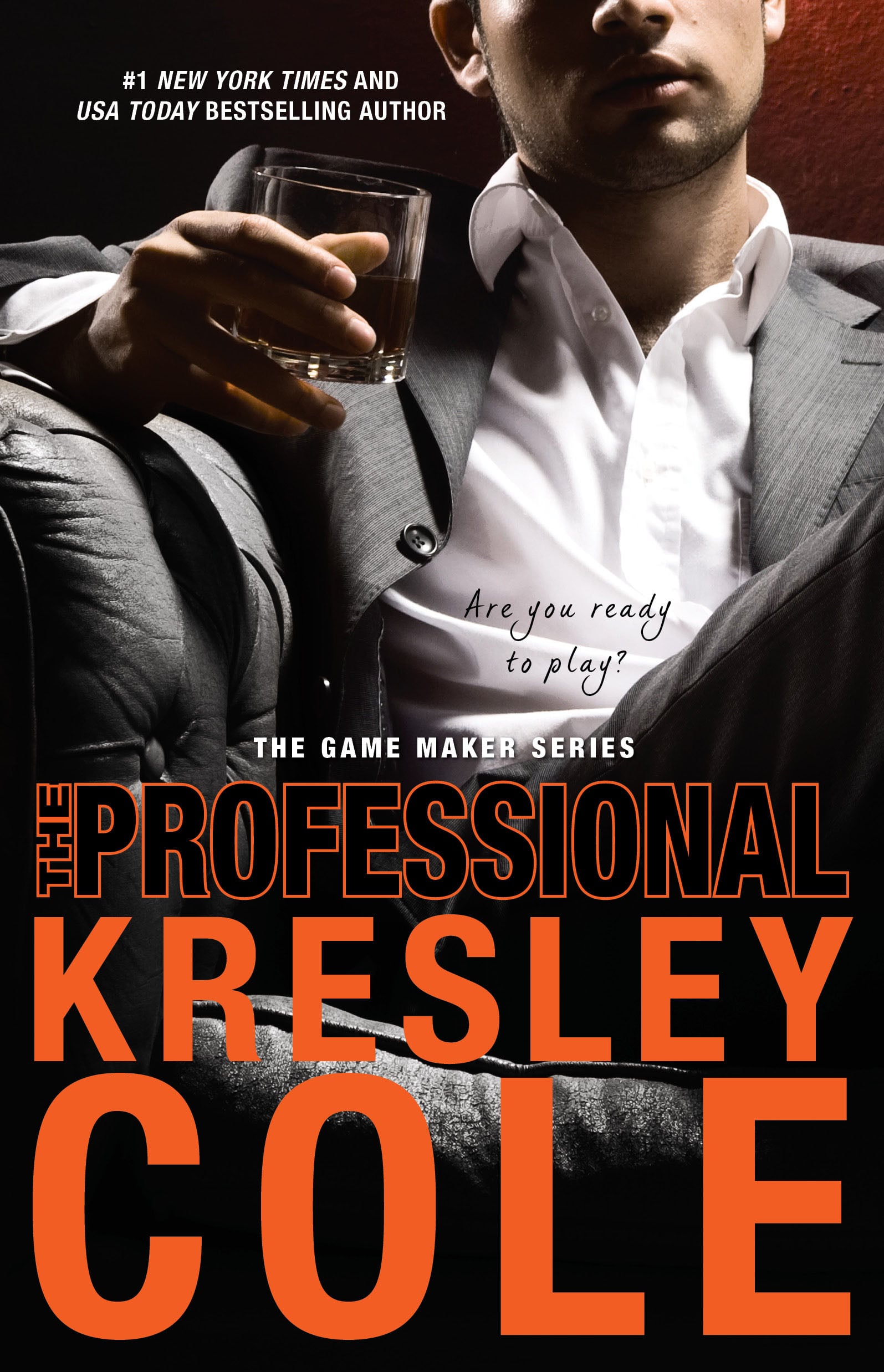 PG-13 Excerpt:
Though he'd warned me that he didn't like surprises, I slipped off one heel, then stretched my hose-clad foot toward his legs. I made contact with his inner thigh, right above his knee. He tensed, but didn't give me away, just cast me that menacing look.
Was it a good idea to play with an enforcer like him? Vodka said, Hell, yeah, tease him! I reached higher. With each inch closer I got to his dick, his breaths came quicker. He gave a forceful shake of his head.
With a lazy grin, I dipped my forefinger into a honey pot, then sucked it between my lips, my smug expression saying, Whatcha gonna do, Siberian?
His own lips parted. Recalling me sucking him the night before?
Higher, higher . . .
Contact.
God, he was burning hot, hard as iron. He tilted his head sharply, his nostrils flaring. And for a long moment, his chest didn't move at all.
With my lids gone heavy, I rubbed the ball of my foot along his length, thrilled when his cock pulsed in reaction. I grew wet in response, dampening the black silk thong I'd worn for him. My nipples budded in the demi cups of my bra.
When I stroked him from base to head, he cast me another look of warning — even as his gaze gleamed with lust. Now it was a battle of wills, a game of chicken. Stroke. He was refusing to react; I refused to quit. Another stroke. Who would blink first?
X-Rated Excerpt:
Even in the water, I could tell how slick my pussy had grown, my forefinger gliding along my lips, parting them. When I reached my clitoris, I found it swollen and supersensitive.
Sighing with need, I began to rub the bud in slow circles. My lids slid shut, and my knees fell wide against the sides of the tub. With my free hand, I petted my breasts, thumbing my nipples till they strained . . .
I debated fetching one of my trusty vibrators from under the bed. But then I pictured the Russian kissing down my torso with that scorching expression, and realized B.O.B. could sit this one out.
Though I'd never had a guy go down on me, I could all but see the Russian's dark head between my thighs as he began to lick. Another stroke had me undulating in the water, gasping. His lips would be firm against my weeping flesh as he hungrily tongued me. He'd want me wetter and wetter, and I'd oblige.
In this fantasy, my aching clit wasn't throbbing against my finger, but against his greedy tongue.
As my body tensed for my orgasm, every inch of me seemed to gather in on itself, like a star about to explode. I rubbed my palm over my taut nipples, another shot of stimulation. So close, only a couple more strokes . . . I cracked open my eyes to watch myself writhing in the throes. Corner of my vision, strangest thing . . . through the steam, I thought I saw the Russian.
In my doorway, gazing down at me with smoldering eyes.
Broad chest heaving as he gnashed his teeth.
Muscles tensed as if he was about to fall upon me.
I squinted through the haze. Surely my muddled mind was imagining this? Was I that drunk? I was right at the razor's edge of coming, my toes already curling. As I met his mesmerizing imaginary gaze, my sneaky finger decided to give my clit one more shudder-inducing flick.
He exhaled sharply, big hands opening and closing. His expression said that he was about to seize my body and eat me up, bit by little bit.
So close . . . Then it registered that he was actually standing in the doorway of my bathroom.