Friend Zone Hashtag
The Friend Zone Hashtag Captures the Pain of Platonic Friendship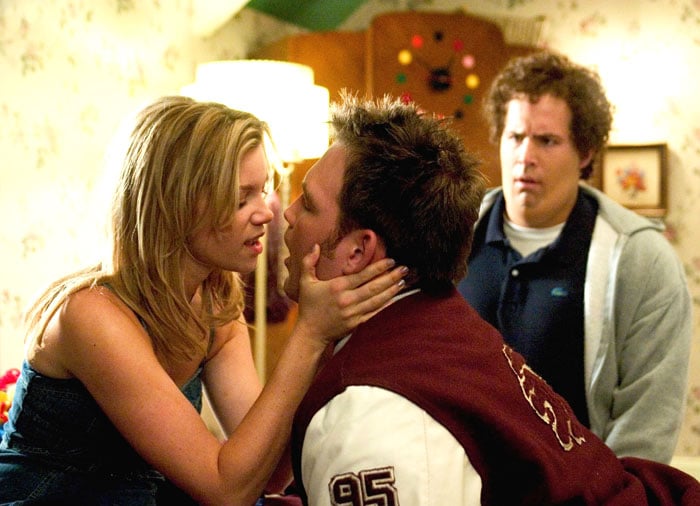 The friend zone is otherwise known as the limbo between love and friendship, the status of a relationship described with just one loathsome word: platonic. Anyone who has been in this agonizing state of unrequited torture knows not only the pain, but also the quiet patience with which we have to wait in hopes that one day the final gap between loving and being in love will be bridged. Some of us never get there. Luckily, laughter is the best remedy — so we've rounded up some of the most hilarious responses to #friendzone we could find. Hopefully, you can't relate. And if you can — just remember, Ron Weasley made it out, so maybe you can, too.
#friendzone Gordo deserves an award for always being friendzoned! pic.twitter.com/q6Fqi804wE

— Markell Bailey (@tenorbuds) April 6, 2015
"I don't like you like that" #friendzone pic.twitter.com/oB0O3yaPLB

— Mili (@sweetlikeluke) April 6, 2015
"Let's be more than friends" "Best friends?" "No I mean more than that" "Mega best friends?" #friendzone pic.twitter.com/E4aoSdVC9K

— Funny Tweets (@FunnyThingsUK) April 6, 2015
"boyfriend" & "boy friend"#friendzone @BrooksBeau pic.twitter.com/TK2YOCuzv4

— Rosemary✌️ (@Rose_Mahone14) April 6, 2015
she's doing it right #friendzone pic.twitter.com/F1kwpvoeXY

— nO chill sexy bexy (@NOSKIANS) April 6, 2015
Friend zone lol #friendzone pic.twitter.com/YBXLOJrczU

— Thåbåni (@thabanixoxo) April 6, 2015
Waiting to escape #friendzone like pic.twitter.com/AwaLJyshin

— Mili (@sweetlikeluke) April 6, 2015
so deep in the #friendzone you buy matching shirts@BrooksBeau pic.twitter.com/fOWx1M934Z

— d (@yamm0uniii) April 6, 2015
"Do you know what I love the most about you? You're such a great friend." #Friendzone pic.twitter.com/ikqWqmLLCl

— Genocider Syo (@shsl_syo) April 6, 2015
#friendzone is trending on Twitter right now. #friendzone has been trending my whole life

— Adam Reis (@adreisus) April 6, 2015
It may even take a little bit of magic to get out of the friend zone . . .
everyone's hero round of applause #friendzone pic.twitter.com/TYdSJpP8HU

— ❤️emma❤️ (@emms274) April 6, 2015