Hillary Clinton's Women's Day Playlist
Hillary Clinton Just Dropped the Ultimate Women's Day Playlist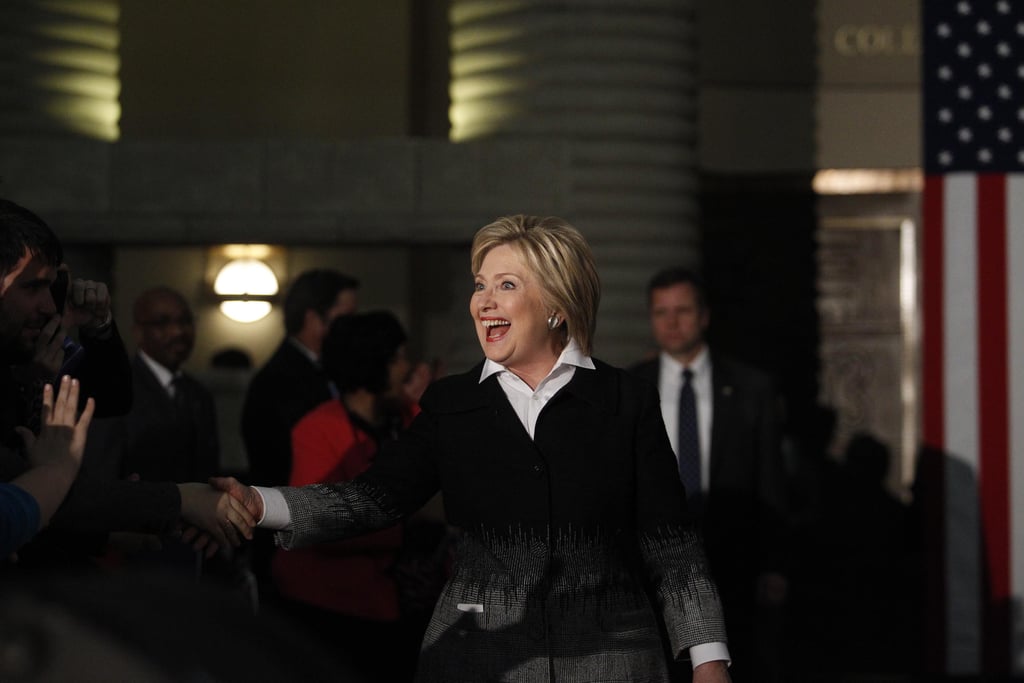 Hillary Clinton can now add DJ to her long list of shining achievements. OK, perhaps a campaign intern helped compile her newly released girl-power playlist, but we're guessing Hillary once enjoyed belting "Not Ready to Make Nice" just as much as we do now. In honor of International Women's Day, put on this playlist to celebrate and start shattering those proverbial glass ceilings. If Hillary's playlist isn't enough for you, check out our compilation of kickass girl anthems. Women, we rule!
"Run the World (Girls)," Beyoncé
"Cheap Thrills," Sia
"Shake It Out," Florence + The Machine
"Our Own House," MisterWives
"Man! I Feel Like a Woman," Shania Twain
"Hold On," Wilson Phillips
"Fighter," Christina Aguilera
"Made in the USA," Demi Lovato
"Anything Could Happen," Ellie Goulding
"Superstitions," Misun
"That's Not My Name," The Ting Tings
"Don't Save Me," HAIM
"Pep Rally," Missy Elliott
"Wonder Woman," LION BABE
"Bad Girls," MIA
"Girl on Fire (Inferno Version)," Alicia Keys, Nicki Minaj
"Everything Is Everything," Lauryn Hill
"Just a Girl," No Doubt
"Not Ready to Make Nice," Dixie Chicks
"Independent Women, Part I," Destiny's Child
"Express Yourself," Madonna
"Hold On," Alabama Shakes
"No Scrubs," TLC
"Bulletproof," La Roux
"Boom Clap," Charli XCX
"Yoga," Janelle Monáe, Jidenna
"The Schuyler Sisters," Renee Elise Goldsberry
"The Edge of Glory," Lady Gaga
"Roar," Katy Perry
"Rise Up," Andra Day
To listen to the playlist below, download the free Spotify software or app.