Married to a Restaurant Critic
What It's Really Like to Be Married to a Restaurant Critic
Elizabeth LaBan lives in Philadelphia with her restaurant critic husband and two children. The Restaurant Critic's Wife, her first adult novel, is out on Jan. 5. Elizabeth teaches fiction writing at the University of Pennsylvania, and her work has appeared in The Philadelphia Inquirer, Newsday, and The Times-Picayune, among other publications. She is also the author of the young adult novel The Tragedy Paper and The Grandparents Handbook.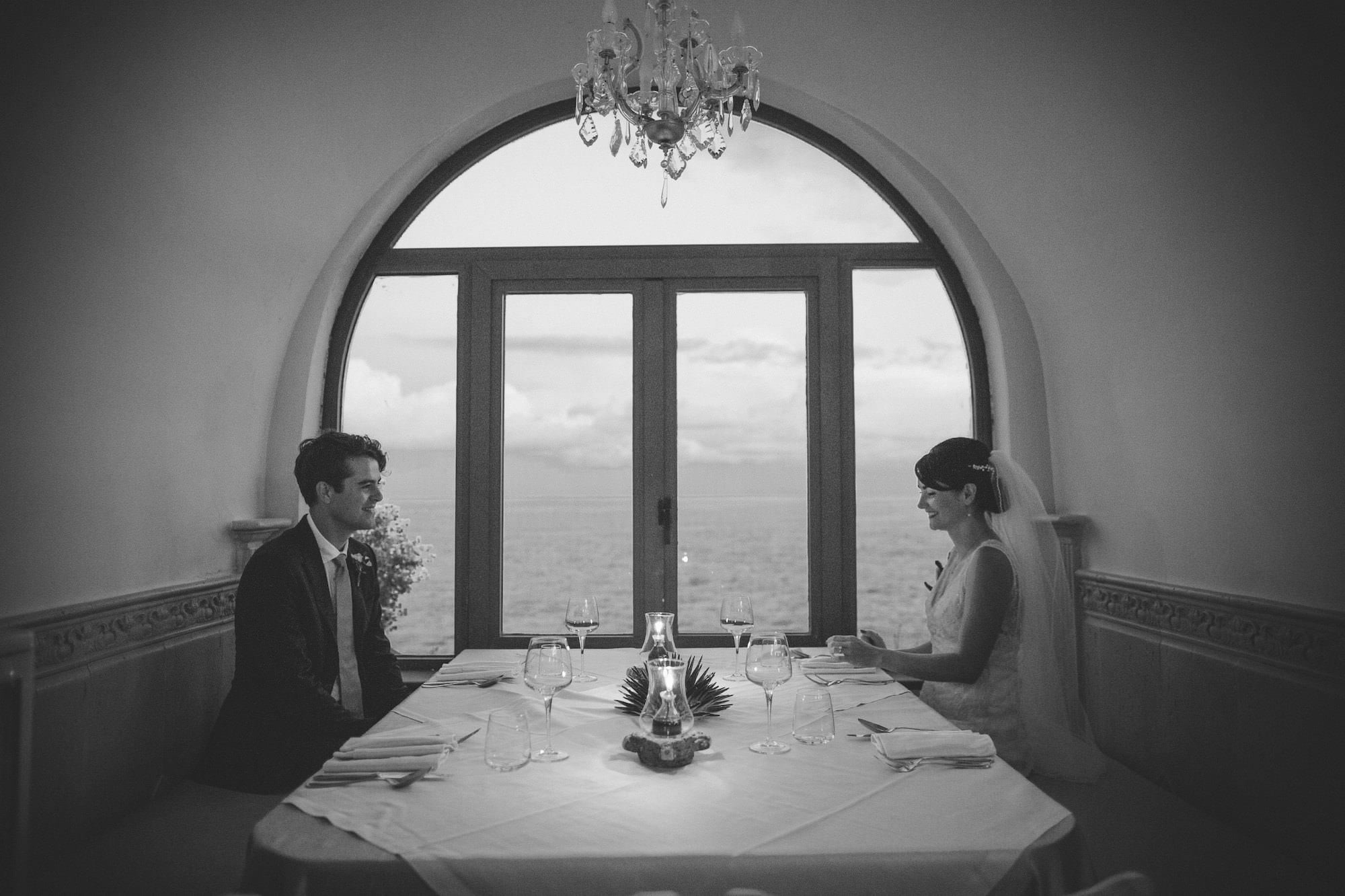 We have a cartoon on our refrigerator, cut out from The New Yorker years ago. It shows a man standing on a tall pillar, his wife next to him on a shorter one, and the family pet next to them on an even shorter one. The man is gesturing toward the woman and dog with his hands out, clearly exasperated. The caption reads, "You knew I was a columnist when you married me." We get a big kick out of this cartoon. Basically, the way we read it, the guy is telling his wife she should have known what she was getting herself into.
My husband has been the restaurant critic for The Philadelphia Inquirer for almost 18 years. Before that, he was the restaurant critic at The Times-Picayune in New Orleans. When he asked me to marry him two decades ago, however, he was still a general assignment reporter who had a degree in journalism and a degree from a French cooking school. He loved food, had written about it many times, and took any opportunity to write about it that came his way. Even so, I figured my enthusiastic yes to his proposal would mean, among other things, a lot of good home-cooked meals, and probably, on the downside, a bunch of late-night municipal meetings.
There was no way that I could have anticipated what my life would really become: that we would eat out at restaurants constantly; that any vacation or day trip would turn into an eating "work adventure," sometimes making us drive miles out of our way to visit an obscure cheese farm or jerky hut; that if my husband was working on a story about pie we might eat only pie for many meals in a row; that all restaurant meals would become a negotiation about what we were each allowed to order; that I would rarely get exactly what I really wanted (usually Caesar salad and roasted chicken); that I had to be careful not to get personal with restaurant people, even if my kids went to school with their kids; that I would be constantly bombarded by questions about what it was like to be married to this guy. Those questions usually include: Who pays for the meals? Do the restaurants know he is there? How many times does he visit a place? How does he pay with a credit card if he doesn't want to be noticed? Does he wear disguises? Are you afraid to cook for him?
I'll give you the quick answers: The newspaper pays for the meals; the restaurants do not usually know he's there if he can help it, but sometimes they do; he generally visits a restaurant at least twice before writing the review; I can't reveal the answer to the credit card question (it's top secret!); he has pretty much given up on wearing disguises, which tend to draw more attention to him anyway; and no, I am not afraid to cook for him. In fact, he is often just so happy to eat at home that he really doesn't care what I cook, and he wouldn't dare criticize it (he's much smarter than that). Interestingly enough, I am not much of a cook. My husband is the cook in the family, and my daughter is the baker. I just get by. I am a great sous chef. I can have all the vegetables bought and washed, all the meat ready, all the water boiled, all the herbs cleaned, but putting it together is where it often goes wrong. I think I rush too much. I can make a great cherry chicken casserole, good baked ziti, my favorite meat sauce — and when I say my favorite I mean it is really only my favorite, the rest of my family tolerates it — sloppy joes, tasty chicken piccata, a holiday-worthy brisket. That's about it. I made a honey mustard chicken the other day that my husband ate happily enough, but my son asked me to never make again. That's about how it goes in our house. Everyone's a critic. But that's OK, because we all know that the next meal will probably be great — whether my husband makes it or we go out. So if someone had told me all these things 20 years ago before I said yes would I have made a different decision? My answer is a very definite of course not.
Being married to a restaurant critic has its unique moments and definite upsides, but it's also a lot like being married to anyone else. We fight about the laundry and taking out the garbage and spending too much money. We worry about the kids. We know when it's time to back down and give the other person a break. We appreciate each other for all our craziness. The other day in fact, I was upset about something and my husband looked at me and said, "You are being so . . . you!" Somehow, that made me feel better. I was being so me, and that was OK.
When I think about it, though, it's the abundance of food and all those questions that are part of what make my life unusual, and special. And I would say, keep them both coming!