Myths About Plus-Size Wedding Dress Shopping
4 Major Myths About Plus-Size Wedding Dress Shopping
Shopping for your wedding dress should be exciting, but for some curvy girls, just the thought of the experience may seem stressful — until now! Brides broke down the four biggest misconceptions about plus-size wedding dress shopping.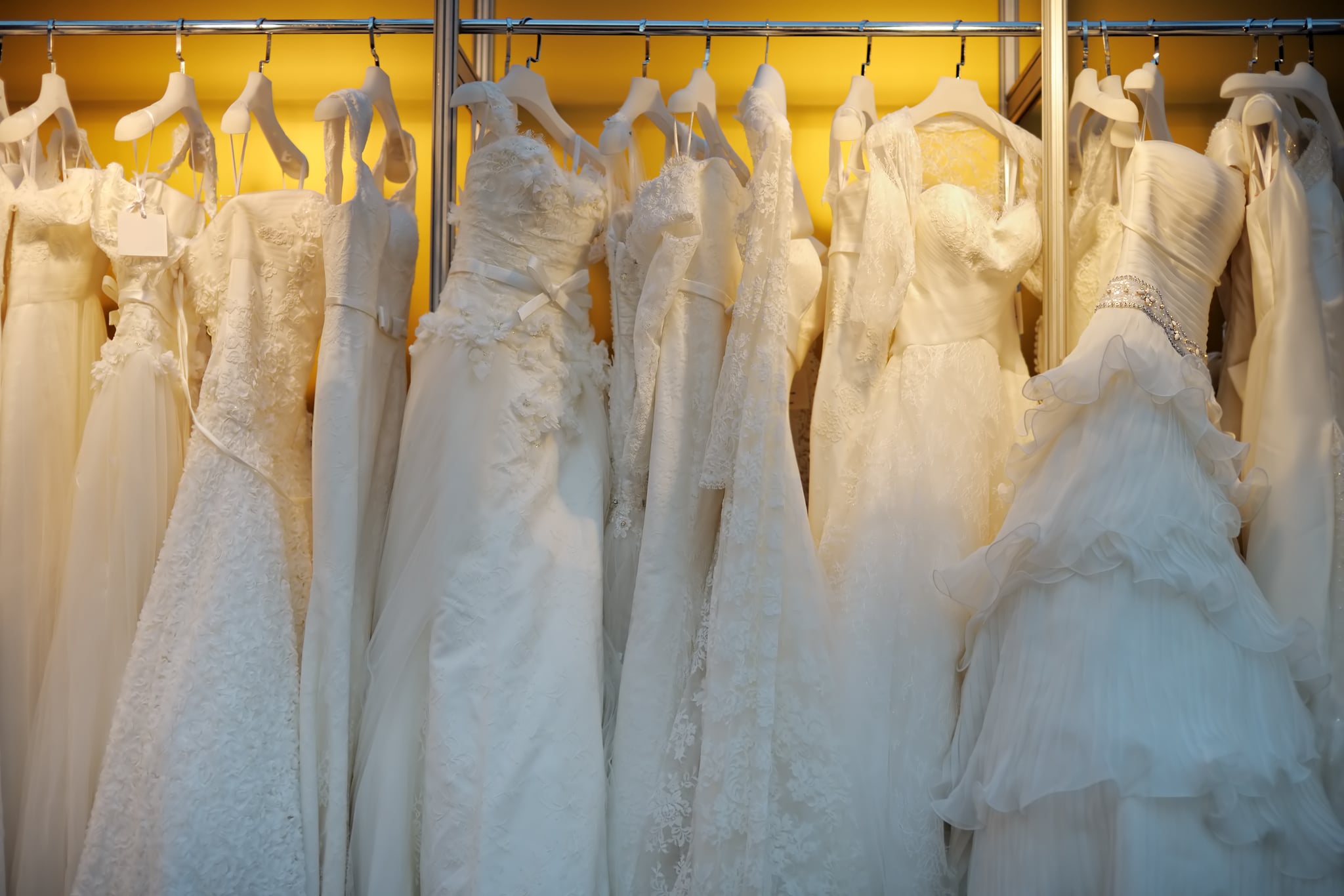 Shafonne Myers, owner and CEO of Pretty Pear Bride, the world's only magazine for plus-size brides, knows a thing or two about fashion and weddings. As a certified wedding and event planner and a gal with a serious love of all-things weddings (and a former bride herself), Shafonne understands the unique challenges of shopping for a plus-size wedding dress.
Wedding-dress shopping for plus-size and curvy brides can be the worst experience ever — but it doesn't have to be that way! Here, we're debunking some common misconceptions about searching for a plus-size big-day look.
Myth #1: Bridal salons don't carry anything in your size
So many plus-size brides automatically assume most bridal salons don't have options for curvier women, but you always have options! You determine which salon you pick, plus what fabric, silhouette, size and style you want. If a salesperson says you don't have options, then that is not the place for you. If you're concerned, call the store in advance to find out what sizes and styles it carries.
Myth #2: You don't need to bring undergarments to your appointment
This is one of the most important things to have with you during your dress-shopping excursions. Undergarments and shapewear are made to enhance your look, so you won't get a true depiction of how the dress will look on your wedding day if you leave them at home.
Myth #3: You have to wear an A-line dress
A-Line dresses look great on plus-sized brides, but there are many other silhouettes that flatter a fuller figure. Don't be afraid to try on different styles (think: Empire waist gowns, corset styles, and mermaid silhouettes) — you might be surprised about which look you love most.
Myth #4: You should hide your curves
Being plus size or curvy isn't something that you should be ashamed of or afraid to show off. You are marrying someone who loves you and your shape, so flaunt those fabulous curves down the aisle.
Check out more great articles from Brides: