Phone Sex Operator Confessions
A Female Phone Sex Operator Tells ALL About Her Naughty Occupation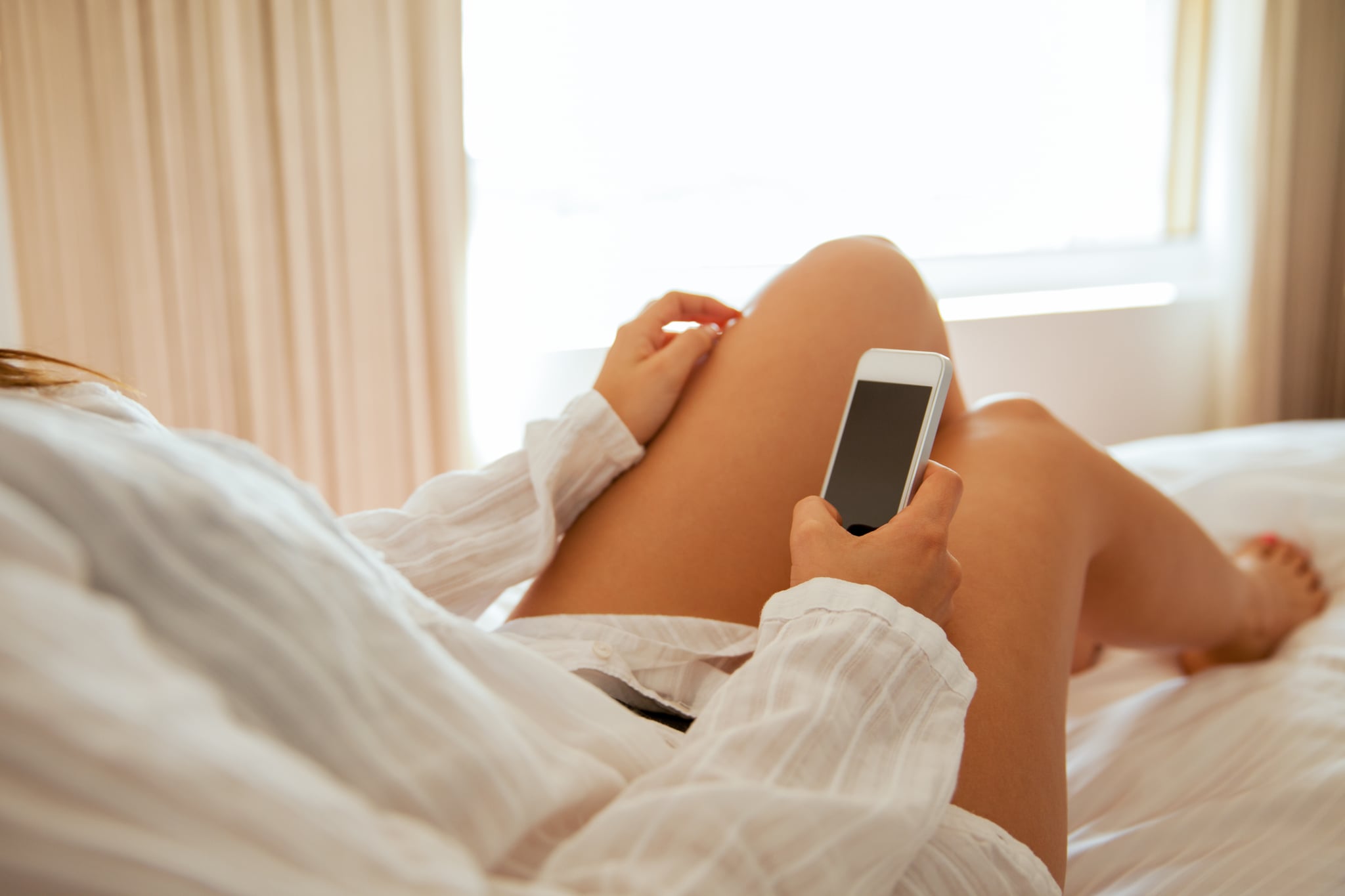 It's late at night and someone is feelin' a little frisky. Enter a phone sex operator, whose sole job is to verbally pleasure horny callers. But what is this job actually like? A female phone sex operator answered questions on a recent Reddit thread, and while some answers weren't all that surprising — yes, she gets called by weirdos, and yes, people love to talk about butt stuff — others were completely shocking. The most shocking of all? The company she works for still uses AIM for the sex chats. AOL. Instant. Messenger. Read on to find out some of the craziest things she gets asked to do and how she really feels about her unconventional occupation.
Q: Do you ever get turned on by the interactions, or is it merely just work and a whole lot of acting? — Reddit user fkaradsheh
A: A lot of it is acting, especially when the guys are kinda assholes about it. But I do get turned on by some of the conversations I have, usually with my regulars, and I have had actual orgasms on the phone.
Q: What's the strangest request you've received from a client over the phone? Like did he or she ask you to dirty talk in a different voices? — Reddit user whaaaaaaatever
A: I get a lot of freaky stuff guys want to talk about but the strangest request I've ever had a guy ask me to do? That would probably be the guy who wanted me to make up a story for him. His rules were that he would give me a topic, I was allowed to ask five clarification questions, and then that was it and I had to come up with an erotic story for him on the spot. That was probably the one time I thought "I'm not getting paid enough for this."
He wanted me to tell him a story about a nun. But she wasn't into other women. She didn't have sex with any of the priests. She was a "good" Catholic. She had a dog, and she lived in downtown New Orleans. Those were the clarifications I got. So yeah, I think she ended up lovingly f*cking her apartment maintenance guy.
Q: Do you ever actually do anything on your end physically or do you just talk and describe the the [sic] sex to the caller ? — Reddit user dieselindustry
A: I find it easier usually to do the things I say I'm doing, rather than just faking it. So I guess I'm not actually a good actress. Like I mentioned in another comment, if I can tell the guy is going to just hang up in a couple of minutes I just give him some moany sounds but usually I do end up doing at least some of what I say I'm doing.
Q: Who is your favorite customer and least favorite customer? — Reddit user Frajer
A: My favorite customer is a guy in his early 40's who calls me pretty regularly. We usually talk for a while before we get down to sex and then when we do he is always really sweet about it. He has a great sense of humor and I think we'd actually make great friends IRL.
Least favorite customer isn't really a particular guy, more a type of guy, and I know them as soon as I get on the phone. He wants me to do crazy stuff and stick random objects in my orifices and then as soon as he gets close to finishing he just hangs up. These guys get the fake stuff. I'm not gonna get invested in someone who's going to hang up on me after four minutes.
Q: How common are non-male callers? Are they much different from the male ones? — Reddit user Dustygrrl
A: I've only had one female caller and she was with her boyfriend. They were both too shy to really talk to me so it was kinda lame.
Q: Do you have any go to lines to really get the customer excited? — Reddit user Motttenrab
A: Oh god, the second I mention anything in my ass they lose their goddamn minds.
Q: How much is your weekly salary with this job compared to your other one? — Reddit user Tenebraum
A: I get paid 30 cent/minute for time that I am actually on the phone. On a typical night I make $20-$60, I could make more if I wanted to stay logged on longer but I have my day job too. It pays a bit better than my day job but the money isn't guaranteed (some nights are just slow) so I won't be quitting my day job.
Q: How long does the average call last? — Reddit user poisonivychick
A: I'd say my average call is probably around the 20-minute mark. Of course I have some three-hour calls and some three-minute calls.
Q: What are the requirements to be a Sex Operator? — Reddit user Tenebraum
A: For my company at least . . . You have to be 18, have to have a land line phone, you have to have internet connection and AIM installed, you have to have a clear phone voice, and you have to be willing to take the taboo calls. We're not allowed to hang up because someone is freakier than we like.
Q: On a scale of boring to FREAKING AWESOME!, how do you feel about this job? — Reddit user Tenebraum
A: It depends on the night. Most of the time I love it!