San Francisco Giants Parade 2014
The 10 People You'll Meet at the Giants' World Series Parade
The San Francisco Giants beat the Kansas City Royals in game seven of the 2014 World Series for the Giants' third World Series win in five years. To say the city of San Francisco is excited is an understatement. This local contributor post delivers POPSUGAR staffer Chris Hawley's observations of the crowds. Because he just had to share the excitement.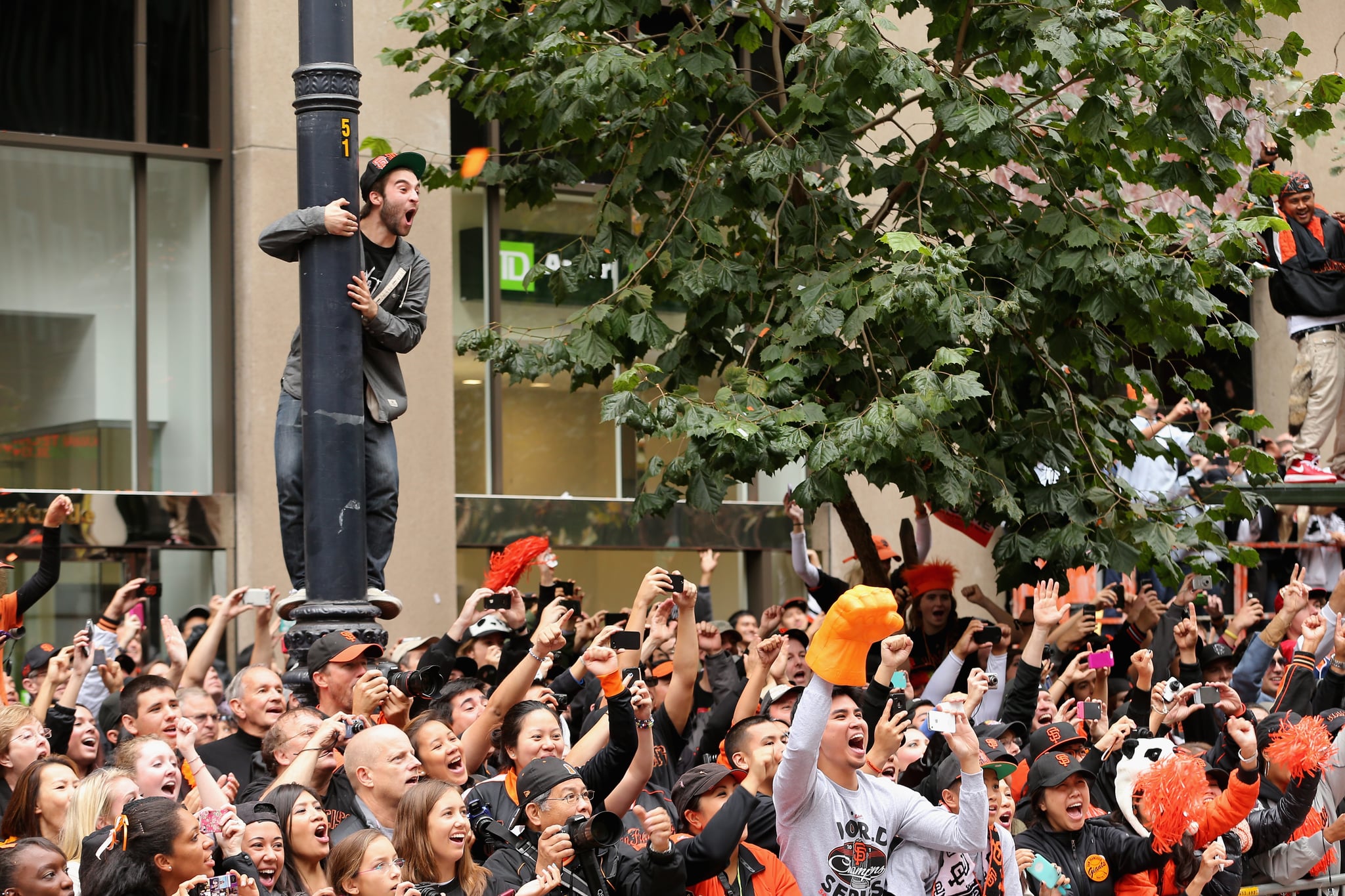 Halloween in San Francisco is already a huge deal. Throw the Giants' third World Series victory in five years on top of that and you've got a recipe for mayhem on Market Street. In preparation for the big day, I imagined people who you're likely to run into at the Giants' World Series parade.
The "OMG MY LIFE IS AFFIRMED" Fan: "Do you realize that no away-team has won a World Series game seven since 1979!?!?!"
The Second-Place Fan: "The Royals deserved to win. They live in Kansas City — haven't they suffered enough?!"
The Know-It-All: "All of the people who showed up early are suckers . . . everyone who went to the parade in 2012 knows that the good players only come through at the end."
The Out-of-the-Loop Downtown Employee: "What's with all the traffic on Market today?"
The Skeptical Non Sports Fan: "Whatever, they win it every other year . . . "
The Adventurer: "I wonder if we could lean this light pole against that building to get a better view . . . "
The "James Bond" Fan: "Just smile at the doorman like we work in the building and we can totally get up to the roof to get a better view."
The Bandwagon Fan: "I just moved to SOMA, and I'm like the biggest Giants fan ever."
The Die-Hard Fan: "Where were you guys in April?! The season doesn't start in October, ya know . . . also, I have Fresno Grizzlies season tickets."
The Been-Drunk-Since-the-Third-Inning Fan: See the "OMG MY LIFE IS AFFIRMED" Fan.