Searching For Perfect by Jennifer Probst Excerpts
A Matchmaker Meets Her Match in These SeXXXy Excerpts
In the mood for a foodie sex scene? These saucy bits from Searching For Perfect by Jennifer Probst are truly a feast for the senses. We're sharing two sexy excerpts — a hot one and an even hotter one — depending on how racy you want to go. Keep in mind: if you wouldn't want your co-workers spying you reading Fifty Shades of Grey, both excerpts should be considered NSFW. Here's a little bit about the book:
"USA Today and New York Times breakout bestseller Jennifer Probst returns with Searching For Perfect, the highly anticipated sequel in her latest Searching For series. Kennedy's job at her matchmaking agency is to create dream dates, encourage singles to shine, and to accept every challenge — even if said challenge is a nerd extraordinaire with a disastrous relationship record who might be exactly what she's looking for."
Read the excerpts below, and for more information on the steamy series, visit XOXO After Dark.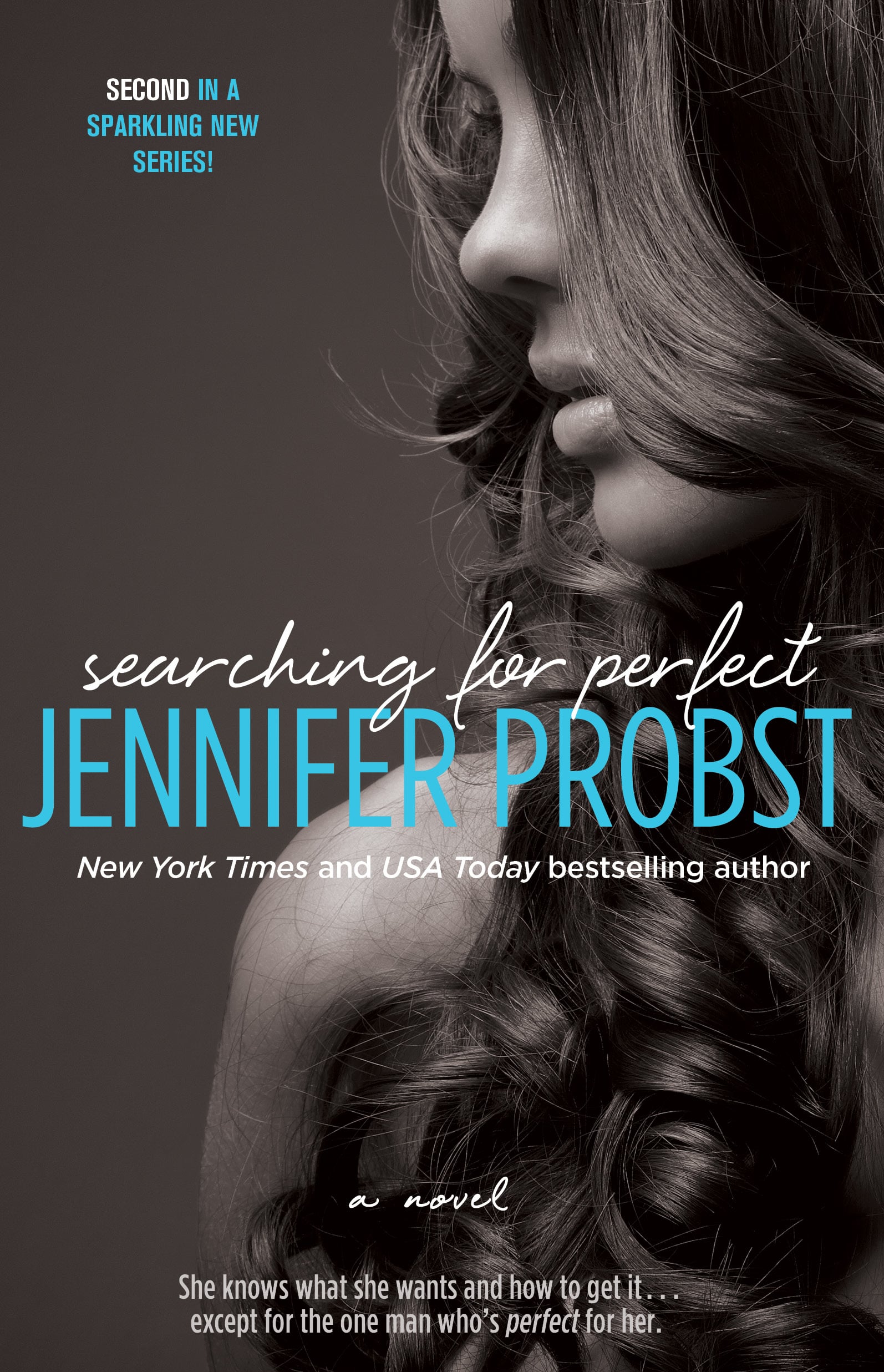 PG-13 Excerpt:
He cupped her chin and tipped the glass to her lips. The wine trickled down her throat, heavy and ripe, the scent of blackberries drifting to her nostrils and soaking her mouth. A complete sensual treat, she reveled in the intense tannins and boldness. "Red wine. Berries? Fig?"
"Blackberries. Nice. Have a little more."
She took another sip at the same time his palm cupped her sex.
Her hips shot up, the wine slid down her throat, and she almost fell apart right then. His thumb coaxed the hard nub of clit to come out and play, and his fingers danced and massaged over her core, until the fabric was wet and full of her scent. "Magnificent," he murmured, as if she was one of his scientific experiments. "Every time you try something you love, your body responds. You could probably orgasm from the right flavors alone."
A choked laugh spilled from her throat. She was crazy. He was crazy. Hell, they were crazy to be acting out a foodie sex scene, yet she couldn't stop, needed him to finish where he'd taken her.
X-Rated Excerpt:
He didn't give her time to rationalize or think. Continuing to tweak and plump her left breast, his other hand delved between her splayed legs and played.
Oh, God.
Her lids drifted half shut, but she watched them in the mirror. She grew hot and wet under the plucking ministrations, until her hips rolled in time to try to catch more. Her nipples turned a dark cherry red, like a topping on a sundae, and the whole time his gaze burned and locked on hers, not allowing her to escape his lust. His arms were brown from the sun now, and contrasted erotically with her rosy flesh.
"Look at you. Open and wet and pink from your bath." His erection pressed in the nudge of her buttocks and made its own demand. "If I were an artist, I'd paint you like this and hang it by my desk so I could look at you all day and remember how you're meant for me." His thumb coaxed the nub of her clit to harden further, and her empty channel pulsed for more, needing to be filled by his fingers and tongue and dick, needing all of him.
"Nate," she gasped.
"Yes, you're getting closer. Let it go, baby, and watch me make you come. Look at how f*cking gorgeous you are."
His hands slipped deep between her legs, and moved back and forth in a steady rhythm. His thumb pressed and rotated, never giving up the teasing pressure, and his open mouth bit and sucked the side of her neck.
The woman in the mirror was a primitive being bent on satisfaction and pleasure. Her hips rocked and demanded more, her breath panted through her lips, and her nipples stabbed into his hand and begged for relief. She sunk into the depths of darkness and ecstasy, not caring about anything other than giving this man anything he wanted, anything he asked for.
The tension tightened in her belly and he moved faster, bringing her close, holding her on the edge until she cried out, leaning against him, and surrendering to every sensation.
"Nate! Please, Nate!"