Things Bridesmaids Know About Weddings
10 Things Only Bridesmaids Understand
Being a bridesmaid is a great privilege and also a great responsibility. So as to not be overwhelmed when it comes your time to take up the challenge, Tyler Atwood over at Brides shares the 10 things about being a bridesmaid you can only really learn from experience.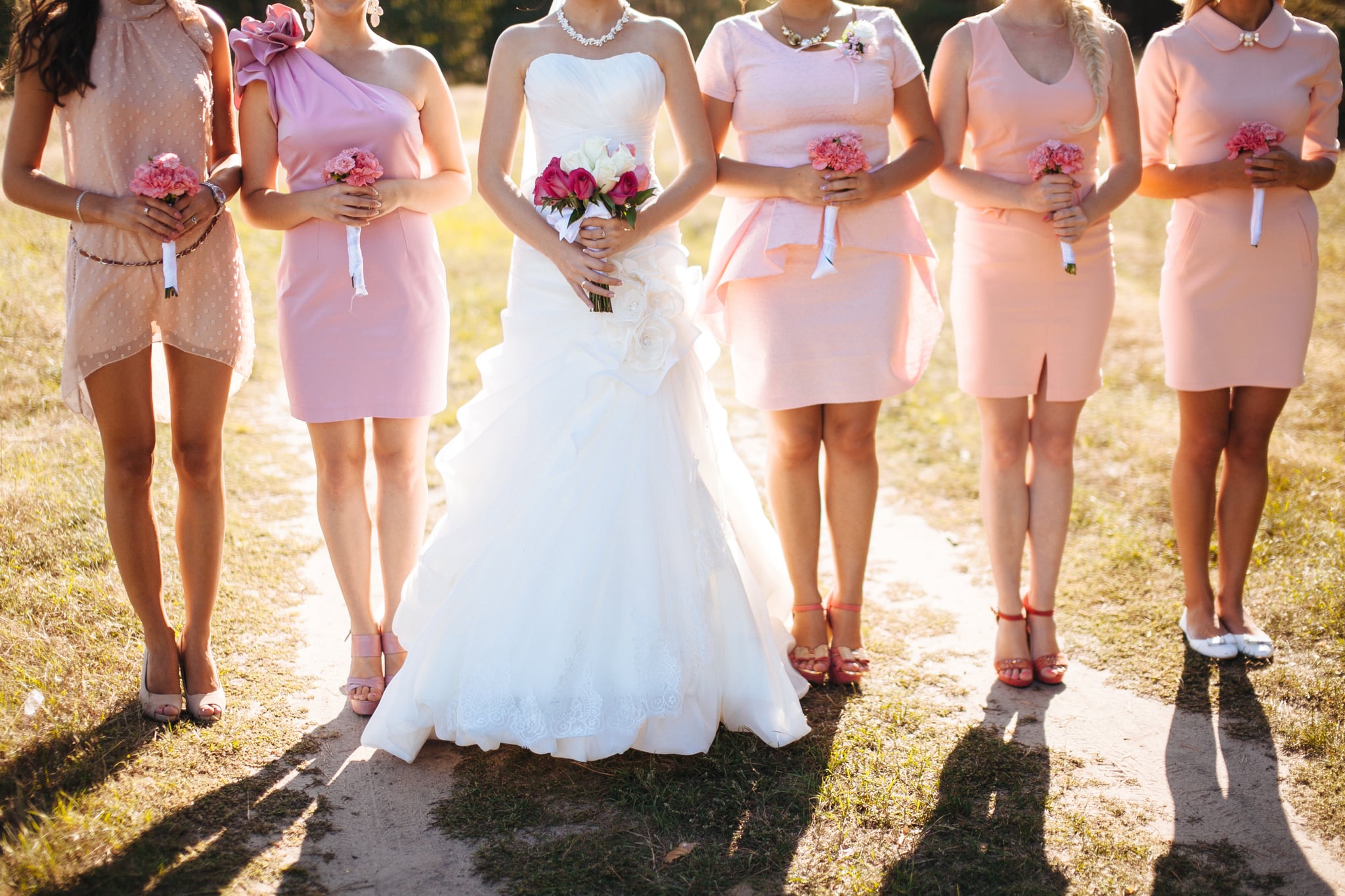 With the title of "bridesmaid" comes certain inevitabilities, and only by taking on the challenge can you truly understand what the role entails. Sure, a moment or two will resemble the hyperbolic hilarity of Bridesmaids or the emotional roller coaster of dealing with a bridezilla like in 27 Dresses. But what no one tells you about being a bridesmaid is exactly how much behind-the-scenes drama, heartache, and joy comes with joining the wedding party. For all of those bridesmaids out there, here are 10 things only you know about weddings.
1. The bride is always right, with no exceptions.
Even if she asks whether lime green and hot pink are the perfect color scheme for the wedding.
2. No matter what the seamstress or your friends say, there is a high probability you won't wear your dress again. Even if you shorten it.
Quite frankly, this is one purchase you're making solely for someone else. Finding another occasion for which to wear your dress again is simply an unexpected bonus.
3. Whenever there is a menial task, it's your job to do it, no questions asked.
The average bride is thinking about her million-point to-do list at any given moment, so the task of playing hide-and-seek with the ring bearer or hunting down the missing groomsman is on your capable shoulders.
4. Being on your best behavior throughout the wedding planning process is the best gift you can give the bride.
Being a bridesmaid is quintessentially agreeing to be an amped-up best friend to the bride, and doing so without a disgruntled or snarky attitude is all you need to be the penultimate member of the bridal party.
5. Creating an epic night out of the bachelorette party is your enviable responsibility, so hop to it.
The bachelorette party is your time to shine and let loose after months of flying under the radar, so plan it well and prepare to enjoy your night of freedom.
6. There has been talk of which groomsman you'll inevitably fall for if you're single.
Something about watching a joyful couple unite in matrimony has everyone thinking about forever — and matchmaking to create the next Kimye. It's best to grin and bear it, even if you find your "ideal match" less than enticing.
7. If the bride unexpectedly snaps at you for the first time after years of loyal friendship, it's not about you.
Even the most levelheaded of brides will likely have a moment or two of sheer lunacy, but it rarely has anything to do with her dutiful bridesmaids, so don't take it personally.
8. For every thoughtful, unique, and quirky wedding detail, there were hours of scrupulous planning, last-minute changes, and lesser ideas that went out the window before the big day.
As a bridesmaid, you're privy to all of the insider information about the planning process, about which mere guests have nary a clue. The pigeons that were almost delivered in place of live doves? No one else has to know.
9. There is always a maverick member of the wedding party, and it's best to figure out who that person is immediately.
Knowing who the wild card is will be key knowledge in preventing catastrophe.
10. Every moment of uncertainty and inconvenience is worth it when you see your friend walk down the aisle.
Tears will be shed.
— Tyler Atwood
Check out more great stories from Brides:
Lovely Lavender Bridesmaid Dresses For Every Season
Your Family and Your Budget: How to Handle Both When They're at Odds
How to Preserve Your Wedding Dress and Accessories