Things Every Bride Thinks Before Her Wedding
15 Things Every Bride Thinks the Night Before Her Wedding
There are so many details that go into planning a wedding, so the night before can be a little odd for a bride. Whether she's feeling frantic or calm and collected, there are a million thoughts running through her mind. Read on for some of the most common prewedding thoughts from Brides.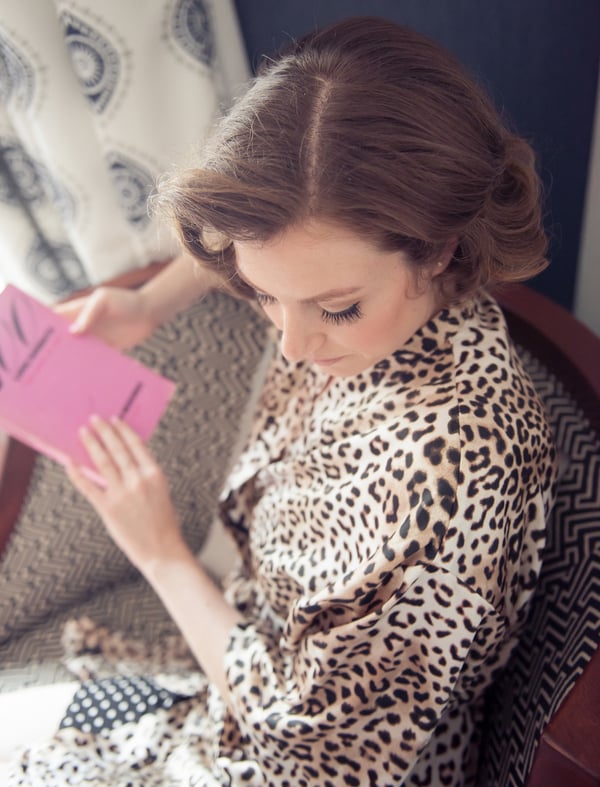 No matter if your wedding-planning philosophy is to keep calm and carry on or to spend every post-work minute perfecting your seating chart, the morning of your wedding is a frenetic and exhilarating time for even the most zen brides. When a bride's mind is racing before her nuptials, here are 15 thoughts to emerge from the mayhem.
"Did I remember to pay the caterer?"
"I hope my fiancé loves my dress as much as I do. What if he doesn't?"
"I wonder what would happen if I tripped walking down the aisle."
"I must not trip walking down the aisle."
"What do I say when the officiant asks me to repeat after him?"
"Where are my vows? What did I write in my vows?"
"Tomorrow is the most important day of my life thus far. I sure hope it lives up to expectations."
"I wonder if my fiancé has a case of cold feet. On second thought, I wonder if I have cold feet."
"I'm making a lifelong commitment for the first time today. And I thought signing the lease on my first car was a big deal."
"Someday, I bet my husband and I will laugh about how nervous we were to walk down the aisle."
"I hope I don't tear up. Did I remember to use waterproof mascara?"
"I can't wait to see the finalized reception space. Is it too early to sneak a peek?"
"Diving into that wedding cake after months of shunning sweets will be heaven."
"I wonder if my fiancé will cry when he first sees me at the end of the aisle."
"I can't believe I get to marry my best friend tomorrow."
— Tyler Atwood
Check out more great stories from Brides: