Things to Remember Before You Go Wedding-Dress Shopping
6 Things to Remember Before You Go Wedding-Dress Shopping
Wedding-dress shopping should be one of the most exciting moments in a bride-to-be's life, but unfortunately, it may not always go as planned. Thankfully, Brides has created a list of six important things to take into account before shopping to ensure that everything runs smoothly.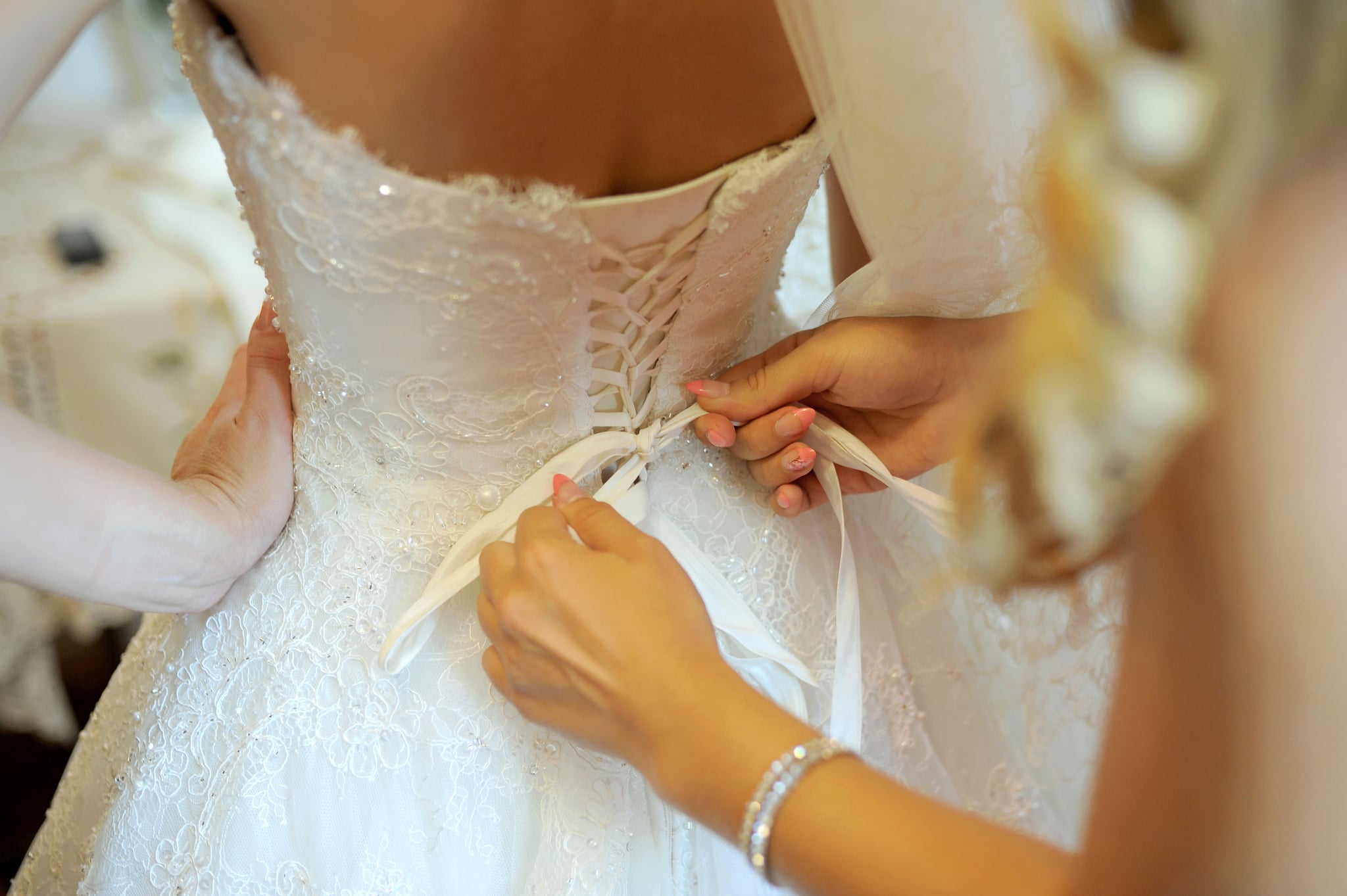 Though wedding dress shopping and fittings have built-in joy due to the circumstances, there are a few things that can make those moments go horribly awry. We chatted with Ashley Steele of Borrowing Magnolia about what brides should remember if they want to have a seamless big-day shopping experience.
1. The time of day you go try on the dress matters.
Remember that slipping on gown after gown at a bridal boutique is akin to a workout! "We recommend dedicating a full day to the search, instead of trying to run over after work or between errands," says Steele. "It's important that you try on your gown in good, bright, light, and also in lighting that is similar to the lighting for your wedding. If you're getting married outside during the day, make sure to check out the dress near a window. If you're getting married in a church with candlelight, try on the dress in dim lighting. An in-home try-on allows you to evaluate the dress in various lighting situations and different times of day."
2. The friends and family you invite to help pick out your wedding gown can make or break the experience.
"Only invite people whose opinion you actually care about and value — don't feel like you need to invite your future sister-in-law if her thoughts on your style aren't very important to you," suggests Steele.
3. Don't forget your undergarments.
You should wear the undergarments that will be similar to those you'll sport on your wedding day, so opting for a strapless bra and thong in a neutral hue will be best. Steele also adds, "Remember that if you are in a boutique, there will likely be a consultant in the changing room with you, so make sure to wear something you feel comfortable with another person seeing."
4. Bridal gowns are sized differently from normal clothing.
This is an important fact to remember, as well as the fact that each designer's sizing differs drastically from one another. "Don't be alarmed if the size of your wedding dress is several sizes bigger than you normally wear," advises Steele.
5. Comfort is important.
Steele recommends thinking through the steps of your wedding day. "Are you planning a cathedral wedding where you'll need to kneel or sit for part of the ceremony? Make sure you practice doing so. Maybe you'll be having a wild reception and are planning on dropping it like it's hot? Practice those signature dance moves to make sure they are possible," she notes.
6. Crying is optional.
"Choosing a wedding dress is a totally different experience for each bride," declares Steele. "Some view it as a very emotional process, while others see it as an expression of their personal style. Regardless, don't let anyone tell you what your experience has to be like!" Translation: Not all brides cry when they find "the one."
- Faith Cummings
Check out more great articles from Brides: