Tinder Sends Couple to Maui
That Tinder Couple Who Got Sent to Maui Actually Ended Up Having a Great Time Together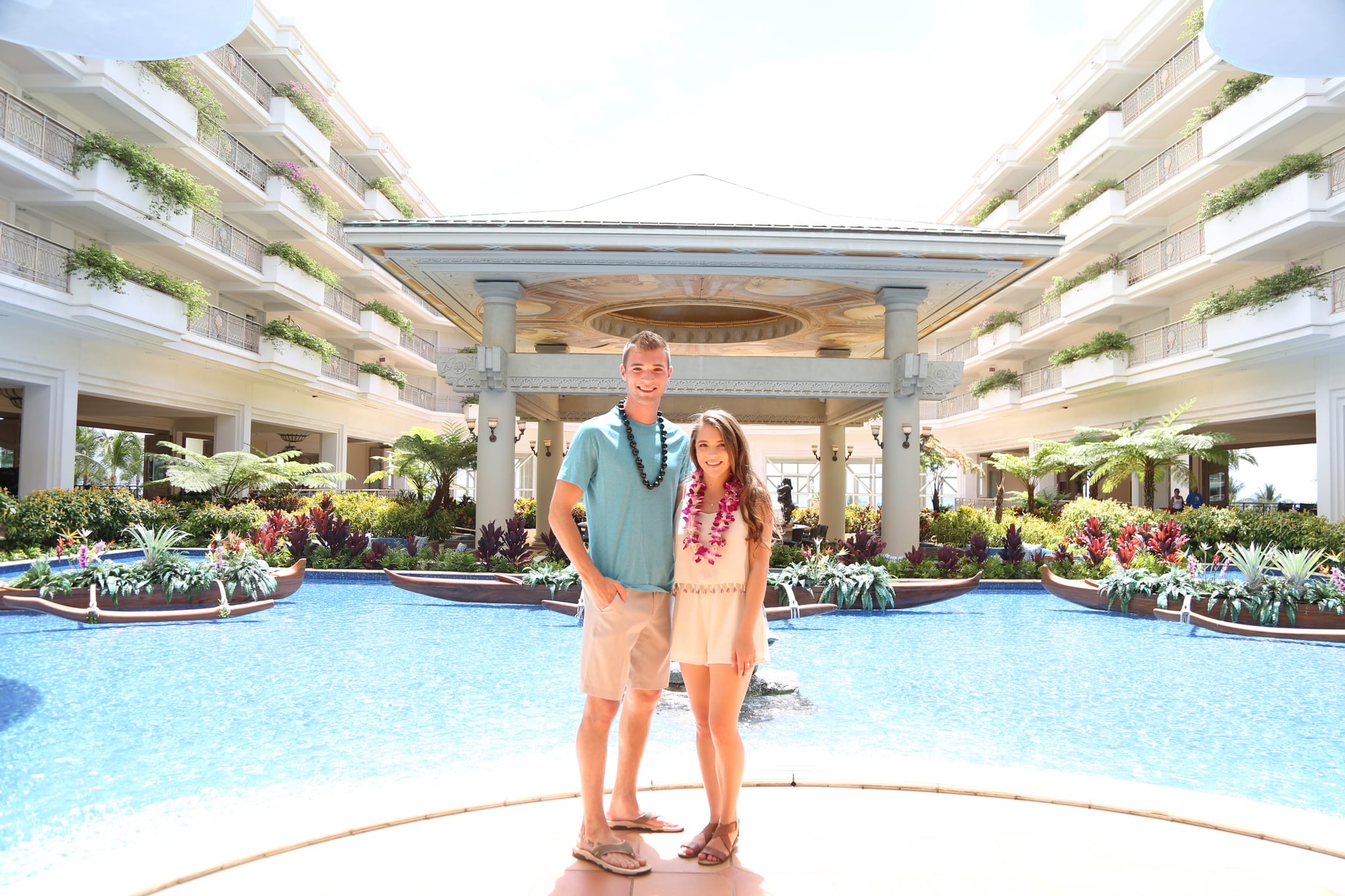 Update: Josh and Michelle finally had their first date in Maui courtesy of Tinder, and it looked like things went really well! The two enjoyed accommodations at the Grand Wailea Resort, an afternoon bike ride, and poolside drinks. Michelle enthusiastically talked about Josh's "incredible energy" on Good Morning America while he raved about her impressive "determination and perseverance."
Though they seemingly hit it off in paradise, we're not totally sure if they're down to continue things back home based on their GMA interview responses. "I know we don't have any concrete plans yet, but I'm sure our paths will cross once we get back there," Michelle said. As for Josh, "With everything going on, it's been kind of hard to talk about the little things, like when we do go back, but I'm pretty sure — she's so much fun, I know once we get back home, we're gonna wanna meet up again."
Whether or not they pursue things on a romantic level, we're definitely hopeful that they'd at least stay friends. Or maybe they'll continue to ignore each other via text as they did for the past three years, who knows?
"We've had the most incredible weekend ever and can't thank Tinder and Grand Wailea enough, and we are excited to get back to Cleveland and continue to learn more about one another," the two provided in a statement.
Original post:
Meeting people on dating apps is fun and all, but when it comes down to actually meeting up with them, it's another story. Twitter users Josh Avsec (@Wes_03) and Michelle Arendas (@mch_rnd) first matched on Tinder in 2014 and have been putting off meeting each other since. Josh recently tweeted a screenshot of their old messages, laughing about how the two have kept up the joke for nearly three years now.
Hahahaha one day I'm going to meet this girl and it's going to be epic. Look at the dates of our tinder texts. pic.twitter.com/DASQK4c5cX

— Josh Avsec (@Wes_03) July 8, 2017
The internet, including Tinder, took notice, and the dating app decided to get involved in the best way.
It's time you got together IRL. You have 24 hrs to decide the city you want to have your first date in and we'll send you there! @mch_rnd https://t.co/7r2JQtcxKC

— Tinder (@Tinder) July 10, 2017
Michelle and Josh mutually agreed on Maui, so guess where they're heading off to?
Aloha! We're sending you to Maui but you can't take two years to pack your bags! 🏖️

— Tinder (@Tinder) July 11, 2017
We only hope that the two hit it off on their first date, but hey, if things get overly awkward, Hawaii isn't a bad place to be stranded.
Good things come to those who wait ⌛️

— Tinder (@Tinder) July 10, 2017
Image Source: Courtesy of Grand Wailea