Virgin America's New Logo
Virgin America Pulled the Breast April Fool's Joke With Its New Logo
In spirit of April Foos' Day, Virgin America set out to pull the ultimate prank by "rebranding" its well-recognized logo into one single image that truly captures the company's values. In the video above, you'll see how Virgin Group founder Richard Branson came to the final logo that basically resembles a pair of breasts. The team decided "to go back to our roots and go deep" for the design and hilariously detailed the thought process behind it all. "When I think about the core of the Virgin America brand, I feel it right in here," said Richard as he pointed to his chest.
To illustrate the essence of what the brand means to Richard, he provided some hilarious sketches of potential logos including a lot of phallic imagery. Employees went "nuts" over his work, saying the logo "hits you where it hurts, where it feels."
And the company didn't stop there. Virgin America even posted an elaborate blog post on its site about the "human-centric design" that goes into the science of how the redesign was conceived. "From a series of eight simple dots that reflected each year we've operated as an airline to long, hard tubes that were meant to convey our upward trajectory as an airline — we explored every angle."
And the final result was groundbreaking.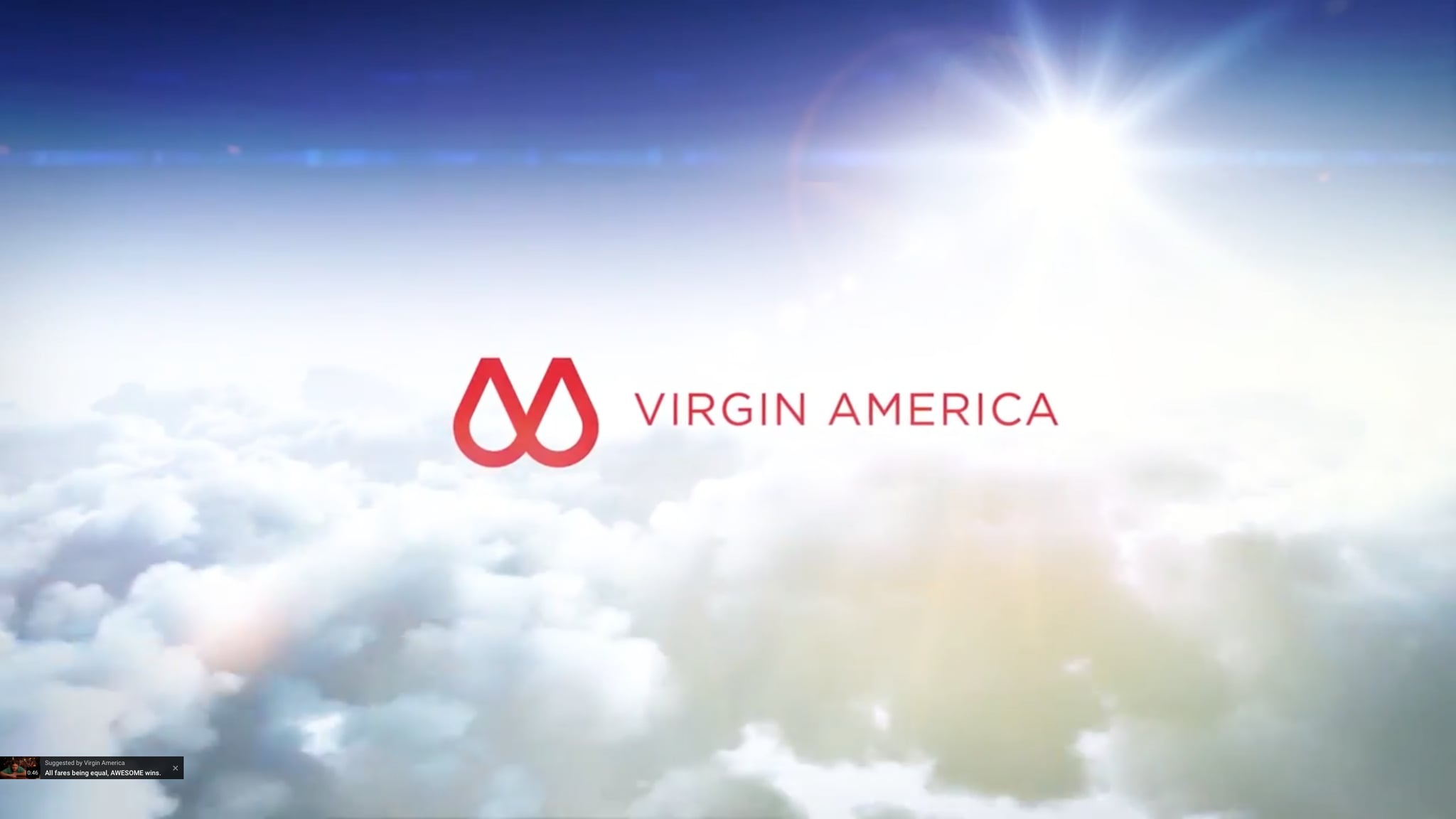 "Ultimately, every stroke of our new logo represents the essence of who we are — and what we mean to people. The combination of sharp angles and sleek, sexy, supple curves are meant to surprise and delight upon repeat views . . ."
Check out the hilarious video in full for yourself — you'll realize quickly into the clip that it's all just a stunt.