What Is Pegging?
Everything You Need to Know About Pegging With a Strap-On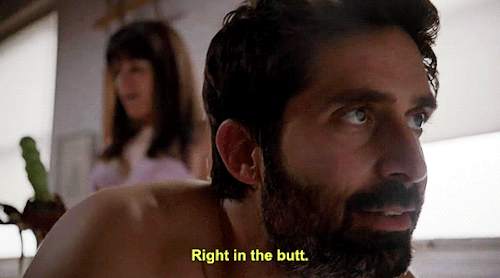 "Right in the butt." If you didn't already know what the term "pegging" meant, Broad City gave fans quite the intro to it. "Pegging" — which means "strap-on sex"— was coined by journalist Dan Savage. This sexual act isn't something everyone's familiar with, so here's a very simple breakdown of the whos, whats, wheres, and — most importantly — whys of pegging.
Who is typically involved?
Pegging is a "women to men" act, meaning a woman performs pegging on a man.
What devices are involved?
A woman wears a strap-on dildo.
How does it work?
Once a man has consented, the woman uses the strap-on dildo to penetrate the man's anus. Lubricant is highly recommended here!
Why do people do it?
For pleasure, of course! Sexologist Dr. Jenn Gunsaullus says that many people enjoy pegging in order to "experiment with the exchange of power, control, vulnerability, and pleasure." Pegging is a way to allow men and women to switch up their roles, to experiment sexually, and to explore their sexual desires in a different way.