White House Interview on Sexual Assault on College Campuses
Obama's Right-Hand Woman Asks Us to Stop Blaming Women For Sexual Assault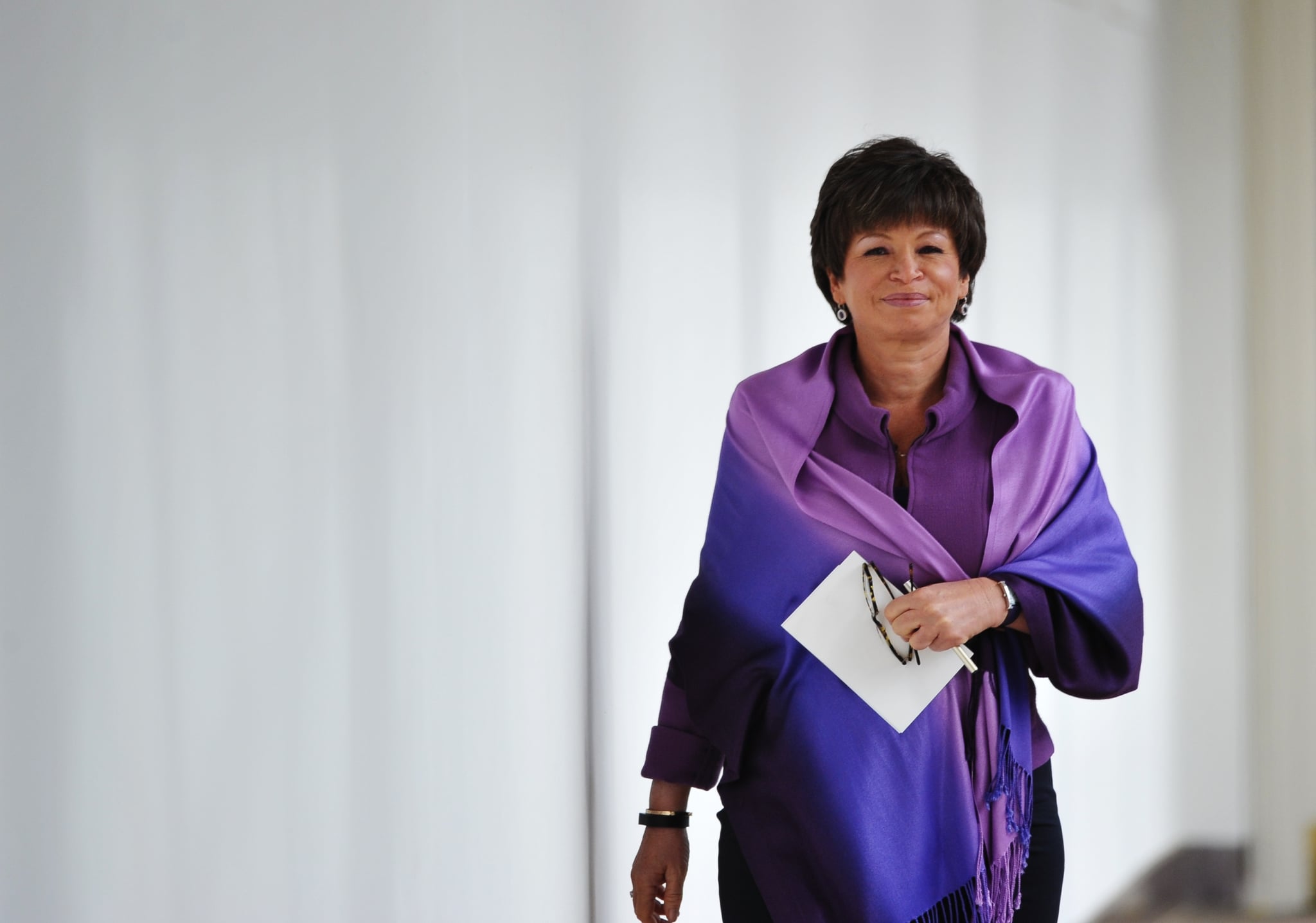 Source: Getty
Maybe it happened on the street outside your favorite bar, in a dorm room, walking home from a late-night library session or at a massive rager. You knew something wasn't right, but you didn't say anything. Or even worse, you were the person at risk, and no one stepped in to help.
When it comes to ending the traumatic cycle of campus sexual assault, President Barack Obama and his administration are pointing the finger at each and every one of us. Their new awareness and action campaign "It's On Us" launched last week, and Obama's Senior Advisor Valerie Jarrett spoke to us from the White House about the initiative.
Now the "It's On Us" campaign widens that focus to all Americans with a goal of creating a true culture shift, and the star power has increased with Jon Hamm, Connie Britton, Kerry Washington, and others lending their voices to the movement.
And this even goes beyond what's wrong and right — we're talking about the fate of our nation. As Valerie confirmed, President Obama often says, "'When women succeed, America succeeds.' Women are graduating from college now at a higher percentage than men. They should be learning and developing and stretching their minds and enjoying this enriched environment of learning so they can go on from there and be the leaders of tomorrow and change the world. We cannot ensure that will happen if we are not protecting their safety."
Bottom line, the government can organize task forces, college campuses can write pages of best practices, and fraternities can host hundreds of meetings, but what will really make a difference is simple. We need to look out for one another. So sign the pledge and show your true school spirit.