Why Do Guys All Send the Same Dating App Pickup Lines?
Why Do Guys All Send the Same Generic Dating App Pickup Lines?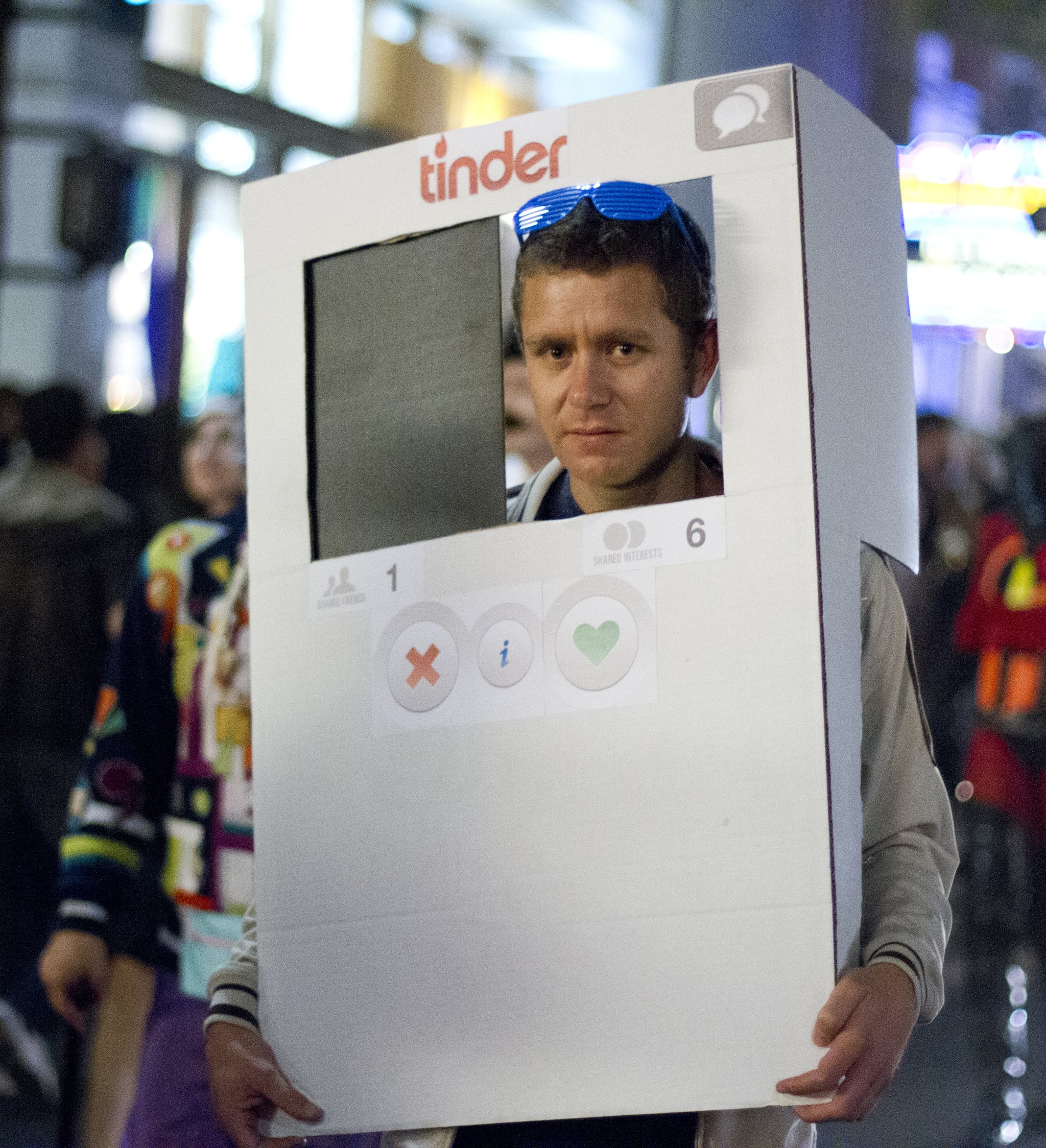 Dating apps were once an encouraging prospect. The idea of having access to hundreds and thousands of available singles at your fingertips had very few negatives . . . until it did. Over time, this exciting and adolescent idea of dating apps as an encouraging dating avenue grew less and less genuine, as women grew notably desensitized to men's collective nonsense.
Thanks to popular social media accounts and websites like Tinder Nightmares (that even has a book now), audiences were able to witness the unprovoked harassment and general douchebaggery women encounter when matching with somebody they thought could be a potential partner. These guys would open with terrible (and sometimes straight-up offensive) pickup lines, and when she chose not to reply, a woman would find herself susceptible to more harassment.
Despite pickup lines proving notoriously unsuccessful on dating apps, dudes are showing no signs of ceasing with their googled scripts. Why? Because a good amount of us totally think we can get away with pickup lines, usually because we're blindly confident. Now, whether the confidence is permitted is another question entirely and is ultimately decided when you choose whether or not to respond.
Another reason I've found men open with pickup lines is because they aren't investing much into the app in the first place, and there are very few things that take less effort than copying and pasting the same message to limitless women.
Besides, let's face it: dating apps have quickly become the lowest form of dating, due in part to their built-in capabilities that scream low investment (write a short bio, post a few pictures, swipe while on toilet — boom, done) as well as the collective belief that dating apps are rarely successful when you consider the dozens of matches you make that lead to nothing on any given day.
All it takes is one response to validate our minimal effort. Because, believe it or not, some women do fall for it, and when they do, they continue to encourage us to reach for this "lowest-hanging fruit" opposed to a woman who will take more effort to win over and challenge us.
This laziness is itself an ill-fated cycle; most women don't reply to these unimaginative messages, which then makes men even less motivated to write longer or more thoughtful dialogue. It's often about quantity over quality.
According to the experts, most men on dating apps apply a certain strategy that UK dating coach James Preece has notably coined the "scatter gun" approach, which suggests that, if we contact a large quantity of women using the same message in a short time window, that at least a couple of ladies are bound to reply.
That being said, however, if you do see someone has taken the time to write an interesting profile — the rarest of unicorns, if you will — then they are likely serious about dating. Let's not forget that a dating app's primary purpose is to find yourself a date, so when somebody puts more effort into their profile, they are likelier hunting for an honest relationship than they are for a one-night stand.
The same effort can be applied postmatch. If he's willing to take the time to get to know you (by actually speaking on the phone and establishing a date to meet), he's obviously a more likely candidate for commitment.
Are dating apps a lost cause for those seeking commitment? According to Preece, roughly 40 percent of men use apps to meet people for the right reasons, but he admits the majority are looking for an ego boost or quick hookup. His estimate matches a recent survey I created to determine what men are looking for on dating apps. Most men cited their reasons were primarily for sex, though there was an encouraging amount of men who wanted to date and find love. Others merely cited boredom and, sadly, loneliness.
So there is hope. I myself found love on a dating app, and we're getting married later this year. Want to know how the conversation started between us? She initiated it. At that point (I had been on the app for over a year), I'd resolved that no matter how hard I tried to communicate with the women I matched with, I'd never get a response. Or if I did, communication would die out in a few days. And let me tell you: I was looking for commitment!
So maybe the answer to all of this is: don't let him be an ass. Message him before he can disappoint you. I'm kidding, of course, I am just trying to bring out the good in a bad situation. And this one is bad. I feel for you ladies, I really do.
Unfortunately, there really aren't many options out there aside from dating apps and sites. So my advice to you is: make the first move. Grab Tinder (Bumble, whatever) by the nonexistent horns and make it your b*tch. When my fiancée pursued me, I found it incredibly hot to be chased. It was different. A welcomed change. In fact, research found that 95 percent of single men are "pleased" when you ask for his number first. This research also found out that we like if you initiate: the first phone call (93 percent), a kiss (95 percent), and sex (93 percent). So disagree with me all you like, but it's kind of tough to fight science.