Arie Luyendyk Jr. Dishes on His Bachelorette Fans and Finding Love on the Racetrack
Ah yes, who could ever forget Arie Luyendyk Jr. (AKA the "kissing bandit") from season eight of The Bachelorette? Arie may be known as the runner-up on the show with some damn good kissing skills, but he's also made a name for himself on the racetrack. The race car driver is giving out tire safety tips with Cooper Tire right in time for Tire Safety Week. Follow all his tips in his video if you can concentrate on tire safety instead of his adorable face. Anyways, once we asked him about all that safety business, we got down to the good stuff: who he's dating and what he thinks about the new season of The Bachelorette. Find out what he has to say!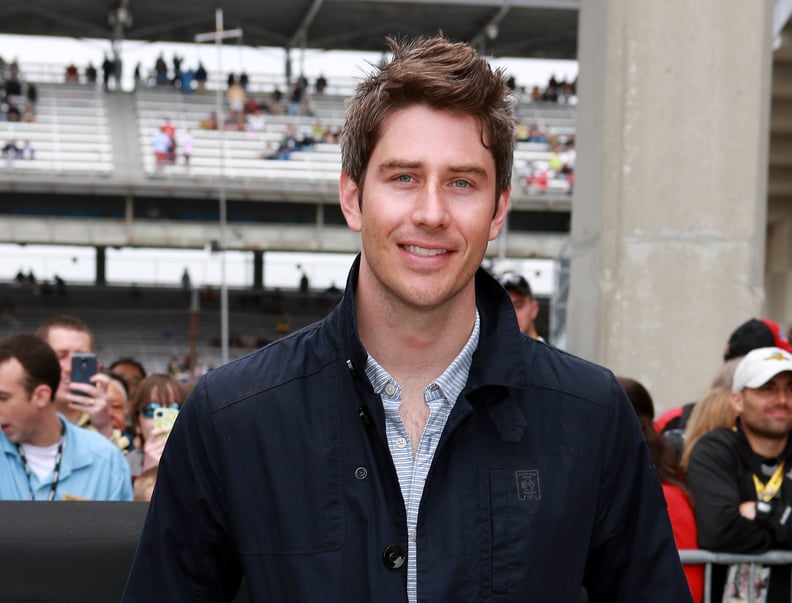 POPSUGAR: If you were asked to be the Bachelor with another guy in the same way Kaitlyn and Brit were on The Bachelorette, would you have done it?
Arie Luyendyk Jr: Yeah, I think so. I think competition is healthy. I kind of I deal with that on a daily basis while I'm racing, for sure, so that is something I am sort of used to.
PS: Have you ever had any crazy Bachelorette fan encounters?
ALJ: I do have a lot of fans that come to the racetrack. I think that the cool thing is that since being on the show people can follow my career and my partners and see what I am up to. It's fun because they know what races I'm at, and it has brought a lot of new fans into racing, which, you know, I enjoy just because sharing my passion is what I love to do with everybody.
PS: Is there anything that might surprise people about life at the Bachelorette mansion from your time staying there?
ALJ: I think you have to understand, like, it's a completely secluded world. It really takes you out of your element, you know, you don't have a cell phone, you can't really contact your friends so you really are sort of immersed in the Bachelor/Bachelorette world when you're in it.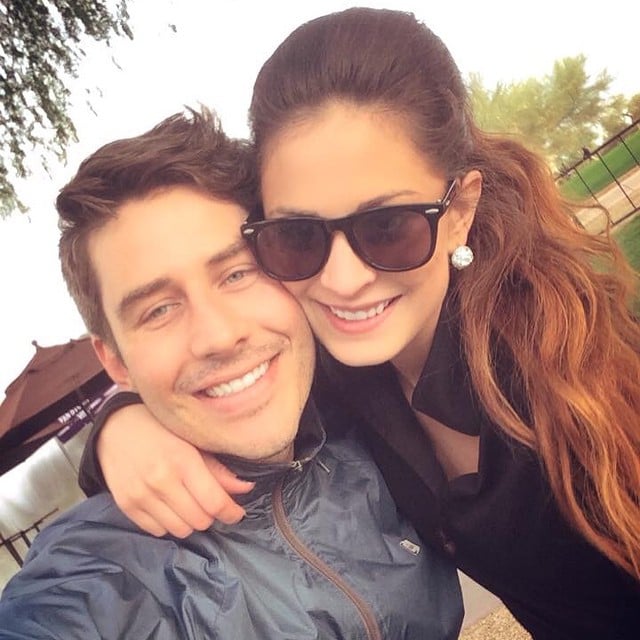 PS: Can you tell me how you met your girlfriend, Jenna Jones?
ALJ: We actually met at the racetrack, just because that's basically where I live. She was in PR for another driver. We met and kept in touch. She actually works in sports radio and lives in Phoenix. So, yeah, we just hit it off, and now we live together, so there's that!
PS: What does a typical date night look like for you guys?
ALJ: Oh man, I don't know, like watching Netflix . . . I would love to tell you something crazy exciting. But, you know, we love to go on trips together, which is a lot of fun. We do enjoy driving down to California a lot; we love to be on the road and on the move.
PS: Do you have any love or relationship advice for our readers?
ALJ: I don't know, I mean I could just say all the cliché ones like "follow your heart" and "be honest." I think the biggest thing is to check your tires and have fun on the road! Can't have fun unless you're safe!
PS: Will you be watching The Bachelorette this season?
ALJ: I got addicted after watching that season preview; I am hooked! I want to know how that all went down, and I am interested. I think it's Shawn if I had to guess.