8 Shocking Sex Scandals on The Bachelor and Bachelorette
Since The Bachelor's inception nearly 14 years ago — Monday's the 20th season premiere of the reality TV dating show, and we recently finished season 11 of spinoff The Bachelorette — it's really the overnight-date episode that's the pinnacle of sexual awkwardness. Everyone knows the drill, and yet the bachelor/ette still has to read aloud the fantasy suite date card asking if the contestant wants to forgo their individual room to spend the night with him or her. Now, they never outright say what the real purpose of the date is — to have sex — instead, they usually make a point to explain that they just want "more time to get to know each other" privately. So who's to say what really happens . . .
We have looked into the history of the sexiest episodes of The Bachelor franchise to get behind the curtain (or, rather, under the sheets) of the fantasy dates on the show. Find out who had the most embarrassing overnight, who turned them all down, and more now!
01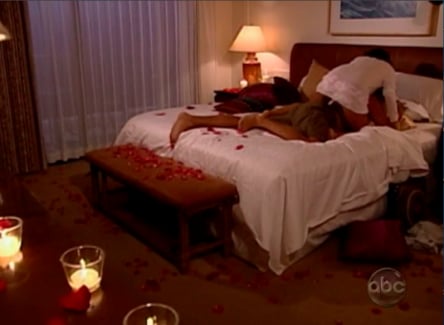 The Bachelorette, Jillian Harris
Jillian may have picked Ed in the end, but their fantasy date didn't quite go as planned — and gave Ed an unfortunate nickname of E.D. After lathering each other up with oil in bed, Ed couldn't seal the deal. He said, "I was very nervous, and it didn't just happen. I couldn't show her I really truly was in love with her." Yikes!
02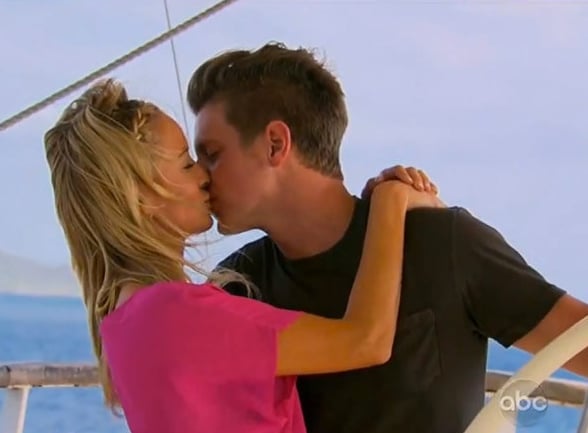 The Bachelorette, Emily Maynard
Emily made a point throughout her season that she wanted to set a good example for her daughter by not doing anything scandalous. So she had one of the most chaste fantasy suite episodes ever by turning down all of the guys, although technically Mormon Jef Holm turned her down first, saying, "There's a time and a place for everything. And right now, it's time for us to bridle these passions."
03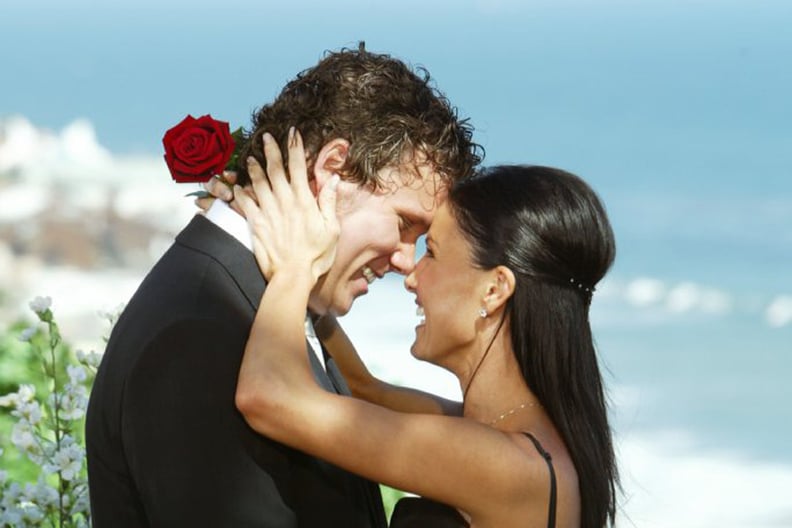 The Bachelor, Bob Guiney
Bob has been the only really "goofy" bachelor of the franchise, so it was surprising to find out that he seemed to hit the hay with the most ladies during his stint as season four bachelor.
On the 20/20 special Inside the Bachelor: Stories Behind the Rose, Bachelor creator Mike Fleiss said, "The average guy will end up having sex with three women during the course of the show," adding that Bob slept with "five and a half women."
04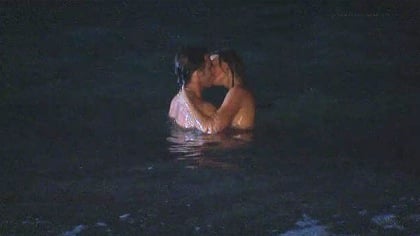 The Bachelor, Ben Flajnik
We'd assume Ben and Courtney Robertson (the villain whom he ended up picking in the end) did sleep together in the fantasy suite. Especially since they'd already been pretty intimate when they secretly went skinny dipping in the ocean. Courtney revealed all that and more in her recent tell-all book:
"To answer your question, yes. Ben and I did have sex in the ocean. On-camera. It was immediate but it was only for about twenty seconds and, um, it was just the tip."
05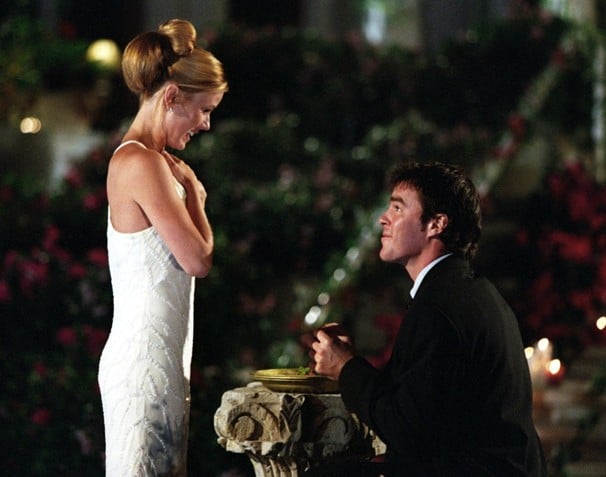 The Bachelorette, Trista Sutter
Trista, the very first bachelorette, was also tame with her fantasy suite date. Future-husband Ryan Sutter won her over not with sexy moves, but with a heartfelt poem he wrote. During Ben's season, Trista even tweeted: "Fantasy Suite isn't all about sexual fantasies as it may imply. In my mind, it was more about getting 1 on 1 time without cameras. Sooo impt!"
06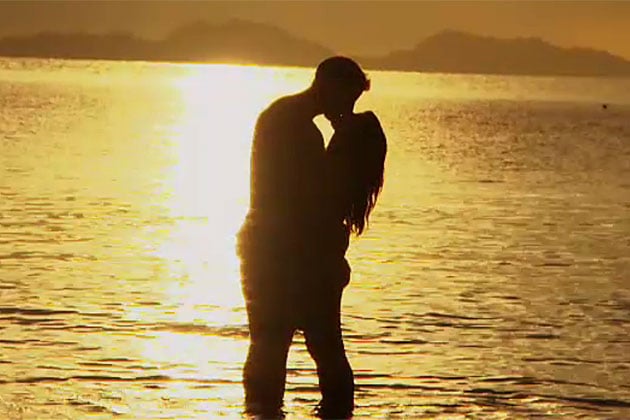 The Bachelor, Sean Lowe
Sean has been open about being a born-again virgin, and on the overnight-date speculation, he told People: "It's annoying and tiring. I don't like dealing with those headlines and that gossip because frankly it's none of their business. And two, out of all things you can focus on, there's so much more to talk about."
All three girls made it very clear to Sean that they are ladies and the only reason they would accept Chris Harrison's proposition would be to spend more quality time "talking" without the cameras rolling. And so AshLee, Lindsay, and Catherine accepted the fantasy suite dates on this hanky-panky-free condition.
07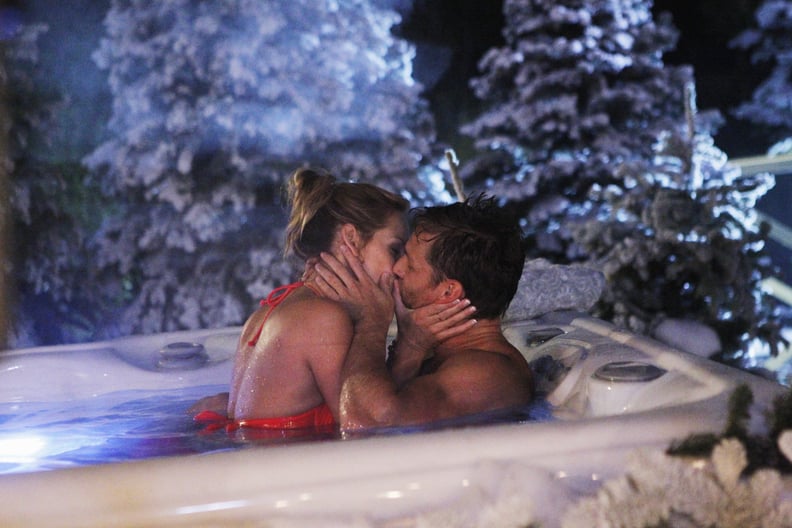 The Bachelor, Juan Pablo Galavis
08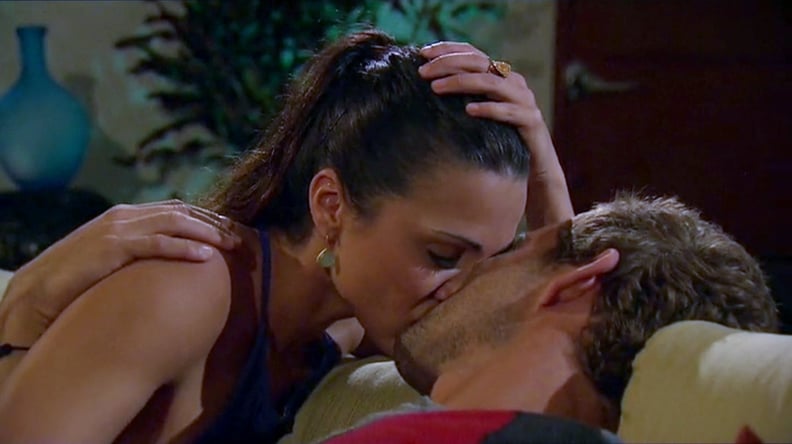 The Bachelorette, Andi Dorfman
During the After the Final Rose special following Andi Dorfman's Bachelorette finale, brokenhearted Nick Viall had us all stunned when he spilled the beans on what went down during their fantasy suite. "If you weren't in love with me, I'm just not sure why you made love with me," he said. To which Andi was quick to counter with "First of all, I think that's below the belt, that's something that should be private and kept private."