5 Shows That Prove You Love Urban Fantasy — and What to Read After Watching
If you usually offer up a hard pass when a friend recommends a fantasy book (swords, sorcery, what!?) but could totally binge any show on The CW, I've got news for you . . . you're already an fantasy fan and you didn't even know it! There's a subgenre of fantasy books that will hit your "not too much fantasy" sweet spot: urban fantasy.
Urban fantasy brings in the real world alongside the supernatural vibes. We're talking modern settings — usually in cities — where people deal with more crime and mystery elements. The books are always fast-paced, and tons of your favorite TV shows are based on them. Yes, really!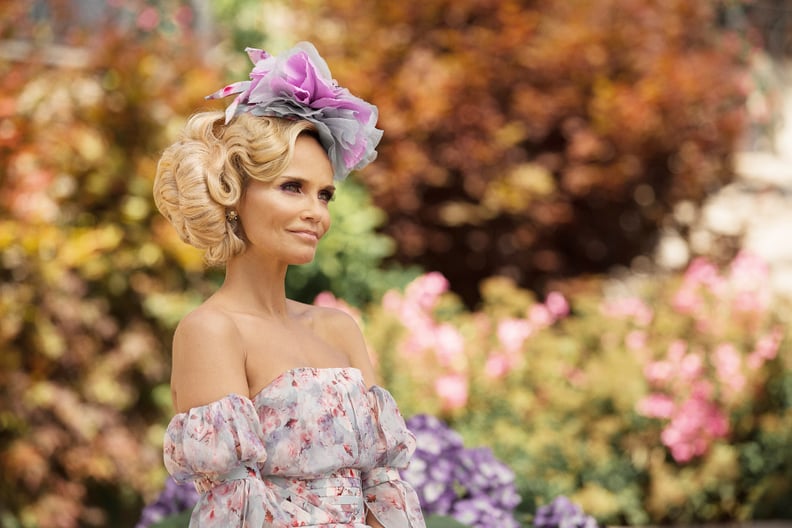 American Gods
Neil Gaiman's novel American Gods is urban fantasy through and through. The television adaptation hasn't gotten to the really meaty stuff yet in Shadow Moon's journey as he finds himself a part of a war between the old gods (Odin, Anansi, etc.) and the new gods (Media, Technology, etc.), but the novel sets America as a character in the book, which is a quintessential feature of urban fantasy. The setting matters.
What to read if you're loving American Gods: Read the book! You'll still love season two if you've already read the book. Promise.
Supernatural
Supernatural isn't based on books. At least, not in real life. Sometimes the show gets a little meta, but the books mentioned in the series? Those would have been urban fantasy. Sam and Dean are old-school urban fantasy heroes. They have their own problems — hi, Dad, hell, constant loss of lady friends, hell again — but are on a bigger mission to save the world.
What to read if you still can't quit the Winchester brothers: Start with either Jim Butcher's Storm Front, the first in his Dresden Files series, or if you want something that has a little more sexy-sexy to it, pick up Jeaniene Frost's The Beautiful Ashes.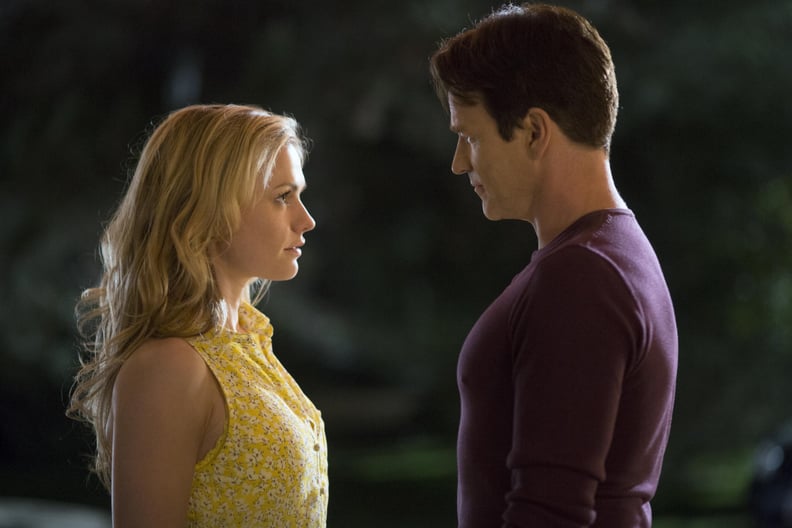 True Blood
If you obsessed over the vampires and werewolves drama set in rural Louisiana, you were watching urban fantasy. True Blood's source material was the wildly popular Southern Vampire Mysteries/Sookie Stackhouse books by Charlaine Harris.
What to read if you still miss True Blood: If you loved the show, the books are absolutely ones to read. The plot diverges from the show and keeps its focus on heroine Sookie Stackhouse. (Don't worry, there's still lots of Eric, Alcide, and Bill.) Start with Dead Until Dark.
Already gotten your fill of Bon Temps and need something fresh? I've got you! Pick up Borrowed Souls by Chelsea Mueller. Gem City isn't quite what it seems, and heroine Callie Delgado is sorting through what's real, what makes her special, and why she's attracted to the mysterious hot dude she's now working with. Basically, Callie and Sookie would toss back a couple pints at Merlotte's in a heartbeat.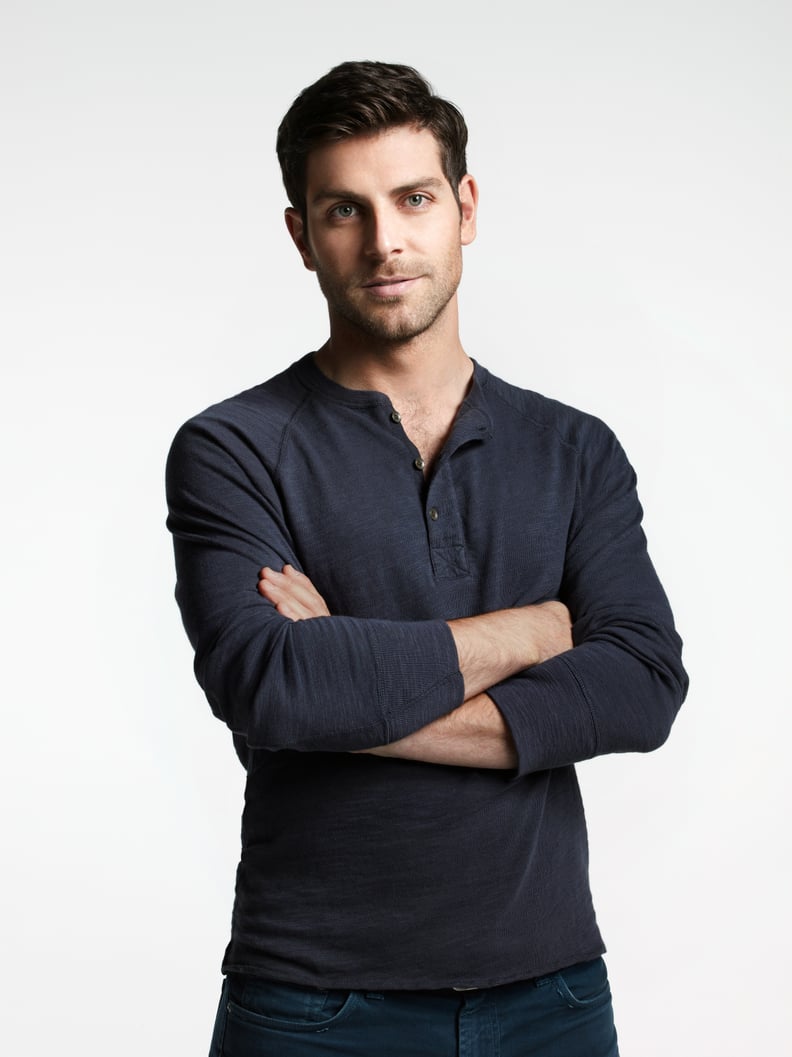 Grimm
What happens when the cops have to deal with supernatural baddies? What if the cops are supernatural creatures themselves? It makes for really great fiction, that's what.
If you liked seeing Nick figure out the supernatural world while solving crimes, you like urban fantasy. Like whoa. If you liked the whole supporting cast like Rosalie and Monroe and Trouble? Oh, are there so many books you should read.
What to read to fill the Grimm void: In Kim Harrison's The Hollows series, heroine (and witch) Rachel Morgan goes from working for the police investigating issues with the vampires, shifters, faeries, and every other supernatural creature to running a PI firm with a vampire best friend Ivy and getting a lot of help from a creatively foul-mouthed pixie who lives in her backyard. Don't panic about keeping up with all the supernatural creatures — they'll be old friends before you know it. If you like the balance of humor and dark crimes found in Grimm, The Hollows is up your alley. There are 14 books in this series, so start with Dead Witch Walking.
Too daunting? Try Ben Aaronovitch's Midnight Riot instead.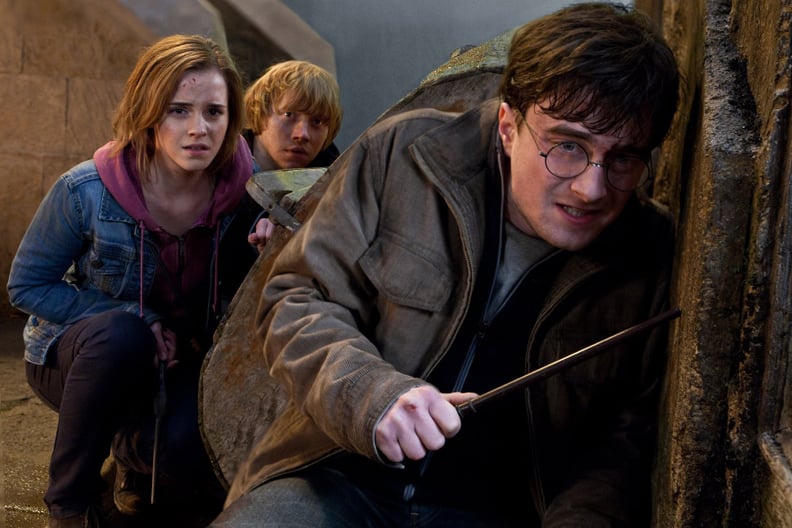 Harry Potter
Yep. We're going there. You've taken that quiz to sort you into your House. You love the magic world hidden just beyond the Muggle one. (Don't worry, the first time we saw Harry Potter in the Amazon category for urban fantasy, we did a double take, too, but it's legit.) In urban fantasy, we call that a "closed" world. It's modern, but only some people get to know about what's happening behind the scenes. If you loved Harry Potter, we'll assume you've already read the books.
Want grown-up Harry Potter? Try The Magicians by Lev Grossman.
If you liked the idea of the Wizarding world being hidden from the Muggles, your options are vast. Grown-ups should totally dive into: Darkfever. Karen Marie Moning's Fever series, which begins with Darkfever, is all about what lurks in the corners, the fae we can't see, and learning how to fight them to save the world. Heroine Mac is also very focused on finding the person who killed her sister. So it brings the mystery element in with precision. Note: don't read this one with your kids.
Chelsea Mueller's Borrowed Souls was just released and it's a gritty urban fantasy that promises magic, mayhem, and a hot dude who rides a motorcycle. (You're welcome.) She also was once paid to document every time Alexander Skarsgard was naked on True Blood. As such, she clearly has little shame about indulging in the good stuff.