A "Boyfriend Pillow" Exists, and It Has a Built-In Arm That Snuggles You While You Sleep
As POPSUGAR editors, we independently select and write about stuff we love and think you'll like too. If you buy a product we have recommended, we may receive affiliate commission, which in turn supports our work.
Hello there, reader. On today's episode of "Random yet Hilarious Sh*t You Can Buy on Amazon," I'm delighted to tell you about the so-called Boyfriend Pillow. It's basically a fluff-filled version of a man's torso (well, half of a man's torso, to be more anatomically correct), complete with a sizable arm that's always poised and ready to silently comfort you. The Boyfriend Pillow doesn't nag you about why you didn't text him back, ambush you with middle-of-the-night toots, keep you up with loud snores, or hog all of the sheets. It just puts its foamy arm around you like a gentleman, cocooning you in its supportive grasp and providing a plush resting place for your head.
For whatever unknown reason, this hysterical pillow comes wearing a button-down shirt, and there's a variety of colors to choose from on Amazon, ranging from grey and black to lilac and blush pink. Whether you're single as a Pringle and looking for someone — or something — to keep you company in bed at night, or you're hunting for a gag gift for one of your pals, the Boyfriend Pillow is sure to deliver. Ahead, see and shop the various iterations of the fluffy and oh-so-reliable cuddle buddy.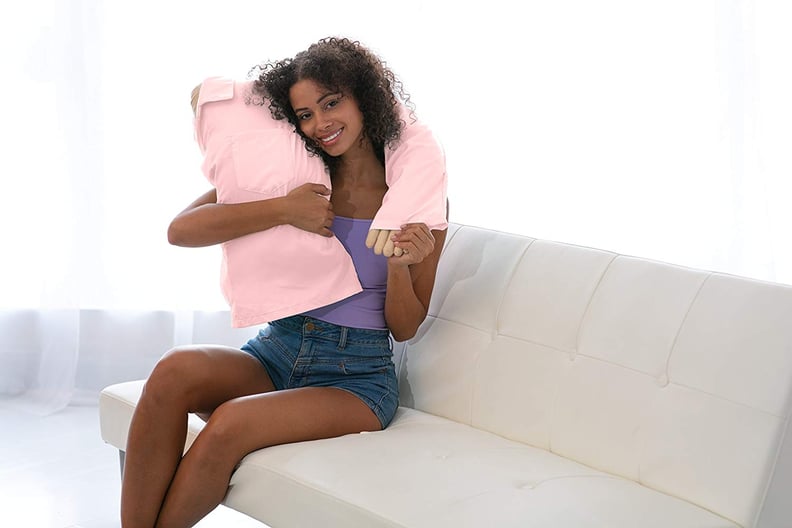 World, Meet the "Boyfriend Pillow"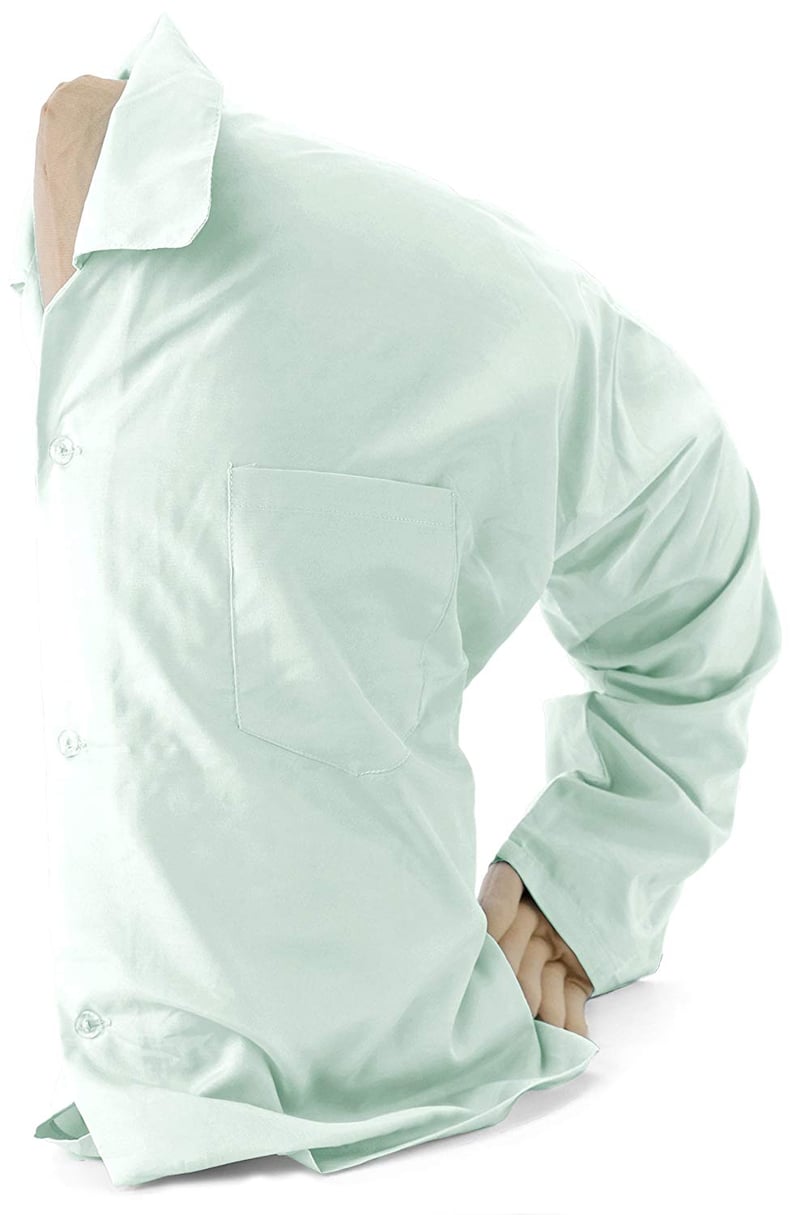 Its Arm Is Always Bent and Ready to Embrace You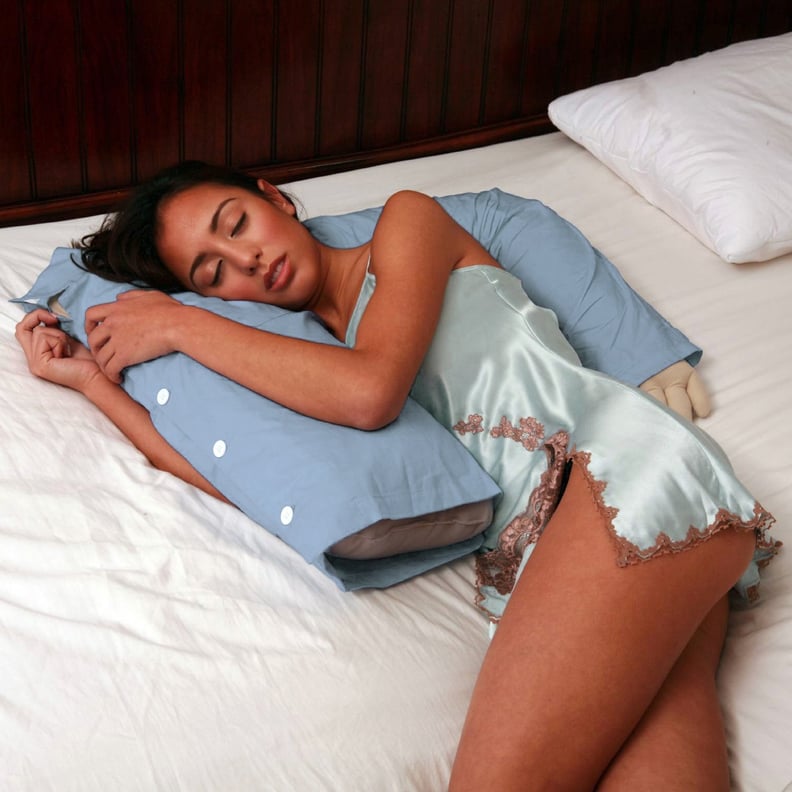 Its the Ideal Bedtime Snuggle Buddy
Scratch That — It Doesn't Even Have to Be Bedtime to Hang With Your "Boyfriend Pillow"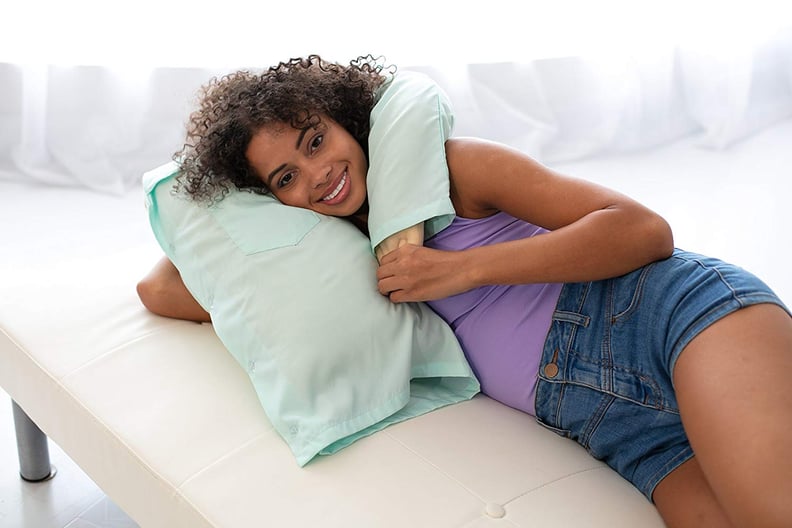 The Armpit Area Offers the Perfect Crevice For Comfortably Resting Your Head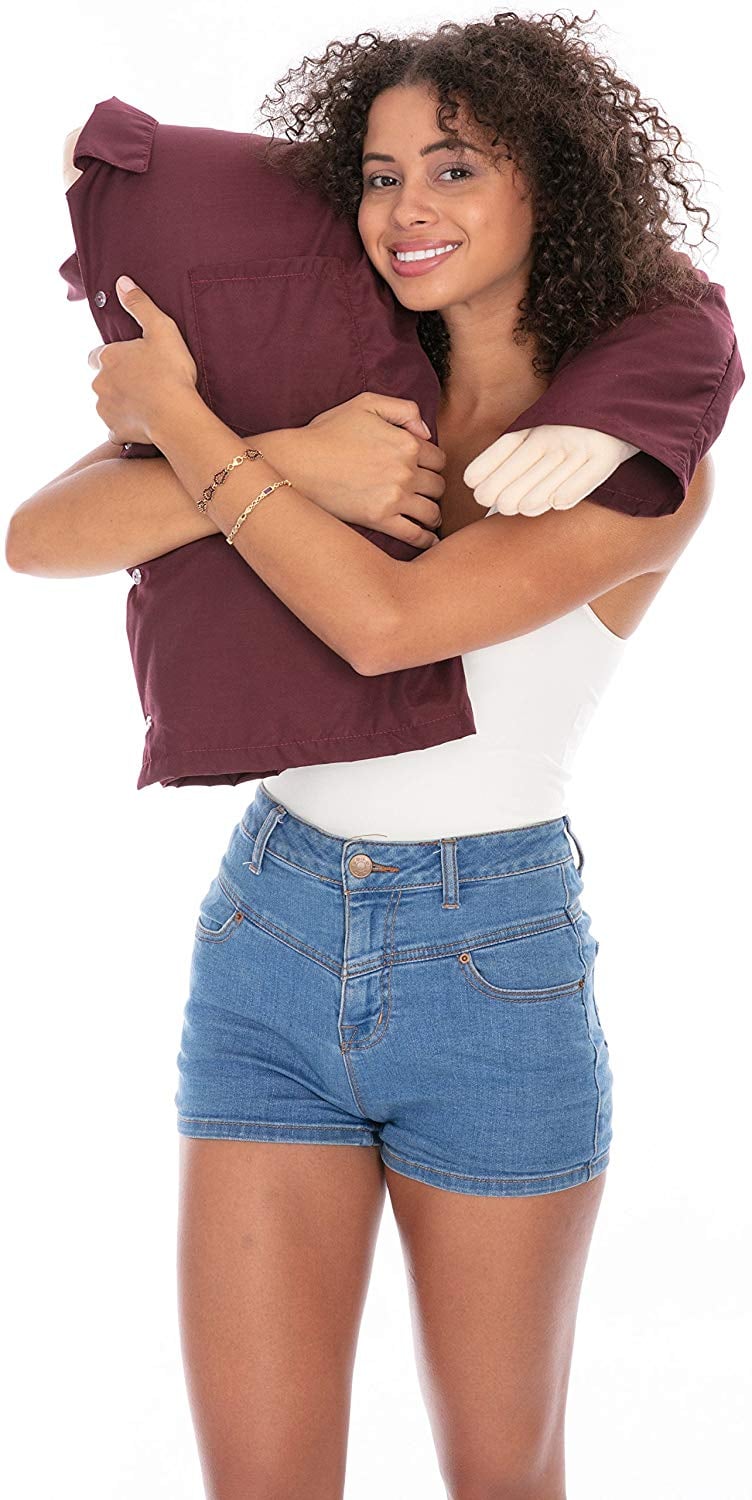 You Can Purchase It in This Lovely Maroon Hue, If You're in the Mood For Fall Colors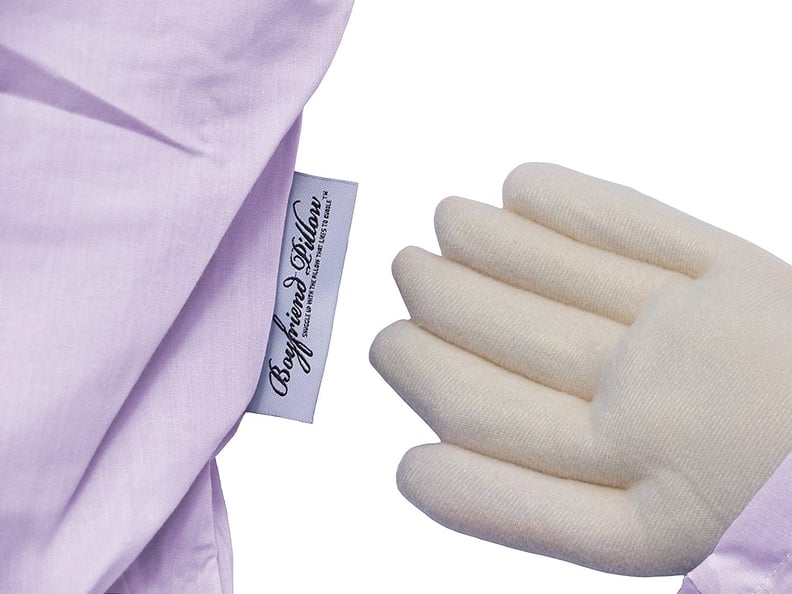 We'll Just Disregard the Fact That Its Hands Aren't That Realistic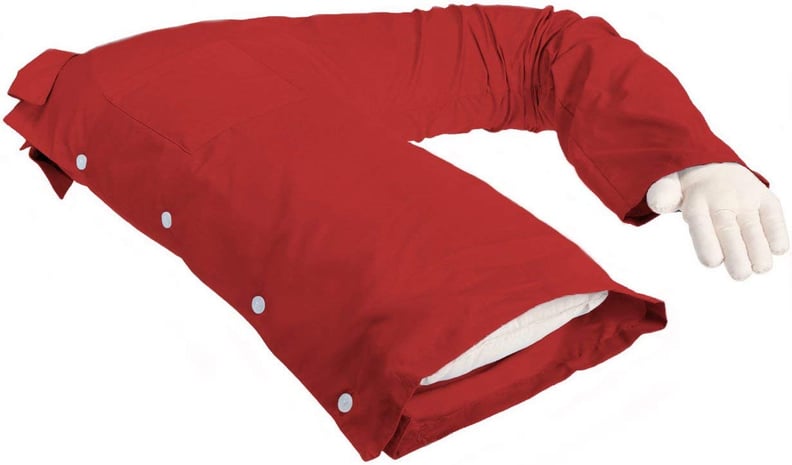 So Long, Lonely Netflix Binge-Watching Sessions!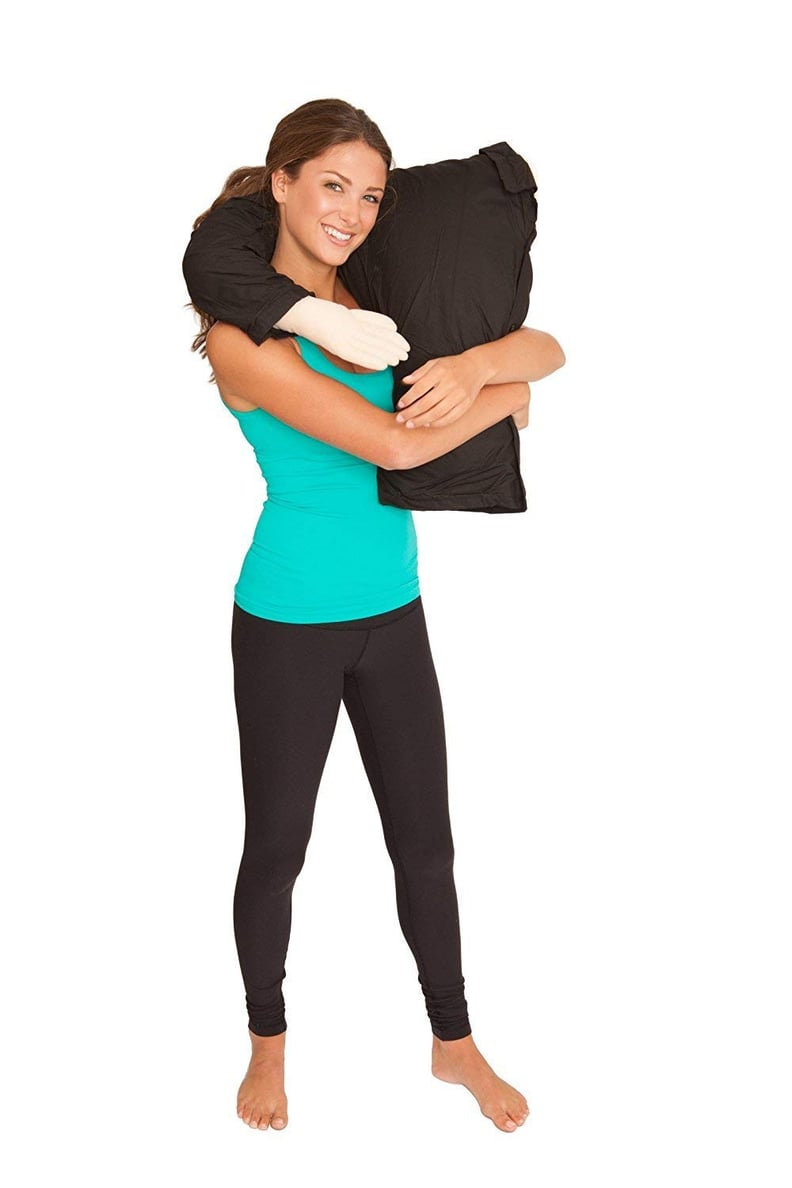 *Adds "Boyfriend Pillow" to Amazon Shopping Cart*