This Mom Isn't Letting Her Age Stop Her From Rocking Amazing Cosplays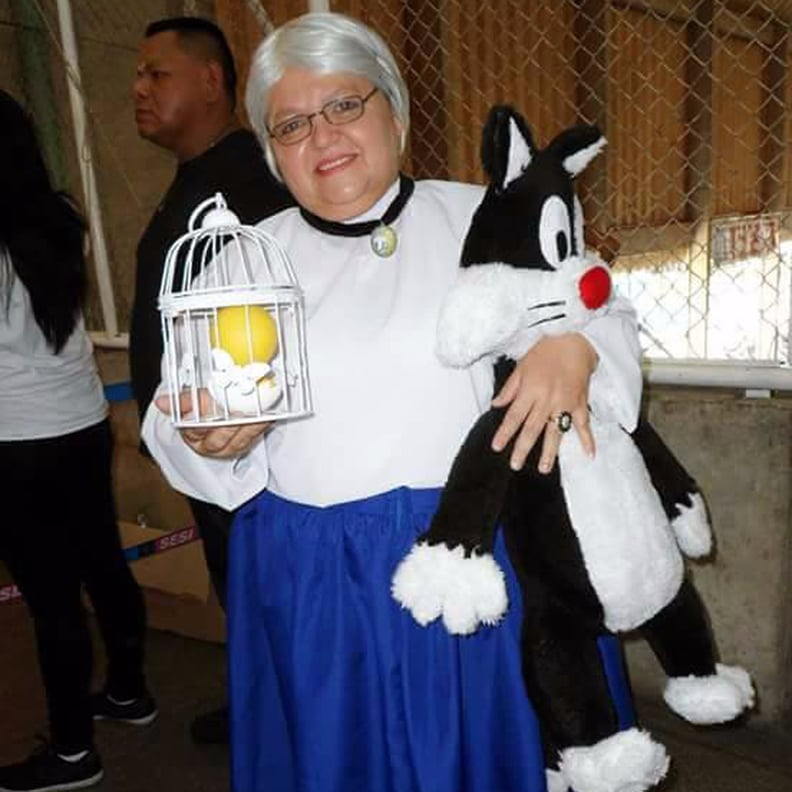 Solange is a 50-year-old Brazilian mom, and she has some of the most creative Disney cosplay costumes we've seen in a while. The adorable woman, who documents her costumes on her Facebook page Tia Sol (which translates to "Aunty Sun"), accompanied her daughter at cosplay events up until three years ago, when she decided it was time to get in on the action.
"A friend said that I wouldn't have the guts, I chose a character and had the costume made without saying another word," she told BuzzFeed News about the bet that launched her newfound passion. "It was Tweety Bird's granny. When it was ready, I took a photo, and posted it on my Facebook. I didn't know that I wouldn't be able to stop myself from going to the events."
Transforming into sweet characters like Gramma Tala from Moana and evil characters like Ursula from The Little Mermaid shows how truly skilled Solange is. She buys separate pieces online and puts the costumes together herself.
"I never thought that I would be well received among young people, I've made a lot of friends during all of this," she said (cue the awwww). "I can launch myself into the world of make-believe, where anything goes."
Solange hopes that her popular social media page will teach fans to "love, have fun, and enjoy life because we don't know when we'll be leaving it behind. When the time comes, I can tell you that I've done everything that I've wanted to."
In a world where "anything goes," Solange is truly skilled. Read on to see her transform into characters.
Muriel From Courage the Cowardly Dog
Sophie Hatter From Howl's Moving Castle
Ursula From The Little Mermaid