Future Brides, These 13 Gorgeous Wedding Robes Are Under $50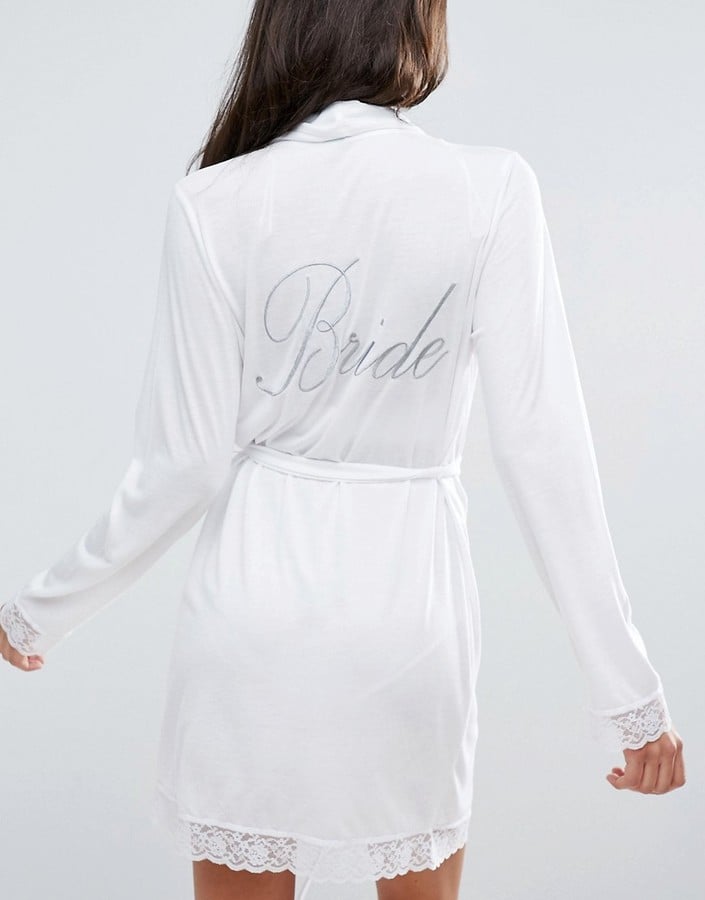 Every editorial product is independently selected by our editors. If you buy something through our links, we may earn commission.
When you're getting ready for your wedding, you want to wear something comfortable yet photogenic. That's why a pretty robe is an excellent option. You don't have to worry about ruining your hair and makeup by sliding something over your head. Plus, it will be a memento for years to come. You can even get matching ones for your bridesmaids if you want. Check out our favorite bridal robes for under $50 — yes, we found affordable options, so you don't even have to splurge!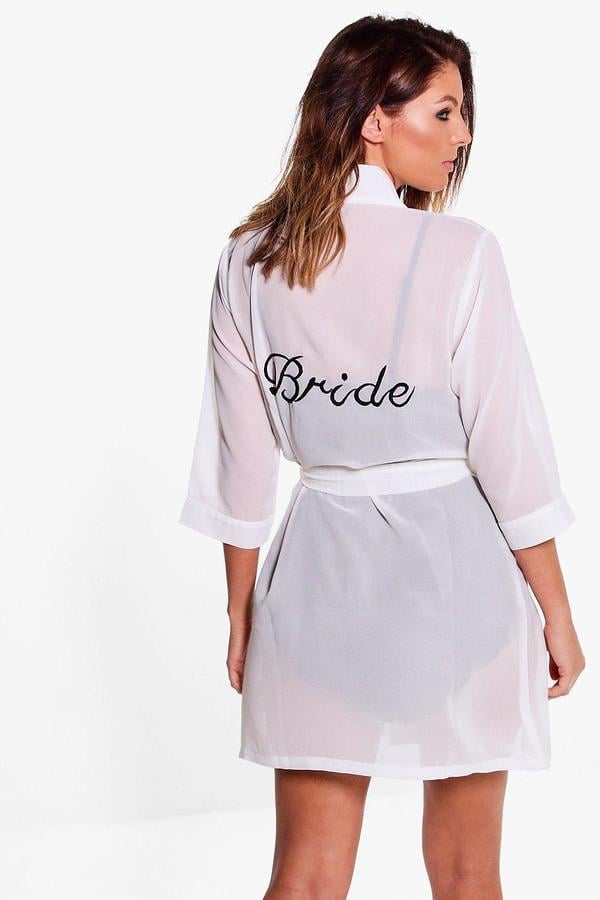 Boohoo Charlotte Sheer Embroidered Bride Robe
Wear a pretty negligee or tank dress under this sheer robe ($20).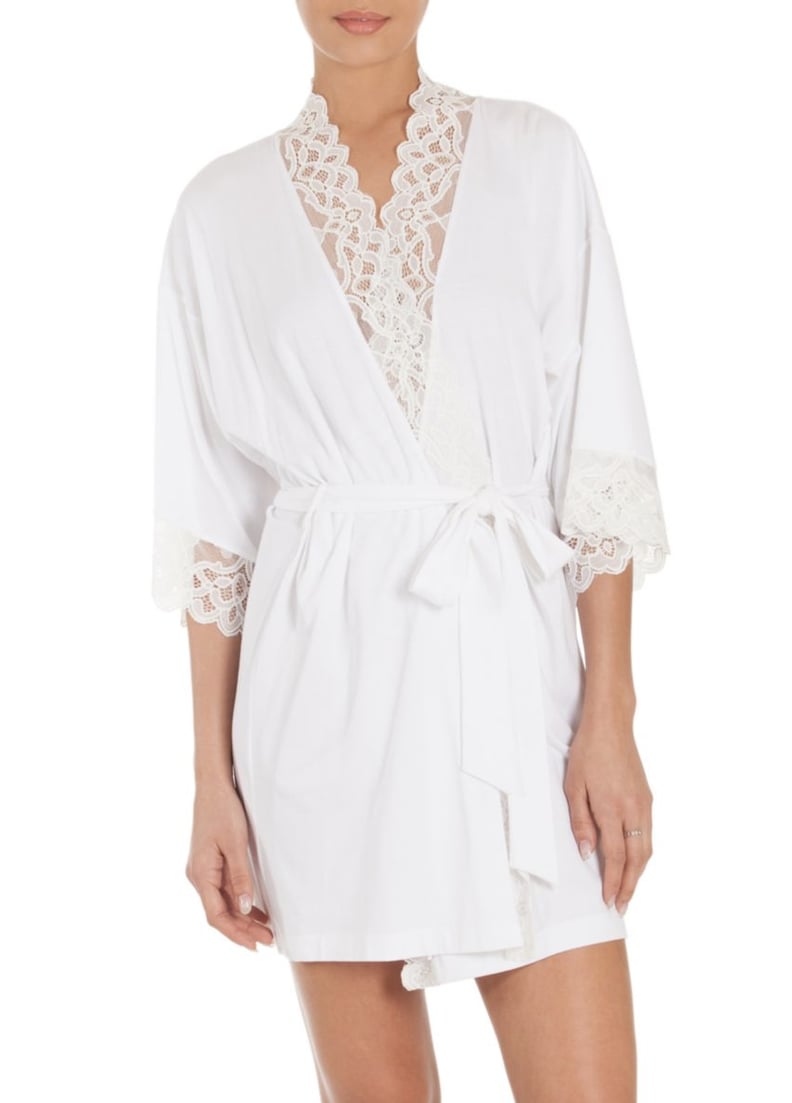 In Bloom Open-Front Cotton-Blend Bathrobe
The lace details on this cotton-blend robe ($41, originally $68) are so delicate and elegant.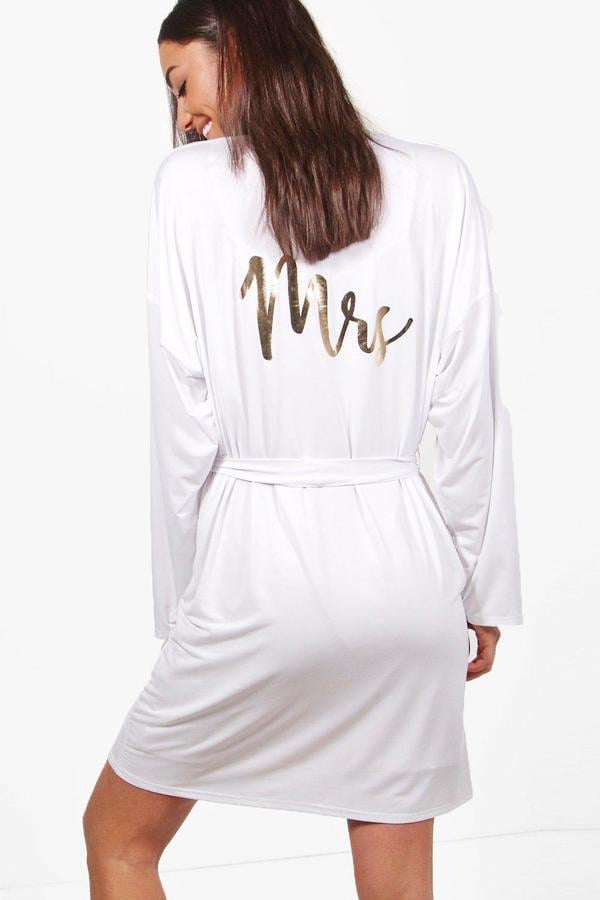 Boohoo Tall Leah 'Mrs' Bridal Robe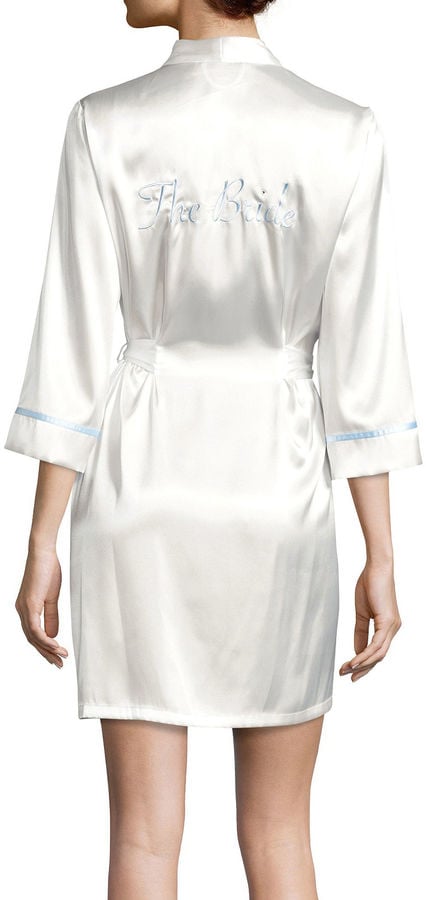 Intimo Donatella The Bride Satin Wrap Robe
Baby blue piping gives this satin wrap robe ($30, originally $50) a hint of color.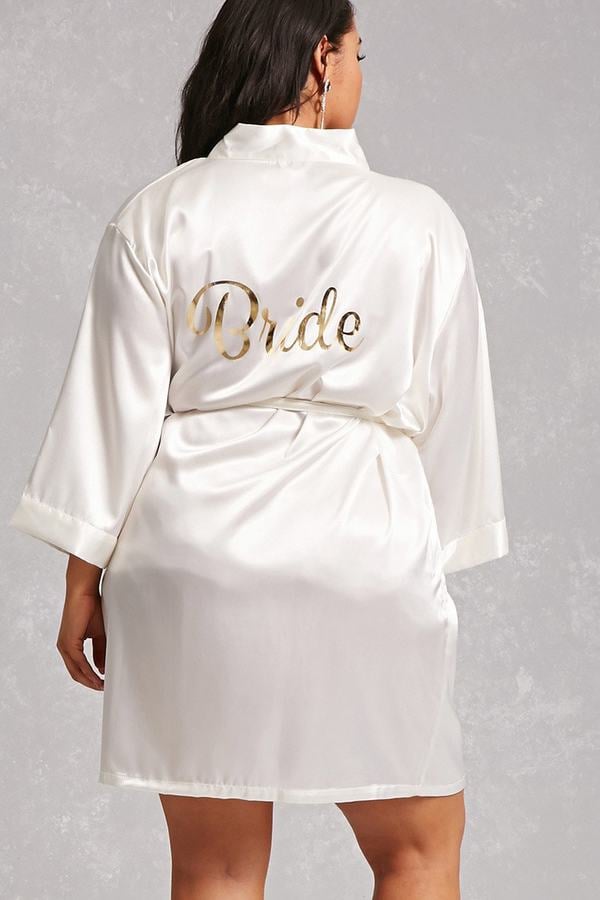 Forever 21 Pretty Robes Metallic Bride Robe
The ivory shade of this bride robe ($45) is a little softer than white.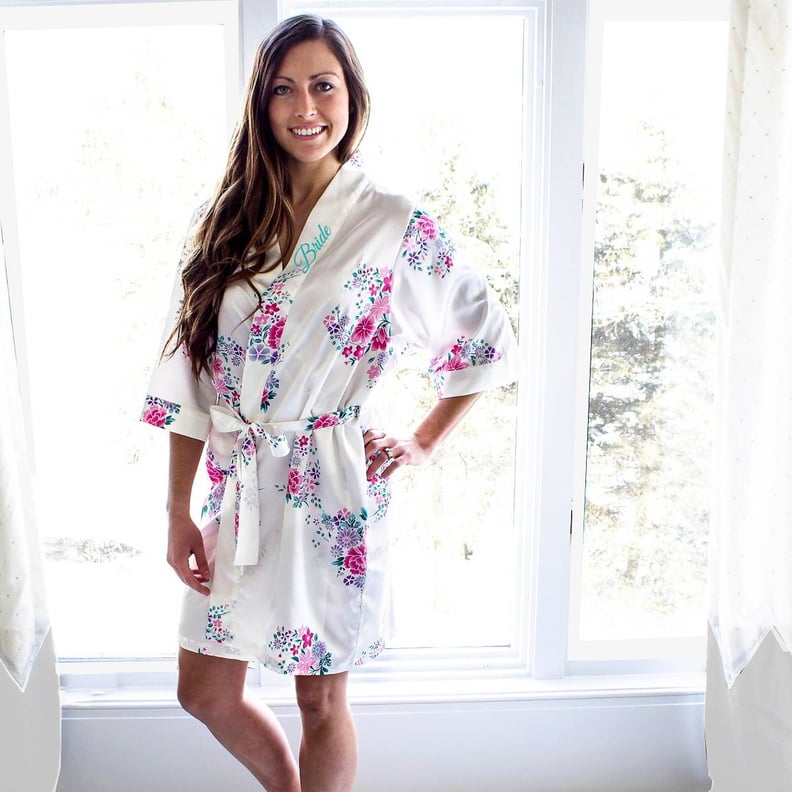 Cathy Bride Satin Floral Robe
This floral robe ($46) is perfect for a Spring or Summer wedding.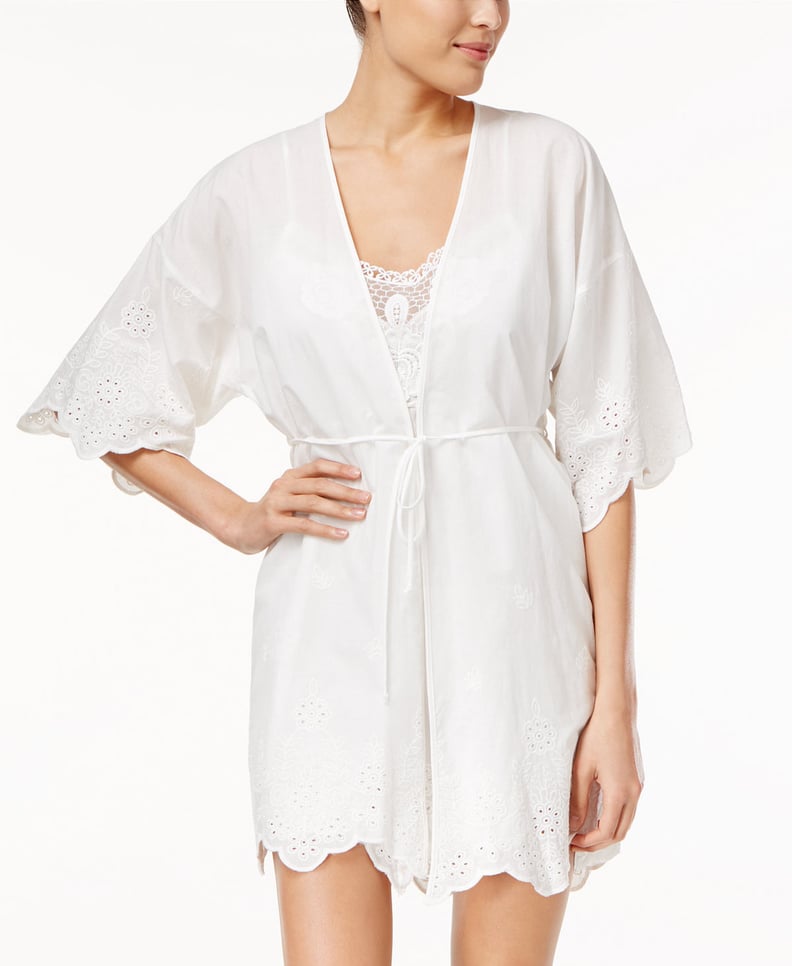 Linea Donatella Festival Embroidered Cotton Wrap Robe
Look closely to see the eyelet embroidery on this wrap robe ($42, originally $60).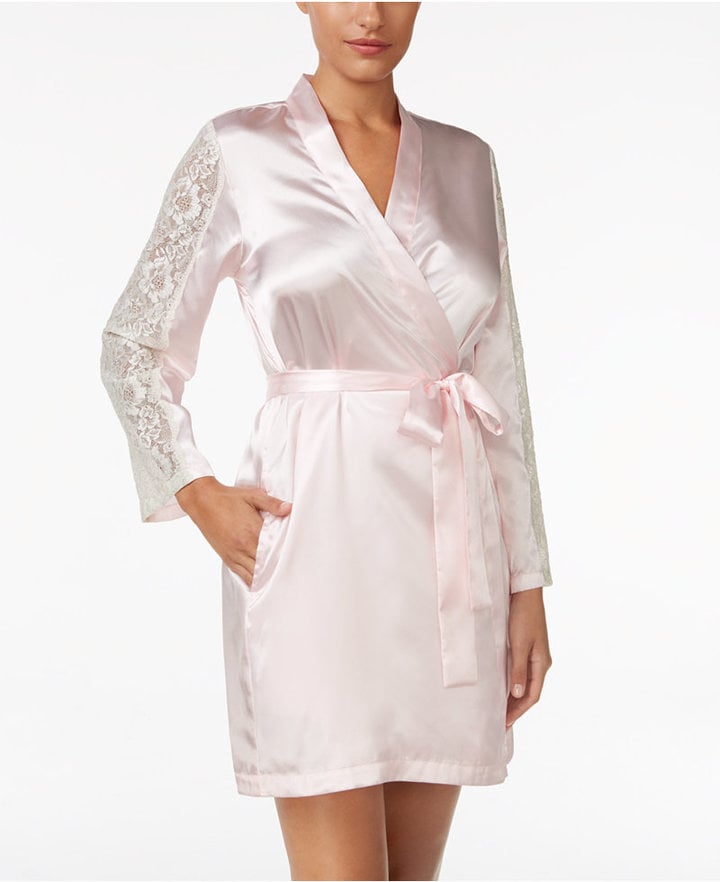 Thalia Sodi Lace-Sleeve Satin Wrap Robe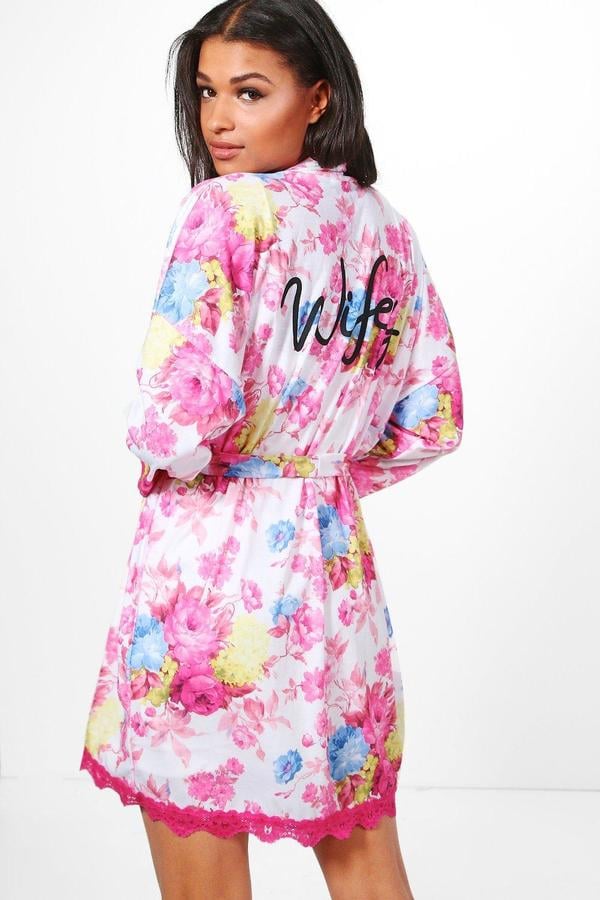 Boohoo Scarlet Floral Wifey Slogan Robe
Set the tone for the day with this cheerful wifey robe ($30).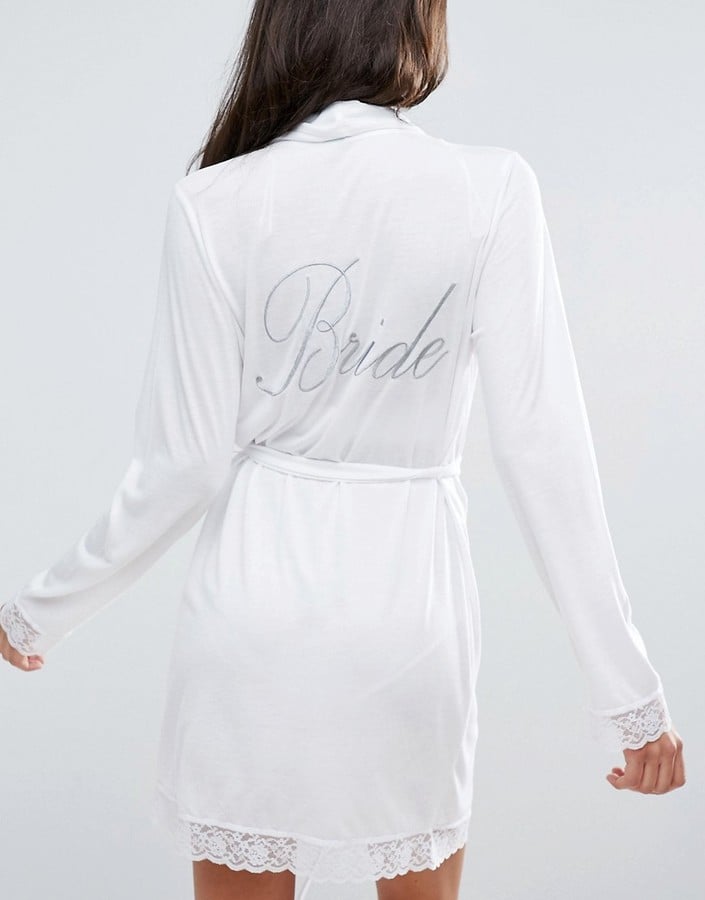 Asos Bridal Bride Robe
"Bride" is embroidered on the front and back of this white robe ($42) in a beautiful cursive print.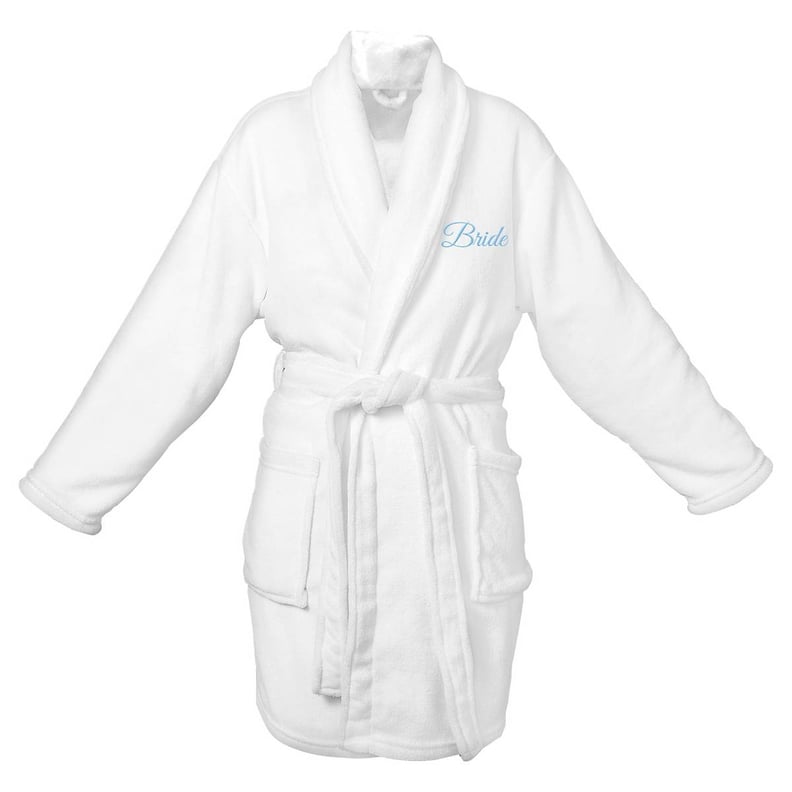 Cathy Women's Bride Plush Robe — OSFM
If you want to be cozy while you get ready, slip on this plush robe ($46).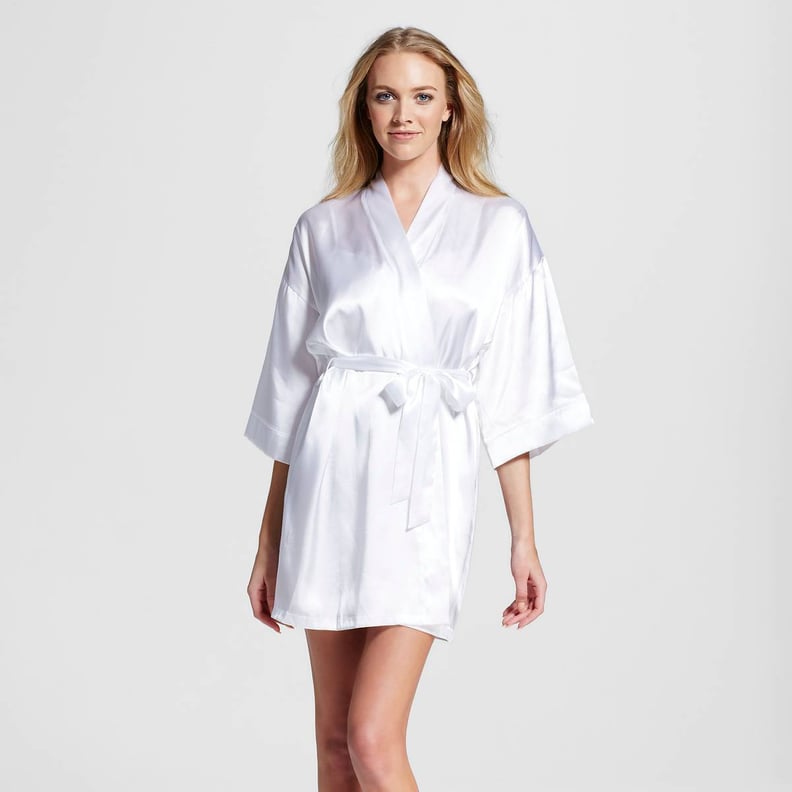 Gilligan & O'Malley Bridal Robe True White
Keep it sleek and simple in this white robe ($22).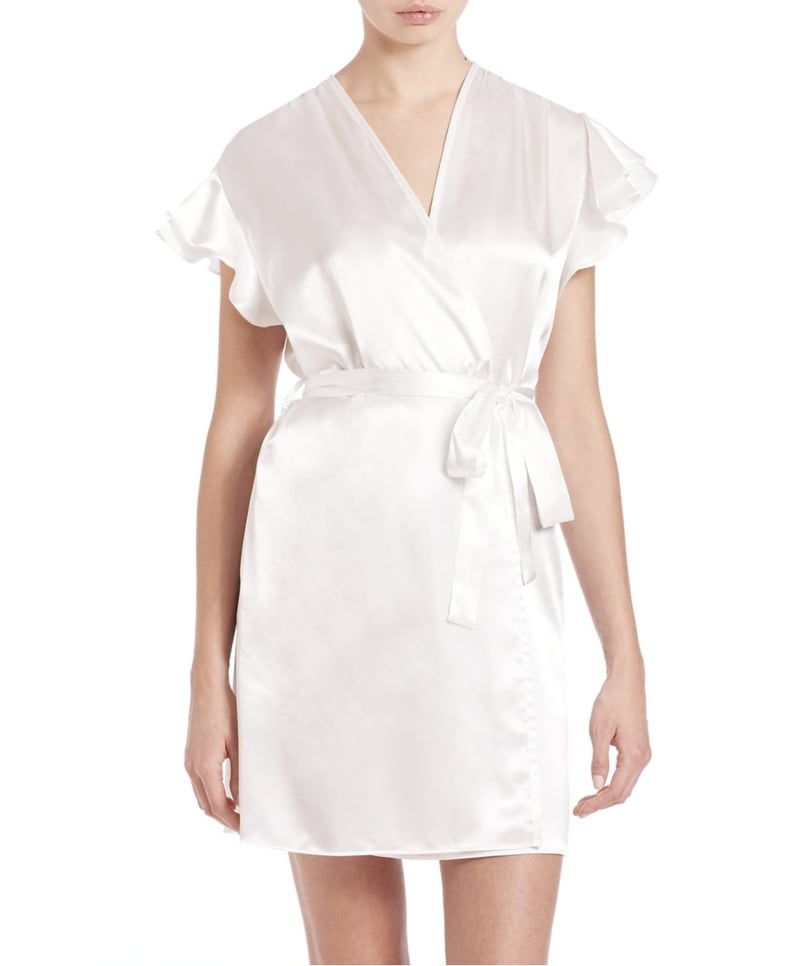 Oscar de la Renta Sleepwear Satin Wrap Robe
The short fluttery sleeves on this satin robe ($35, originally $58) will keep you from getting too hot.