Get a Sneak Peek at the Crazy-Beautiful Wedding in the Upcoming Crazy Rich Asians Movie
Ever since we heard that the bestselling novel Crazy Rich Asians was being made into a blockbuster film, we've been dying to see how the over-the-top wedding in the story would be portrayed in the film. Trust us: it's everything you imagined it to be and more.
When Rachel heads to Singapore with her longtime boyfriend, Nick, to attend his best friend's wedding, she learns that he was born into one of the wealthiest families in the country. During their stay, Rachel has to deal with jealous girls, his crazy family and disapproving mother, and a culture of wealth that's totally new to her. The film culminates in a huge wedding with a ceremony (and dress!) that you won't be able to stop staring at and an outdoor reception that will make your jaw drop. Click through for a sneak peek at all of the gorgeous details and advice on how to replicate the over-the-top wedding for yourself. Who's excited to see the film when it hits theaters on Aug. 15?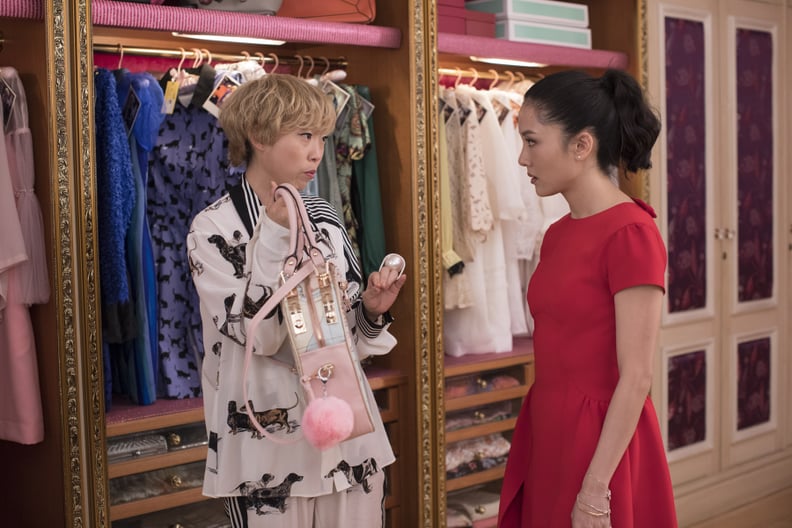 Getting Ready
Rachel has to rely on her friend from college to help her get ready for the glamorous wedding affair, since she quickly realizes that she did not pack adequately for this trip. Click through to see what she ends up wearing and how to re-create the look for yourself!
A Gorgeous Guest
This is the final look that Rachel chose for the wedding. A pale blue hue, floral details, and layered tulle make for one high-fashion entrance!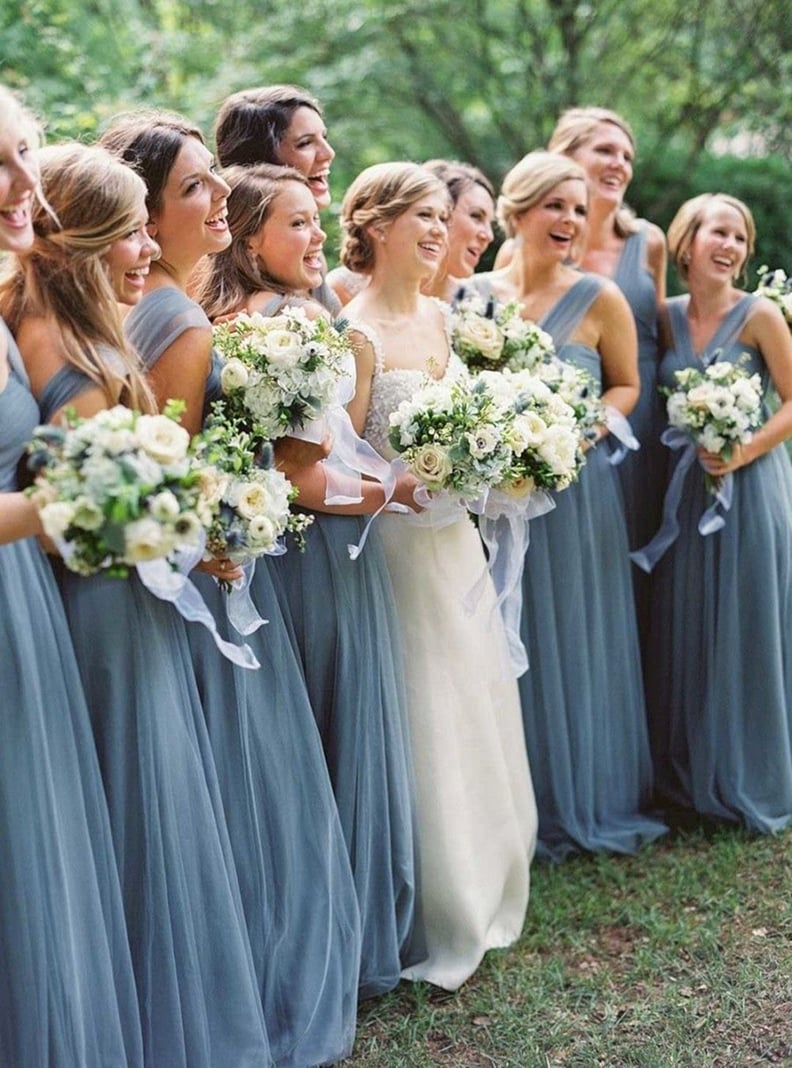 Re-Create Rachel's Look
Copy Rachel's stunning wedding guest look with these pale blue picks! While Rachel wasn't technically a bridesmaid, we can't help but think how perfect the look would be for a chic bridal party. Rachel's chiffon gown is Marchesa, but we love these similar dusty blue gowns from Jenny Yoo!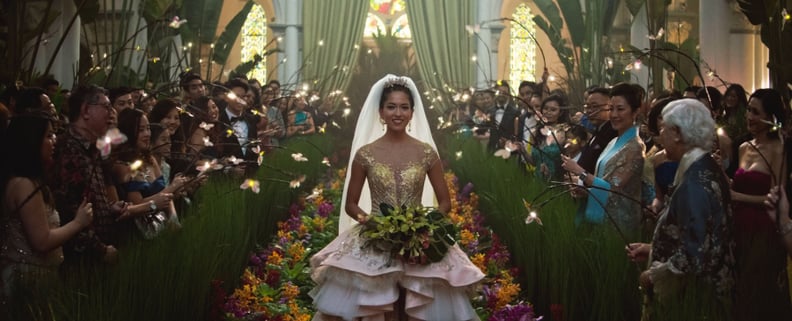 The Ceremony and Dress
The moment we've all been waiting for . . . the bride, Araminta, went with a gilded gold bodice and high-fashion layered skirt for her aisle moment. The aisle was lined with greenery and blooms, and the bride literally walked on water to meet her groom.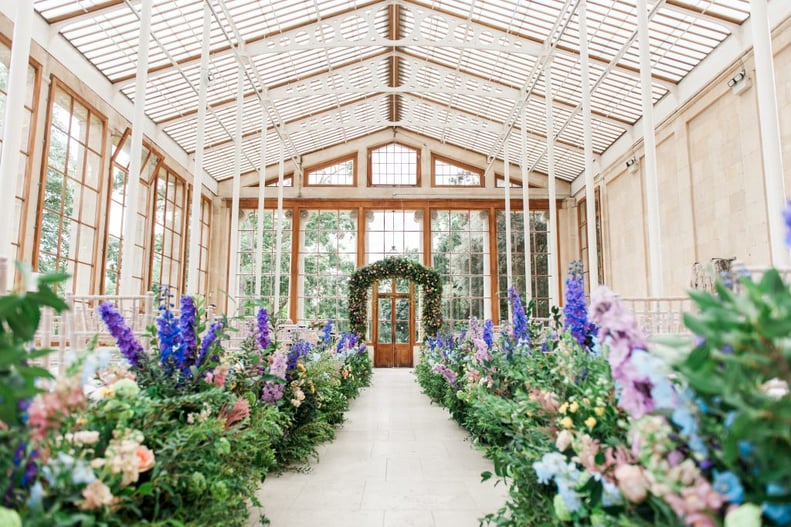 Re-Create the Aisle
For a similar wedding ceremony look, bring the outdoors in with lush garden-inspired florals everywhere! Line the aisle with greenery and dramatic flowers to make your guests feel like they've just walked into a secret garden. While the water-filled aisle might not be practical IRL, we love the idea of adding a blue runner to create the same feel!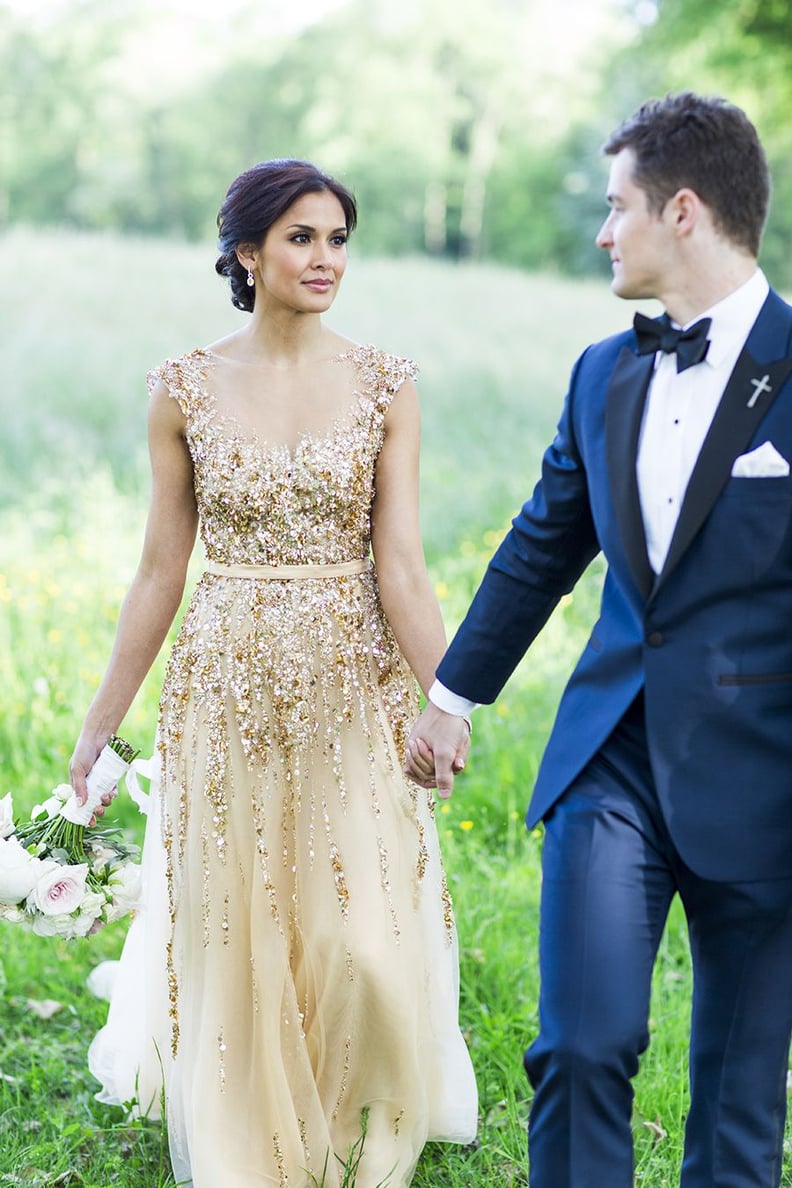 Re-Create Araminta's Dress
Araminta's gorgeous gown for her wedding ceremony was custom-made for the movie, but go for a similar glamorous look with a dress that has gold detailing. A cap-sleeve gown with tons of gold beading and a defined waist is the perfect way to replicate the look for your own wedding!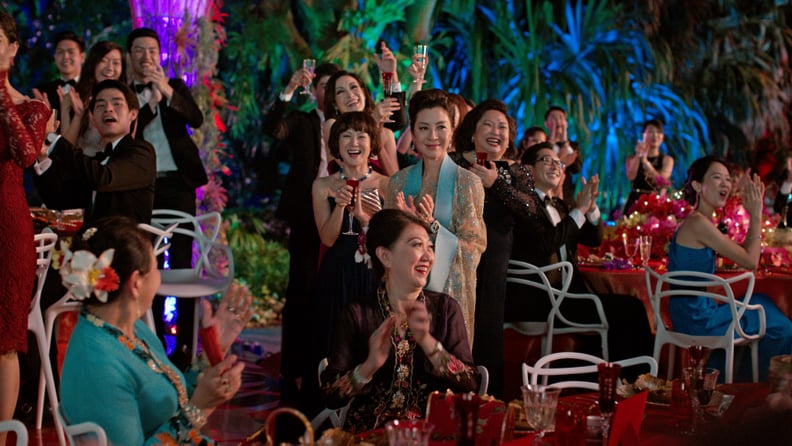 The Reception
The reception takes place in a gorgeous outdoor garden and features modern tables and chairs that are covered in red and gold florals and details.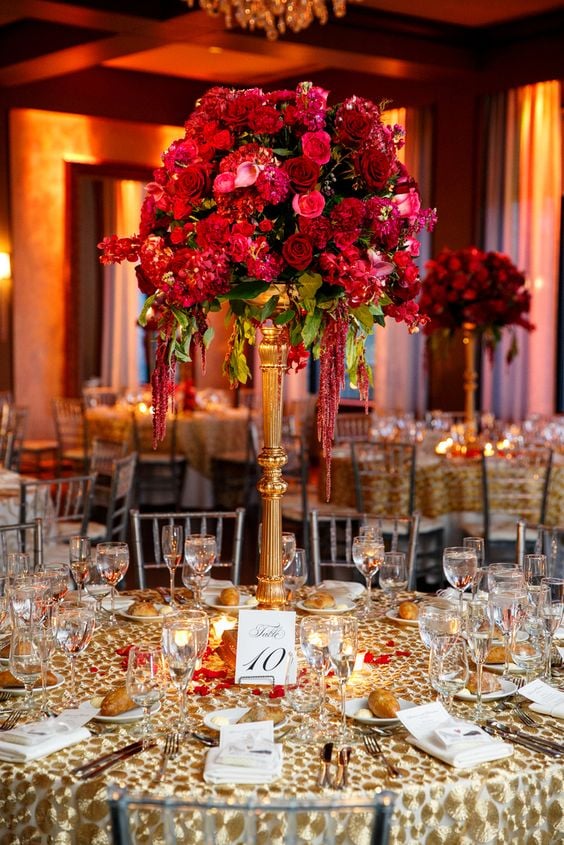 Re-Create the Reception
To re-create the reception from Crazy Rich Asians, go for a traditional color palette of red and gold. Towers of deep red florals look perfect paired with textured gold linens and glassware.