Plan the Ultimate Bachelorette Weekend at Disney With These Ideas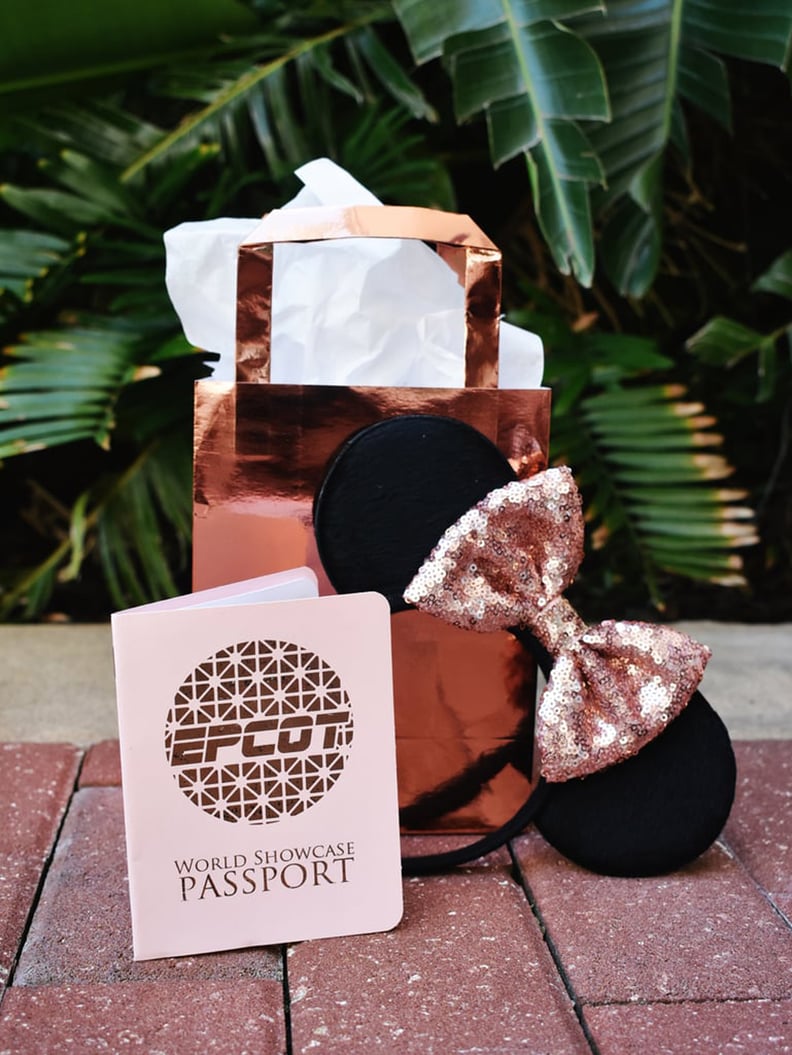 Deanne Revel
If you're not into wild Vegas parties but get bored just sitting on a beach, Walt Disney World is the perfect spot for a bachelorette weekend. Even if you're not a big Disney fan, there's so much to do for the 21-and-over crowd, from fun nightlife to spas to an emerging craft beer scene. I recently celebrated my own bachelorette party at Disney World, and it was the perfect balance of go-go-go and relaxation.
If you're planning a bachelorette trip, check out my itinerary for an unforgettable bridal bash, from must-dos and must-eats to the perfect Instagrammable accessories. Read ahead for the ultimate party-planning guide for a long weekend at Disney.
— Additional reporting by Lauren Harano
Set a Color Palette
Just like your wedding, set a color palette for your bachelorette party. This helps with decorations and party favors, and clues your guests in on what outfits to pack. My wedding had a gender-neutral palette with lots of dark wood and sage, so I went with something totally different for the weekend.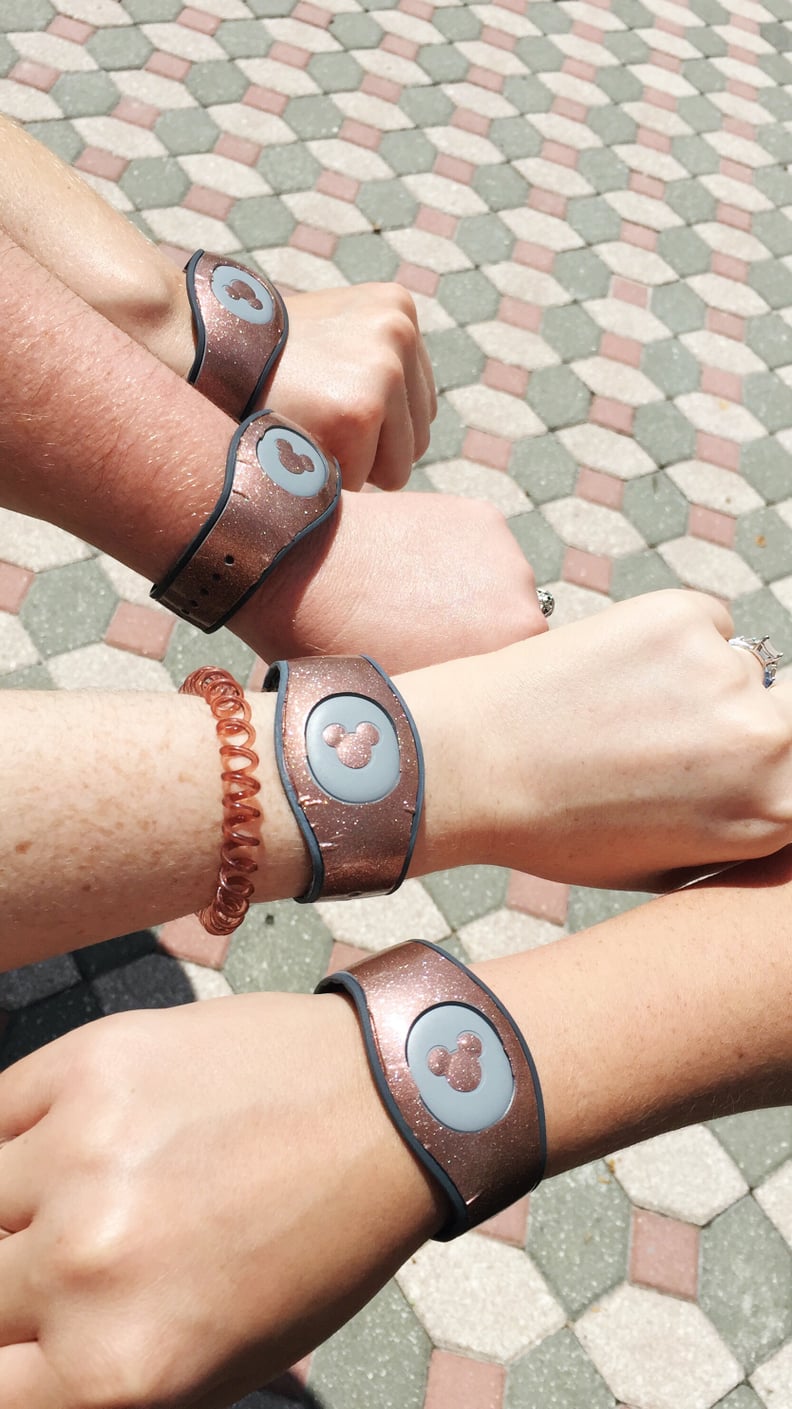 Personalize MagicBands
MagicBands make navigating the parks so easy. It's your room key, wallet, and park ticket all in one bracelet. When you stay at a Disney property, you get a free MagicBand, but the colors are limited. I gave our basic gray bands a makeover with these Glittery Rose Gold MagicBand Decals ($6) from Etsy.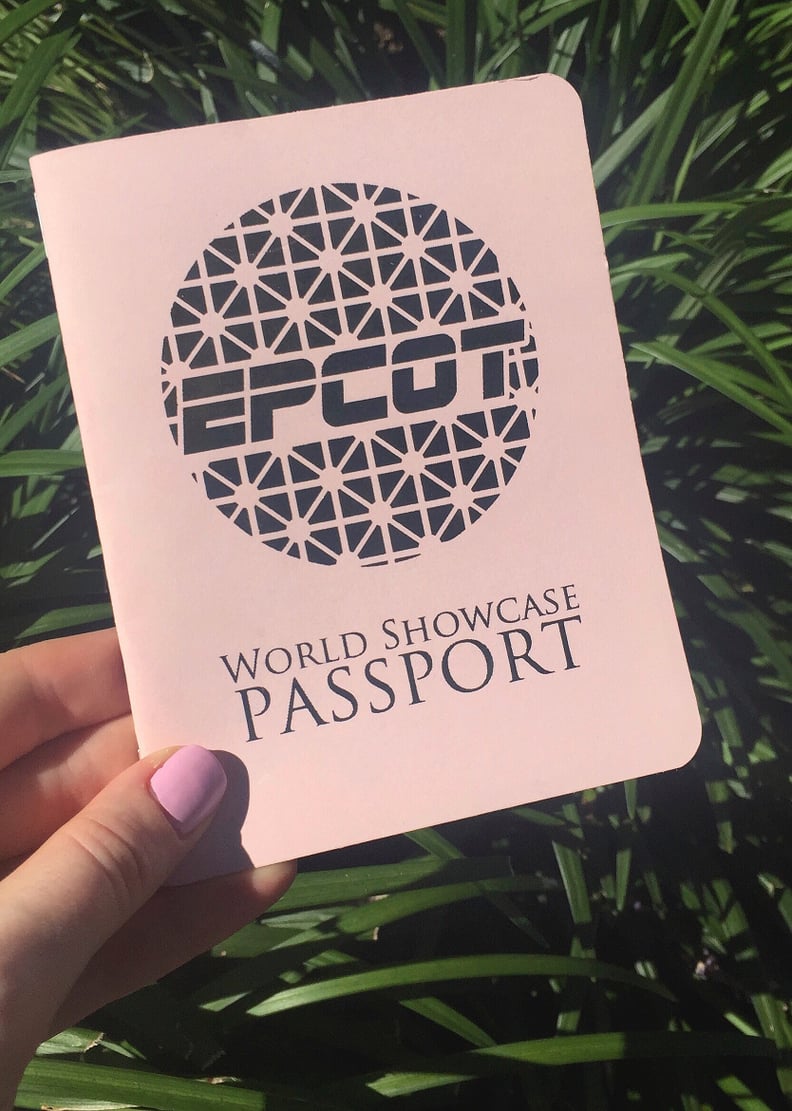 Disney-Themed Favors
Technically, getting your passport stamped around Epcot's World Showcase is for children. But cast members absolutely welcome adults, and it always makes a fun souvenir — especially when they write your name in another language. Instead of the official passports sold in the park, I got these custom Millennial Pink With Rose Gold Foil World Showcase Passports ($5) from Etsy.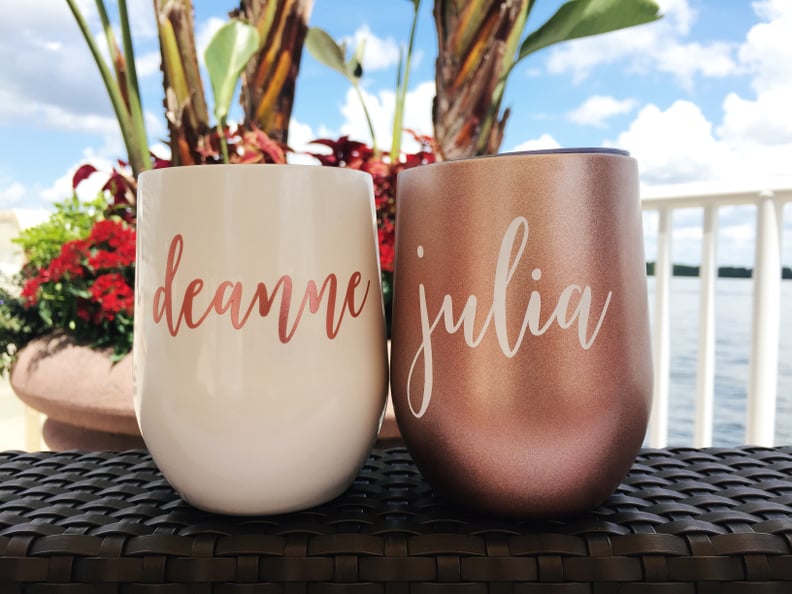 Practical Favors
Disney-themed gifts are fun but I've always been a fan of bachelorette favors you can actually use. These Personalized Rose Gold Wine Tumblers ($17) kept our mimosas cold and also helped keep track of everyone's cup.
Bridal Ears
I never planned my dream wedding or thought about my wedding dress as a kid, but I've wanted to wear those bridal Minnie ears since my first trip to Walt Disney World. I opted for these handmade Bridal Ears With a Sparkly Tiara and Veil ($11) because when else can you justify wearing something like that as a grown woman? Being a bride at Disney is awesome. Cast members congratulate you, park guests say "Awww" when you walk by, and it makes you feel so special.
Wear Comfortable Shoes
Don't be fooled by Instagram influencers wearing cute heels at Disney! If you plan on being in the parks all day, you need arch support. I opted for bridal-white Birkenstocks and sneakers.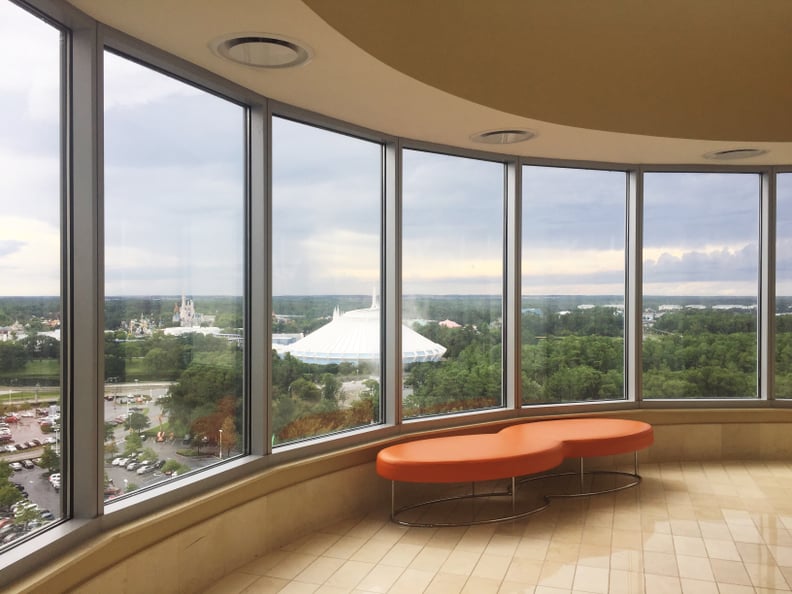 Stay in a Disney Villa
Staying on property at Disney is expensive, but it comes with perks such as extra hours in the parks. My crew stayed in a villa at Bay Lake Tower. The Disney Vacation Club property is attached to Disney's Contemporary Resort, but you don't have to be a club member to stay in DVC rooms. The villas are a great way for larger groups to stay together, and they come with a full kitchen, which we stocked with snacks from the Publix down the road. The tower also features amazing views of Magic Kingdom. You can watch the fireworks at Cinderella's Castle from the comfort of your living room.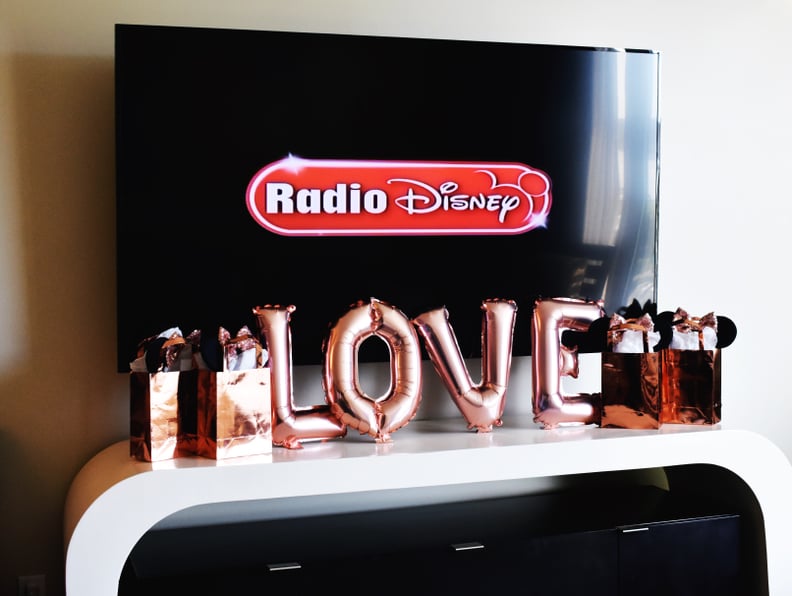 Carry-On-Friendly Decorations
The only drawback of traveling for a bachelorette party is that you can't hang decorations in a hotel room. Instead, we propped up foil letter balloons throughout the villa. The balloons are easy to travel with and reusable. I sold mine on Facebook Marketplace after the weekend and put the money toward the wedding.
Ride in a Minnie Van
Getting around Disney is easy with the park's complimentary buses, ferries, and monorail, but at least once during your trip, you should pay for Minnie Van Service. The fleet of polka-dot SUVs can be ordered through the Lyft app (once you're on Disney property) and can go anywhere within the parks for a flat fee.
Disney's Boardwalk
One of my favorite spots at Disney World is actually outside the parks. Reminiscent of a turn-of-the-century beach town, Disney's Boardwalk is packed with fun nightlife, and it's a great place to kick off a bachelorette weekend.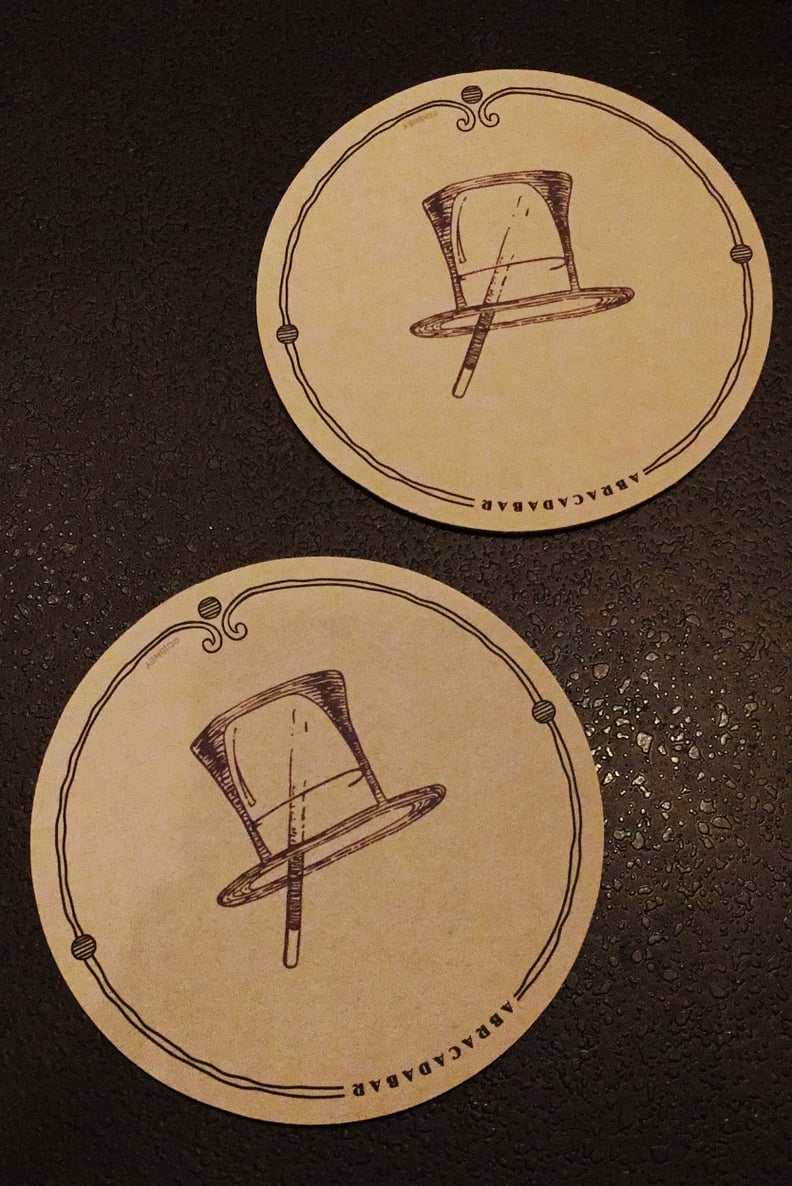 AbracadaBar
For your first toast of the trip, head to AbracadaBar for magic-themed cocktails and snacks. The theme in this lounge is based on the golden age of magic, and the story goes that this was once a social club for magicians . . . until all the magicians disappeared.
Disney Has a Dance Club
Yes, really. Disney has a discotheque, and it's hilariously awesome. Atlantic Dance Hall is kind of like a do-over on your worst middle school dance. The '80s and '90s jams are spot on. The DJ actually takes requests. And there's no cover. It's fun to roll up, dance to some *NSYNC with no judgment, and roll out on the way to something else.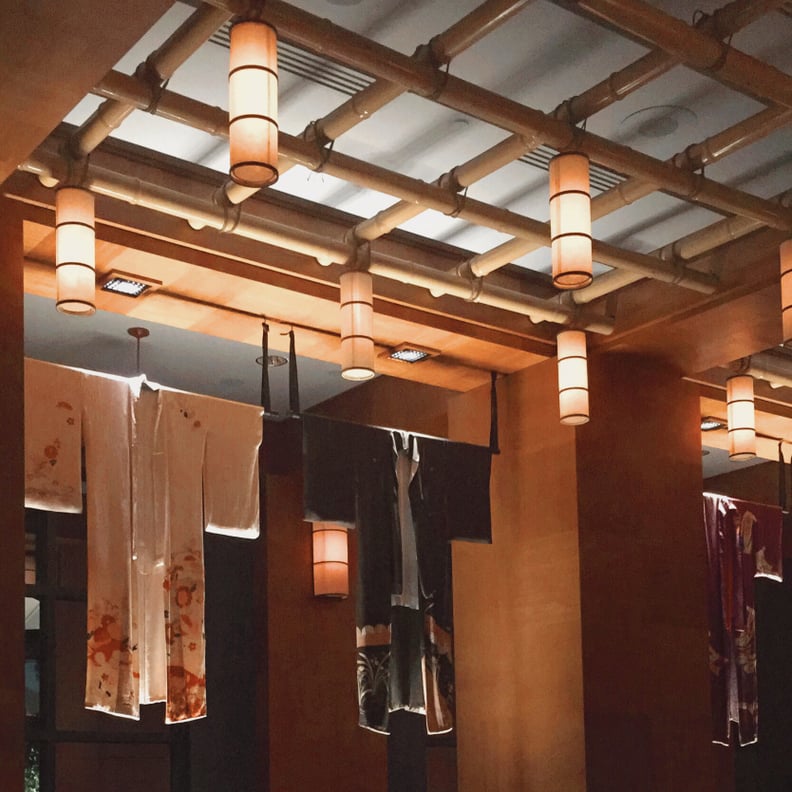 Karaoke at Kimonos
Just off the Boardwalk, the Walt Disney World Swan Hotel features one of the best gems in the entire park: karaoke. Yes, the song book includes tons of Disney tunes. And, yes, the back bar serves very strong drinks.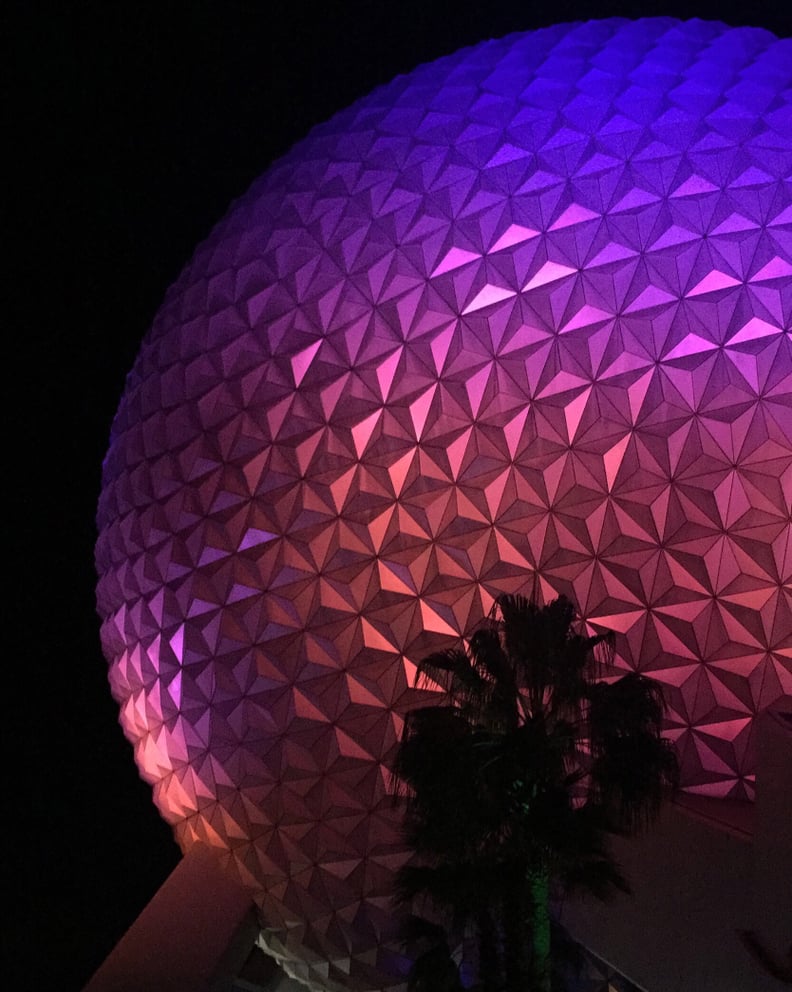 Saturday: Pick a Park
Just because you can hop to every park doesn't mean you should. I didn't want to run myself ragged on my bachelorette, so I chose one park (my favorite park) for the day: Epcot. We also did something I've never done at Disney: slept in. Typically, I'm the crazy lady at rope drop ready to squeeze in as much as I can, but sleeping in allowed us to recoup from the night before and it also set a more leisurely pace for the day.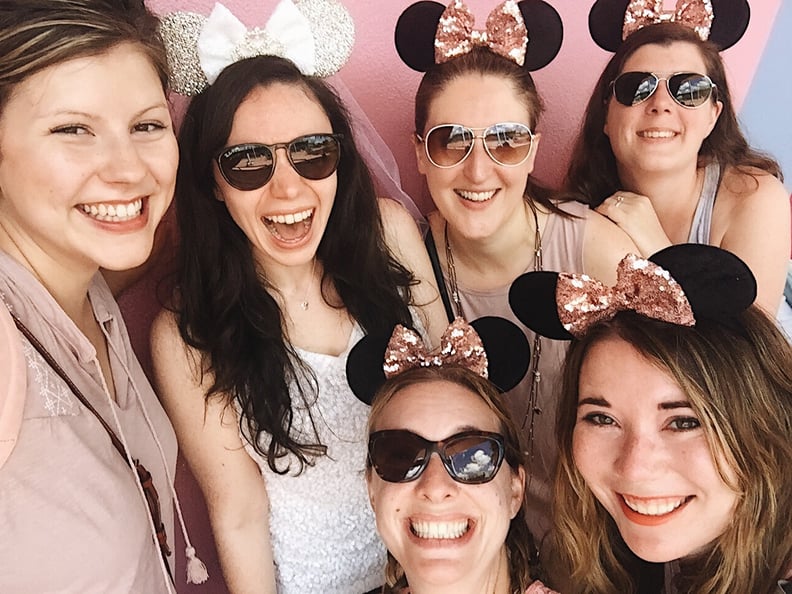 Take a Disney Wall Photo
Disney walls have become such a thing that Epcot now sells ears inspired by the bubble gum wall. Try to discover a new colorful spot or just stick to the OG outside the exit of Spaceship Earth. If you're new to the Walls of Disney, there are certain painted walls around the parks that have become popular through guests taking selfies in front of them.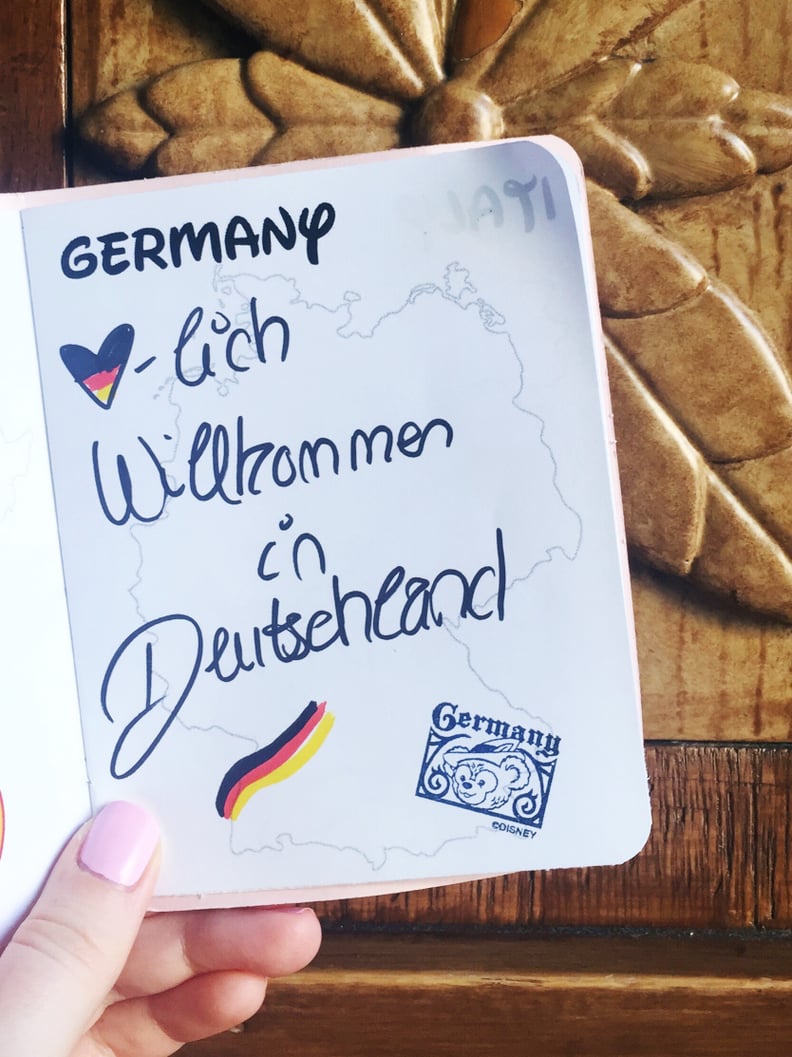 Drink Around the World
From beer in Germany to sake in Japan, drinking around Epcot's World Showcase is one of the top reasons adults love Disney World. Just remember: never start in Mexico. The avocado margaritas are potent, and you won't even make it to the African outpost. I always start counterclockwise in Canada.
Dinner and Fireworks
There are so many delicious places to eat in Epcot's World Showcase, but for dinner I always head to Tokyo Dining. We timed our dinner to see the park's "Illuminations" fireworks show from the restaurant's terrace. I've seen the view of "Illuminations" from each pavilion, and Tokyo is my favorite because the torii gate frames the fireworks for a great photo.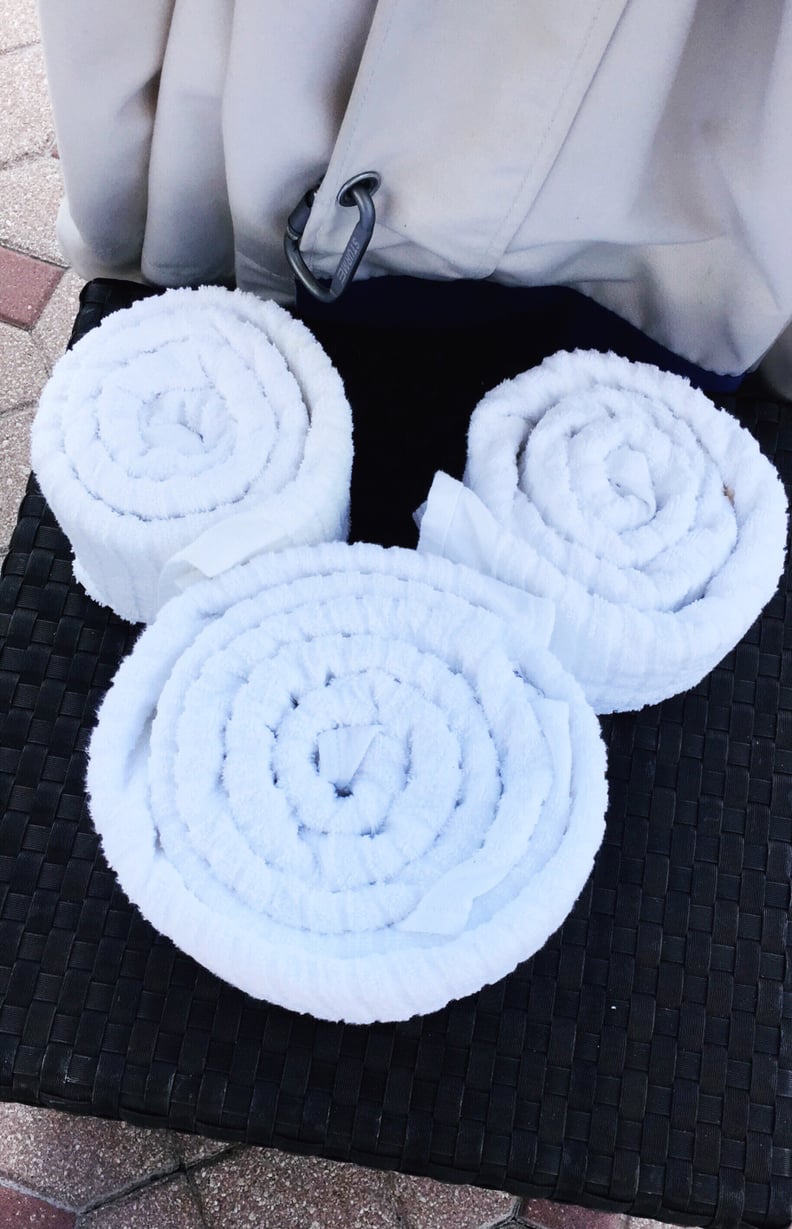 Sunday: Have a Pool Day
Instead of scheduling back-to-back park days, we did something a lot of guests never do: we enjoyed our resort's pool. The Contemporary has a quiet pool that overlooks Bay Lake. It's not adults-only, but there are two other pools on property with slides that draw the kids away.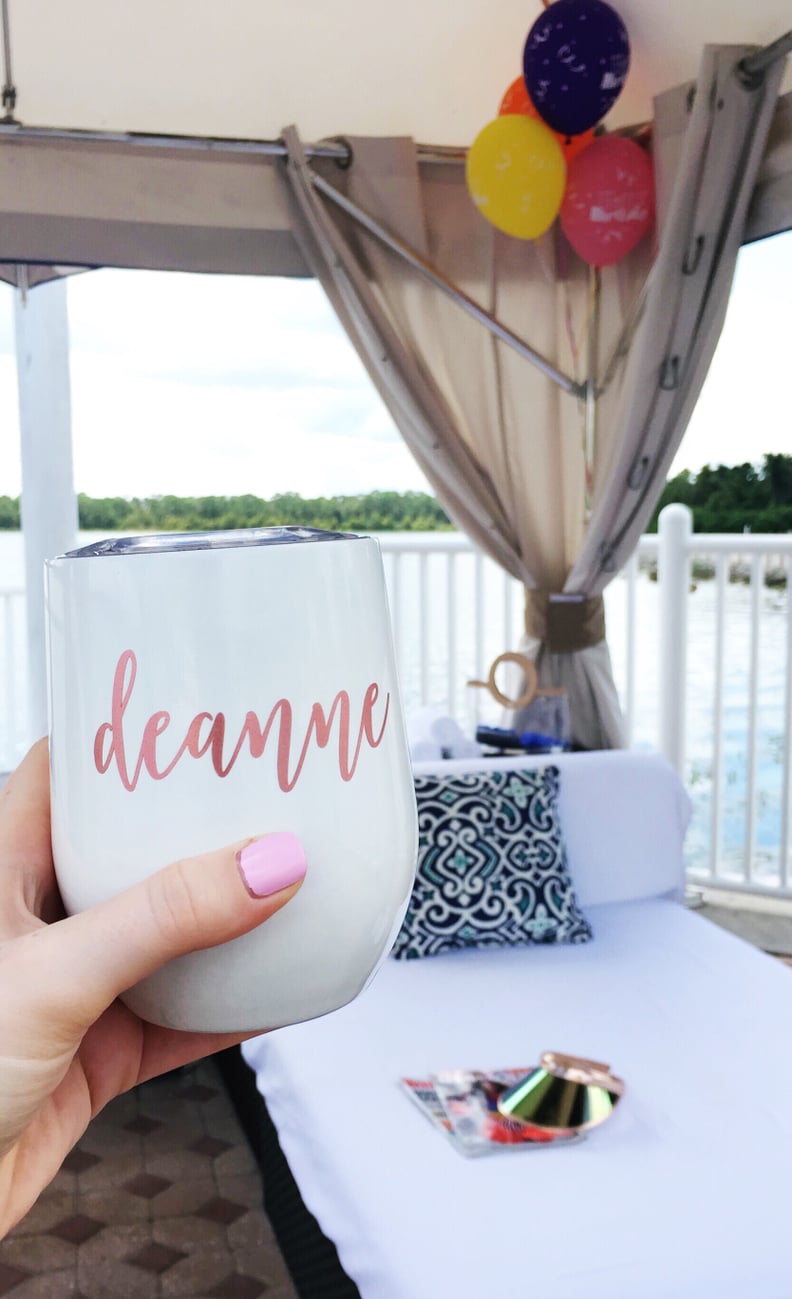 Rent a Cabana
We splurged on a private cabana for the group, and I can say it's the best decision I've ever made at Disney. The cabana came with a fridge, TV, tons of shaded lounge space, and, since it was also my birthday, surprise balloons.
Dinner and More Fireworks
Since we didn't go to the Magic Kingdom, we ate dinner at The Contemporary's California Grill. Again, we timed our dinner to see the park's nighttime show. The restaurant has amazing views of the park and the "Happily Ever After" fireworks and projection show. Even better, the restaurant has speakers on the deck that play the show's music so the only thing you're missing is the crowd of people in front of the castle. If you can't get a dinner reservation during the fireworks, try the restaurant's lounge. The cocktails are delicious and come with cute monorail swizzle sticks.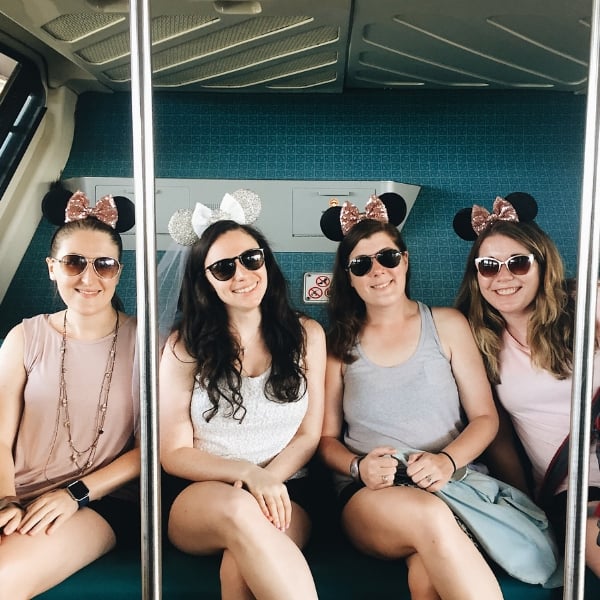 Monorail Bar Crawl
Drinking around the world at Epcot gets a lot of hype, but another 21-and-over must-do is the monorail bar crawl. Hop on the monorail and stop for a drink at each resort on the route. At The Contemporary, your group can share a 24-ounce Seven Seas Lagoon complete with gummy fish or you can enjoy a classic cocktail at The Grand Floridian's Mizner Lounge. We had an abridged crawl on this trip and went straight to Trader Sam's Grog Grotto at the Polynesian Resort. This interactive tiki bar has some really fun Disney magic. No spoilers, but different drinks trigger things to happen inside the bar. Don't make the gods angry!