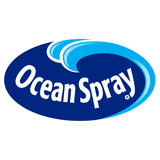 We've partnered with Ocean Spray® to share why its refreshing juices will help ease the transition back into the Before Times.
After a year of virtual dating, it's finally time to get back out there. But making that transition from video chats to IRL meetups can be a bit tricky for those just reentering the scene. First dates are notoriously awkward — especially after a year without much in-person interaction. Even though it's normal to be nervous, there are a few things you can do to ease back into the dating scene. Enter: the drinks date.
Meeting up for a cocktail or two is a great way to get to know someone in a short amount of time. Its simplicity is what makes the drinks date so great: it's casual, inexpensive, and quick. To help relieve any jitters, we've laid out the unwritten rules of drinks on a first date. From asking your date an acceptable amount of questions to picking a no-fail cocktail made with Ocean Spray®, scroll through to see everything you need to know before heading out the door.