Advertiser Content From
Ocean Spray®
Relearn the Art of the Drinks Date, Because IRL Dating Has Returned
Advertiser Content From
Ocean Spray®
After a year of virtual dating, it's finally time to get back out there. But making that transition from video chats to IRL meetups can be a bit tricky for those just reentering the scene. First dates are notoriously awkward — especially after a year without much in-person interaction. Even though it's normal to be nervous, there are a few things you can do to ease back into the dating scene. Enter: the drinks date.
Meeting up for a cocktail or two is a great way to get to know someone in a short amount of time. Its simplicity is what makes the drinks date so great: it's casual, inexpensive, and quick. To help relieve any jitters, we've laid out the unwritten rules of drinks on a first date. From asking your date an acceptable amount of questions to picking a no-fail cocktail made with Ocean Spray®, scroll through to see everything you need to know before heading out the door.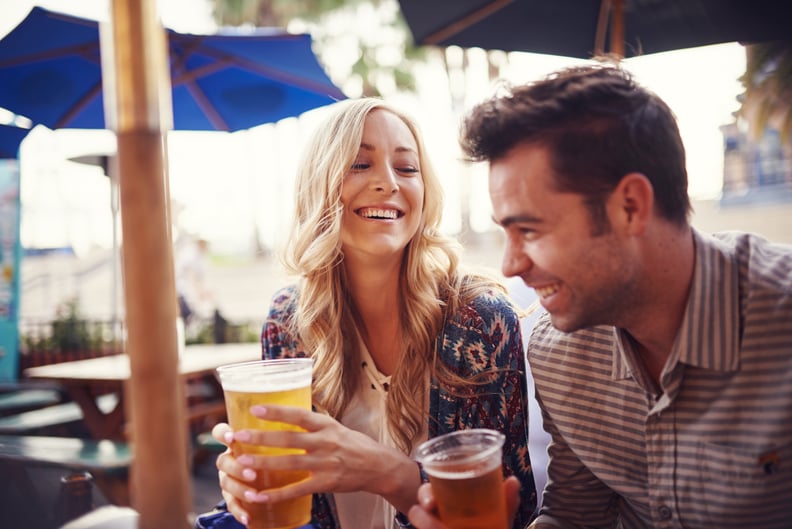 Now Is Not The Time to Pick a Trendy Bar
With the world opening back up, bars are filling up fast. Pick a spot that you're guaranteed to get a seat at. Or better yet, make a reservation if that's an option. There's nothing worse than pulling up to the bar, finding out it's packed, then standing awkwardly next to your date while you wait for a table. When deciding on a location, go somewhere you can actually talk. Save that noisy bar with the loud music for a night out with friends.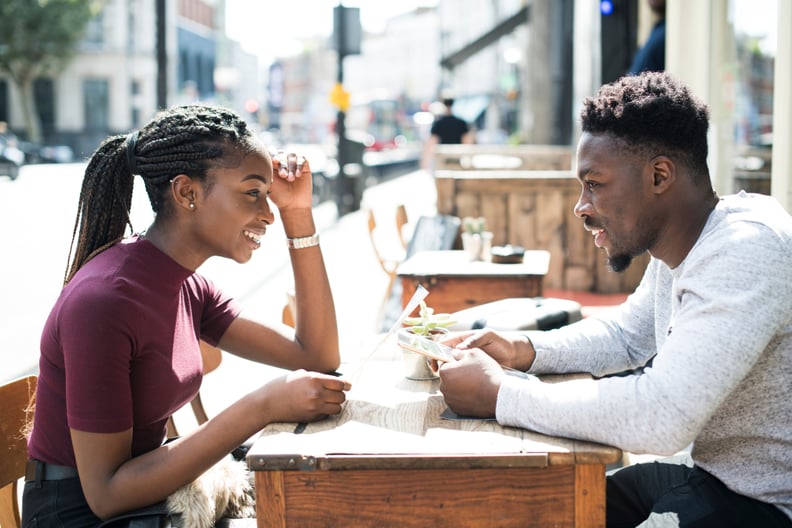 Tuesdays Are the New Saturdays
Your weekend free time is too precious to be spent with a stranger. You're more in control when planning a date during the week, especially Monday through Wednesday. You can't drink too much because you probably have work the next day, and there are easy ways to excuse yourself if it isn't going according to plan.
If you're one round in and the vibe isn't right, mention that you have to get up early for work in the morning, or say that you're only planning on having one drink tonight. These are much better (and more respectful) outs than faking a family emergency. But if the date is going well and you want to see them again, bump them up to the primetime Thursday-night slot the following week.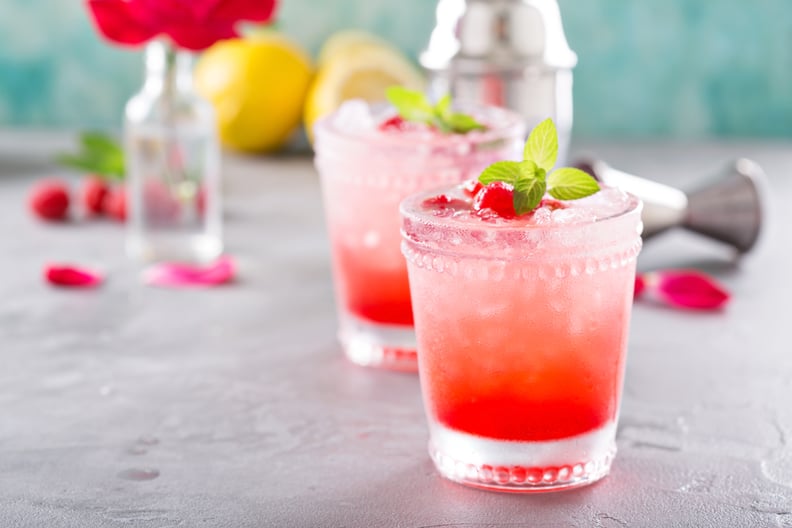 "Can I Get a Vodka-Cran?!"
The beauty of a drinks date is that it helps take the edge off and alleviate a bit of social awkwardness. It's a relaxed, casual way to get to know someone: you don't have to think about your body language and what to do with your hands, so you can focus on enjoying the face-to-face time. Order a drink that's reliable — one that you know will always taste good, regardless of the bar that you're at. Our go-to option? A vodka cranberry made with the classic Ocean Spray® Cranberry Juice Cocktail, of course. It's refreshing, tasty, and probably less expensive than many options on the signature drinks menu.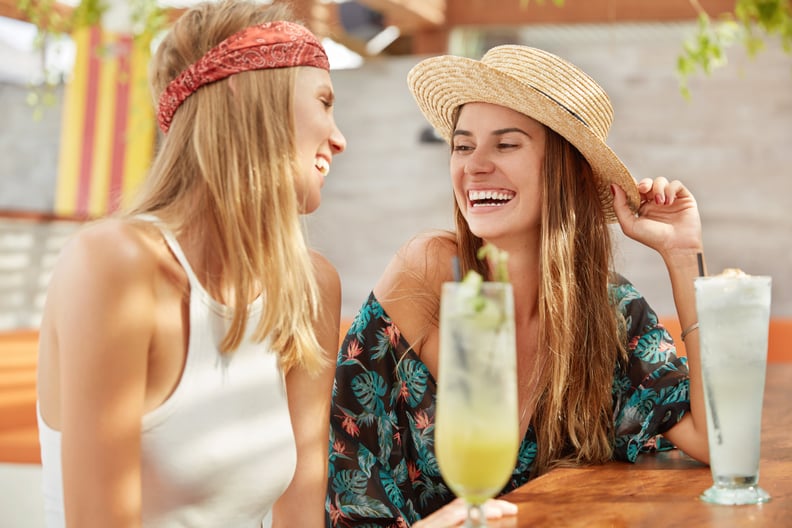 Ask! Questions!
There's no fun in a date who takes up all of the conversation. A one-sided convo for hours on end can be exhausting for both parties. Avoid being that person by following the golden dating rule: ask one question for every two to three questions your date asks you. It's a simple trick to ensure the conversation stays balanced.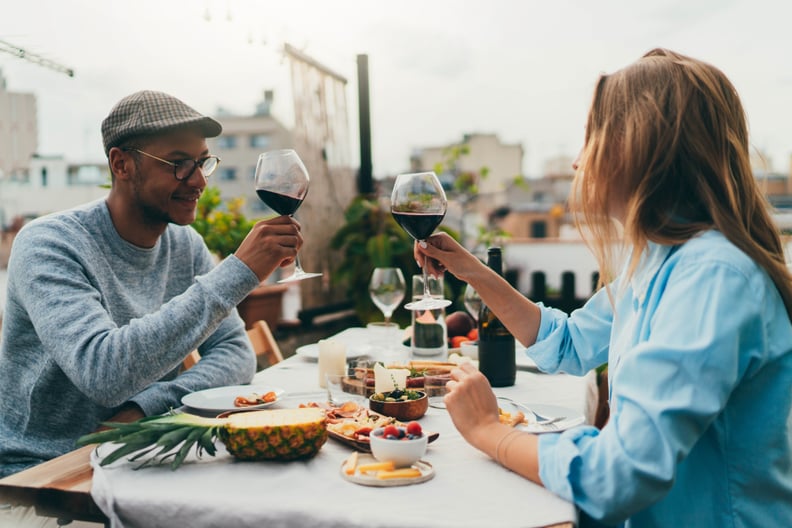 Go For the Early Bird Special
While a 7:30 p.m. date might seem like the most natural meetup time, it's kind of inconvenient. After all, it's smack dab in the middle of dinner. Plan your date earlier in the evening — a modest 6 p.m. works best. Before you head out the door, ease your pre-date jitters with a refreshing and tasty cocktail made with your go-to liquor and a splash of Ocean Spray® Cran-Pineapple™. Then, head to a neighborhood bar for happy hour. You can get a discounted drink or two, and if the date is going well (which we hope it is!), you can suggest grabbing dinner after.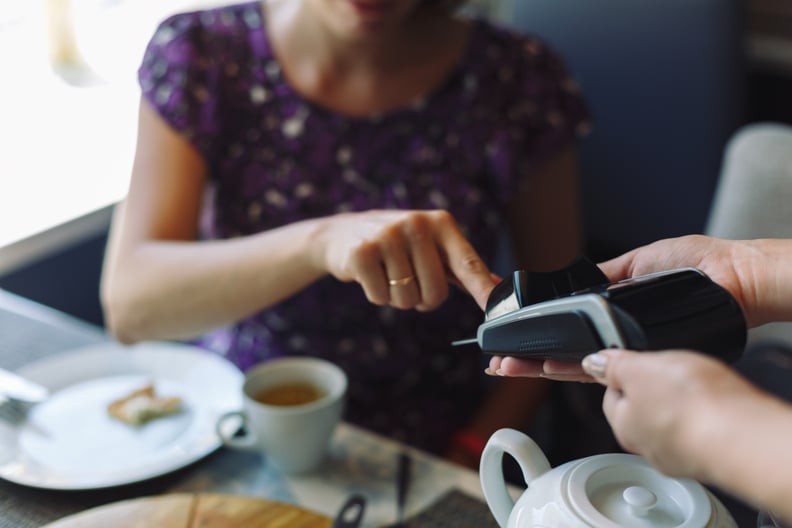 Avoid the Awkward Slow Reach For the Bill
Ending a date is never easy — do you hug goodbye? Shake hands? Kiss? That's up to your discretion (and depends on how you feel about them). But perhaps the most uncomfortable part is when the waiter places down the bill on the table. To avoid that cringey slow-reach for the check, offer to split it. They might take you up on it, or they might not — either way, it helps end the date on a positive note.