7 Ways to Make Your Wedding Eco-Friendly
In this day and age, there is no reason your dream wedding can't also be a green wedding! Brides are being more conscious of incorporating natural and organic elements into their big day, and we are totally on board. From the dress to the decor, treat the earth like a special guest on your big day. Check out these expert tips on how to keep a wedding eco-friendly and fabulous!
01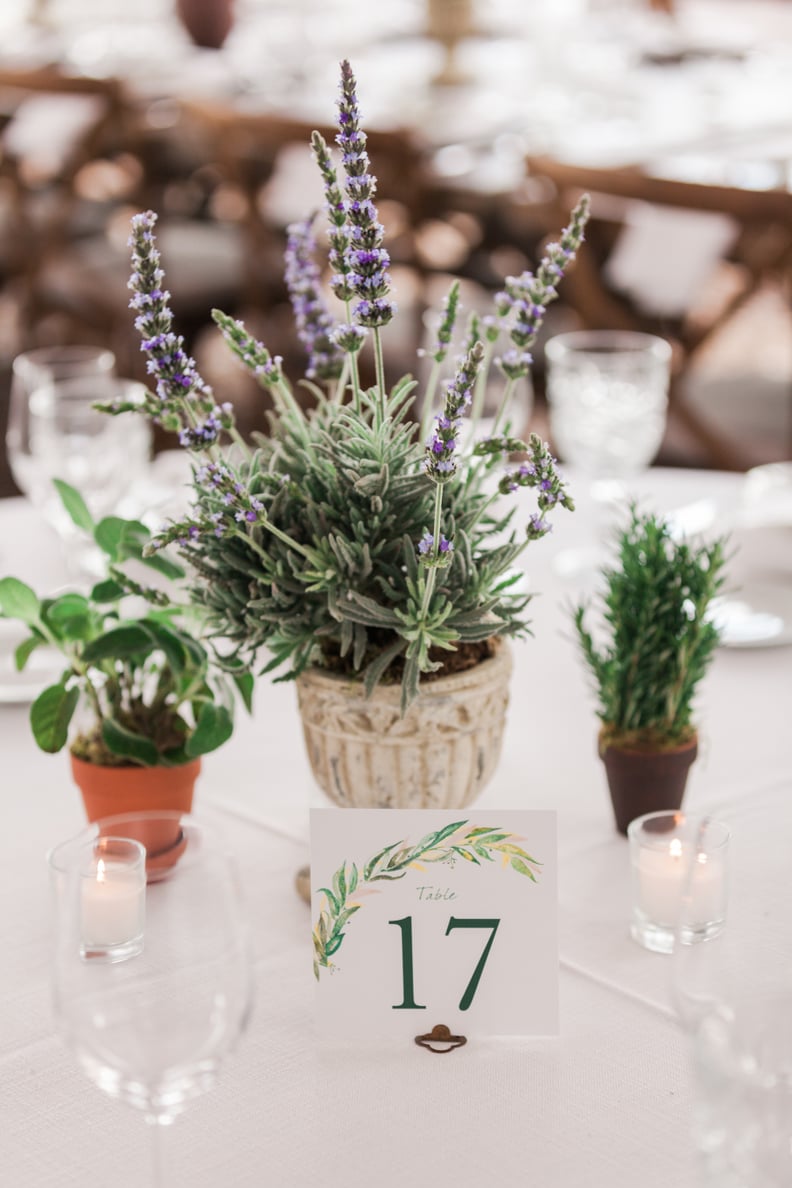 Decor
Valorie Darling of Valorie Darling Photography said, "Use potted plants instead of cutting flowers. Reuse when you can and use vintage items for different purposes. Lastly, don't throw rice or confetti at the wedding, because it most likely won't be cleaned up properly."
02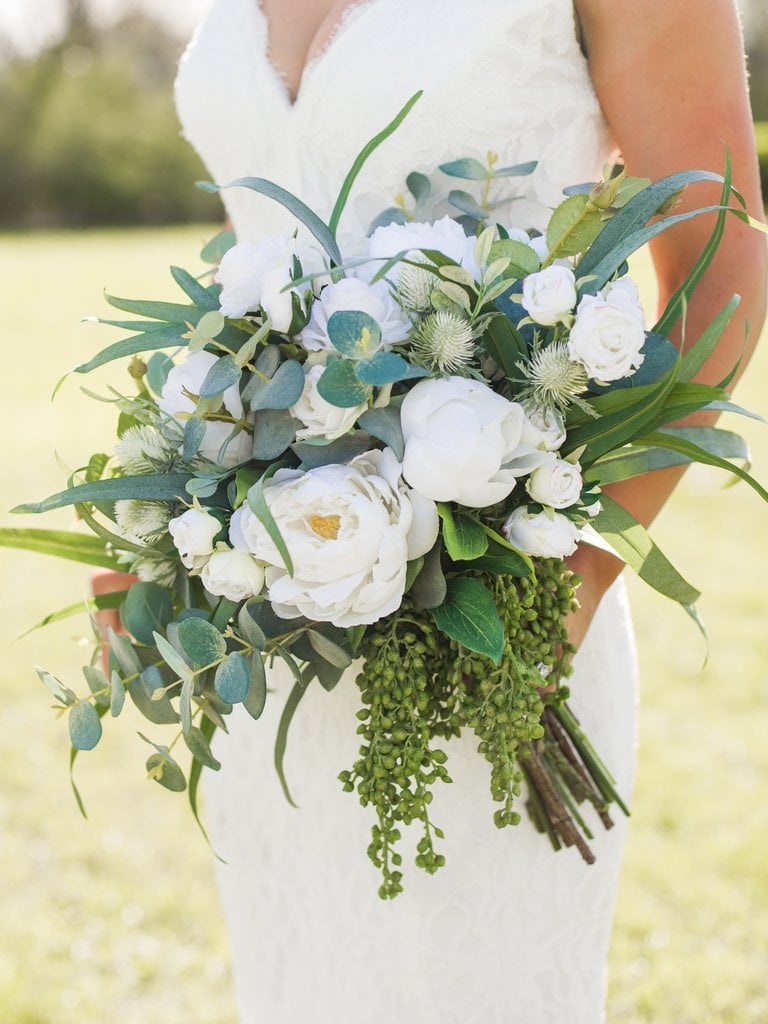 Florals
It sounds crazy, but look into renting silk flowers (seriously). As a bride, you are able to get the expensive peonies, delicate ranunculus, anemones that are out of season, and the ever impossible to find magnolia at a fraction of the cost. One site to try is Something Borrowed Blooms, which hand selects high-quality silk flowers based on wedding trends and delivers them right to your doorstep.
03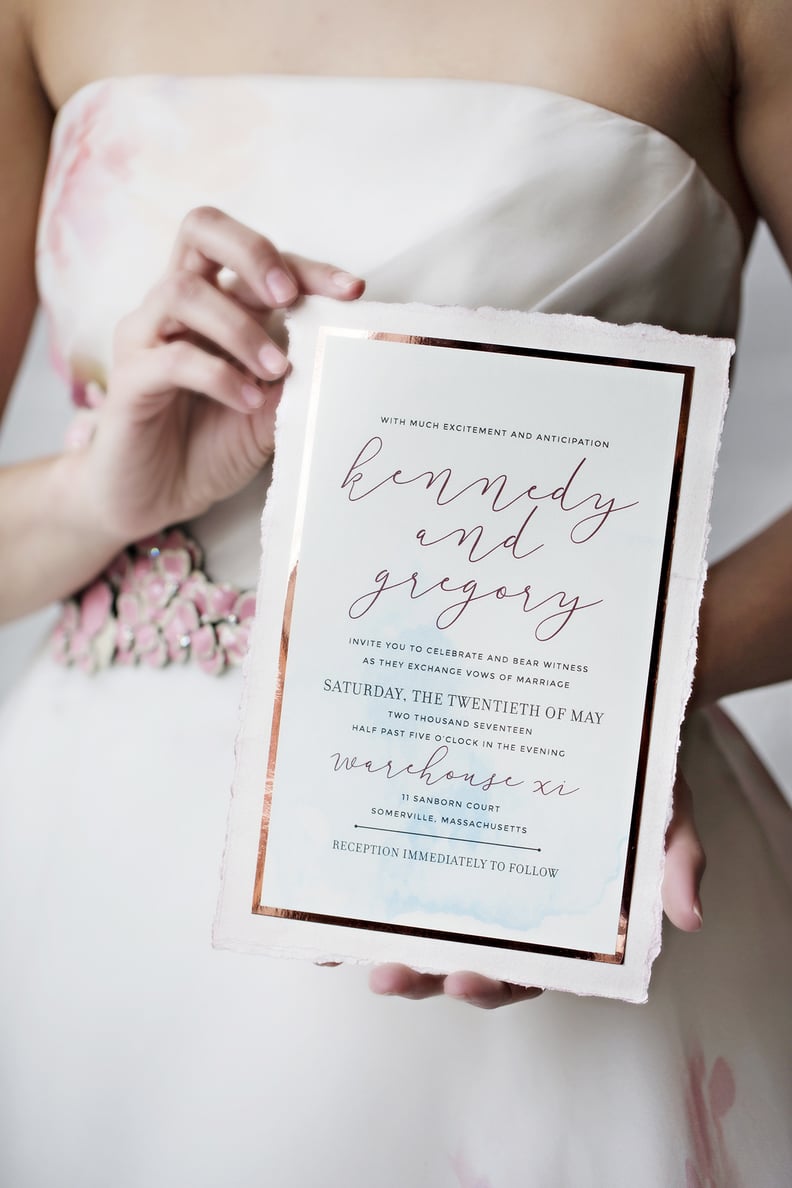 Paper Goods
Erica Trombetti of Infinite Events shared, "For your paper goods, go all recycled paper or cloth! Do linen napkins throughout and use upcycled vases from friends and family. Repurpose the flowers from the wedding to the brunch, or donate them. You can make small adjustments that will make a big eco-friendly impact!"
04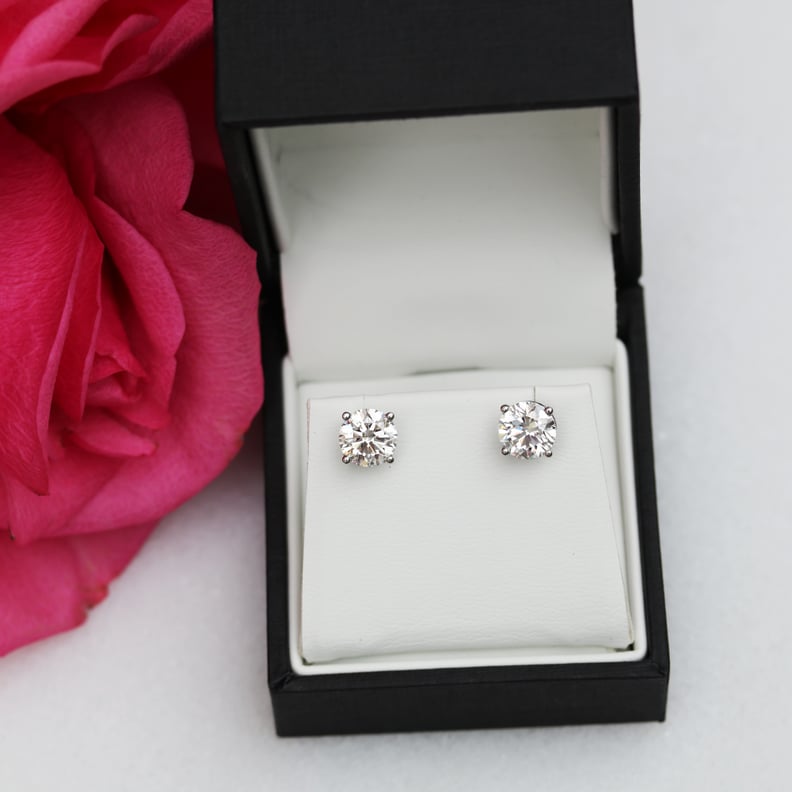 The Bling
When it comes to your wedding day bling, try earth-friendly, laboratory-grown diamonds from a company like Ada Diamonds.
05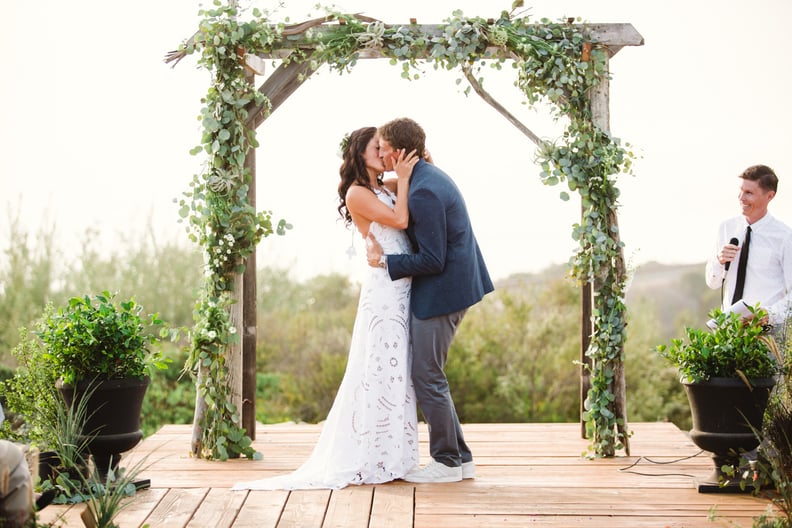 Greenery
"To make your wedding more 'green,' I highly recommend incorporating potted plants where you are able — lining the aisle, on cocktail tables, and maybe even incorporate into your reception centerpieces," suggested Tyler Speier of Tyler Speier Events. "I also love using greenery and blooms that are local to the area you are getting married, ideally purchased from a local farmer at a farmer's market."
06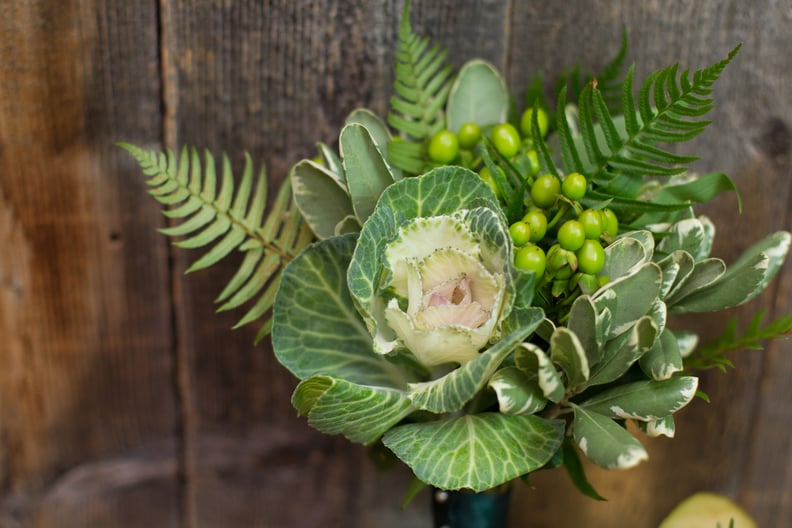 DIY
DIY your floral arrangements beautifully and easily with the assistance of a service like Bloominous's Eco-Chic Collection, which provides designers who will empower you to get in touch with your green thumb.
07
The Dress
Research some sustainable dress designers that are eco-friendly and use pro-social technologies, such as Reformation, pictured here. Handmade dresses made from natural fiber fabrics, eco silks, sustainable fabrics, and secondhand dresses are a perfect way to not only save money on your gown, but also save the environment!