7 Cool Engagement Ring Instagram Accounts You NEED to Be Following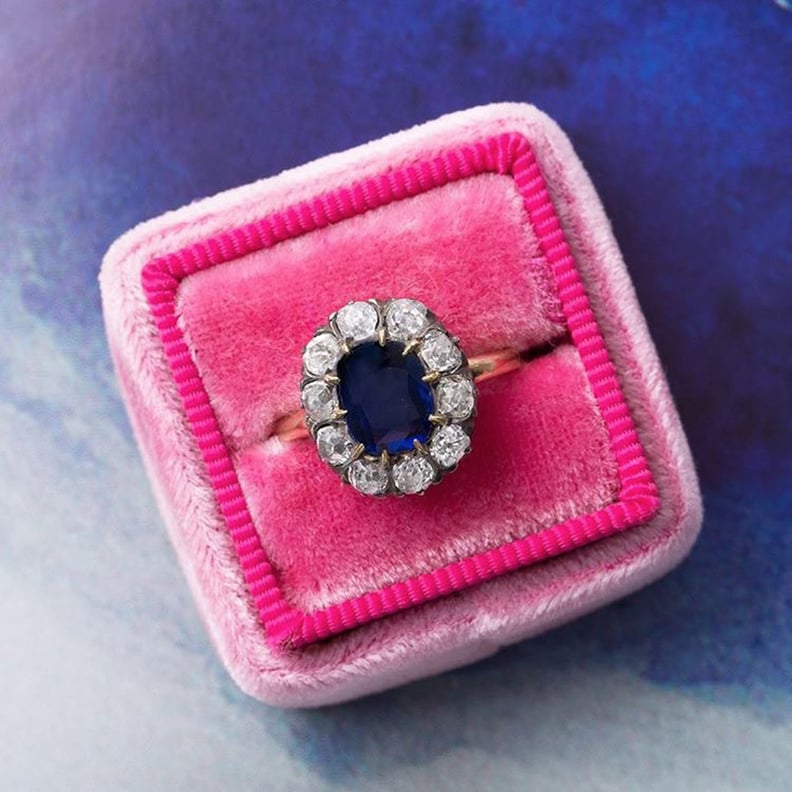 Whether you hope to get engaged soon or you just love some gorgeous inspiration, we have rounded up the best engagement ring Instagram accounts out there. Seriously, these photos are beyond beautiful. Check out our favorite accounts for bling we curated just for you — you'll be dying for your SO to put a ring on it.
— Additional reporting by Brinton Parker
01
Mociun
A mix of custom jewelry and the store's own designs make Mociun the brand of your dreams. These rings are unlike anything you have ever seen before — the gem colors and shapes are totally innovative.
Instagram: Mociun
02
Vale Jewelry
You can consider Vale the master of delicate gold jewelry. These engagement ring options are as affordable as they are beautiful.
Instagram: Vale Jewelry
03
Stone Fox Bride
Unique ring inspiration is only the tip of the iceberg with this incredible account. You'll find great ideas for dresses, decor, and wedding themes as well.
Instagram: Stone Fox Bride
04
Anna Sheffield
Jewelry designer Anna Sheffield's rings are reminiscent of vintage options from many decades ago. These sparklers are filled with intricate details.
Instagram: Anna Sheffield
05
Trumpet & Horn
The vibrant rings at Trumpet & Horn are certainly standouts, but you'll also obsess over the velvet boxes and watercolor backgrounds these gems are styled with.
Instagram: Trumpet & Horn
06
Bell & Bird
If you prefer to think big, you'll obsess over the massive stones at Bell & Bird. All of the jewels are from the 18th and 19th centuries.
Instagram: Bell & Bird
07
Ken and Dana Design
Ken and Dana Design must have an excellent jewelry photographer, because their photos showcase every last detail of the breathtaking rings they have to offer.
Instagram: Ken and Dana Design