Sooo, This Woman Sneakily Took Her Sister's Engagement Photos While Disguised as a Bush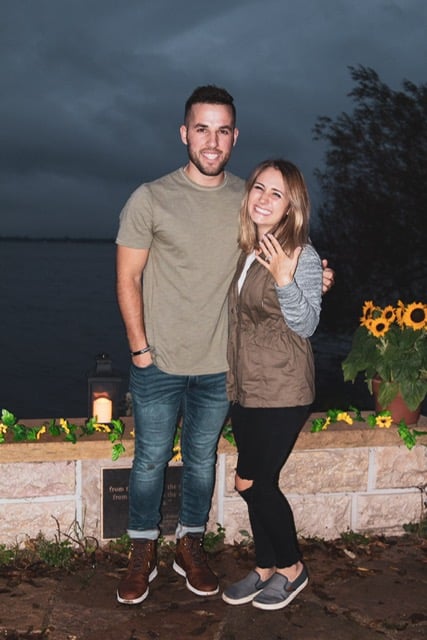 Therese Merkel
There are no lengths Therese Merkel wouldn't go to for her older sister Rachel, and that includes disguising herself as a bush to snap some super sweet engagement photos. Yep, a week before Rachel's then-boyfriend Andrew Philibeck planned to propose, he and Therese walked the trail to Picnic Point in Madison, WI, (aka the proposal spot) to devise the perfect plan for the engagement. "I was like 'Haha, what if I was a bush?' and Andrew is the one who really ran with it," Therese told POPSUGAR via email. "I got this text [from him] later that night . . . It was then real."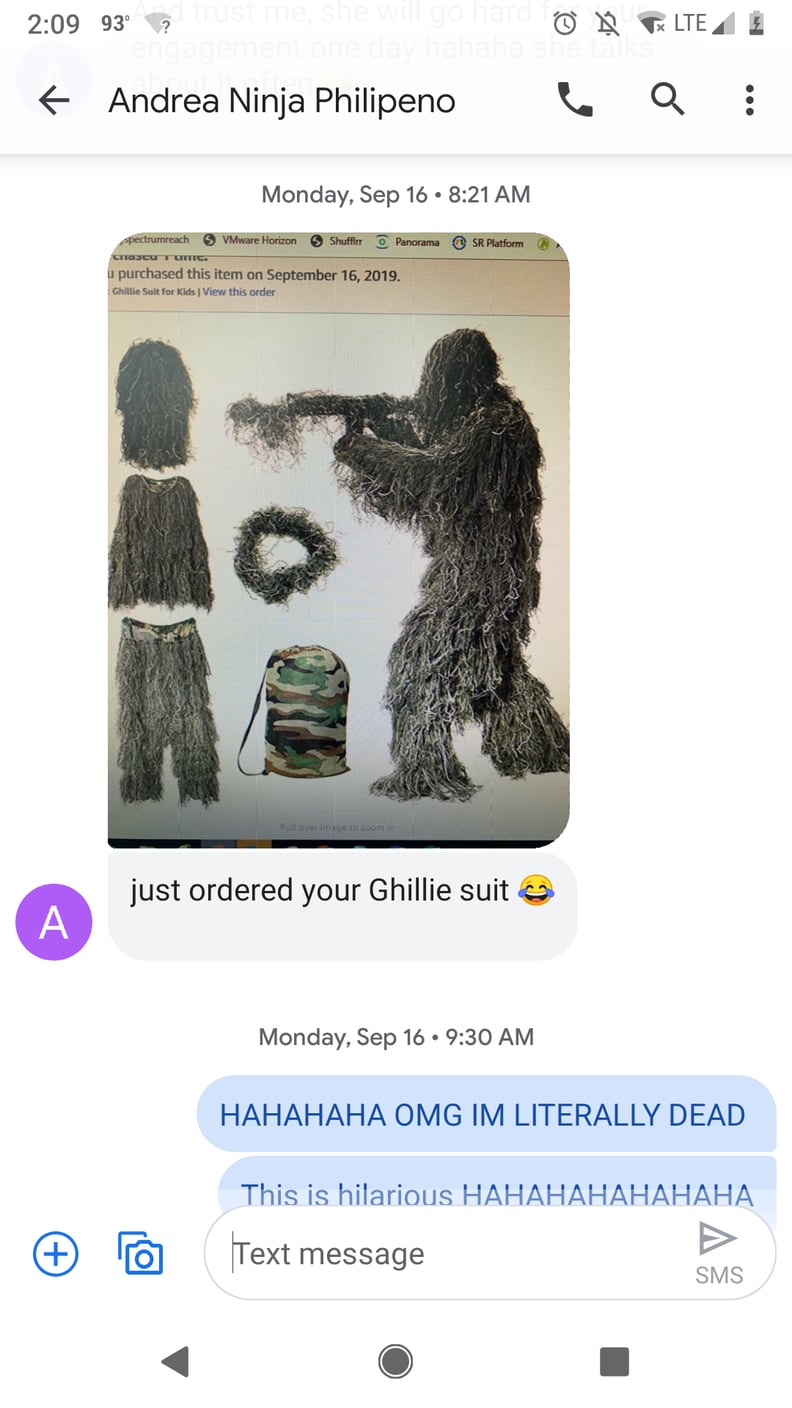 A month before the engagement, Andrew called Therese to ask for her approval before he proposed, and to ask for some help in crafting an engagement plan Rachel would never forget. Almost immediately, Therese, the family videographer, knew she was going to have to figure out a way to video tape her sister's reaction during the big moment . . . in secret, of course.
Andrew called ahead to get special permission to decorate Picnic Point with sunflowers — Rachel's favorite flowers — and glowing lanterns. Then, at sundown on Sept. 21, Therese got into position, blending in almost seamlessly with the trees and shrubbery around her. "While I was hiding, I had the perfect view of the whole thing," she said. "Andrew knew I was hiding and wasn't even sure I was there when he walked down — that's how baller this suit was. He wrote her a loving poem, and then got down on one knee — well, at least tried, because the ring got stuck in his pocket during attempt one . . . She said yes during attempt two."
"Rachel was very confused and I was legit crying tears of joy because of how special the whole event was."
During the proposal, Therese's brother Ryan and a few others were posted further down the trail to make sure the coast was clear for the sweet moment and Therese's hilarious reveal. "I revealed my organic-looking self by screaming 'SHE SAID YES! SHE SAID YES!'" Therese explained. "Rachel was very confused and I was legit crying tears of joy because of how special the whole event was. I wore the suit the full mile hike back . . . and yes, I did have Rachel give me a tick check when we got back to my place."
Afterwards, both Andrew and Rachel's immediate families got together for a surprise party, in which Therese was (probably) not disguised as a bush. "The bush was one of the 4,932 things Andrew did to make the day super awesome and family-oriented," Therese added, pointing out the surprise party, the creative engagement, and Rachel's gorgeous engagement ring as just a few elements that made the day so special.
In addition to all of Andrew's thoughtful planning, Therese's dedication to capturing Rachel's immediate reaction proves just how far a sister-sister duo will go for each other. So sweet! See more photos of Therese's fantastic costume and the shrub-tastic engagement ahead.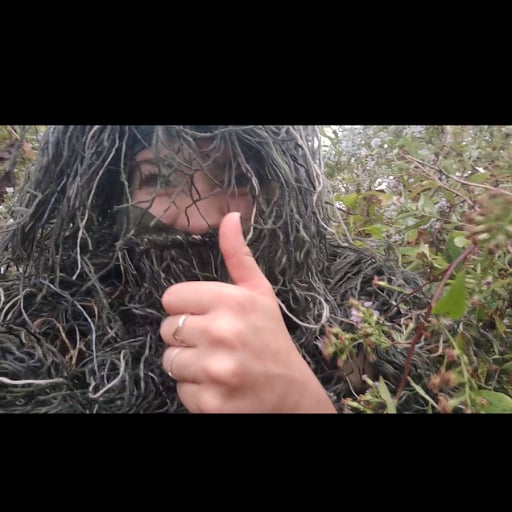 Therese Preparing For the Big Moment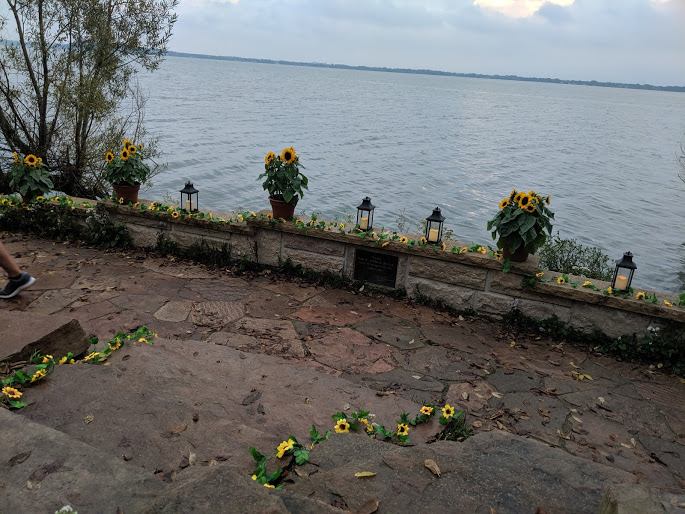 Picnic Point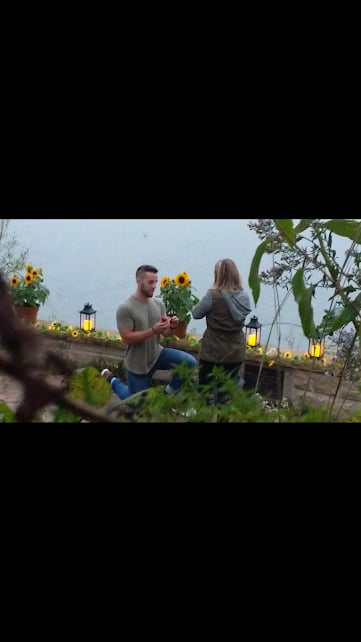 Andrew Proposing to Rachel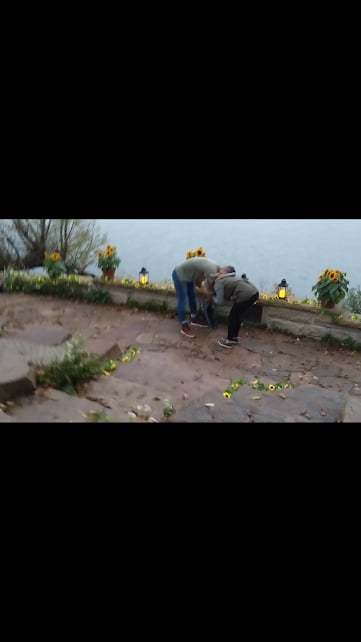 Andrew and Rachel After Therese Jumped Out From the Bushes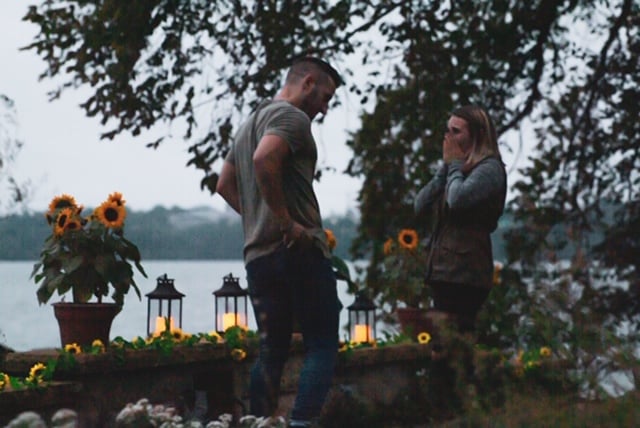 The Proposal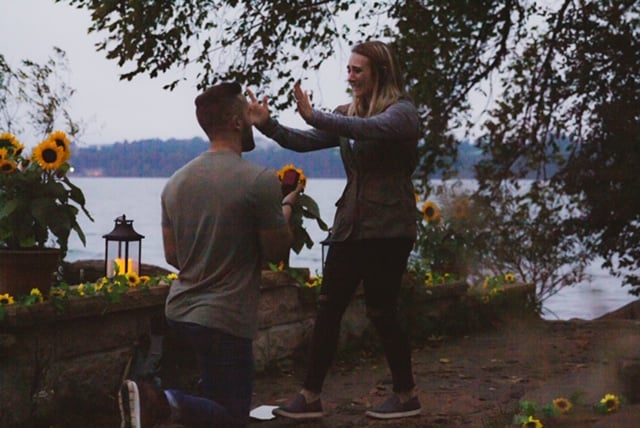 Rachel Saying "Yes"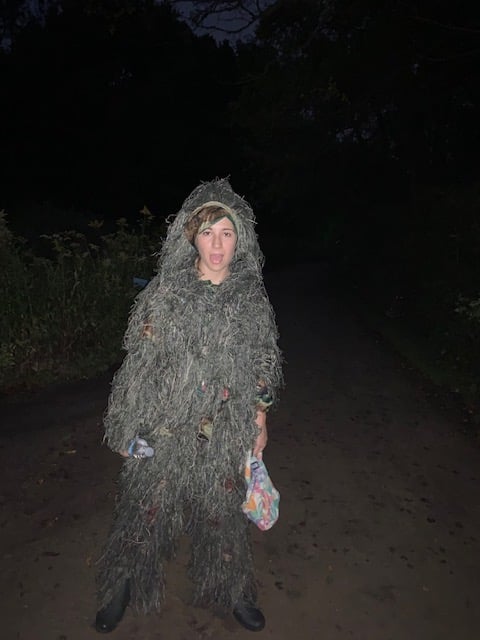 Therese After 20 Sweaty Minutes in Her Ghillie Suit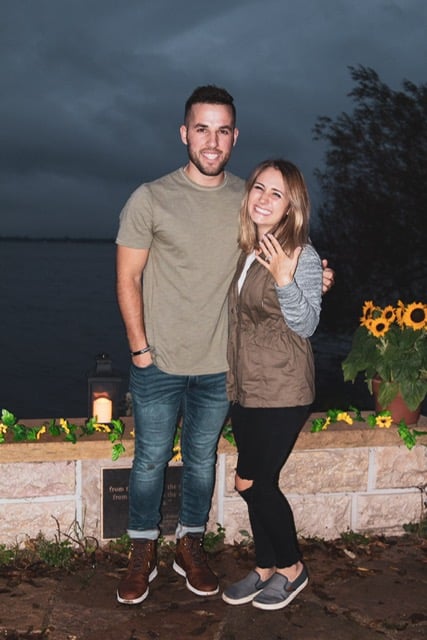 The Happy Couple