10 Ways to Get Through the Holidays as a Single Woman Without a Meltdown
As a single woman, you know the scene all too well: you're sitting at the Thanksgiving table, and your grandmother wants to know when you'll finally find a nice partner to settle down with. At your annual Christmas Eve party, your mother finds a way to bring up her lack of grandchildren to the group. You're solo at the office holiday party; you go sans date to your best friend's cookie exchange. And forget New Year's Eve — the only thing you're kissing at midnight is your pillow.
But times have changed, and women don't need to sit at home and dwell on their lack of partners or put a ring on THAT finger to silence the crowd. Women have careers, buy homes, maintain apartments, and some are happy being alone. Check out these ways to make sure you don't let the holiday blues — or Grandma — get you down this season.
01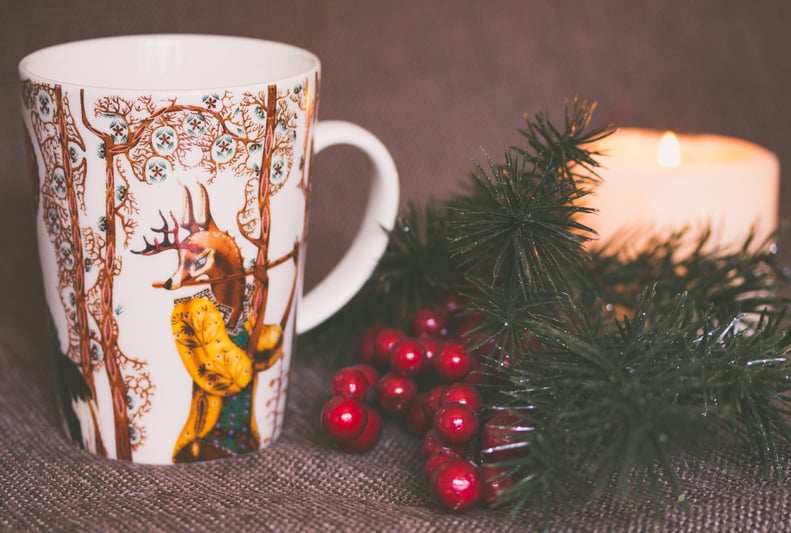 Start Your Own Tradition
Plan to do something that's all your own this holiday season. Maybe you have wanted to go ice skating at Rockefeller Plaza do it solo or with a friend. You could head to a holiday movie by yourself or set aside a special time for writing holiday cards or wrapping gifts. Whatever you choose to do, big or small, make sure it's something that will give you peace.
02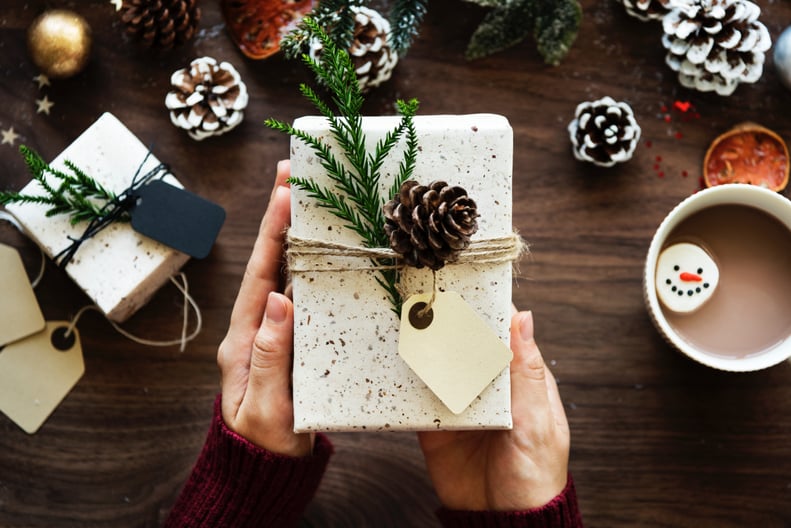 Don't Forget About You
While everyone you know will be getting showered with some sweet present and the 'Gram is going to be filled with photos of gift exchanges, set aside a little money in your budget to treat yourself to something luxurious. Maybe a spa gift certificate for a massage or facial later in the year or that new coat you've been eyeing. Top it all off with a "To Me, Love Me," tag on the wrapping for optimal (and funny) social media reactions.
03
Bake
Baking is once of those things that really symbolizes holiday time, and along with it will be a cup of cheer. Try your hand at your grandma's beloved pie, put your own spin on your aunt's cookies, or make something all your own. Baking passes the time, but it's also a craft that will make you feel good about the result, especially if you plan to share it with others. Unless you burn the pie. Then, maybe not.
04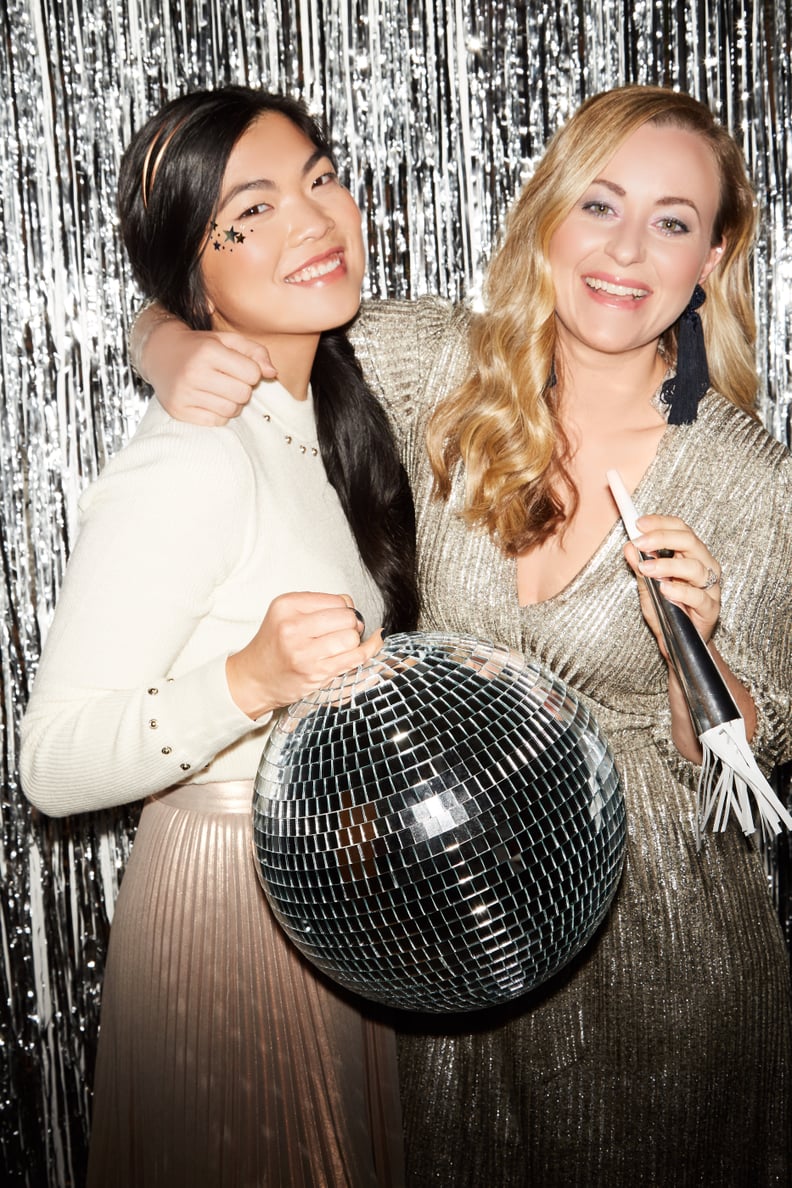 Bring a Friend With You
While many holiday parties will be all about the couples, bring a close friend with you that may just be looking for a fun night out. Make up a drinking game centered around how many couples kiss under the mistletoe or take silly selfies in your best ugly Christmas sweater. Having someone by your side will make it easier to deal with being alone, but don't keep the party between you two! Venture off and work the room during the holidays, everyone is more sensitive and inclusive.
05 Give Back
Take some time out of your busy holiday schedule to volunteer at a soup kitchen or read books to children at a local hospital. Being around others that are less fortunate will help put your holiday blues into perspective.
06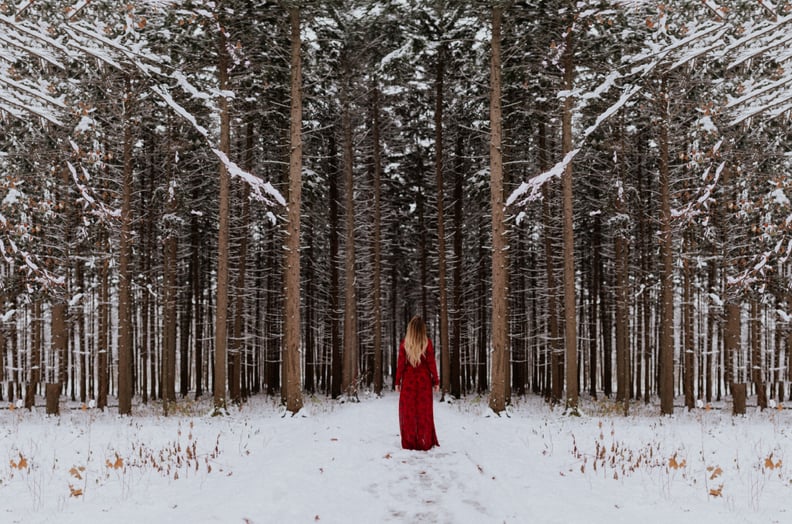 Get Dressed Up
While it may be easier to not really put too much thought in your appearance, don't take that route. Be festive, do your makeup, get your nails done — anything that will make you feel like the best version of yourself. Put the focus on putting your best face forward because when you feel good, you will shine brighter than the star on top of the tree, no matter your relationship status.
07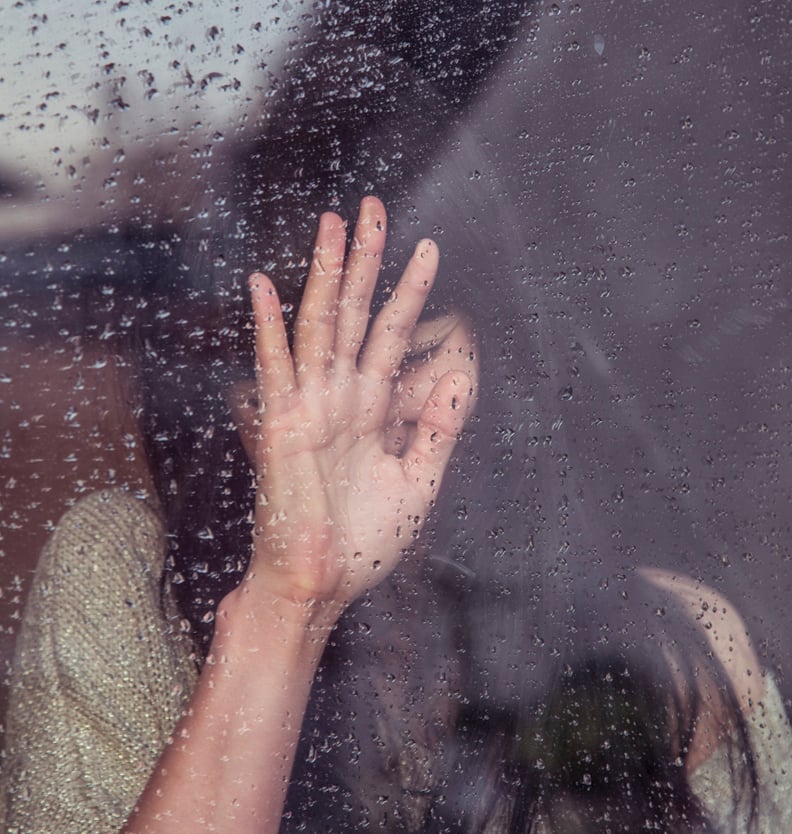 Allow Yourself Time to Cry
While some may avoid romantic comedies during the holiday season, it may be cathartic to just let it all out there. Make your hot chocolate, cozy up with your bad self (or any furry babies you may have), pop in Love Actually, and cry if you have to. It's really no big deal plus, it's cold out, those tears will freeze by morning.
08
Get Out of Your Box (or Cubicle)
If you're at a holiday work event by yourself, chances are there will be someone else there without a date as well. There are inevitable conflicts in office parties, lack of babysitters during the season, and more. Ask around the office beforehand to see who is bringing a date, make a pact with your work-wife to go solo together, or suck it up, see who is there alone, and make friends. You never know what the result could be.
09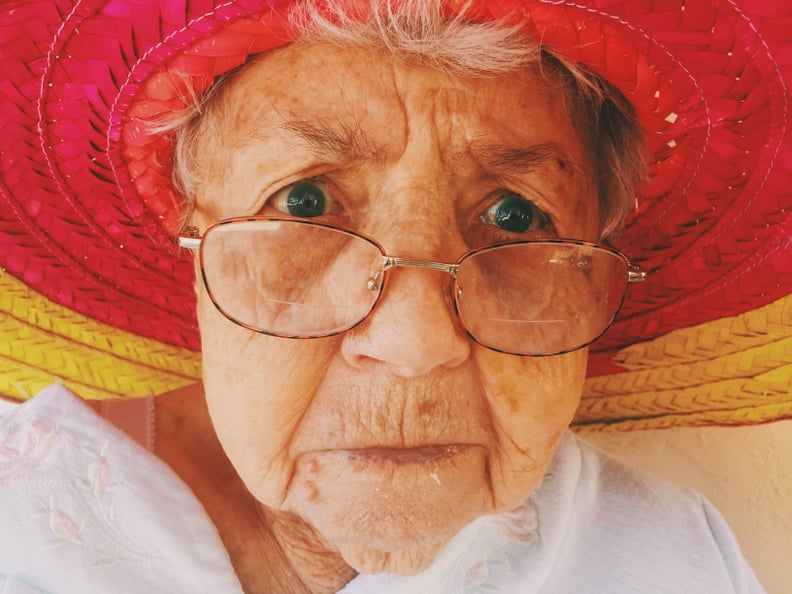 For the Love of All Things Good, Ignore Grandma
It's like you can't even get your turkey down before Grandma starts asking when you're going to get married, your mother is demanding grandchildren, and your nosy aunt jumps in and wants to know who you're dating. This may sound ridiculous, but ignore them. Instead, tell them about how you're rocking your career, put a down payment on a new condo, read a really great book, or how you are putting the focus on your health for the next year and really plan to get in shape. It can feel like having a significant other and some little nuggets defines you as a woman, and it does not. There is absolutely nothing wrong with doing what's best for you and doing it in your own time. Tout your accomplishments, girl, because you earned them!
10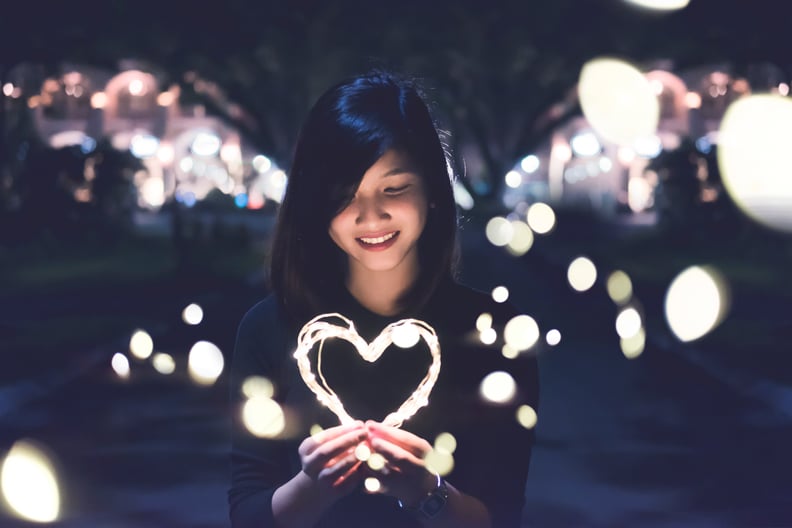 Focus on Love
You may be asking yourself what I'm talking about because you obviously don't have love or you wouldn't be reading this. But, you do. Don't spend time thinking about what you don't have. Remind yourself of what you do. Think about all of the ways people love you and how you love others. Maybe your niece is the apple of your eye. And you have amazing friends that have been there for you all year. Don't let one aspect of your life overrule the other great parts.