7 Ways Millennial Brides Are Changing the Wedding Game — and 1 Thing That's Stayed the Same
It's no surprise that today's wedding traditions differ from those of our grandparents and even parents, but did you ever wonder why? Ilana Stern, founder of Weddington Way, shares how wedding planning might differ with Millennial brides.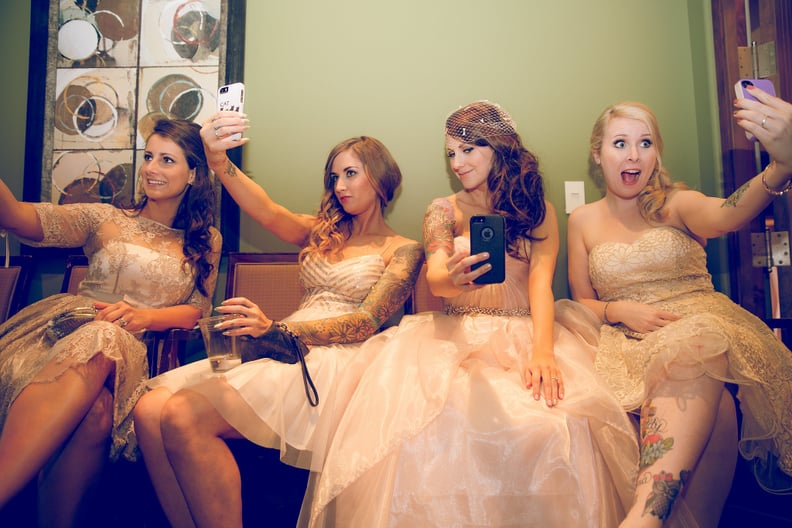 Ever wonder how your wedding planning might differ from your mom's planning? Consider your questions answered. Ilana Stern, the founder of Weddington Way, a collaborative shopping site for weddings, recently told all during an interview with Inflection Point. We have the highlights below.
To find out more about how Ilana is empowering women to take control within the $20 billion wedding industry — and what it takes to be an entrepreneur — hear more in the Inflection Point interview with host Lauren Schiller. Inflection Point is a new public radio show that we're loving. Think of it as required listening for interviews with women changing the status quo.
1. She finds inspiration online and offline.
"Today's millennial bride is driving inspiration from Pinterest as well as from wedding magazines."
2. She knows how to shop smartly and still have fun.
"A level of efficiency while still having a delightful experience is something that is really unique to the Millennials and something that they look for in a lot of different elements of their life."
3. She's streamlining her research through smart websites that do the work for her.
"The inspiration is happening, but then there is a gap between inspiration and turning it into reality. When I come to Weddington Way, once Weddington Way learns that my color palette is blush and ivory, and I'm going for this Boho flowy look, the shopping experience will actually cater to me and ultimately we imagine Weddington Way for these blush ivory beach Boho bride. She will live in blush ivory beach Boho on Weddington Way. She won't see anything black tie, she won't see anything in browns and other colors that don't fit her palette so we're really just cutting out the noise."
4. No more need for an inspiration scrapbook — or tearing out magazine photos.
"We're streamlining an experience for her and we're using data about her to serve up this really personal experience that makes the shopping experience easy. There's an actual shared virtual showroom where a bride can invite others to participate in the shopping experience together, even if they don't live in the same place. "
5. She values friends' opinions over brand recognition.
"Millennials as a generation care more about what their friends and family think about purchases than they do about large brands or institutional opinions."
6. She loves to collaborate.
"Part of what we're doing with our collaborative experience is creating an experience that's more native to this generation, where we're enabling a really fun way for them to pull in the people who matter to them to get their opinion on purchases."
7. Geographical distance is no longer a barrier.
"Just by nature, Millennials live in different places. Often they grow up in one city, they go to college in another and they bounce around so they just don't live in the same place as all the people who matter to them. [Figuring out wedding details online] enables that collaboration that they wouldn't otherwise have."
What hasn't changed? Brides are still (mostly) in the drivers' seat.
"In 70 percent of weddings, the bride is driving and deciding upon what the men are wearing. Even in the sphere of what the guys are themselves wearing, it's still the bride who is the driver behind the decisions."