Justin Trudeau Is Straight-Up Prince Charming in His Throwback Wedding Photos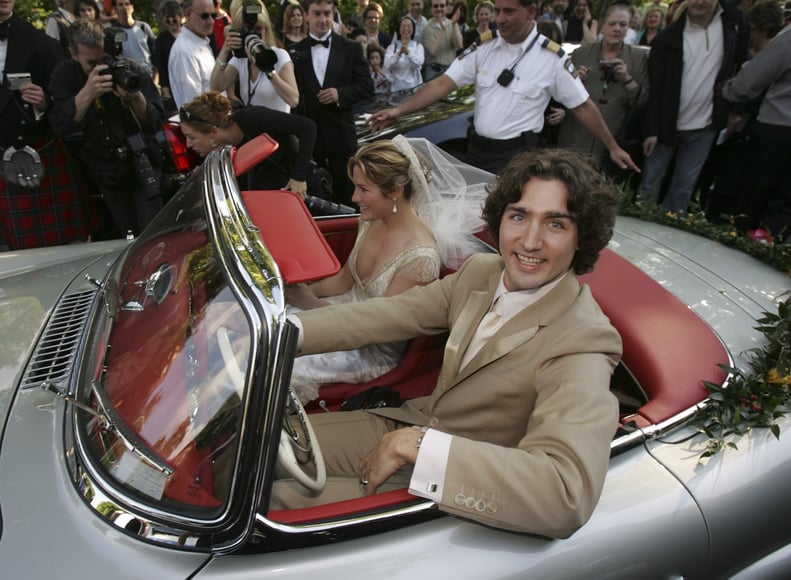 Getty | Bernard Weil
Justin Trudeau is fine as hell, but he's also taken, we're afraid. The prime minister of Canada put a ring on it over a decade ago, and we found the photos to prove it. Yep, we uncovered evidence from his perfect, amazing wedding to Sophie Grégoire back on May 28, 2005. That tan suit, that fluffy hair: he is basically a real-life Prince Eric.
Not only is Justin himself ridiculously cute, but his love story is adorable as well. Sophie was a childhood classmate of Justin's brother Michel, so they grew up together. They crossed paths once more in 2003 when they cohosted a charity ball together, and the rest is history. Their wedding was a Roman Catholic ceremony at the Sainte-Madeleine d'Outremont Church in Montreal. Now the parents of three are still going strong.
But enough about that, can we talk about how handsome Justin looks? Those eyes, that smile — can he just take over America as well? Enjoy the photos from his big day with Sophie.