Kevin Jonas on Love and Sex: "One With the Other Is Even Better"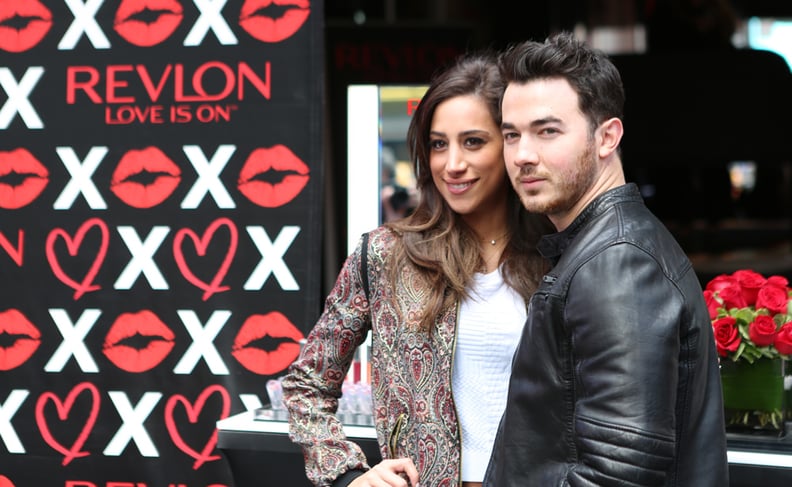 POPSUGAR Photography | Allie Merriam
POPSUGAR Photography | Allie Merriam
Kevin Jonas and his wife, Danielle, celebrated National Lover's Day on Thursday in what's arguably the most public place in America: Times Square. The Jonases were invited by Revlon to mark the holiday at a special pop-up in midtown Manhattan, and the couple gamely commemorated the occasion with a special lip-lock broadcast on a massive screen for all to see.
We caught a few minutes with Kevin and Danielle, who tied the knot back in December 2009. They're now parents to a 1-year-old daughter, Alena, and have a happy home life together in New Jersey. Being parents doesn't mean Kevin and Danielle have pressed pause on romance, though, as they told us in conversation.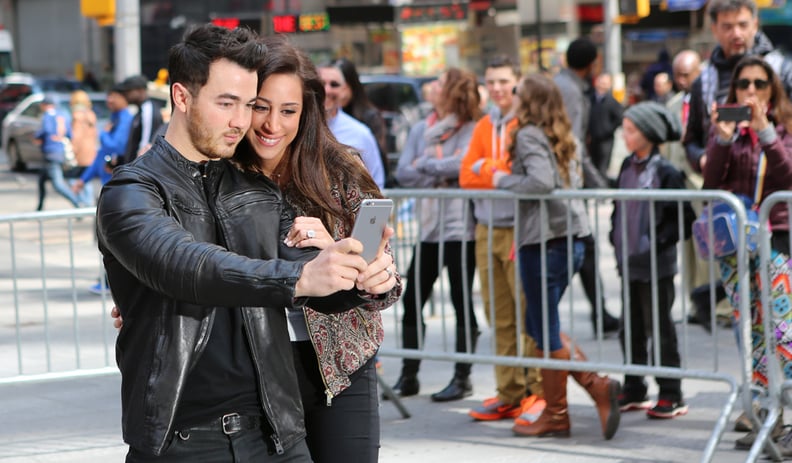 POPSUGAR: How are you guys spending National Lover's Day?
Kevin Jonas: It dawned on us that this was happening today, so it's going to be a date night. I'll take my girls — my daughter as well — to dinner.
PS: I was surprised that you guys have been married for almost six years. Time flies! Six years in, what's your favorite thing about marriage?
KJ: It's still new and fresh every day. There are times where you are the happiest you can be, and there are times where you're just in a mood. But somehow it always works out — you work it out together. Now that we have a daughter, life does change rapidly. But it's been a lot of fun. And I'm continually learning about [Danielle], which is great.
Danielle Jonas: After a certain point, when we were dating, we knew that we were meant to be together. We wanted to get married. The funny thing is, [we] still feel that way.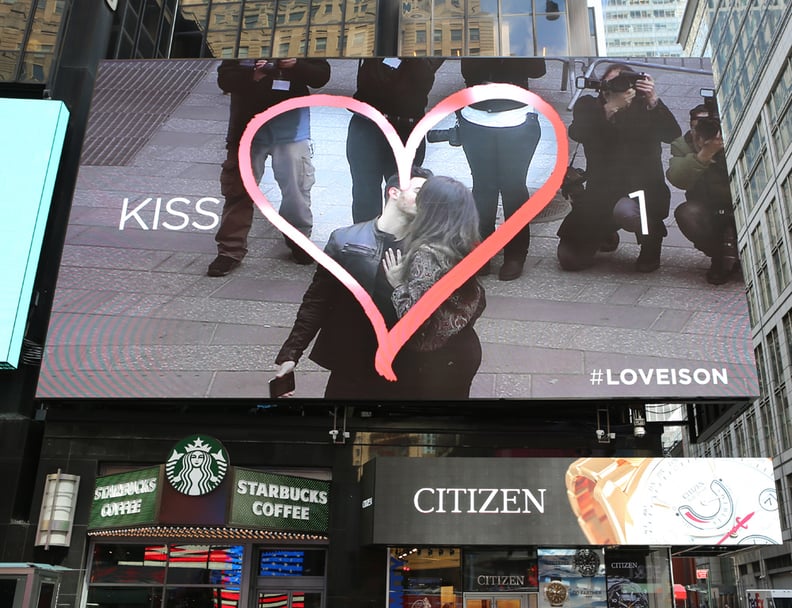 PS: How do you guys spend time together on the rare instances you aren't with your daughter?
KJ: We'll get a break, and we'll order Chinese food and just sit on the couch. We'll have a glass of wine, and just kind of chill out, watch our favorite shows, catch up on something, and just be together. We don't have to think, "Maybe she's going to wake up!" or "We have to get up in a couple hours." It's just our time. It's just spending time together — as much as we can.
PS: What are those favorite shows?
DJ: We're good with that. We like the same shows.
KJ: Obviously, Wednesday nights you have Modern Family, you have all of those. I like that new show Fresh Off the Boat. It's really funny. Scandal.
DJ: Scandal. That's my favorite.
KJ: I'm a big Blacklist, Game of Thrones fan — all the usual. House of Cards, for me, is my top dog.
PS: Such a relatable couple!
KJ: It's Netflix! We order takeout. Wine. Netflix. Happy.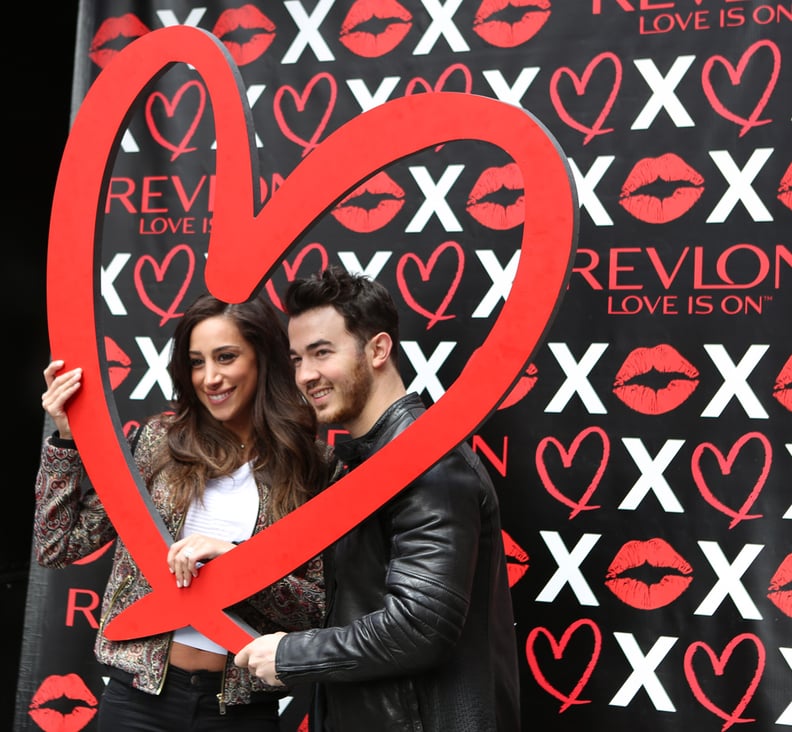 PS: Do you have a regimented date night, like every Saturday?
KJ: We try. It's just sporadic because of my schedule and [Danielle's] with the baby. Who knows how the baby's feeling — she might be teething, you never know! We try to [have date night] during the week because on the weekends we always have stuff going on and our friends are finally available to hang out.
DJ: My babysitter is my mom, and on the weekends she's busy. It's like, "You can watch her on the weekdays then."
PS: What's the main way your relationship has changed since having a baby?
DJ: We have to work on it even more than we did when she wasn't around. But she also has made it even better because we laugh a lot. We goof around. We act like two kids.
KJ: All you want to do is make her laugh. It makes us laugh a lot.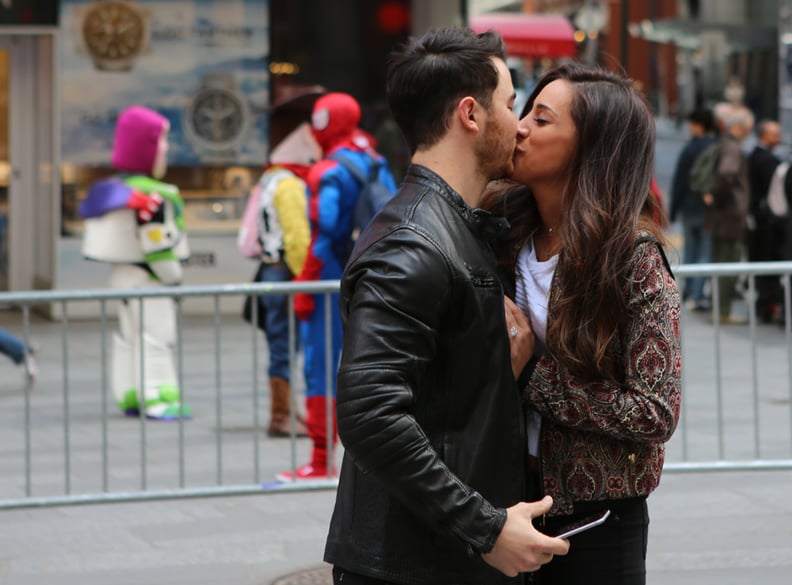 PS: Do you celebrate your dating anniversary, wedding anniversary, or both?
KJ: We celebrate all of them. May 24. That's the day we met. See I know the date, which is pretty impressive for a guy.
DJ: I think it's more our wedding anniversary. Kevin does point out when we got engaged, in July.
KJ: July 2.
PS: This interview is for POPSUGAR Love & Sex. Do you have any words of wisdom to share on either of those topics?
KJ: One with the other is even better. True that. I think communication is key in all things. I think it's all about finding the right person. Find your match.