Lelo Sila Review: Vibrator Brought Me to Orgasm in a Minute
This Sex Toy Brought Me to Orgasm in Less Than a Minute — Seriously
As POPSUGAR editors, we independently select and write about stuff we love and think you'll like too. If you buy a product we have recommended, we may receive affiliate commission, which in turn supports our work.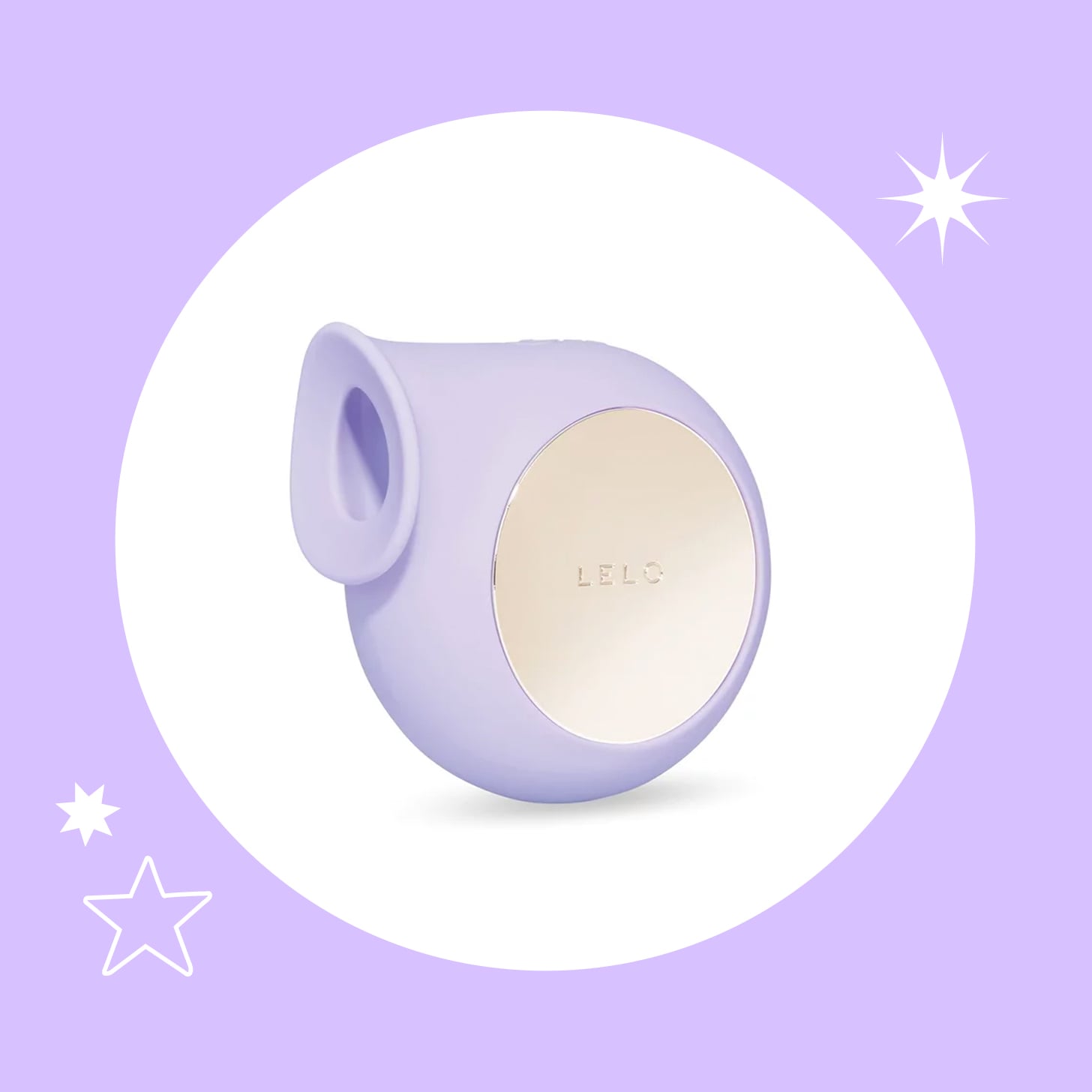 >
I never have a problem reaching orgasm when I'm alone, especially when I use a sex toy, but it usually takes several minutes. Well, that wasn't the case when I tried the sonic clitoral massager SILA ($169) by LELO.
I typically wait for nights my boyfriend is on shift at the fire department to try out new toys. It makes those nights much more exciting! So, when I first received my SILA, it sat on my nightstand for a couple of days, and I almost forgot it was there. Until one evening, while I was waiting for my partner to get out of the shower, it caught my eye.
I've never tried a sex toy that uses sonic waves instead of vibrations, so I was curious how it would feel. I decided to give it a try for just a second to get a preview of what the sensation would be like. I wasn't planning to use it to climax, but I also wasn't expecting it to make me orgasm so quickly.
Maybe it was the feel of a new sensation, perhaps it was the lack of expectation to orgasm, or maybe this little toy is just that good. Regardless of the reason, I was shocked when a tiny preview quickly turned into an actual orgasm. It wasn't my biggest orgasm, but it was an orgasm, nonetheless. And it happened in less than a minute – no joke.
SILA features a wide mouth that encompasses the clitoris without making direct contact. The gentle sonic waves stimulate the entire clitoris with equal intensity, creating a unique sensation that both pleasures and teases, all while building up to orgasm. With eight different wave patterns and buttons to increase or decrease the waves' intensity (I recommend starting on slow and increasing from there), you can create your own custom experience. You can also add lubricant or moisturizer on the product and your body for enhanced pleasure.
Designed with the user in mind, it's rechargeable, 100 percent waterproof, features extra-soft silicone that's easy on your skin, and is "whisper quiet," so you can discreetly give yourself pleasure even when you're not at home. It also comes in pink, lilac, or aqua.
Since that first night, I've used the SILA, and it took longer to climax, but it also ended in a much bigger orgasm. Whether you're looking to enhance your solo play or sex with your partner, your clitoris will thank you for bringing SILA into the mix.