Oh My God, Look at These 17 Beautiful Man Butts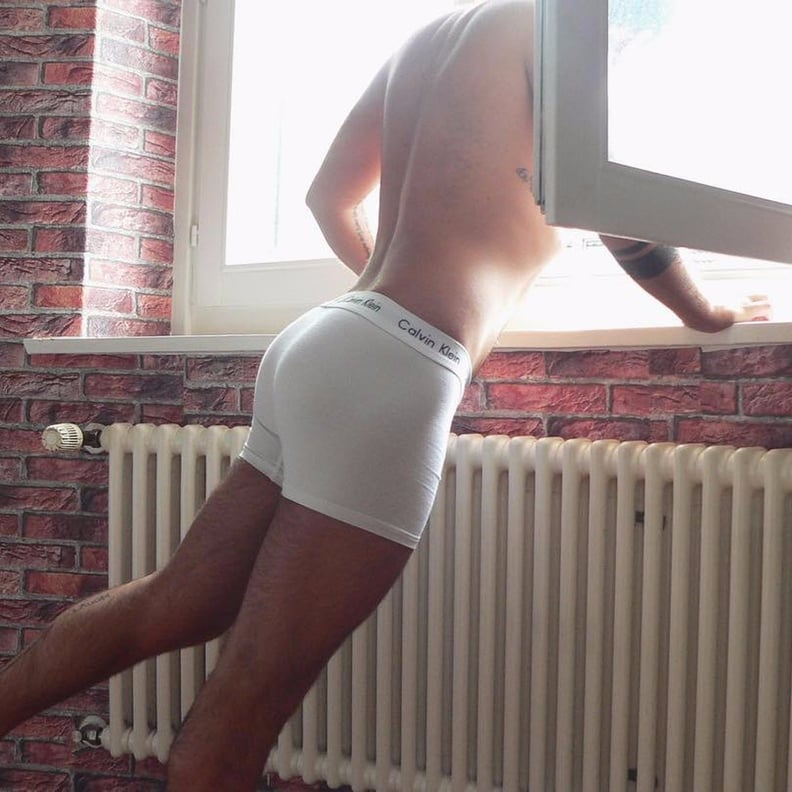 If you've never really been an ass kind of girl or guy, prepare to be swayed. We've found enough beautiful butts to confidently say that you don't stand a chance and that you'll be fully converted by the end. Bare, scantily clothed, you'll see it all ahead — and we promise we won't judge if you end up making one of them your screensaver. Forget man buns, we've got 17 men with real buns ahead.
01
If you can't stand the heat . . .
02
Possibly the hottest librarian we've ever seen.
04
A little stretch does the booty good.
08
Add us to your bedtime routine.
09
We love cereal so, so much.
11
*Insert peach emoji here.*
13
Everything looks great from here.