The 3 Most Important Lessons I've Learned After 3 Years of Marriage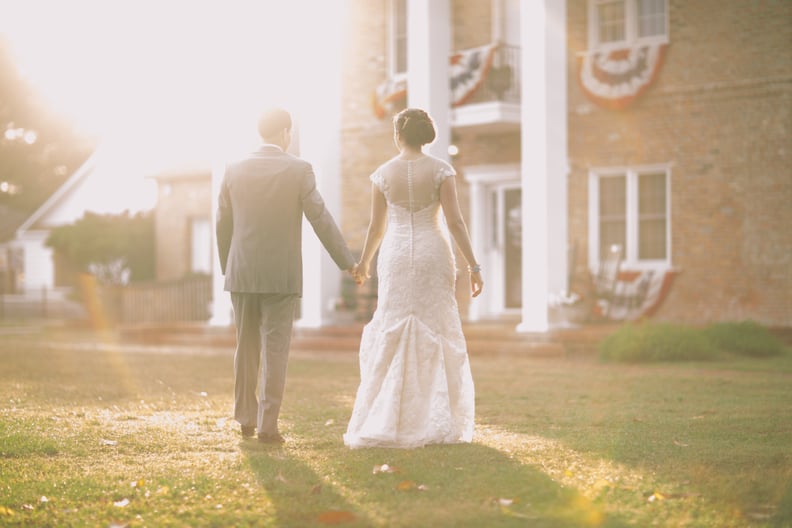 Courtesy of Kathryn McLamb
Courtesy of Kathryn McLamb
Not too long ago, my husband and I celebrated our third wedding anniversary. While I still haven't wrapped my head around the fact it's been over 1,095 days since we tied the knot on that Summer afternoon in late June, there is no doubt these last few years have been the best of my life. Best; yes. Easiest? Not so much.
Just as people warned us, marriage is hard. That's just a plain ole fact. Even after just three years, we've certainly had our fair share of high highs and low lows. Because, well, just like any other relationship, ours is anything but perfect. Yet it has been the challenges we've overcome together that has molded us into the people we are today.
Even in this short amount of time, being married has taught me quite a lot about life, love, and simply living. And while I am far from serving as any kind of relationship expert, below are three lessons I've learned since saying "I do."
1. A loving partnership comes down to three things: support, sacrifice, and gratitude.
When you commit your life to someone and ultimately become one unit, there is no doubt that a lot of merging will take place. Let's see, you and your partner will most likely merge your families, friends, hopes, and even dreams. Now, is it just me or is that a LOT of merging? And sometimes, all of this integration can be a bit hard to balance. But that's where the power of partnership steps in.
In order for a partnership — a lifelong, loving partnership, nonetheless — to be successful, I have found that support must be the highest priority. Whether it's a major decision, such as a career change, or simply deciding how you're going to break up time over the holidays with each other's family since you live 3,000 miles away, personal sacrifices will have to be made, and having the support of one another will serve as the strongest anchor in a relationship.
I am extremely fortunate to call one of the most selfless people I know my husband. When I think back on the sacrifices Derek has made for me, my heart swells with gratitude. Throughout the last few years, he has pressed pause on so many of his own dreams, including his career path, so I can pursue my own creative ambitions. He continues to push and support me in the direction of my aspirations, and for that reason, I will forever be grateful.
See, the truth I've uncovered about marital bliss is the "happily ever after" part isn't a given . . . it's a gift. One that must be nurtured, tenderly cared for, and constantly looked after. And by consistently supporting, sacrificing, and being grateful for one another, happiness will continue to blossom.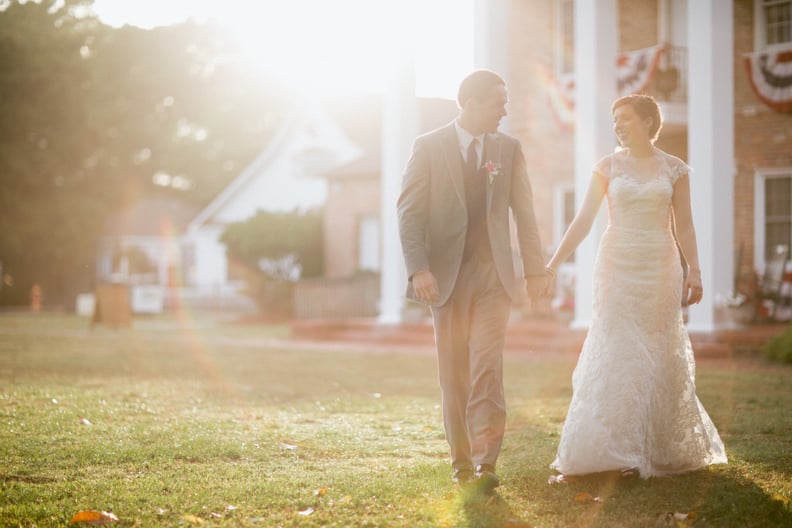 2. Cherish each and every chapter.
For as long as I can remember, I had a fickle relationship with time. While I tried my hardest to stay present in the moment, it seemed I was always in countdown mode, thinking about what was next. Thankfully, marriage has brought forth much-needed clarity to the essence of time.
As we all know, marriage usually exists in chapters. From honeymoon and prebaby to homeowner and so on, you get the idea. Being married has helped me slow down and truly appreciate each chapter in life's journey. While Derek and I are still in the prebaby stage, these last three years have opened my eyes to how fast time passes and how quickly these chapters come and go.
A perfect example is when I look around at my family. Last year, my parents celebrated their 30th wedding anniversary, and before my grandfather passed away, he and my grandmother shared 62 years of marriage together. Wow — 62 years! I can't help but get spine-crawling chills when I reminisce with these loved ones on the treasured times they spent together, because I realize the lightning-bolt speed of life. Just as in the wise words of author and speaker Gretchen Rubin, "the days are long, but the years are short."
Marriage has shifted my perspective of time, making me cling onto and cherish our current chapter. I can only hope we are fortunate enough to share a lifelong love filled with oh-so-many beautiful chapters as my grandparents did.
3. Never, ever stop the adventure.
The monotonous daily routines, the jam-packed schedules, the mile-long to-do lists, before you know it, you and your partner can get swept under a wave of redundancy. There's no fault to blame; life just happens. And as cozy — and sometimes needed — as those nights of streaming Netflix from your laptop while chowing down on pizza can be, it doesn't take too long before they can become a bit predictable. But do you want to know the one antidote I've found for even the thickest layers of boredom? Adventure.
When you think about it, marriage is woven by everyday moments. And adventure is the breath of fresh air that's constantly needed in a relationship. It's the thrill and excitement that saves you both from getting stuck in the messy glue of a rut. Because with adventure comes newness. You learn. You discover. And of course, you make new memories, together. Sharing an adventure not only strengthens your bond, but it also allows you to grow as a couple and as individuals.
While we tend to associate adventure with travel, the truth is it can stem from anything outside the ordinary. Whether it's cooking new cuisines, wandering new streets, or hiking new trails, you don't need to fork over a huge chunk of money to have an adventure — all you need are a little time, creativity, and an open mind.