5 Trendy Ideas to Spice Up Your Bridal Party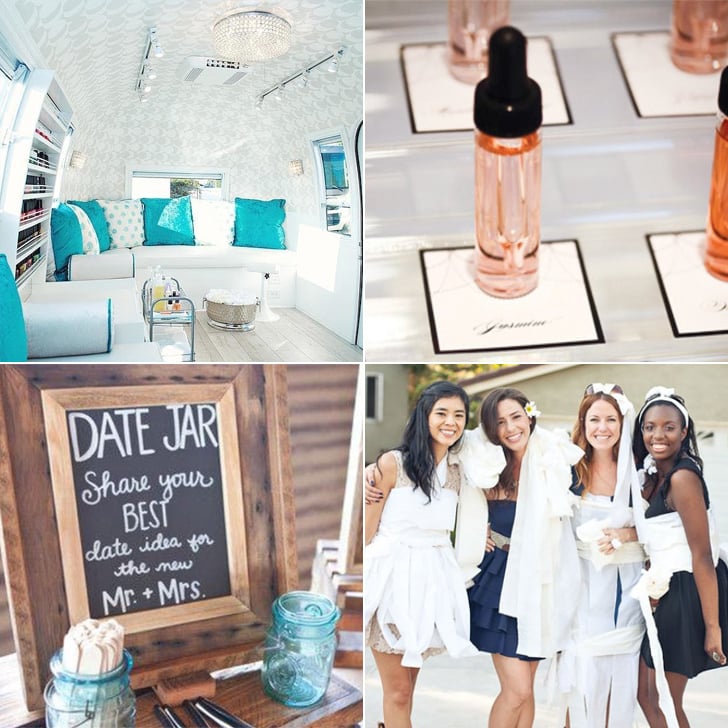 Looking for fresh ideas for a bridal shower or bachelorette party? Our friends at The Nail Truck have rounded up five new spins on the classic prewedding shindig.
From a luxe mobile nail salon to new takes on classic bridal shower games, these new ideas are quickly becoming the perfect way to try something new for any bridal party!
01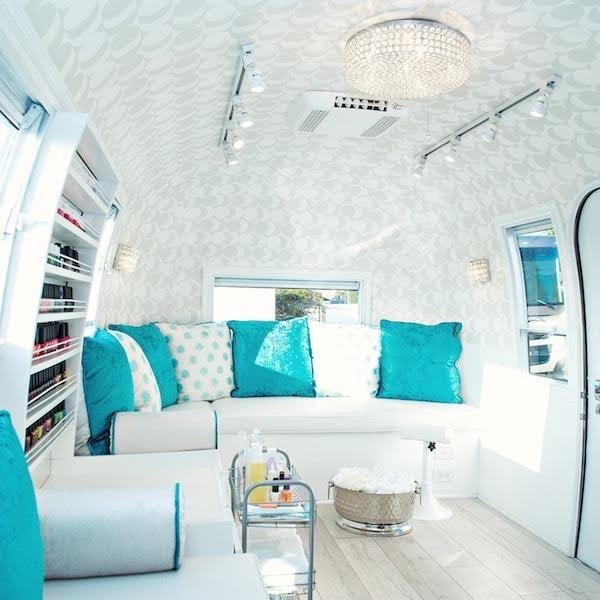 The Nail Truck
While everyone can go out and get their nails done for their bridal shower, why not have them come to you? The Nail Truck can do just that! A completely mobile nail salon, the entire bridal party can come on board the vintage airstream and enjoy manicures/pedicures together. The Nail Truck can also provide cupcakes, decorations, Champagne, and anything else to make your bridal shower one to never forget!
03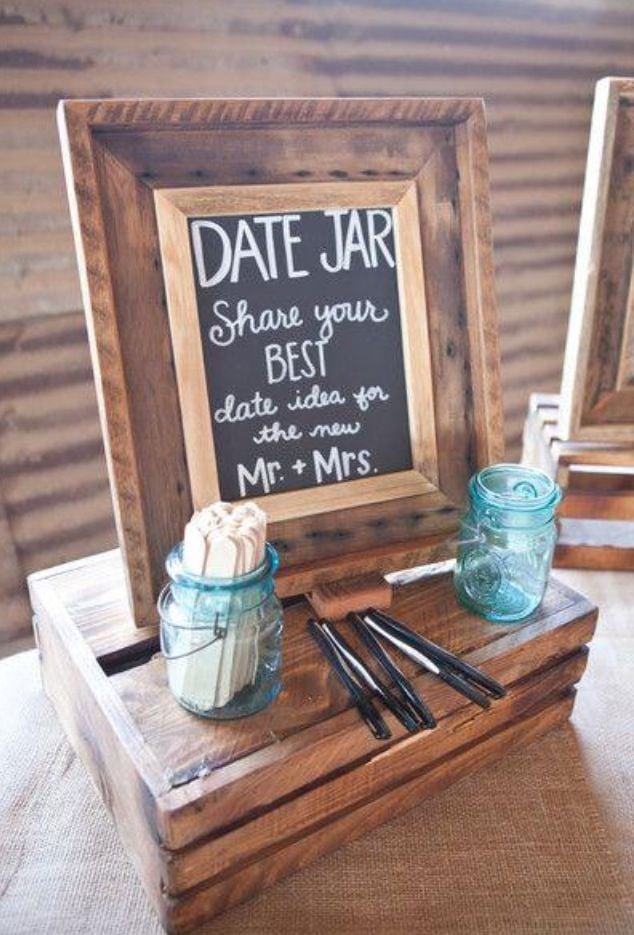 Date Jar
Spice up the bridal shower night with a fun activity that the bride can continue to use even after the wedding! Have the bridal party all write down their best idea for a date on a Popsicle stick and put it in a jar for the new Mr. and Mrs.
04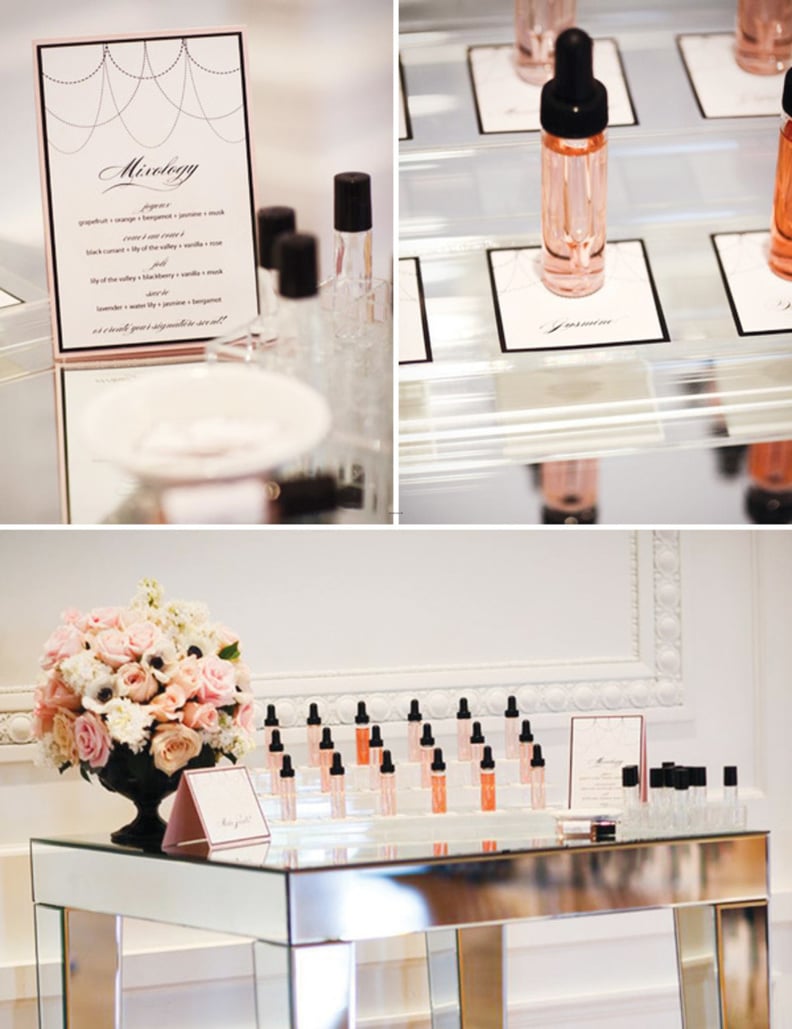 Perfume Bar
Create your own signature scent at a perfume bar with different oils and fragrances! Your bridal party can pick and choose from a variety of different scents in order to compose a unique perfume, that will always remind them of this special time together. You can also get unique perfume bottles so they can always remember the special day!
05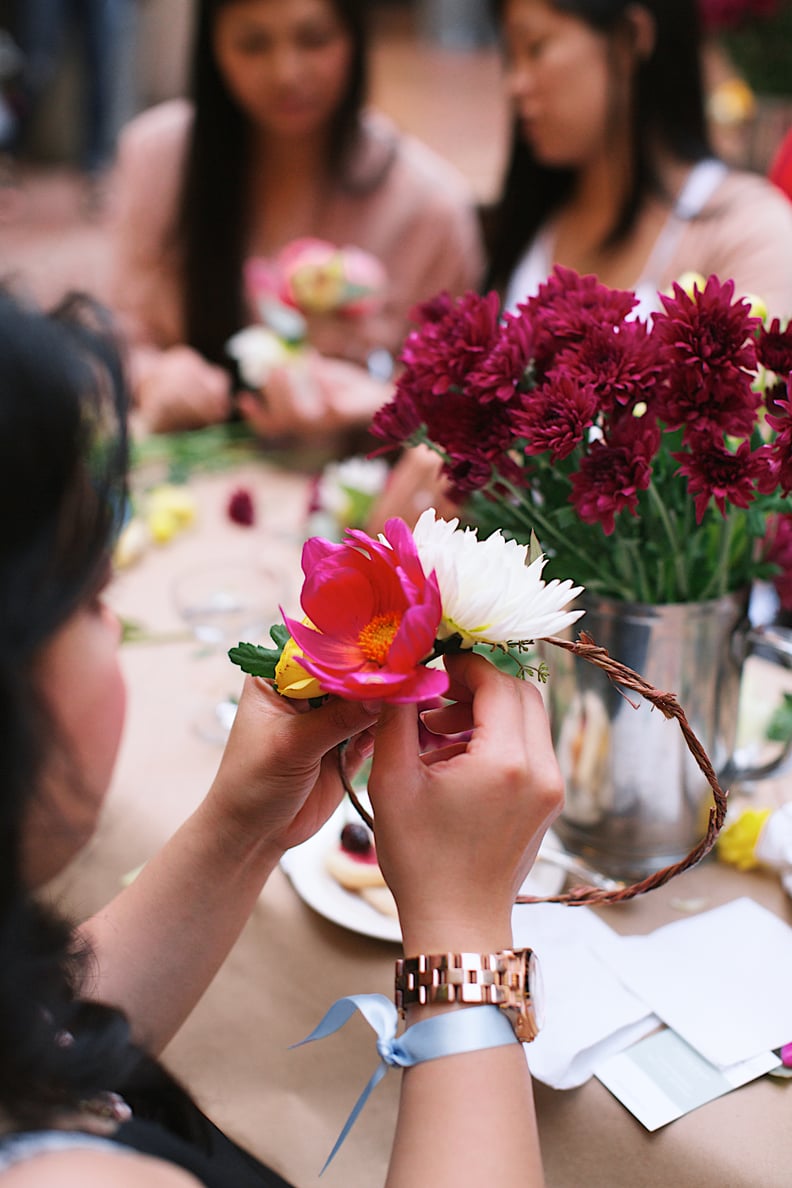 Floral Arrangements
Everyone loves flowers, especially ladies! Spend the day creating beautiful flower bouquets while sipping on some Champagne! When the day is over everyone will be able to take home their arrangements as a special reminder of the party. Brides can even have their bridal party help arrange her special wedding bouquet so that as she walks down the aisle she'll be carrying them with her.
06
Scavenger Hunt
For those active bridal parties who want to get moving for their time together try a childhood favorite, a scavenger hunt! Break the ladies of the bridal party up into teams and give them stuff they need to bring back by the end of the party! This provides for a fun, exciting, and a little competitive game. Bonus: Give each team a Polaroid camera to record their finds, that way everyone has fun and cute keepsakes to remember the party for years to come.