See the Sweet Moment Barack Obama Crashed a Wedding in San Diego
When Brian and Stephanie woke up the day of their wedding, we bet they didn't expect to meet the president. The couple, who hosted their big day at The Lodge at Torrey Pines in San Diego, CA, heard that Barack Obama was staying in the area on their wedding day. Little did they know, the president was golfing at the course that was a part of their venue.
The wedding photographers, husband-and-wife team Erin and Jeff Youngren, quickly learned the news that the president was finishing up his game at the 18th hole, which happened to fall right behind the altar. The wedding party decided to wait on the ceremony so that Obama could finish his game. Guests all silently watched as Obama waved to the crowd and continued to play.
Meanwhile, the bride and groom were inside the hotel preparing for their wedding. They watched the situation go down outside the windows of the building in excitement. Obama came to greet the wedding guests and shake everyone's hands after finishing his game. Soon enough, Brian and Stephanie came down as well to meet the president. How could they miss a moment like that? The couple sprinted down to the course just in time. Erin wrote, "President Obama was kind and wonderful. When he shook Brian and Stephanie's hands, he apologized for delaying the ceremony and then shared some advice with Brian (who is also from Chicago)."
Check out all the photos of the happy couple meeting Obama, and for more details on this big day, check out the Youngrens' full story on their blog.
01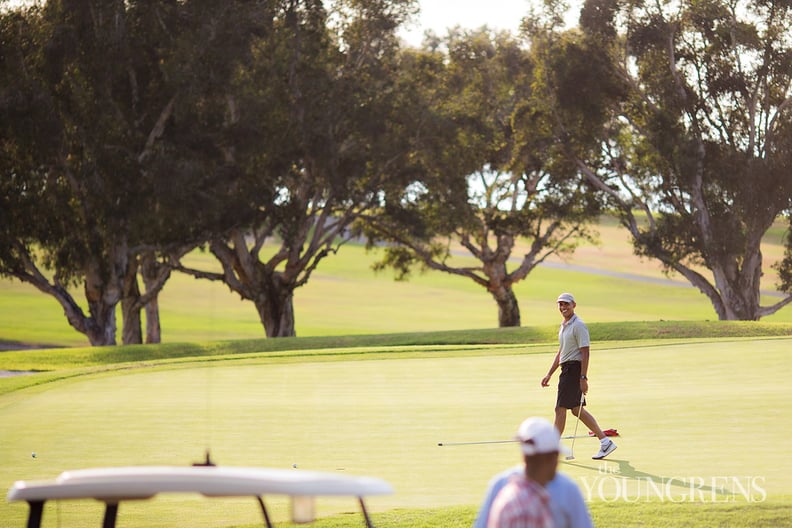 02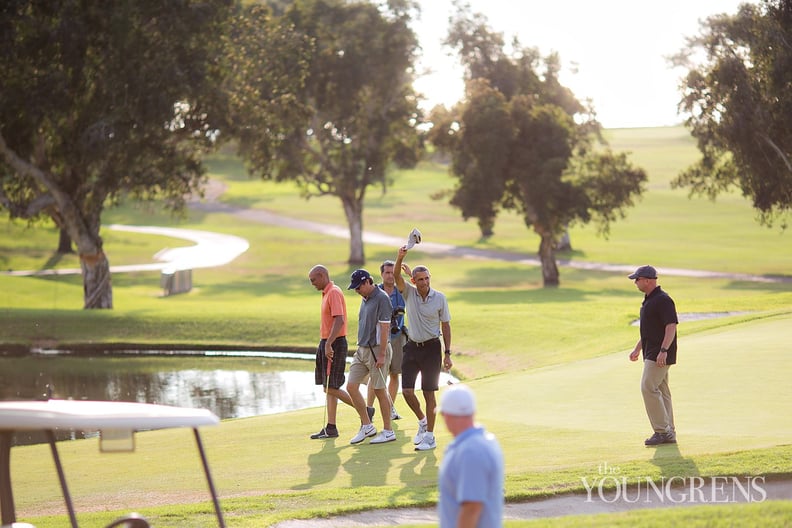 03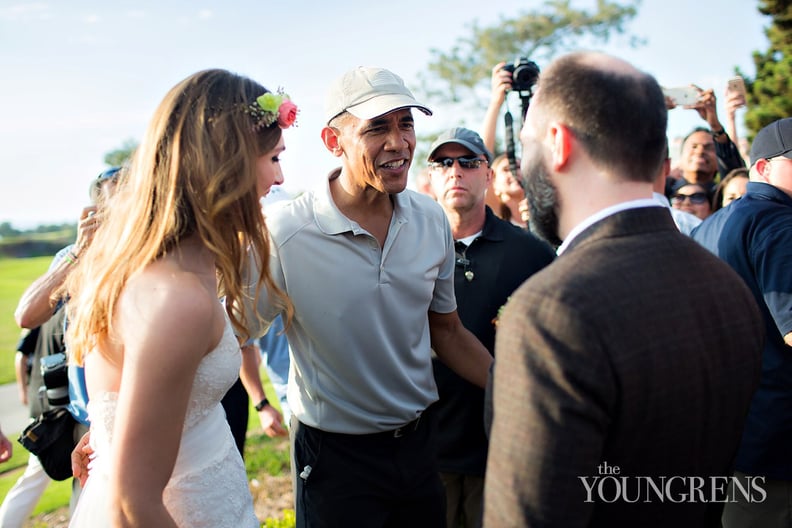 04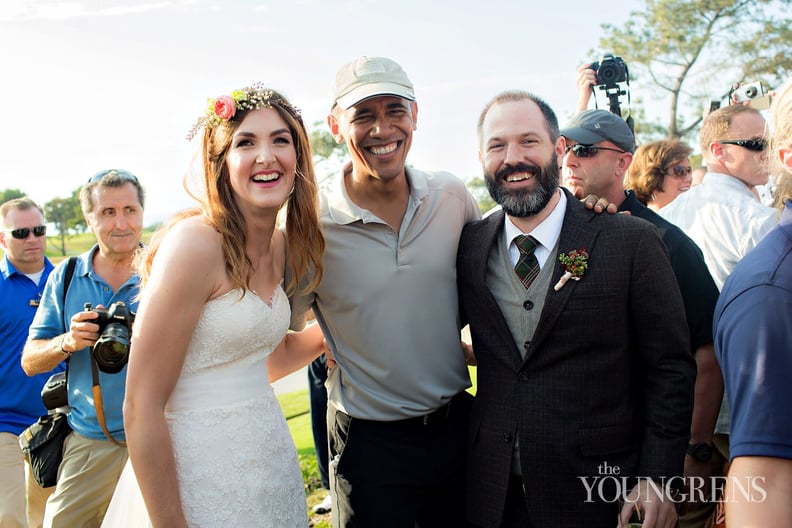 05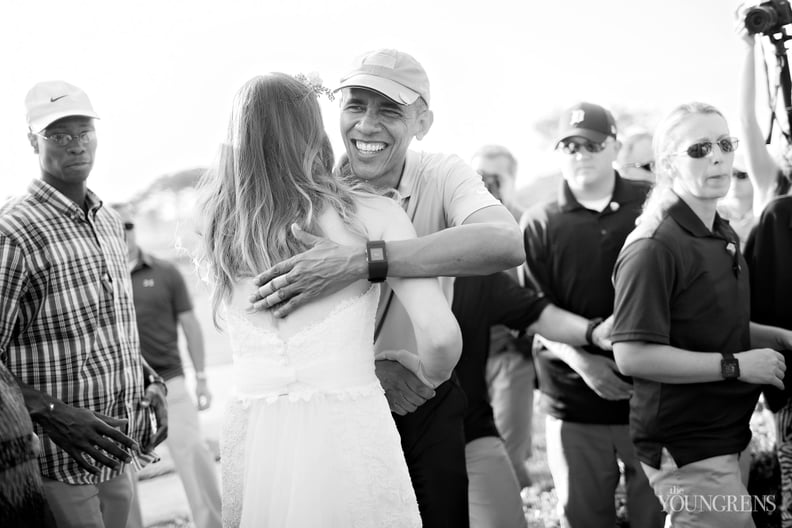 06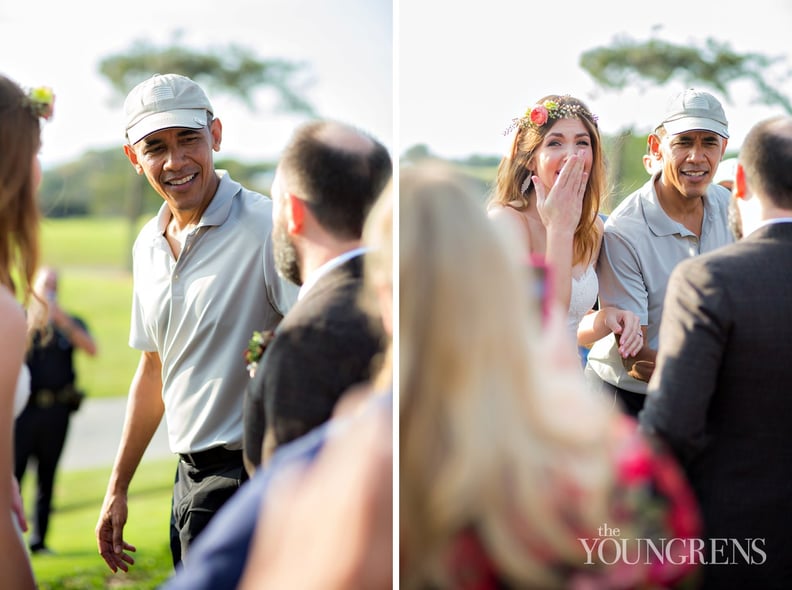 07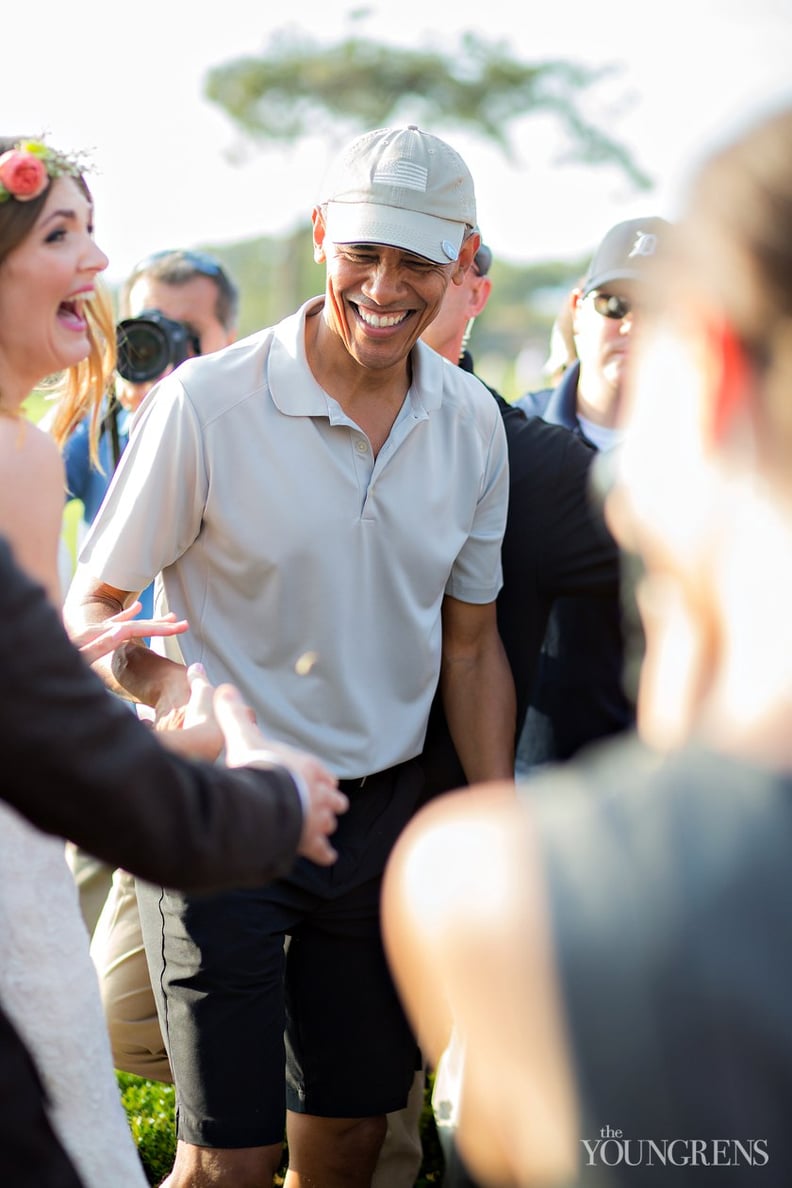 08