8 Orgasm Hacks For a Happy Ending
There's no worse feeling in a relationship than not being able to sexually satisfy your partner. Luckily, our friends at LELO have come up with these dos and don'ts for making sure you and your significant other are both equally enjoying the experience.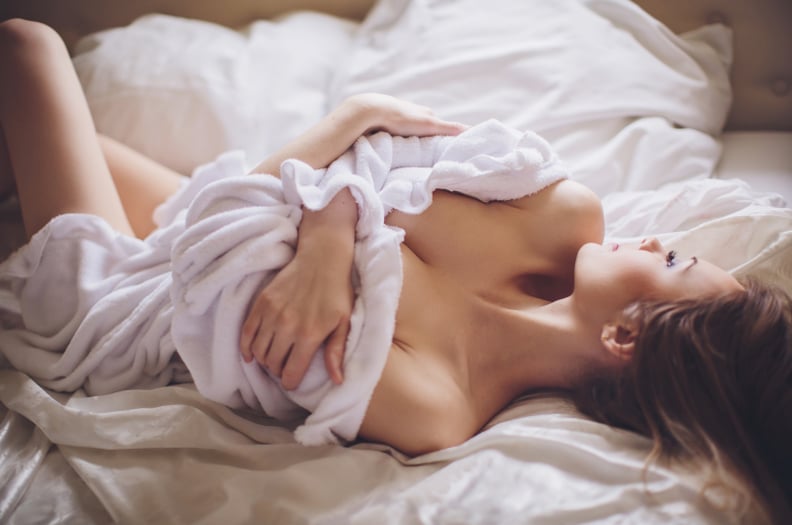 Orgasms are a funny thing; even people who have had them before can run into slumps where they just can't seem to climax, either on their own or with a partner. Below we offer our top hacks for having an orgasm.
DO set the mood. You don't need to feel silly about lighting a candle or putting on music you think is sexy if that's what does it for you.
DON'T be afraid to tell your partner what you want. No one is a mind-reader, so you can't expect them to know exactly what kind of stimulation you need, where and when.
DO use lube. Some people think that using lubricant is just for anal or that needing it means you're vagina isn't working properly. This is absolutely untrue, and starting with a paraben-free, water-based lubricant makes stimulating your clitoris much easier and more enjoyable.
DON'T be shy about incorporating sex toys into the bedroom when you're with your partner. A majority of women require clitoral stimulation to orgasm, and an understanding partner knows that isn't a reflection of their skills as a lover.
DO let yourself indulge in whatever sexy content turns you on whether it be erotic fiction, porn, or your last steamy sexting conversation.
DON'T watch the clock. You might panic about "taking too long," but if you've got a partner who is engaged and cares about your pleasure, they don't mind taking as much time as is needed for you to feel satisfied.
DO try something new. While we certainly can get ourselves into certain habits, sometimes we can surprise ourselves with a new position (for sex or masturbation) or find out that a new type of stimulation is just what the doctor ordered.
DON'T let negativity get you down. Relaxing is the best way to achieve an orgasm, and while that may be easier said than done sometimes, obsessing about whether or not you will come definitely won't help. Let yourself be carried away by how enjoyable the experience of sex (solo or partnered) is; whether you climax or not, you'll still have a lot more fun letting yourself be taken over by the sensation than by letting your stressed out thoughts distract you.