This Author's Love Quotes Are So Cute It Hurts
POPSUGAR Photography
POPSUGAR Photography
To truly understand the witty, moving, smile-inducing genius of author Rainbow Rowell, you really have to read her books, but I'll tell you this: as a jaded, murder-mystery-loving, nonromance- and non-YA-reading cynic, I bawled my freaking eyes out — on a plane, no less — throughout most of her young-adult love story Eleanor & Park. So there's that. I've since become a one-woman crusader for all the novels she's written, including Attachments, Fangirl, Landline, and her latest Carry On. While some are technically YA and some are adult, the truths about relationships found in all of them are universal. In her stories about family issues, co-worker friendships, first love, and the struggles and joys of marriage and parenthood, she will have you feeling all the feels. To entice you even further, I'm sharing my favorite love quotes from all of Rainbow's novels. And be sure to read our interview with Rainbow here!
01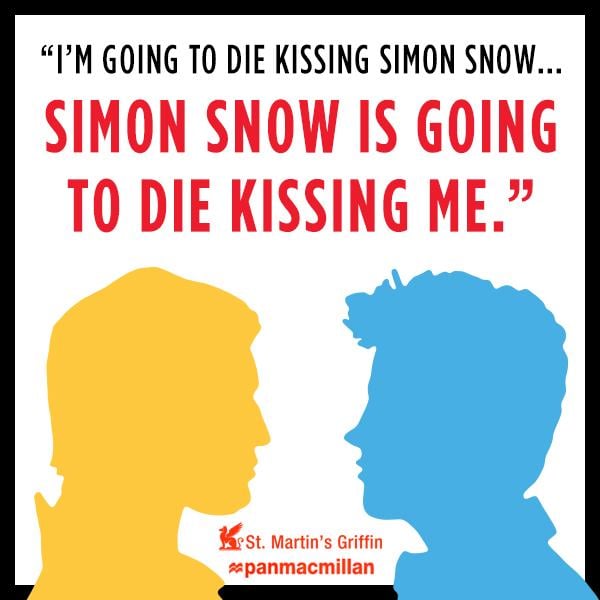 Carry On
"I'm going to die kissing Simon Snow . . . Simon Snow is going to die kissing me."
02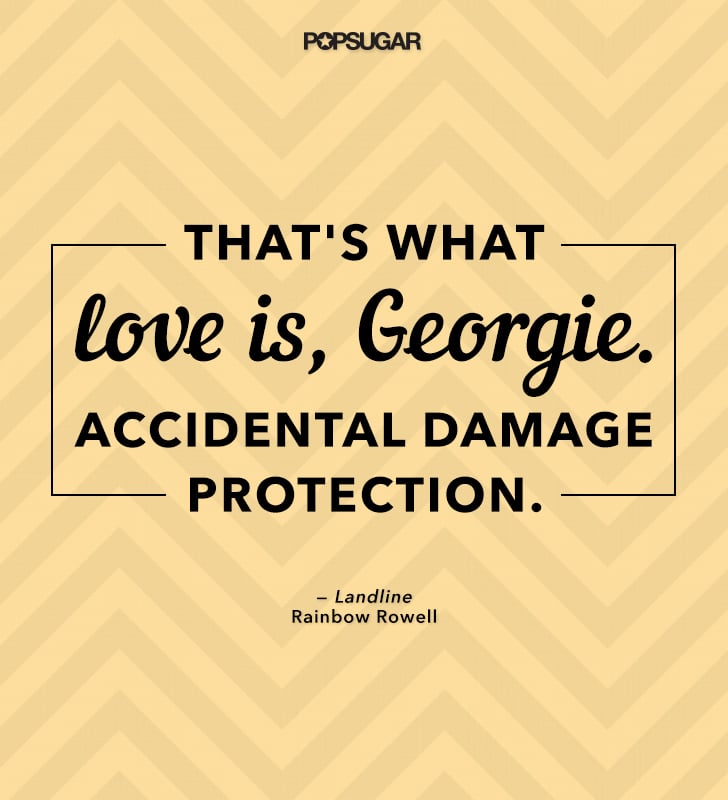 Landline
"That's what love is, Georgie. Accidental damage protection."
03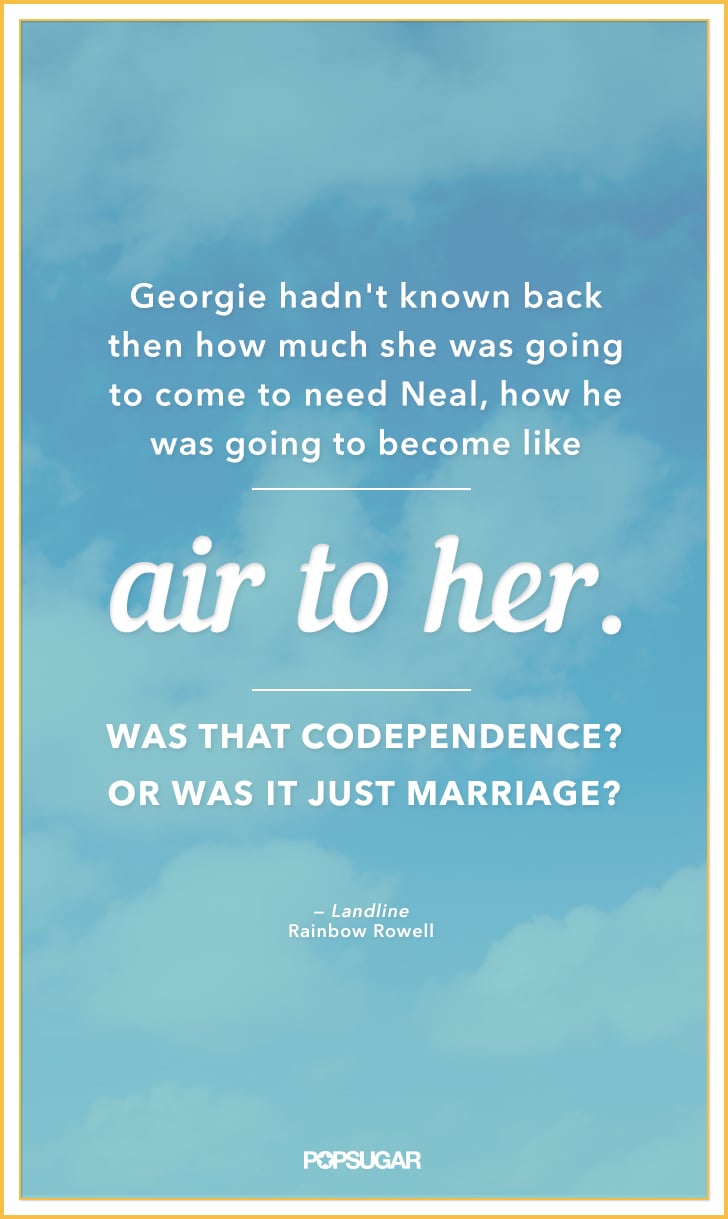 Landline
"Georgie hadn't known back then how much she was going to come to need Neal, how he was going to become like air to her. Was that codependence? Or was it just marriage?"
04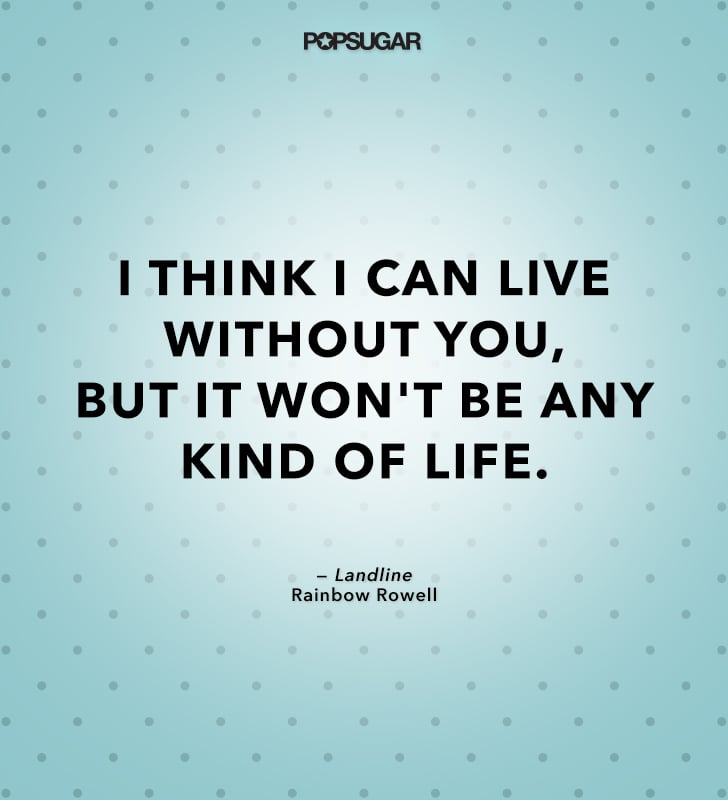 Landline
"I think I can live without you, but it won't be any kind of life."
05
Landline
"How does anyone ever know whether love is enough? It's an idiotic question. Like, if you fall in love, if you're that lucky, who are you to even ask whether it's enough to make you happy?"
06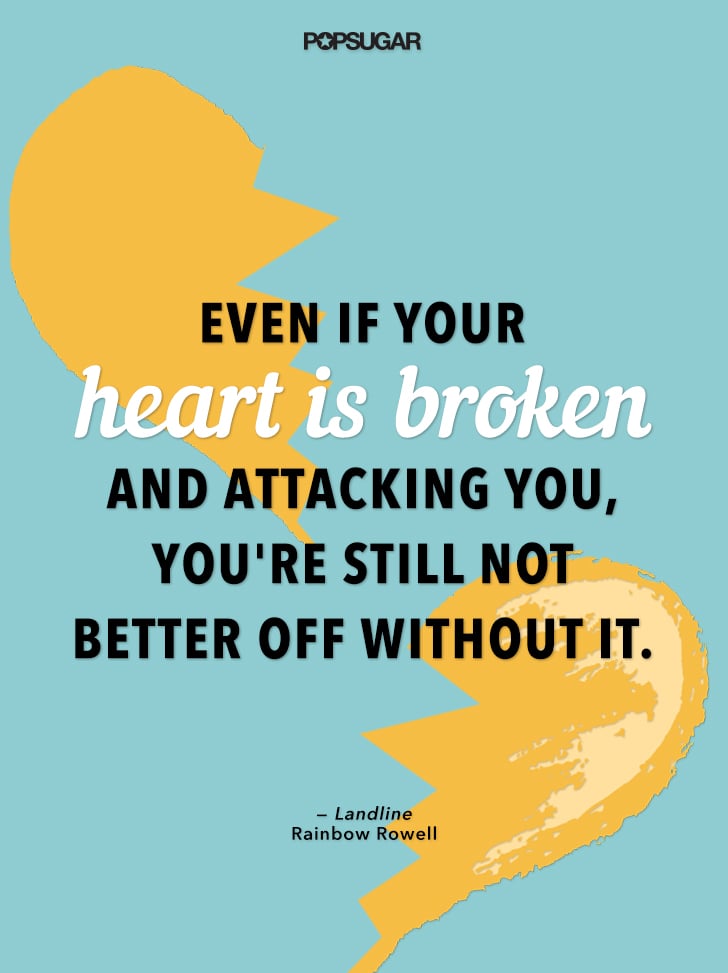 Landline
"Even if your heart is broken and attacking you, you're still not better off without it."
07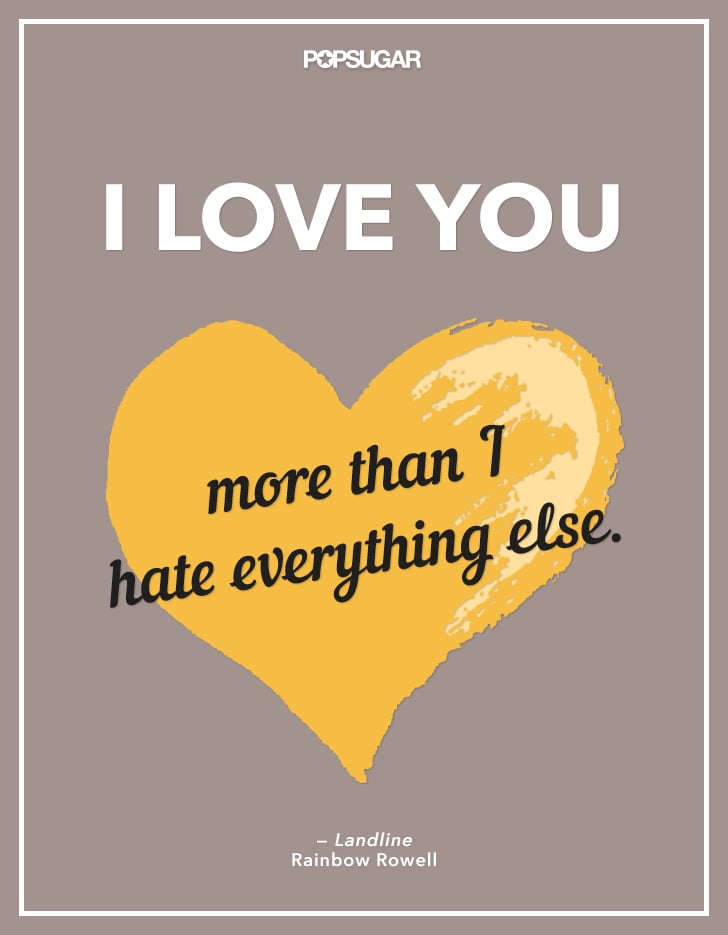 Landline
"I love you more than I hate everything else."
08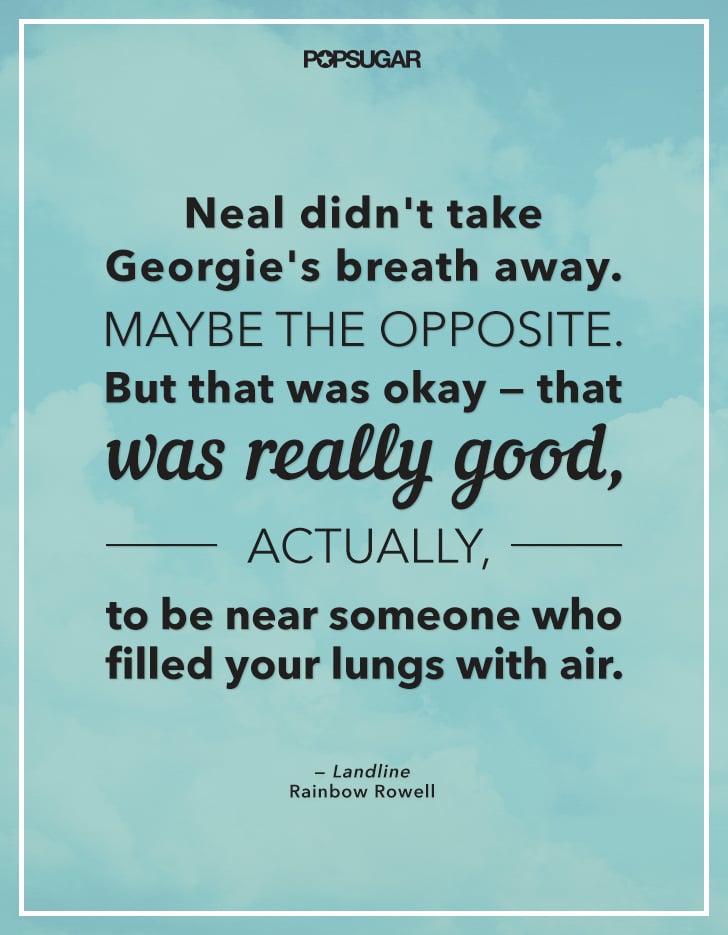 Landline
"Neal didn't take Georgie's breath away. Maybe the opposite. But that was okay — that was really good, actually, to be near someone who filled your lungs with air."
09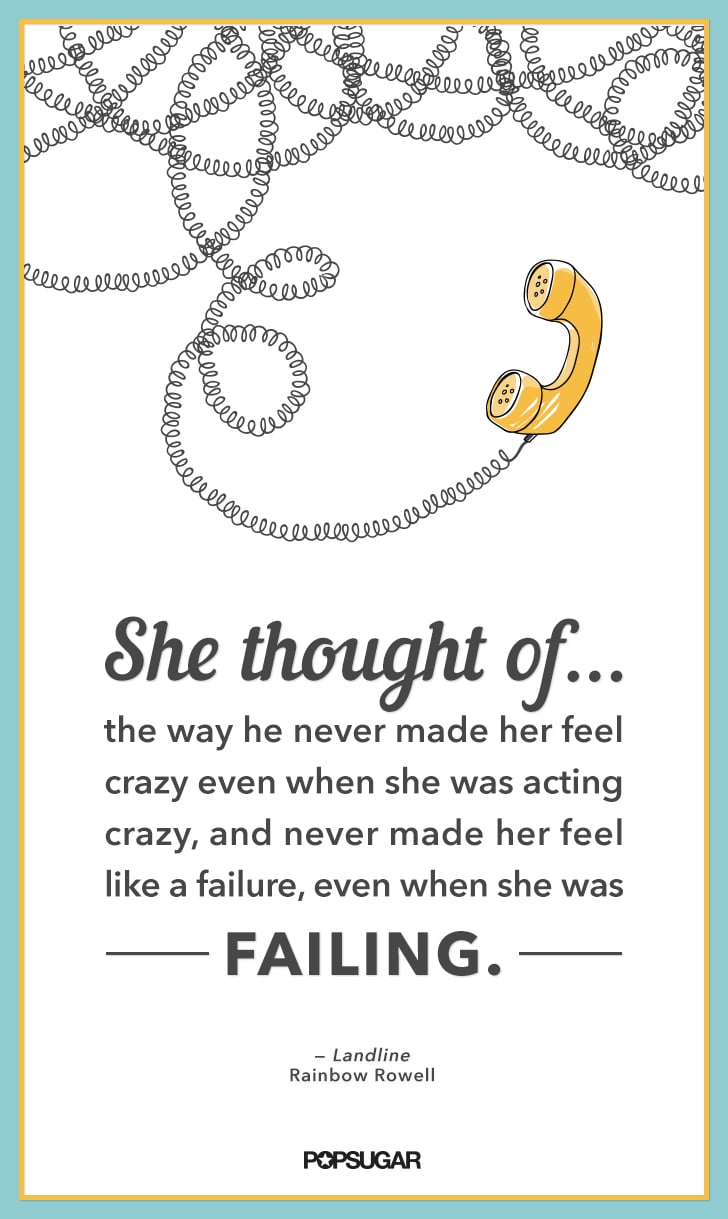 Landline
"She thought of . . . the way he never made her feel crazy even when she was acting crazy, and never made her feel like a failure, even when she was failing."
10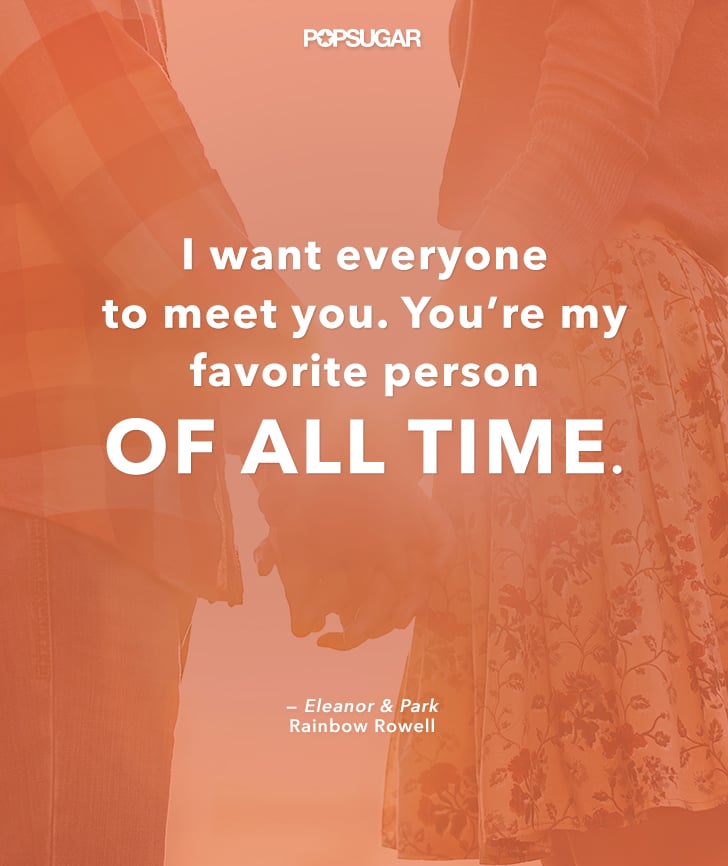 Eleanor & Park
"I want everyone to meet you. You're my favorite person of all time."
11
Eleanor & Park
"It was the nicest thing she could imagine. It made her want to have his babies and give him both of her kidneys."
12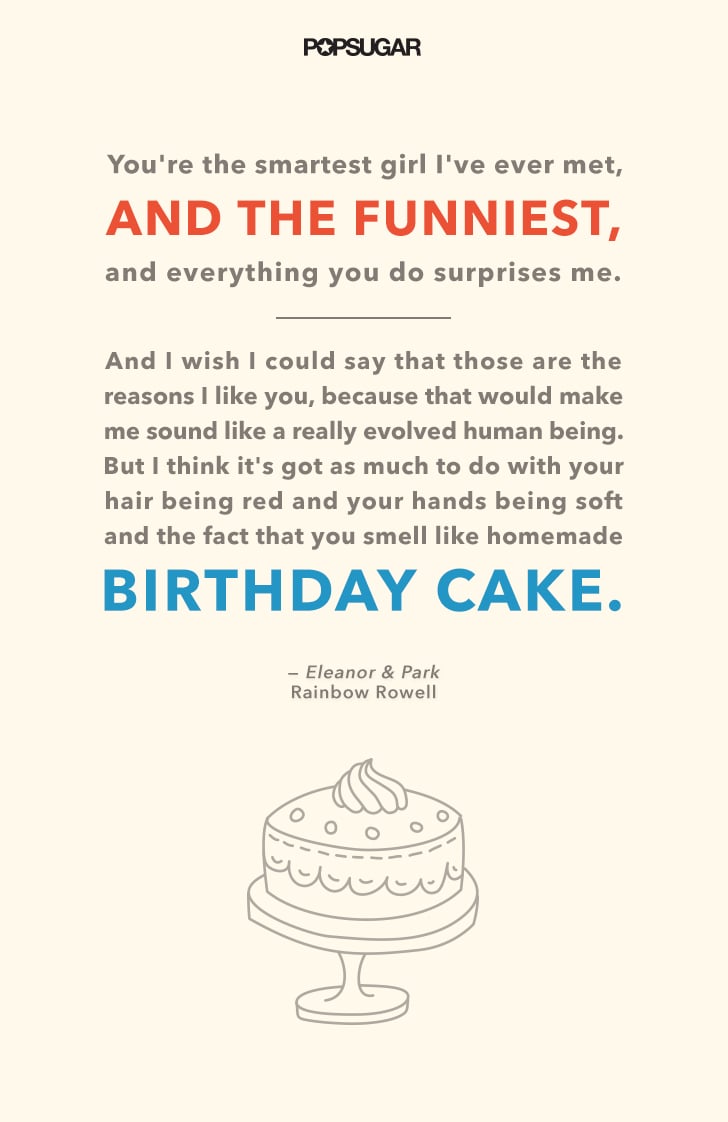 Eleanor & Park
"You're the smartest girl I've ever met, and the funniest, and everything you do surprises me. And I wish I could say that those are the reasons I like you, because that would make me sound like a really evolved human being. But I think it's got as much to do with your hair being red and your hands being soft and the fact that you smell like homemade birthday cake."
13
Eleanor & Park
"Eleanor was right. She never looked nice. She looked like art, and art wasn't supposed to look nice; it was supposed to make you feel something."
14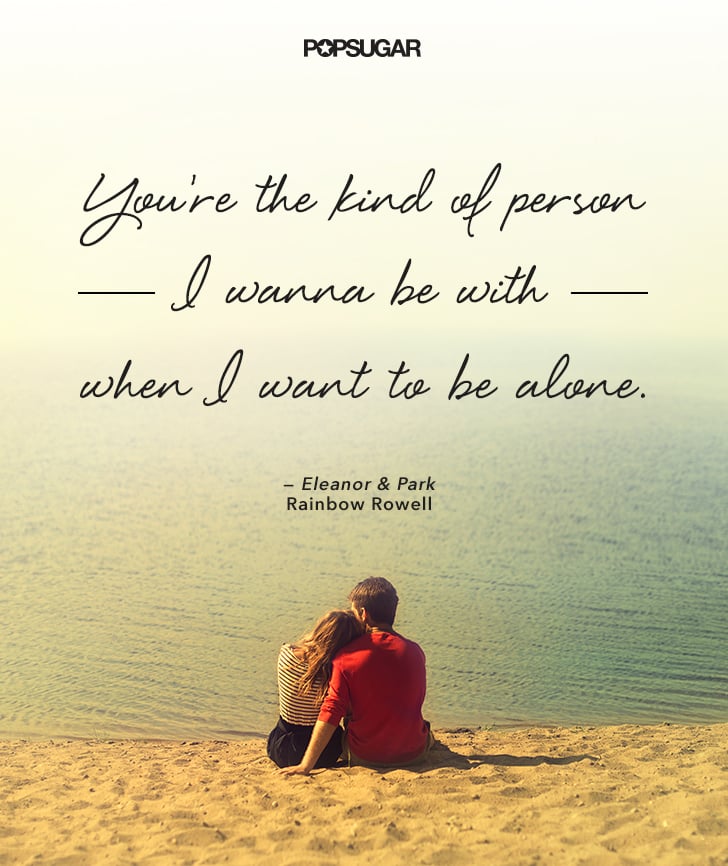 Eleanor & Park
"You're the kind of person I wanna be with when I want to be alone."
15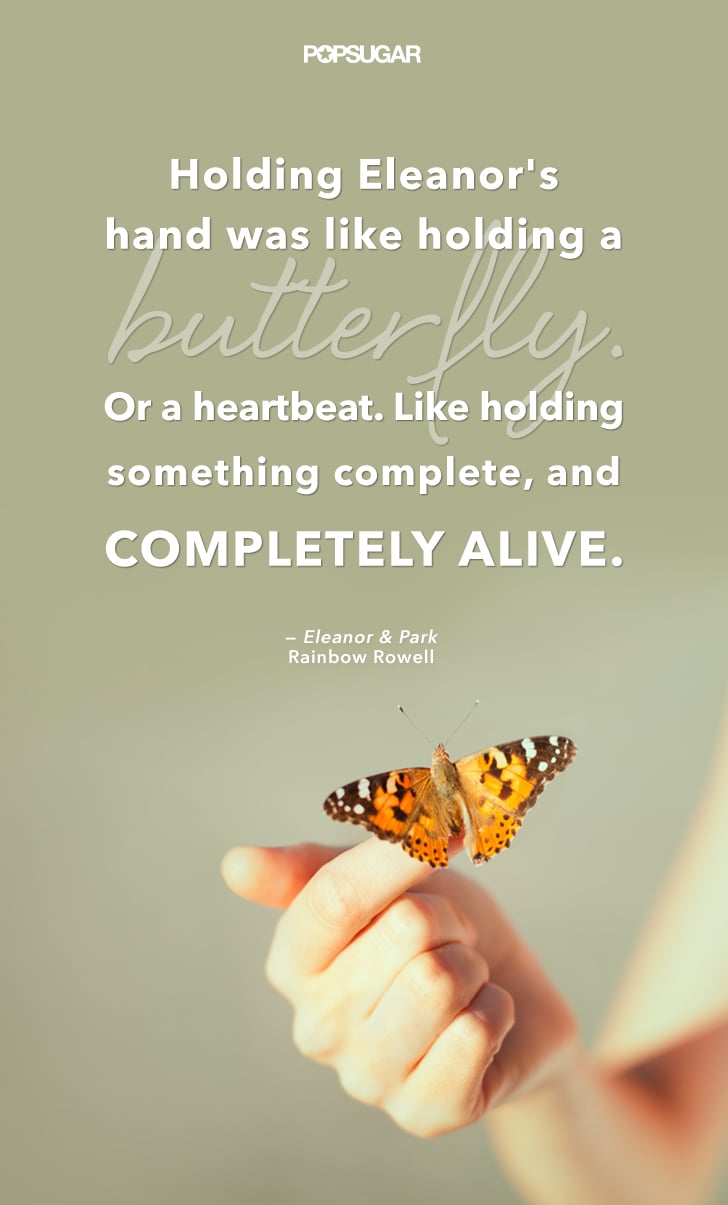 Eleanor & Park
"Holding Eleanor's hand was like holding a butterfly. Or a heartbeat. Like holding something complete, and completely alive."
16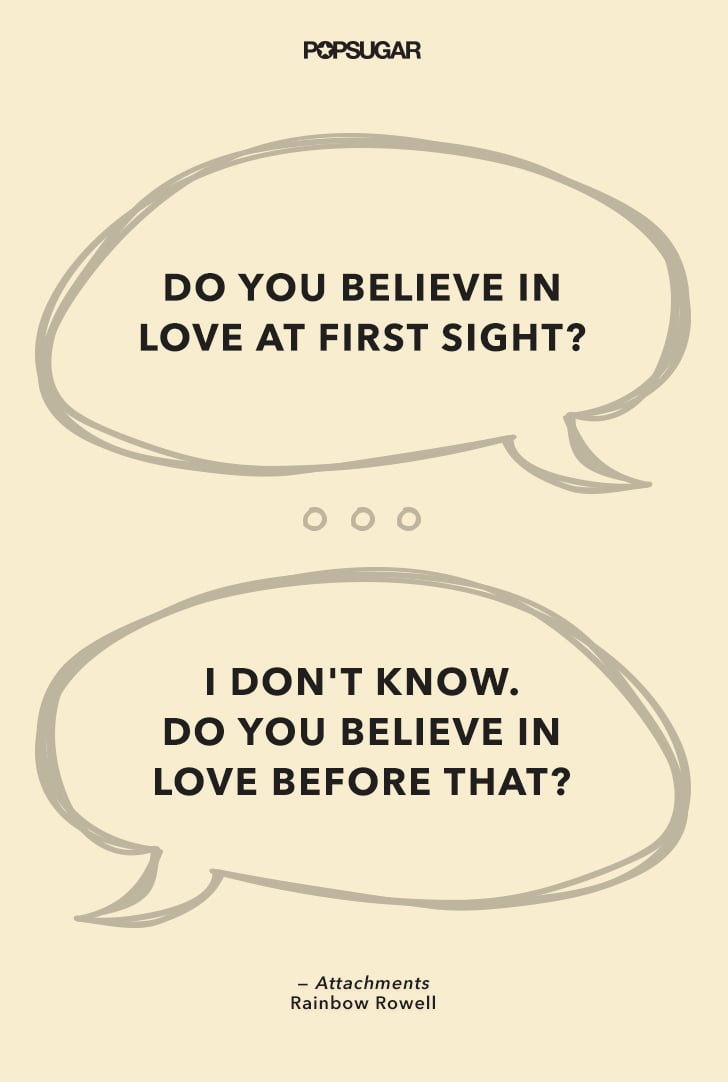 Attachments
"Do you believe in love at first sight?" . . . "I don't know. Do you believe in love before that?"
17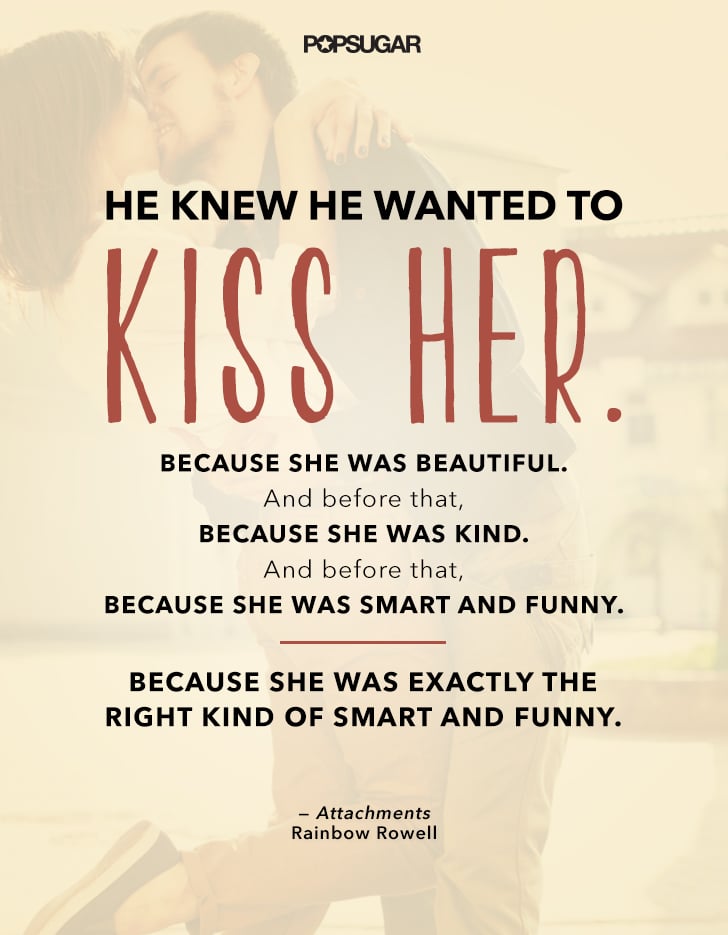 Attachments
"He knew he wanted to kiss her. Because she was beautiful. And before that, because she was kind. And before that, because she was smart and funny. Because she was exactly the right kind of smart and funny."
18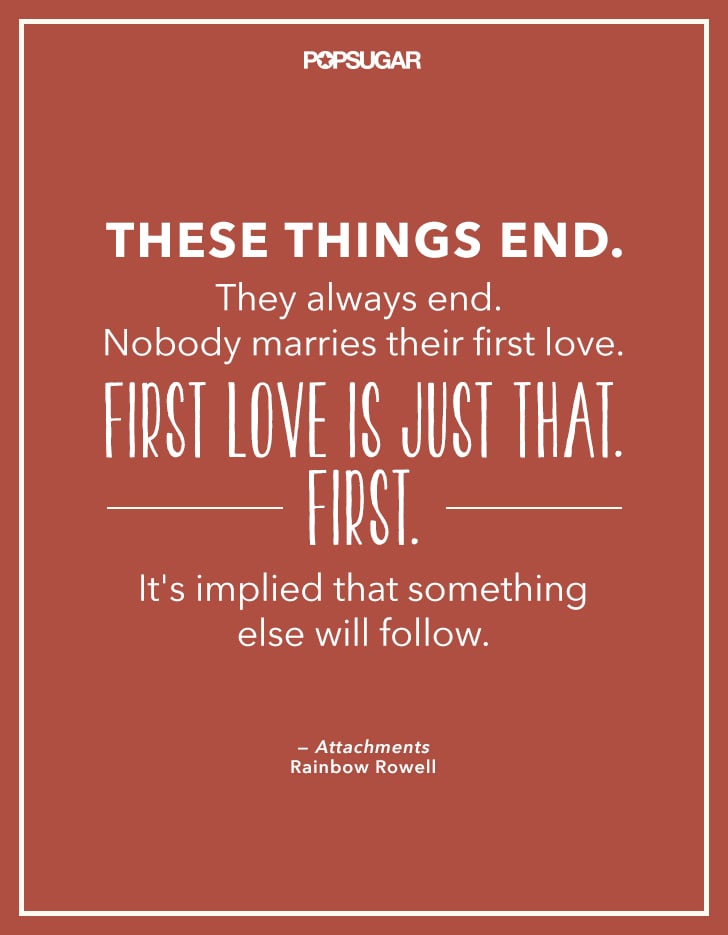 Attachments
"These things end. They always end. Nobody marries their first love. First love is just that. First. It's implied that something else will follow."
19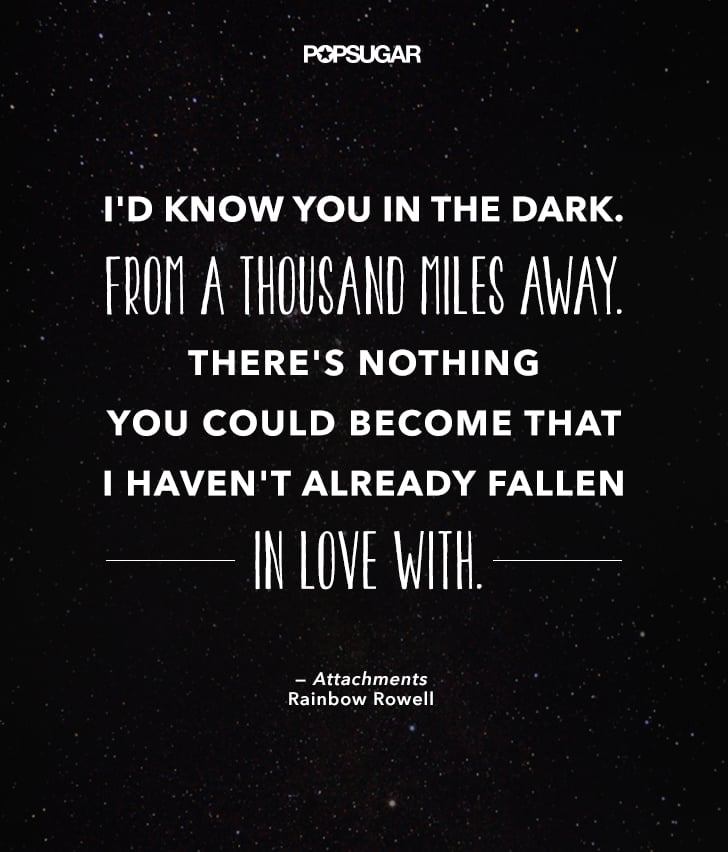 Attachments
"I'd know you in the dark. From a thousand miles away. There's nothing you could become that I haven't already fallen in love with."
20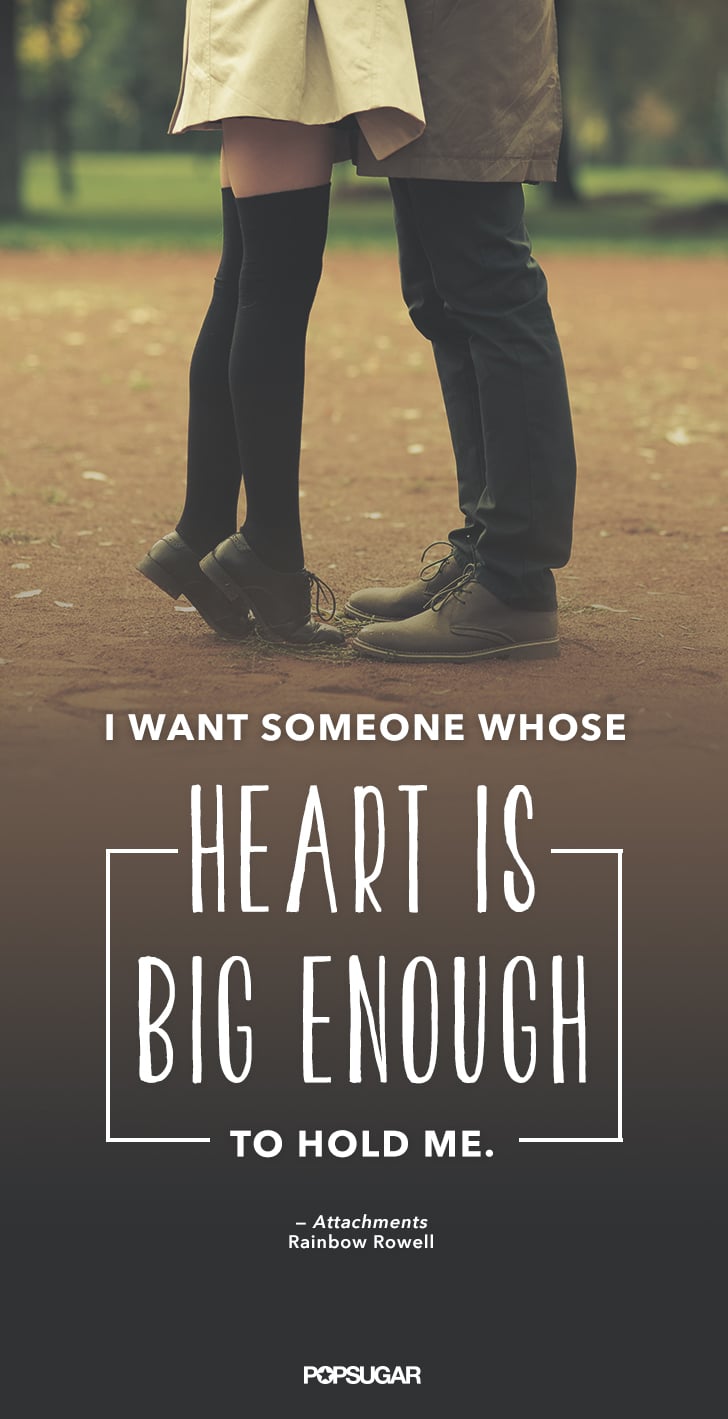 Attachments
"I want someone whose heart is big enough to hold me."
21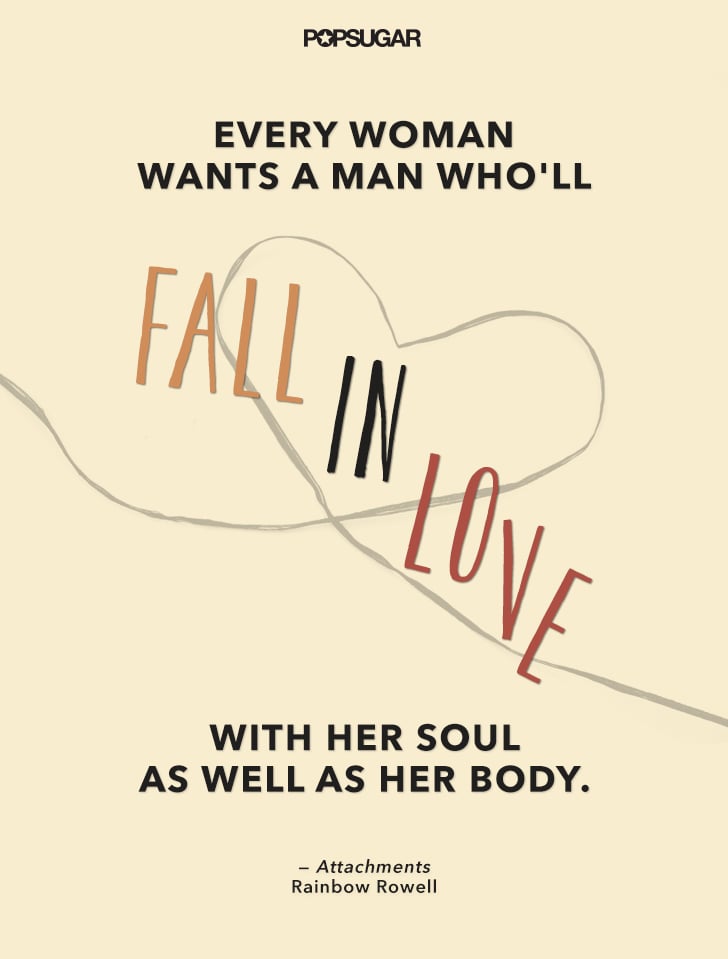 Attachments
"Every woman wants a man who'll fall in love with her soul as well as her body."
22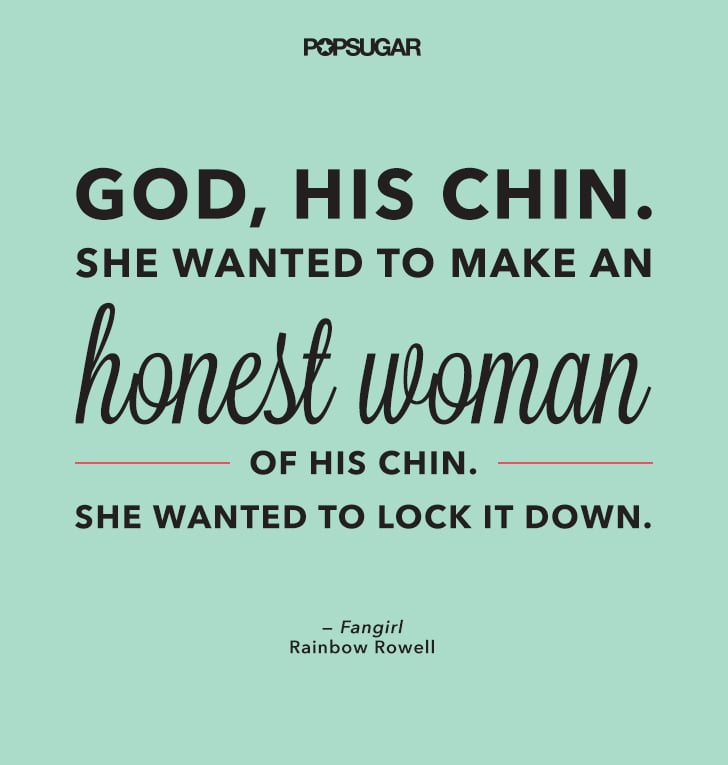 Fangirl
"God, his chin. She wanted to make an honest woman of his chin. She wanted to lock it down."
23
Fangirl
"How do you feel when I smile at you?" . . . "Like an idiot. And I never want it to stop."
24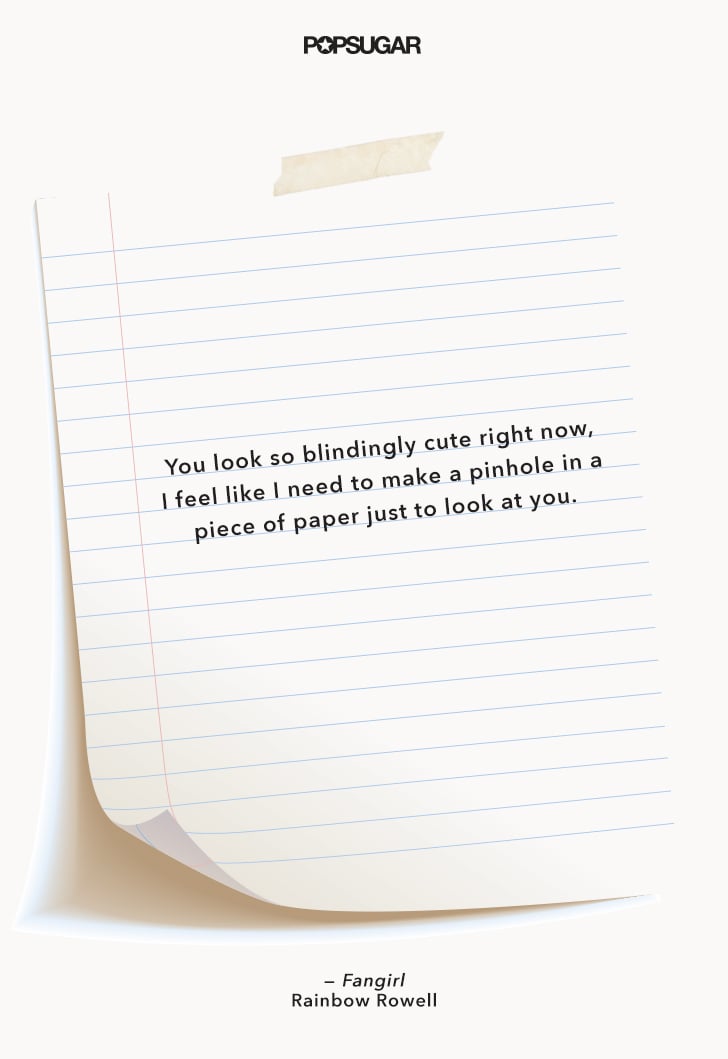 Fangirl
"You look so blindingly cute right now, I feel like I need to make a pinhole in a piece of paper just to look at you."
25
Fangirl
"Don't make me angry-kiss you."
26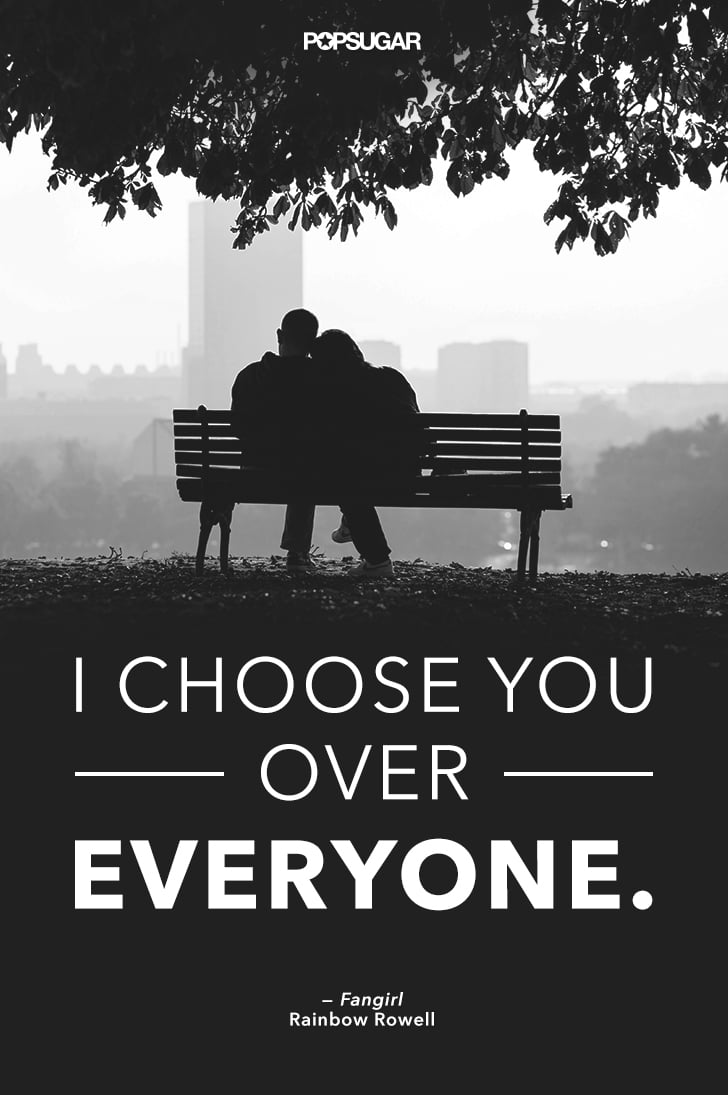 Fangirl
"I choose you over everyone."
27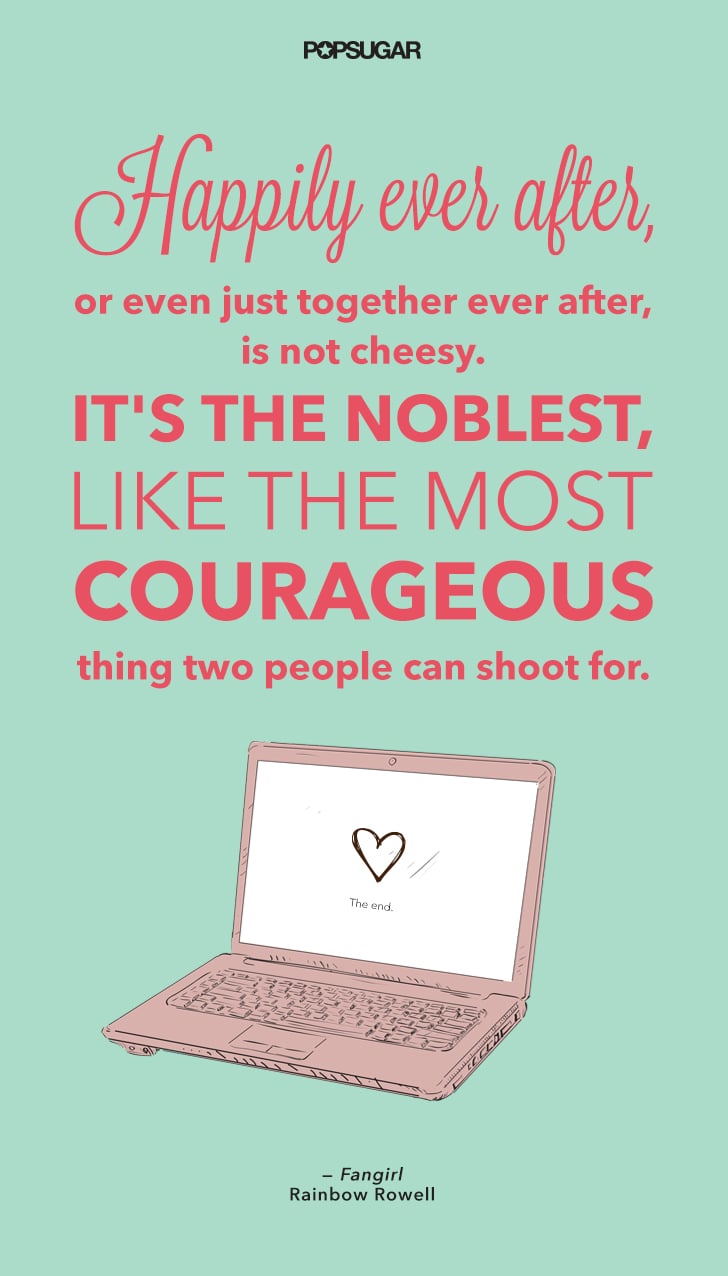 Fangirl
"Happily ever after, or even just together ever after, is not cheesy. It's the noblest, like, the most courageous thing two people can shoot for."
28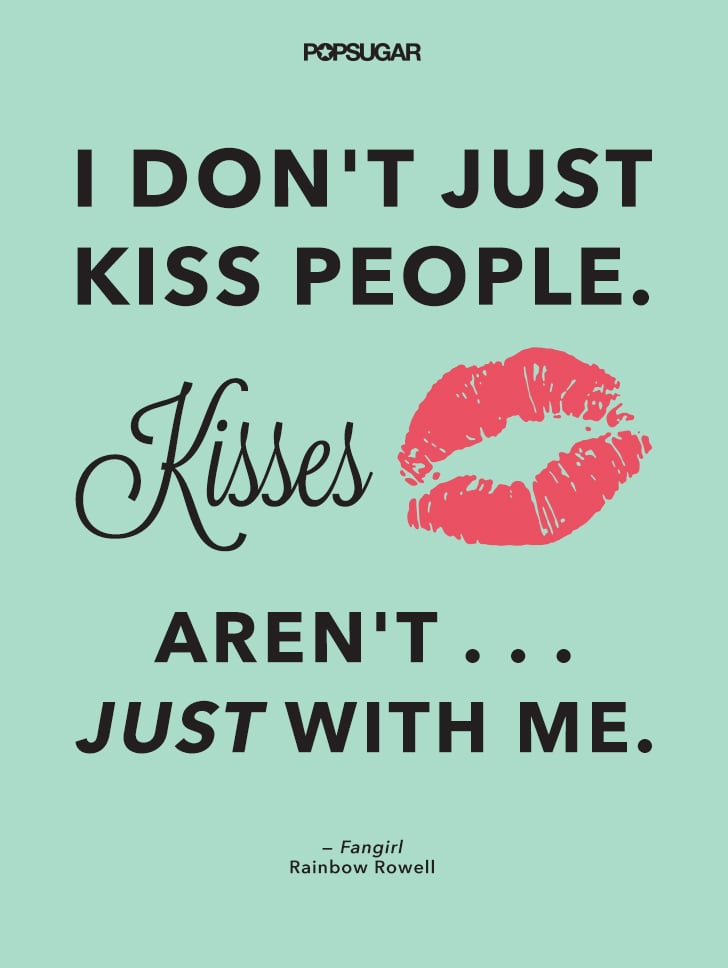 Fangirl
"I don't just kiss people. Kisses aren't . . . just with me."