This Single Girl Is Wishing Friends and a Family a Merry Effing Christmas
The holidays can be a rough time for anyone, but especially for those out there flying solo while everyone around them is happily coupled up. Reddit user macbubs put up the holiday cards his sister — the only unmarried sibling of five — has sent out to friends and family over the past few years. Some embrace the prospect of another single year with humor, while others are a little more bleak. Anyone who has ever been single around the holidays can definitely relate to these hilarious cards.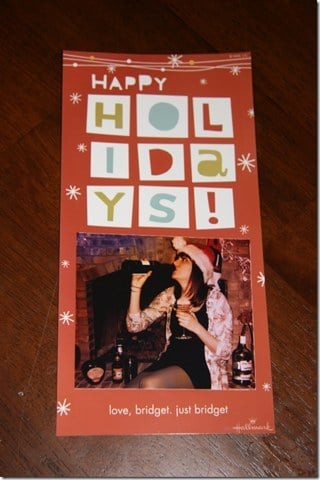 Christmas 2010
"Love Bridget. Just Bridget."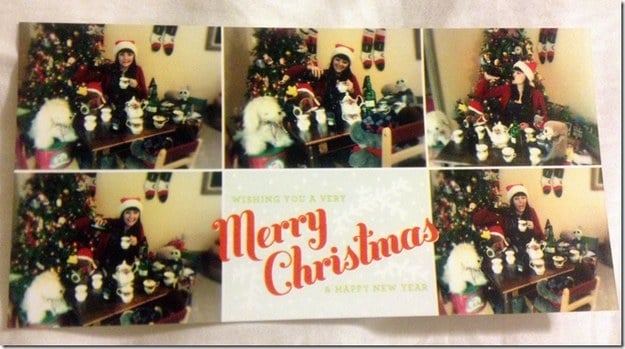 Christmas 2011
Bridget and her stuffed animal tea party wishing friends and family "a very Merry Christmas and a Happy New Year."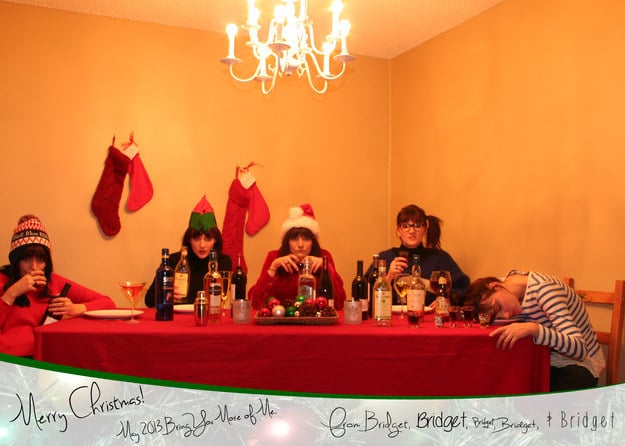 Christmas 2012
"Merry Christmas! May 2013 bring you more of me. From Bridget, Bridget, Bridget, Bridget, and Bridget."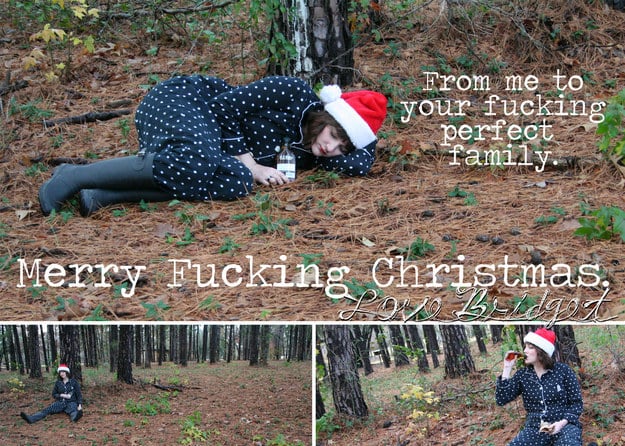 Christmas 2013
"From me to your f*cking perfect family. Merry f*cking Christmas. Love, Bridget."
Christmas 2014
"Sailing into 2015 with Love and Loneliness. Merry Christmas! Love Bridget and her new man."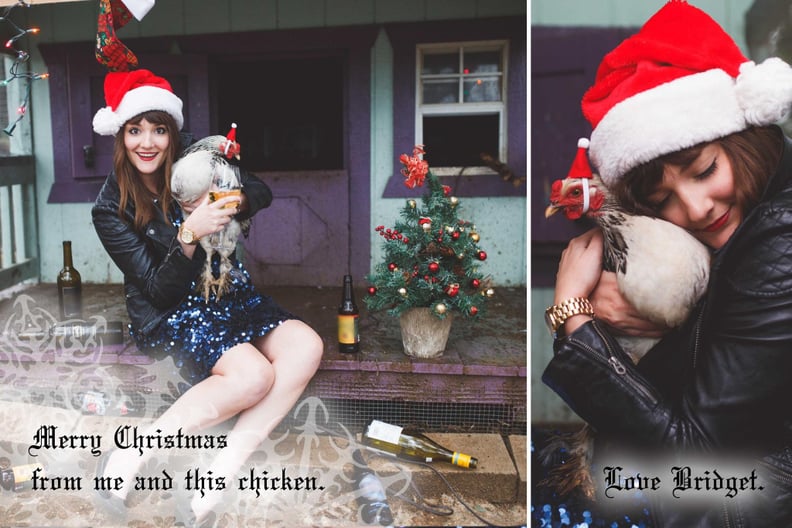 Christmas 2015
"Merry Christmas from me and this chicken. Love, Bridget."