Star Wars Sex Toys Are Here to Awaken the Force in Your . . . Well, You Know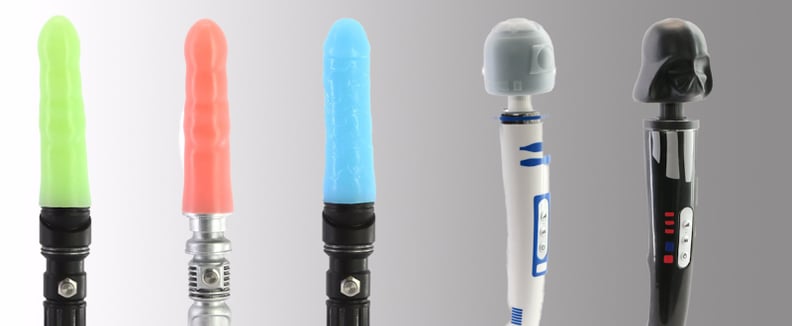 As POPSUGAR editors, we independently select and write about stuff we love and think you'll like too. If you buy a product we have recommended, we may receive affiliate commission, which in turn supports our work.
If you're having some trouble awakening the forces in your nether regions, we may have found the most badass way to satisfy both yourself and your obsession with all things Star Wars. Enter Star Toys, a 12-item collection of sex toys that'll take you to a pleasurable galaxy far, far away.
The Australia-based geniuses at Geeky Sex Toys are the source of the new line, which includes pieces that resemble some of your favorite Star Wars props and characters. Oh, did we mention that glowing lightsaber dildos are part of the collection as well?
Whether you're going at it (Han) solo or engaging in Force-awakening fun with a partner, there's something for everyone in the Star Toys lineup. Ahead, see (and shop) the Star Toys collection. We can guarantee you'll never look at the iconic film series the same ever again.