Give Your Friends Dainty Harry Potter Jewelry to Let Them Know They're Magical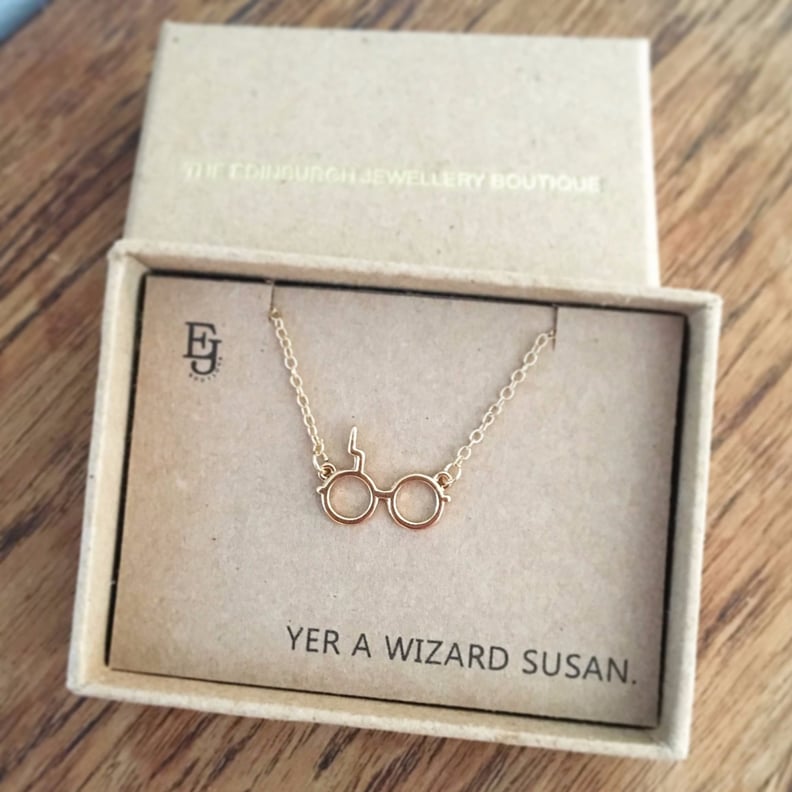 One jewelry boutique across the pond is using the magic of Harry Potter to create minimalist wish bracelets and stud earrings. The Edinburgh Jewellery Boutique is an online retailer that additionally takes its inspiration from the Outlander franchise, as well as notable landmarks throughout Scotland.
At press time, the boutique currently offers five different Harry Potter-inspired products. Among those are two delicate wish bracelets with a lightning bolt charm, lightning bolt earrings, owl earrings, and a pendant necklace depicting Harry's glasses. Shoppers are also given the option to include a name on the packaging, making it the perfect personalized gift.
The best part? Everything is extremely affordable with not one item exceeding $20. The downside, however, is that you will have to pay about $13 in international shipping charges if you are in the United States. Ahead, browse the boutique's adorable selections.