Unicorn Horn Dildos Are Going to Make Your Vagina Feel So Damn Enchanting
Unicorn queens, prepare to take your fandom to a whole new (and very pleasurable) level. Geeky Sex Toys has just come out with a unicorn horn dildo, and it looks pretty amazing. It's handmade using 100 percent medical-grade silicone. It even has a built-in suction cup at the base so you can stick it to any surface — fancy stuff. It comes in pink, purple, or white, all with a pretty pearlized shine. Does it get any better than this? It's a wannabe magical princess's dream come true. Check out another view of this toy below.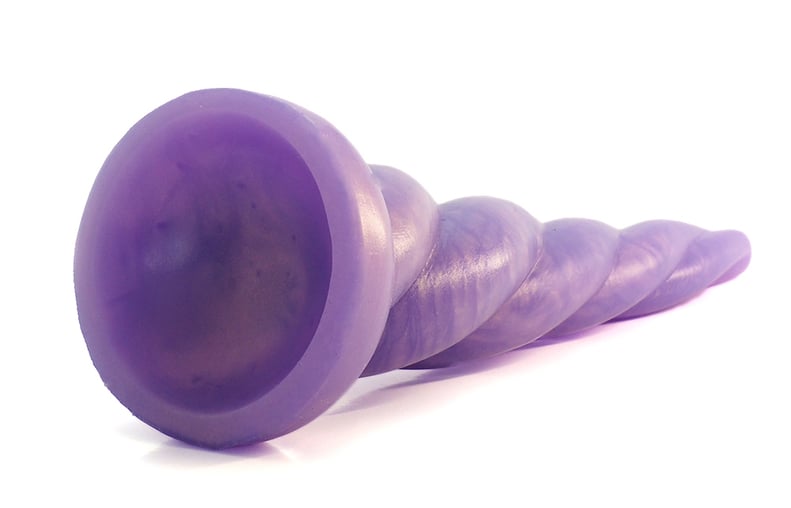 The product runs for $60 — not too bad for a fairy-tale ending to your self-pleasure. Would you snag one of these dildos? We bet your vagina will feel beyond enchanted.